How To Apply For A Taiwan Visa For Indians 2023
Last Updated : 19-Sept-2023
Atlys in the news
30 seconds-summary
Indian nationals travelling to Taiwan must apply for a visa that allows them to visit for tourism purposes.
You can complete the application at the embassy.

The Taiwan tourist visa for Indians requires you to submit your passport offline.

Once your visa is approved, you will get a visa stamp.

The Taiwan tourist visa for Indians requires your passport, two photographs, and more.
Important Information
Taiwan
— Is Visa required
Yes, you do need a tourist visa.
— Taiwan visa processing time
Taiwan tourist visa for indians processing time is 2-10 business days
— Visa Validity
Taiwan tourist visa for indians is valid for 90 days from the date of issue.
— Lenght of stay
The Taiwan tourist visa for indians allows them to stay for 30 days.
If you're an Indian citizen planning to travel to Taiwan, you must obtain a visa before your trip. While Taiwan has a visa-free policy for several countries, India is not one of them. In this blog post, I'll discuss the Taiwan visa for Indians.

Do Indians Need A Visa For Taiwan?
Yes, you do. Citizens from India will have to apply for a Taiwan Visa to enter the country. However, Indian citizens must apply for the traditional paper visa instead of the new and modern electronic visa or e-visa.
The Taiwan Visa is a type of visa that allows citizens from foreign countries to enter Taiwan for a certain period of time. Foreigners can visit the country for tourism and leisure while on the Taiwan Visa.
Indian nationals who meet the eligibility criteria can apply for the Travel Authorization Certificate since it's a quick and easy process compared to the traditional visa application.
What Are The Requirements For Taiwan Visa For Indians?
In order to apply for the Taiwan Visa for Indians, you will need to have certain travel documents and meet the requirements to be eligible for the visa.

The documents required are:

Two passport-size photographs of yourself.

Your completed visa application form.

Proof of your flight bookings, including a return ticket.

An invitation letter (only needed when staying with family or friends).

Proof of accommodation (proof of hotel booking).

Proof of finances, such as a 3-month bank statement to show you have enough funds to cover the stay of your trip.

To apply for a Taiwan visa, your passport must meet certain requirements. Here are the main requirements:

Validity: Your passport must be valid for at least six months beyond your planned stay in Taiwan.

Blank visa pages: Your passport must have at least one blank visa page for the visa stamp.

Condition: Your passport should be in good condition, with no damage or missing pages.

It is important to note that your visa application may be rejected or delayed if your passport does not meet these requirements.

When applying for a Taiwan visa as an Indian citizen, you must submit a recent passport-sized photograph with your application. The photograph must meet the following requirements:

Size: The photograph should measure 2 inches by 2 inches (51mm x 51mm).

Background: The background should be white or light-coloured.

Expression: Your face should be neutral, with your mouth closed and your eyes open.

Head position: Your head should be facing forward, with your entire face visible.

Clothing: You should wear normal street attire without headgear or uniforms.

Quality: The photograph should be clear and focused, with good contrast and colour balance.

It is important to note that the photograph must have been taken within the past six months and should not be reused from a previous visa application. Your visa application may be rejected or delayed if the photograph does not meet these requirements.
How To Apply For The Taiwan Visa For Indians
The visa application process at an Embassy can be stressful. However, if you follow this small guide, you'll have no problems.
Step 1: Gather the required documents
The first step to applying for the Taiwan Visa for Indians is to ensure you have all your documents, including your visa application form. You can get the visa application form from the official website of the Ministry of Foreign Affairs.
Step 2: Book an appointment
Next, you need to make an appointment at the Taiwan embassy closest to you, for example, in New Delhi, Chennai, or Mumbai, where you will submit your application form in person.
Step 3: Submit your application and pay the fee
Next, you must go to the Embassy and submit the required documents and application form. Then, you must pay the visa fee.
Everything You Need To Know About The Taiwan Visa For Indians
Indian nationals can apply for a Taiwan visitor visa, provided they meet the visa requirements. In this section, I'll discuss all the information you need to know about the Taiwan visa for Indian tourists.
Your visa may take anywhere between 2 and 10 days to be processed.

The processing time for the traditional Taiwan Visa for Indians is much longer than the e-visa, which has a much faster processing time.

The Taiwan visa fees for Indian start at around INR 4 296. However, the visa fees depend on the type of visa you apply for:

Single entry visa: NT$ 1 600 approximately ₹ 4 296).

Multiple entry visa: NT$ 3 200 approximately ₹ 8 592).

The Taiwan visitor visa for Indians allows holders to stay in Taiwan for 30 days maximum. However, there are options for a Multiple-entry visa.

A multiple-entry visa is a type of visa that allows unlimited access to enter Taiwan until it expires, and you can stay outside Taiwan as long as you like.

This visa has a set duration, which indicates how long you can stay in the country, and it resets each time you exit and re-enter Taiwan.

The validity of a Taiwan Visitor Visa for Indian citizens is 90 days from the date of issue. This means that you must enter Taiwan within 90 days of the visa being issued.

Once you enter Taiwan, the duration of your stay permitted on the visitor visa can vary, but it often allows for a stay of up to 30 days.

You will be able to renew your Taiwan Visa by applying for a visa extension before the visa's expiry date.

You can apply for this extension at the Taiwan National Immigration Agency that is closest to you.

However, Indian passport holders will only be eligible for a visa extension if their visa says so. For example, a Taiwan Visa that says "No Extension Will Be Granted" is not eligible.

In the likelihood of this happening, you can apply for a separate extendable visa at the Bureau of Consular Affairs in Taiwan.
All Done!
That's it! Now you're ready to visit Taiwan. All you have to do is wait a few days for your visa to arrive after the application process is through.
Then, you can pick up your visa at the embassy when they contact you.
Government Sources:
At Atlys, we ensure the information we share is trustworthy by using reliable sources like government websites.
Plus, we use AI to write our blog posts in a way that's easy to understand and read.
Frequently Asked Questions
Yes, it is. You can travel to and enter Taiwan if you have a valid entry visa.
Author: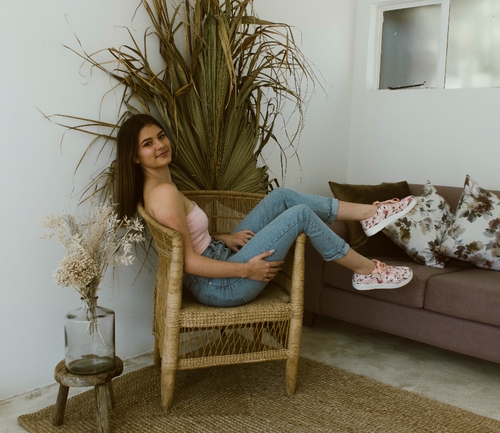 Laliq Schuman
Verified Author: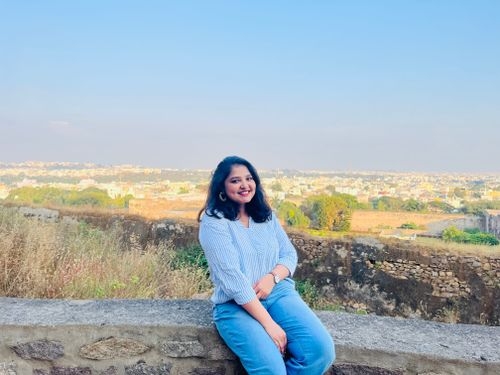 Nikhita Rathod