Tanzania Business Visa for Indians: Requirements & Process
Last Updated : 24-Nov-2023
Atlys in the news
30-second summary
Indians planning to travel to Tanzania for Business need a visa to enter the country. You can get a Tanzanian business visa. 
The application process involves applying online through the Immigration Services Website. 

Since you apply online, you don't have to submit your passport at the embassy. 

When your business visa gets approved, you'll receive a digital visa for your trip to Tanzania. To ensure everything goes smoothly, starting your application about a week before your planned trip is a good idea.
*Atlys does not provide this visa. 
Important Information
Tanzania
— Is a Visa Required?
Yes, Indians need a Tanzanian business visa.
— Tanzania Business Visa Validity
The Tanzania business visa is valid for 90 days.
— Length of stay
You can stay for 90 days with a business visa for Tanzania.
— Processing time
The processing time for a Tanzanian business visa is 5 days.
Are you an Indian planning to visit Tanzania? Here is what you need to know about business visas for Tanzania.
Do I Need A Tanzania Business Visa For Indians?
Indian citizens visiting Tanzania for business purposes were required to obtain a business visa. 
A business visa in Tanzania is given to foreigners for the following reasons:
Doing special tasks like fixing machines or providing short-term training.

Performing professional roles like auditing accounts.

Engaging in legal business activities according to the country's laws.
The Tanzania business visa does not grant authorization to work in Tanzania. You'll have to apply for an appropriate working in Tanzania visa.
Tanzania Business Visa Requirements For Indian Citizens
Tanzania Business Visa Required Documents
To apply for the visa, you'll need:
1

A valid passport with at least 6 months left before it expires.

2

Pay the visa fee of $250.

3

One passport-size photo.

4

Proof of your return ticket.

5

The host company's registration documents, like a business license or incorporation certificate.

6

A work contract or a letter from the host institution explaining what you'll be doing and how long you'll be doing it.
How To Get A Business Visa From Tanzania?
Getting your visa approval is a straightforward process. To get a business visa for Tanzania, follow these steps:
1

Go to the Immigration Services

2

Click on the "e-services" button.

3

Choose "e-Visa Application Form."

4

Upload the required scanned documents.

5

You'll receive an email with a User Identification Number for tracking.

6

Pay the visa fee After completing the online visa application form.

7

Once payment is successful, submit your application.
How Do I Check The Business Visa Application Status Online?
1

Passport Number: You can sometimes inquire about your application status by entering your passport number.

2

Application or Reference Number: Many visa processes assign applicants a unique application or reference number. You can use this number to monitor your application's progress.
Everything You Need To Know About Tanzania Business Visa From India
What Is The Tanzania Visa Cost From India?
The cost of a Tanzania visa from India is $250.
To pay the visa fee, you can use one of the following methods:
Swift transfer (depositing money directly into a bank account at the bank counter).
After making the payment, you'll receive a notification confirming that your payment has been received. You'll need to wait for the visa approval before starting your journey.
What Is The Tanzania Business Visa Processing Time For Indians?
The processing time for a Tanzania business visa for Indians is at least 5 working days for the regular process.
 Mistakes or inaccuracies in your application can slow down the process, as corrections may be needed.
How Long Can I Stay in Tanzania with a Business Visa From India?
A Tanzania business visa allows you to stay for up to 90 days per entry.
What Is The Validity Of The Tanzania Business Visa?
The business visa is valid for a maximum of 90 days. It allows only one entry and cannot be used to return to the country once you leave.
Can I Extend The Tanzania Business Visa For Indians?

No, This visa cannot be renewed or extended unless the Immigration Commissioner General grants special permission.
And that's it!
In conclusion, the Tanzania Business Visa allows Indians to do business in Tanzania. There are different types of visas with varying rules, so you can choose the one that fits your plans. You can apply online, but following the visa rules is vital for a hassle-free experience. 
Whether you're attending meetings, exploring investments, or making deals, this visa supports business interactions in Tanzania, promoting global cooperation and economic development.

Government Source
At Atlys, we've collected information from sources we trust. The details in this blog come from reliable and dependable places like:


Frequently Asked Questions
Indian citizens usually need to obtain a business visa in advance, not on arrival.
Author:
Mable Chidi
Verified Author: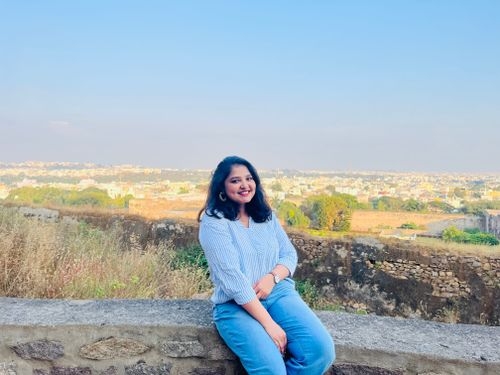 Nikhita Rathod