Tanzania Multiple Entry Visa: How To Apply
Last Updated : 24-Nov-2023
Atlys in the news
30-second summary
Indians planning to visit Tanzania need a visa to enter the country. You can get a Tanzania Multiple entry visa.
You can complete the visa application online, so you don't have to go to the Embassy in person.

If your multiple entry visa is approved, you'll get a digital visa to use when travelling to Tanzania.

It's a good idea to start your application about a week before your trip to ensure everything goes smoothly.
This guide will help you through the process of getting your Tanzania visa without any hassle.
*Atlys does not provide this visa.
Important Information
Tanzania
— Is a Visa Required?
Yes, the visa is required for Tanzania.
— Multiple Entry Visa For Tanzania Validity
The multiple entry visa for Tanzania is valid for 12 months.
— Length of stay
You can stay for 90 days with a Tanzania multiple-entry visa.
— Processing time
The processing time for multiple entry visas for Tanzania is 10 days.
Are you an Indian planning to visit Tanzania? Here is what you need to know about Multiple Entry Visa for Tanzania.
What Is A Tanzania Multiple Entry Visa For Indians?
As an Indian citizen, you can obtain a Tanzania Multiple Entry Visa, which enables you to make multiple visits to Tanzania over a period ranging from 3 months to 12 months. 
This visa is highly beneficial if you plan to visit Tanzania repeatedly for purposes like tourism, business, or visiting relatives and friends. With this visa, you won't have to go through the process of applying for a new visa every time you wish to travel to Tanzania.
Required Documents For The Tanzania Multiple Entry Visa for Indians
Tanzania Multiple Entry Visa for Indians Documents
Here are the required documents for a Tanzania Multiple Entry Visa for Indian citizens:
Valid passport for at least 6 months

Visa application form duly filled in;

Security Bond duly filled;

Valid passport copy of the invitee;

Three passport-size photographs;

An invitation letter from the spouse or child to whom the visit is made;

Attached marriage certificate (If applicant visits a spouse); or birth certificate If applicant visits his child/children;

Any other evidence to prove that the applicant is bound to travel frequently into the United Republic of Tanzania.
How To Get A Tanzania Multiple Entry Visa for Indians?
Here are the steps to apply for a Tanzania Multiple Entry Visa for Indians online:
1

Gather Required Documents: First, gather all the necessary supporting documents, including travel-related paperwork relevant to the type of visa you're seeking. These documents will be required as part of the application process.

2

Complete the Visa Application Form: Fill out the online visa application form, providing your personal details, contact information, address, employment information, passport particulars, and travel specifics. Additionally, make sure to attach the supporting documents to your application.

3

Submit Your Application: Once you've filled out the form and paid the applicable visa fee, submit your application through the online portal. You'll receive an email confirmation that the Embassy has received your application. Make note of the application ID generated, as it will allow you to track the status of your visa application.
Don't forget to print your multiple-entry visa and keep it with you when traveling to Tanzania.
Everything You Need To Know About Tanzania Multiple Entry Visa From India
What Is The Processing Time For A Tanzania Multiple Entry Visa?
The processing time for the Tanzania Multiple Entry Visa for Indians is 10 days. However, the actual processing time can be influenced by various factors, including:
Lots of Applications: It might take longer if many people apply at once.

Security Checks: Sometimes, they need to check things for security, which can add time.

Complete Application: Make sure you fill out all the forms correctly. If not, it could slow things down.
What Is The Tanzania Multiple Entry Visa Cost From India?
The visa fee for a Tanzania Multiple Entry Visa for Indian citizens is USD 200, approximately 16 656 Indian rupees.
How Long Can I Stay In Tanzania With A Multiple Entry Visa For Indians?
With the Multiple entry visa, you can stay for up to 90 days with each visit.


Overstaying in Tanzania beyond the allowed time on your visa is usually a bad idea.  In Tanzania, if you overstay your visa:
You might have to pay fines for each extra day you stay.

You could get detained and sent back to your home country by Tanzanian immigration authorities.

You might be banned from returning to Tanzania for a certain time, and how long you're banned depends on how long you overstayed.
What Is The Validity Tanzania Multiple Entry Visa From India?
The validity of a Tanzania Multiple Entry Visa for Indian citizens is 12 months. Validity refers to the period during which something is considered legally or officially acceptable.
Can I Extend The Tanzania Multiple Entry Visa For Indians?
No, you cannot extend the Multiple Entry Visa, as it is not designed for long-term residence. The maximum stay per visit is limited to 3 months. It's important to note that this doesn't imply that you can repeatedly stay for 3 months, leave briefly, and return for another 3 months
And that's it!
In conclusion, the Multiple Visa for Tanzania offers a flexible solution for various travelers. 
To ensure a smooth application process, individuals should be prepared to provide the necessary documentation and meet the specific requirements associated with their travel purpose.
Happy travelling!

Government Source
At Atlys, we've collected information from sources we trust. The details in this blog come from reliable and dependable places like:

Yes, you can apply for a Multiple Visa online. The application process typically involves filling out an online form, attaching required documents, and paying the visa fee. After submission, you'll receive an email confirmation and an application ID for tracking.
Author:
Mable Chidi
Verified Author: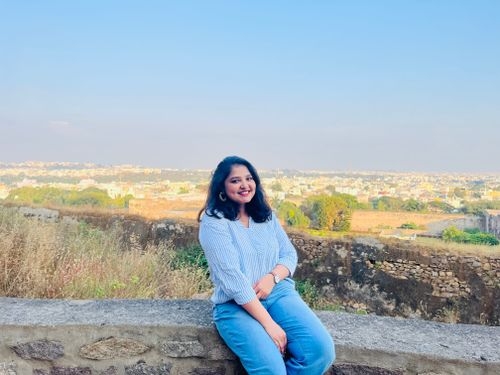 Nikhita Rathod