Tanzania Transit Visa for Indians: Application Process
Last Updated : 24-Nov-2023
Atlys in the news
30-second summary
Indian nationals travelling to Tanzania must apply for a Transit visa, which allows them to visit for transiting through the country to a third country.
You can complete the application online.

Tanzania Transit visa doesn't require you to submit your passport offline.

Once your visa is approved, you will get a digital copy that you can use to enter the country (no visa stamp needed).

The Tanzania Transit Visa requires a copy of your passport onward and more.
Important Information
Tanzania
— Is a Visa Required?
Yes, Indians need a Tanzania Transit Visa.
— Length of stay
You can stay for 7 days with a Transit Visa
— Visa Fees
The Tanzania transit visa fee is USD 30
— Processing Time
The processing time for a Transit visa is 10 days
Are you an Indian transit passenger heading to Tanzania? Not sure whether you need a transit visa? Here's what you need to know about the Tanzania Transit Visa For Indians.
Do I Need A Tanzania Transit Visa For Indians?
Tanzania offers a Transit Visa for Indian citizens who are transiting through Tanzania on their way to another destination. The Transit Visa allows you to stay in Tanzania for a short period, usually for the purpose of connecting to a flight to another country. 
Conditions for transiting through Tanzania:
It allows you to stay in Tanzania for the sole purpose of transit. 

It does not allow you to engage in any other activities, such as tourism, business, or visiting friends or family within Tanzania.

If you plan to visit for tourism or meet friends and family, you need to apply for a different type of visa, such as a tourist visa. 

Ensure that you are transiting through major international airports like Julius Nyerere International Airport in Dar es Salaam and Kilimanjaro International Airport.
What Are The Required Documents For Tanzania Transit Visa For Indians?
Required Documents for a Tanzania Transit Visa
Here are the required documents for a Tanzania Transit Visa for Indian citizens:
Copy of Passport: You will need a copy of your valid passport. Ensure that your passport is valid for at least six months beyond your intended departure date from Tanzania.

Entry Visa or Onward Ticket: You should have proof of an entry visa or an onward ticket to your intended destination country. This demonstrates your intent to transit through Tanzania on your way to another country.

Visa Fee: You must pay the respective visa fee, which was mentioned as 30 USD. 

Passport Size Photographs: You may need one or more passport-sized photographs. This requirement is typically for those who are applying for a transit visa through embassies or consulates.
How To Get A Tanzania Transit Visa From India Online?
Here is how you can apply for the Tanzania Transit Visa For Indians online;
1

Gather Supporting Documents: Collect the required supporting documents, including travel documents relevant to the type of visa you're applying for. These documents will be needed during the application process.

2

Complete the transit visa Application Form: Fill out the online visa application form, providing personal information, contact details, address, employment details, passport information, and travel information. You'll also attach the supporting documents.

3

Submit Your Application: After filling out the form and paying the prescribed visa fee, submit your application online. You'll receive confirmation by email that the Embassy has received your application. Use the application ID generated to track your visa application.
Remember to print your transit visa and carry it with you when travelling to Tanzania.


How To Check Your Tanzania Transit Visa Status Online?
Tracking the status of your eVisa application is a straightforward process. Follow these steps to check the status of your Tanzania eVisa:
1

Access the eVisa portal.

2

On the main page, locate and select the "check visa status" button.

3

Enter your Application ID and email address, select a Security Question, and provide the corresponding Security Answer.

4

Lastly, click the "Check Tanzania visa status" button.
Overview Of Tanzania Transit Visa From India
Here is everything you need to know about the Tanzania transit visa for Indian citizens.
What Is  The Processing Time For Tanzania Visa For Indians?
Getting a Tanzania transit visa as an Indian takes up to 10 days to process. It's a good idea to apply well before your planned travel date to ensure your visa is ready in time. This way, you'll have all your paperwork in order and can travel without worries.
What Are Tanzania Transit Visa Fees For Indian Citizens?
The Tanzania transit visa fee is $30, approximately INR 2 497. The visa fee is non-refundable.
How Long Can I Stay In Tanzania with a Transit Visa From India?
A Tanzania Transit Visa issued to Indian citizens allows you to stay in Tanzania for a maximum of  7 days, and it is non-extendable. 
This means that you are permitted to remain in Tanzania for a period of up to 7 days for transit purposes, and you cannot extend your stay beyond this duration using the same visa.
All Done!
In conclusion, the Tanzania Transit Visa is a helpful option for Indian travellers passing through Tanzania on their way to other places. 
It simplifies the process for a short stopover without the complications of a full visa application. If you plan your journey carefully, you can enjoy a smooth and trouble-free transit in Tanzania. 
Government Source
The information in this blog has been gathered from reliable sources such as:
Frequently Asked Questions
If your visa application is not approved within the expected time frame, it's advisable to follow up with the relevant authorities or your application service provider. You may need to adjust your travel plans if your visa is not approved in time.
Author:
Mable Chidi
Verified Author: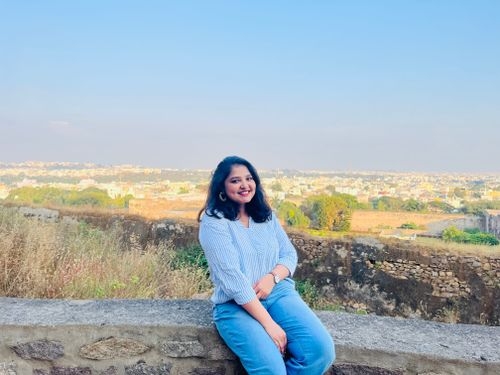 Nikhita Rathod