Check Your Tanzania Visa Application Status
Last Updated : 24-Nov-2023
Atlys in the news
30 seconds summary
If you want to verify the status of your Tanzania visa, here's what you need to do:
Visit the Tanzania e-visa website.

Select the "Visa Status" option.

Provide your application ID email address, respond to the security questions, and enter the corresponding answers. 

Once you've entered all the required information, click "Check Visa Status."

Find out whether your visa has been approved, is pending, or has been rejected.
You can also apply for a Tanzania visa through Atlys, making it a speedy process to keep track of your travel plans
If you're planning a visit to Tanzania from India, securing a valid visa is crucial for a hassle-free travel experience. It's essential to monitor the status of your Tanzanian visa regularly, particularly if you submitted your application via the online channel.
For those who completed their visa application through the Internet, the process of verifying the status of your Tanzanian visa can be conveniently performed online.
How To Do A Tanzania Visa Check Status Online?
To check the status of a Tanzania visa application, you will need the following:
1

Application ID: The Application ID is a special number given to your visa application when you applied.

2

Email: Your email is how the visa authority talks to you, the applicant.
Checking Your Status on Atlys
Stay updated about your visa application with our mobile app, Atlys. It's super easy to track how your application is doing and stay updated at every step. 
If you applied for the Tanzania online visa using Atlys, here's how to see your visa status:
2

Go to the 'My Documents' section.

3

Your visa status will be right there.
Checking Application Status on the Tanzania website
Checking your Tanzania visa application status is a simple process:
1

Go to the official Tanzania visa website.

2

Find the "Check Visa Status" section.

3

Enter your unique Application ID, given when you applied.

4

You might need to provide your email address for identity verification.

5

Answer any security questions if prompted.

6

Click the "Check Visa Status" button.

7

You'll see the current status of your visa application.

8

Keep an eye on your email for updates or additional requests from the authorities.
Remember to use the official website and follow any specific instructions for your visa type.
What Is Tanzania Visa Status?
The Tanzania visa status refers to the current condition or progress of your visa application to enter Tanzania. It informs you whether your visa application is pending, approved or if any further action is required. 
Checking your Tanzania visa status helps you stay informed about your application's progress and prepares you for your trip to Tanzania.
What Are The Different Tanzania Visa Status?
Tanzania visa statuses typically include the following:
Pending: This status indicates that the authorities are still reviewing your visa application. No decision has been made yet regarding its approval or denial.

Approved: If your application is approved, it means you have been granted a visa to enter Tanzania. You can proceed with your travel plans.

Denied: If your application is denied, it means that your request for a Tanzanian visa has been rejected, and you will not be able to enter the country based on this application. Reasons for denial can vary and are usually communicated to the applicant.

Expired: If your visa has passed its validity period and you have not yet used it, the status will show as expired. An expired visa is no longer valid for entry into Tanzania.

Additional Information Required: In some cases, the visa authorities may request further documentation or information from you to make a decision on your application. This status means your application is on hold until you provide the requested details.
These are some common Tanzania visa statuses you may encounter when checking the status of your application. The specific statuses and meanings can vary depending on the visa processing system and the type of visa you applied for.
Why Is Tanzania Visa Status Important?
Your Tanzania visa status matters because it helps you:
Plan Your Trip: Knowing your visa status allows you to plan travel. If it's approved, you can prepare for your journey.

Act in Time: If there are delays or issues, you can address them promptly.

Stay Worry-Free: Regularly checking your status gives you peace of mind.

Avoid Travel Problems: If your visa is denied, you can avoid problems at the airport or border by not attempting to enter Tanzania.
What Happens If My Tanzania Visa Application Is Rejected?
If your Tanzania visa application is denied:
Communication of Denial Reasons: They will tell you why it was rejected. It could be missing documents or other issues.

Reapply: You can apply again after fixing the problems.

Appeal: Sometimes, you can appeal if you think the rejection was unfair.

Change Plans: If you can't reapply or appeal, you may need to change your travel plans.
Remember to check why your visa was rejected, fix the issues, and consider your options for future travel. You can also ask the Tanzanian embassy or consulate for help.
Everything About The Tanzania Visa Check
Can Indians Get An E Visa For Tanzania?
Yes, Indian citizens can apply for an e-visa to visit Tanzania. Tanzania offers e-visas, making it easier for travellers, including Indians, to obtain the necessary visa for their visit.
Types Of Tanzania Visas For Indians
Here are the common types of Tanzania visas for Indians:
Some Troubleshooting Tips
Internet Connection: Make sure you have a stable and reliable internet connection. A weak or intermittent connection can lead to technical glitches. Consider using a wired connection or a more stable Wi-Fi network.

Supported Web Browser: Use a web browser that is known to be compatible with the e-visa application portal. Google Chrome, Mozilla Firefox, and Safari are often safe choices. Update your browser to the latest version.

Clear Browser Cache: Clearing your browser's cache and cookies can sometimes resolve technical issues related to website loading. You can find this option in your browser's settings.

Try a Different Device: If you're experiencing issues on one device, try another device (e.g., a different computer or smartphone) to access the application portal.

Contact Support: If technical glitches persist, contact customer support or technical support provided by the e-visa application platform. They may be able to guide you through troubleshooting steps specific to their system.
Summary
In conclusion, checking your Tanzania visa status is like ensuring your travel plans go smoothly. It helps you prepare well, follow the rules, and avoid any travel issues. 
By following the steps and giving the right information, you can easily handle the visa process and look forward to a successful trip to Tanzania. Staying informed about visa requirements is the key to a hassle-free travel experience.


Government sources
At Atlys, we're genuinely committed to providing accurate information. We source our information directly from the trusted Tanzanian government, ensuring you get the most reliable facts.
Our blog uses AI to simplify complex topics. That's why we turn to the government for the most up-to-date and credible guidelines.
However, it's essential to remember that government regulations and fees may change over time. It's always a wise practice to double-check the official government website for the most current updates before proceeding with your application.
Frequently Asked Questions
A Tanzania visa check is a process to verify the current status of your visa application to Tanzania.
Author:
Mable Chidi
Verified Author: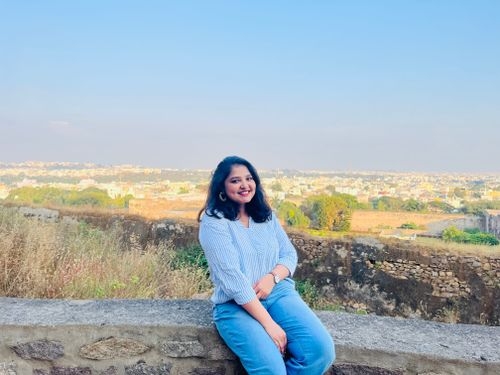 Nikhita Rathod