Dubai Travel Guidelines From India - What You Need To Know
Last Updated : 26-Sept-2023
Atlys in the news
30-Second Summary
Are you an Indian citizen looking to travel to Dubai? Then you are at the right blog since we will discuss everything you need to know about the Dubai visa for Indians.
As an Indian, you require a visa to travel to Dubai, and you can apply for your Dubai e-visa right here on Atlys.
There are no major travel restrictions for Indians to Dubai. You only need to comply with the transit and travel requirements of your final destination.
To enter Dubai, you will need to carry your passport, travel itinerary, and visa.
Further on in the blog, we will discuss what accommodations options you can choose when visiting Dubai.
Important Information
United Arab Emirates
— Is a Visa Required?
Yes, as an Indian national you do require a visa to visit Dubai.
— Where To Apply?
You can Apply for your Dubai e-visa online at Atlys.
— What Are The Dubai Visa Fee?
The tourist visa fee is AED 350 to AED 1750, depending on the type of visa.
— Dubai E-Visa Processing Time
The Dubai e-visa takes about 3 days to be processed.
— Stay Period
The Dubai e-visa allows you to stay in the country for up to 60 days.
— Validity Period
You can get a Dubai e-visa valid for up to 60 days.
If you're traveling to Dubai from India, you need a visa to enter the country. This post has everything you need to know and will give you some Dubai travel guidelines from India. Here's the most important information you need to know:
The post includes the types of visas, an update on the UAE travel restrictions, required documents, and so much more. So, let's get started with the UAE travel guidelines!
Do You Need A Visa For Dubai Travel From India?
Yes. Indian citizens must apply for a visa before traveling to Dubai. However, Indian nationals that meet the specific requirements can apply for a Dubai Visa On Arrival.
They must be a valid visa holder for the US (green card), Schengen, United Kingdom, or EU residence visa and can apply for a visa on arrival.
Read on to find out more about the UAE travel guidelines.
What Are The Requirements For A Dubai Visa For Indians?
Before embarking on your Dubai travels from India, you must meet the requirements that are part of the Dubai travel guidelines from India. Here are the requirements to keep in mind.
What Documents Do I Need To Go To Dubai?
The list of documents for a Dubai Tourist Visa for Indians is relatively short. However, some of the travel documents and information that you will need for a Dubai visit visa are:
A passport valid for at least 6 months from your date of arrival.

Flight tickets: The Atlys tool generates a flight ticket for you to use for free.

Proof of accommodation: The Atlys tool generates a hotel itinerary for you to use for free.

Personal information such as your name, surname, and travel information

Passport copies (front and back pages of your passport on a white background)
What Are The Entry Requirements For Dubai Travel From India?
Once you have your visa and are ready for your trip, you must remember the documents to carry while traveling to Dubai. Before your flight, you must check-in and carry the boarding pass.
Once you reach the Dubai International Airport, you must queue in the immigration lines. The documents to carry while traveling to Dubai are:
Travel itineraries such as flight tickets and proof of accommodation.

Your visa (if applicable).
Once the immigration officer verifies the documents and stamps your passport, you are good to go and enjoy your trip to Dubai.
Apply For Your Visa On Atlys
On Atlys, you can get your Dubai e-visa quickly and easily.
Atlys has simplified the application process to ensure you have a stress-free and hassle-free process.
The application steps are simple; submit the required documents, provide your passport and photo, complete the online application form pay the visa fee, and wait for your visa. It is that easy.
What Are The Ways To Apply For A Dubai Visa For Indians?
There are many ways you can apply for your Dubai visa. This includes through:
Atlys: The fastest way to get a UAE visa in India you can get the visa within 3 days. Atlys also serves as an India-to-Dubai travel guideline, as you'll find everything you need to know on Atlys.

The General Directorate of Residency and Foreigners Affairs (GDRFA): Only registered personnel or a company in Dubai can apply for a visa on your behalf online.

The airline you're travelling with. You can either apply yourself on their website or through their sales agents.

Your local travel agency in India: Indian citizens can apply for their visas through authorized travel agencies in India.

VFS: Indian citizens can also apply for a UAE/Dubai tourist visa at the visa application centre (VAC) in person or through their representative

The hotel you're staying with: Some of the hotels in the UAE can assist in applying for a UAE visit visa
Fortunately, we already have a detailed blog explaining how to apply for the Dubai Visa for Indians.
Dubai Travel Guidelines From India
This section covers everything you need to know about Dubai travel from India. This includes:
Are There Any Travel Restrictions To The UAE From India?
No, there are no travel restrictions for Indians traveling to Dubai. The updated rule for passengers traveling to Dubai is that you no longer have to provide proof of COVID-19 vaccination or take a PCR test.
However, you must comply with the transit and travel requirements of your final destination (if your destination has any COVID-19 requirements).
Can I Travel To Dubai From India Now?
Yes, you can. Dubai is open for travel to anyone. This includes Indian citizens. However, you must apply for a visa before you can enter Dubai.
Read our detailed guide on all the different types of Dubai visas for Indian Citizens.
What Are The Types Of Dubai Visas For Indians?
There are several types of Dubai visas available for Indian citizens. Some of those visas are: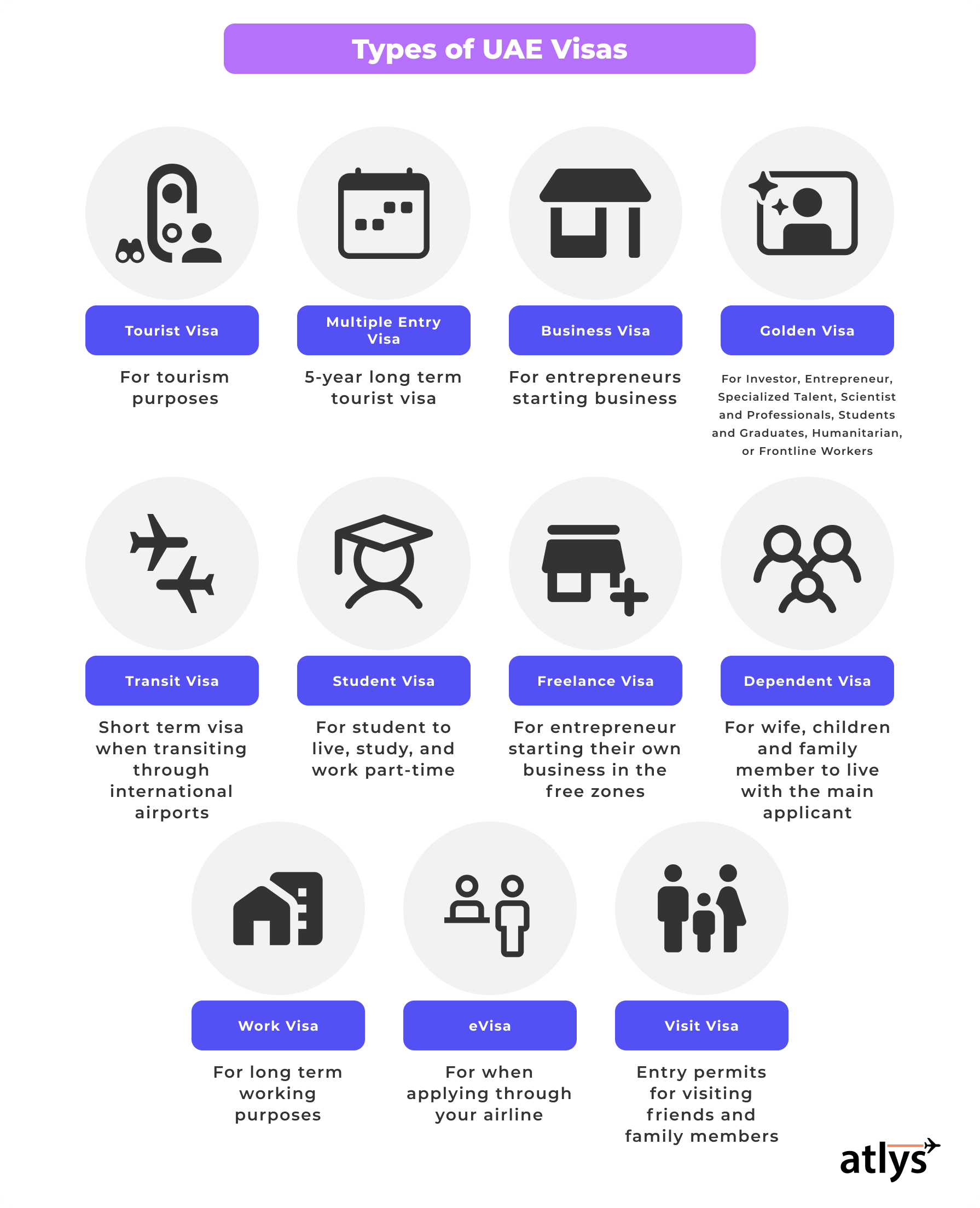 Do I Need A Visa To Transit Through Dubai/UAE?
Yes. Indian nationals require a transit visa to travel through Dubai. The transit visa for Dubai is a single entry visa issued to travellers who have to stay in the UAE for more than 8 hours as a part of airport transit.
Transit visas can be issued in two types: 48-hour transit and 96-hour transit.
Depending on how or with which visa service you apply, the Dubai transit visa For Indians prices will differ.
A transit visa usually takes about 3 to 4 working days to process. Therefore, you should apply two weeks before travel to avoid delays.
Travel Requirements For Women And Children Traveling To Dubai
Females below the age of 18 are not eligible to apply for this type of visa unless they are travelling with their parents. According to a Cabinet resolution passed in July 2018, children under the age of 18 years who are accompanying adults can get a free visa for their visit from 15 July to 15 September each year. Children under the age of 18 need a permission letter to travel.
Where To Stay In Dubai?
Dubai does not lack options on where you can stay. You can choose the location depending on how much you can spend, what activities you want, or simply by what conveniences you. But first, you must decide whether you want a place:
For Sightseeing: If you are in Dubai for Sightseeing, the best option is to stay in Downtown Dubai, Old Dubai, or by Dubai's coastline. You can visit many places without much effort with all the tourist attractions. For example, you can stay at Sofitel Downtown Dubai, Rove Downtown, Address Boulevard, Heritage Hotel Dubai, Hyatt Place Dubai Wasl District, or the Al Khoory Inn Bur Dubai.

For Beach Lovers: Everyone wants that sea view room and enjoys their relaxing holiday next to the best. And there is no lack of beaches in Dubai to take a dip in and soak up the sun. If you want to stay close to the best, your best option would be to stay at the Jumeirah Beach Hotel Dubai, Sheraton Dubai Creek, Dubai Marine Beach Resort & Spa, and W Dubai - The Palm.

For Luxury: If you want to spoil yourself and give yourself luxurious relaxation, you can choose one of the world's best hotels. There is no lack of options on the ways you pamper yourself in Dubai. You can stay at the Burj Khalifa Dubai, The Mandarin Oriental Jumeirah, Four Seasons Resort Dubai, and Bulgari Hotel and Resort Dubai.

For Budget: You are covered even if you are on a budget for your trip to Dubai. There is no lack of excellent budget hotels in Dubai which do not lack service. You can stay at the Sheraton Dubai Creek, Hyatt Place Dubai Al Rigga, Al Khoory Inn Hotel, and Bur Dubai are some of them.

For Families: Dubai is one of the best and safest places to visit with your family. And Dubai has so much to offer for families to visit. Grand Hyatt Dubai, Jumeirah Beach Hotel, Radisson Blu Hotel, and Hilton Dubai are some of the best places for families to stay.
What Are The Things You Shouldn't Do In Dubai?
Part of the Dubai travel guidelines is to bring to your attention some things that are frowned upon in Dubai. These things include:
You should not drink in public places unless you are in the vicinity where drinking is allowed. If caught drinking, you could face jail time or have to pay a fine.

You must not drive in Dubai when under the influence of drugs or alcohol.

Should you take prescription medicine, you must carry the prescription note or a doctor's note.

You must dress and act conservatively when out in public.

You must have your identification documents with you at all times, such as passports and visas.

Don't eat or drink in open spaces or in public during the holy months of Ramadan.

Don't take photographs of locals, women, children, military posts, or local authorities without permission.
What Places Can You Visit In Dubai?
When it comes to Dubai, people never miss a chance to visit it. They plan a trip even if they only have a stopover in Dubai.
Dubai is famous for its modern tourist destinations, like the Burj Khalifa, the tallest structure in the world, and shopping centres that feature huge aquariums and indoor ski slopes.
But in addition to all the glitzy modern extras, this city boasts a lot of cultural attractions and things to do. The best places to visit are:
Burj Khalifa: No trip is not complete if you have not visited the Burj Khalifa.

Underwater World at Dubai Aquarium: One of the best places to be visited by a family in Dubai is the Underwater World at Dubai Aquarium.

Al Fahidi Quarter: If you love history, then this place is a must for you to visit. You can enjoy the Arabian architecture in the old streets and the beauty of the historical houses.

Jumeirah Mosque: The Jumeirah Mosque is one of the most beautiful mosques in Dubai and a replica of Cairo's Al-Azhar Mosque.

Dubai Creek: Dubai's major historical tourist attractions are in Dubai Creek.
That's All!
That is all for this Dubai Travel Guidelines from India. So now you know how to go to Dubai from India.
However, if you want to learn more about how to get to Dubai from India, I recommend reading through this in-depth Dubai guide, where you can plan your unforgettable Dubai adventure.
Remember to read carefully through all the Dubai travel guidelines!
Government Sources
All the information in this blog was gathered from trusted and reliable sources, such as:
Frequently Asked Questions
Yes, you can. Travelers are no longer required to provide a vaccination certificate or a negative covid-19 PCR Test result (RT-PCR test certificate).
Author: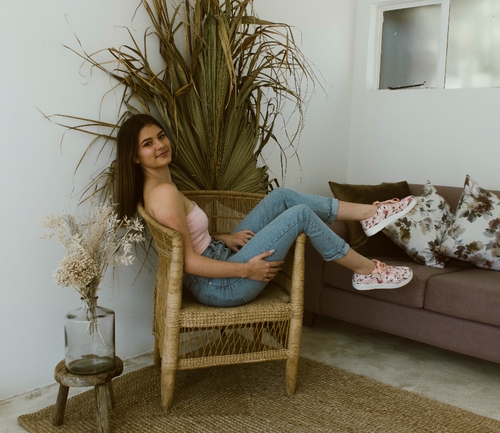 Laliq Schuman
Verified Author: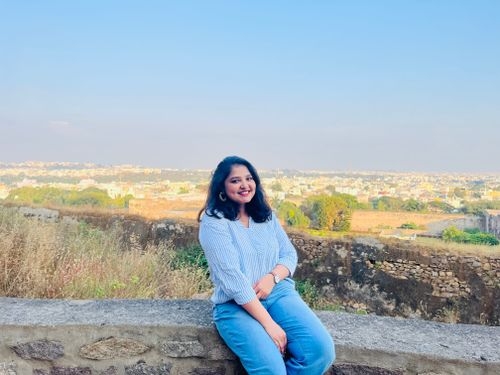 Nikhita Rathod