Turkey Sticker Visa for Indians: The Application Process
Last Updated : 05-Sept-2023
Atlys in the news
30 seconds summary
Indian nationals interested in visiting Turkey must apply for a Turkey sticker visa allowing them to visit for tourism purposes.
You can complete the application at the embassy.

Turkey sticker visa requires you to submit your passport offline.

Once your visa is approved, you will get a visa stamp on your passport 

The Turkey sticker visa requires a copy of your passport, two photographs, and more.
Important Information
Turkey
— Is a Visa Required?
Yes, Indians need the Turkey Sticker Visa.
— Visa Validity
The Turkey sticker visa is valid for 3 months
— Length of Stay
The Turkey sticker visa allows you to stay upto 30 days
— Processing Time
The Turkey sticker visa processing time is 4 to 10 working days
Do I Need A Turkey Sticker Visa For Indians?
Yes, Indian citizens need to obtain a visa from a Turkish embassy or consulate in India before they can travel to Turkey. The visa is typically issued as a sticker placed in your passport, allowing you to board your flight and enter the country.
The sticker visa contains important information such as the traveller's personal details, visa validity dates, and any restrictions or conditions of entry. Before travelling, one must apply for this sticker visa at a Turkish embassy or consulate in India.
The type of visa you receive will depend on the purpose of your trip, and it's important to have the appropriate visa in order to pass the check-in for your flight and gain entry into Turkey.
There are two types of visas you can get:


Turkey e-Visa: The Turkey e-Visa is a convenient and efficient way to obtain a visa for entering Turkey. Indian citizens must be in possession of a valid visa OR valid residence permit from Ireland, the United Kingdom, and the USA or hold a Schengen visa.Once approved, the e-visa is sent electronically to the applicant's email, which can be printed or stored digitally. 

Turkey tourist visa: The Turkey sticker visa is obtained by personally visiting a Turkish embassy or consulate to complete the visa application process. The embassy visa offers flexibility regarding visa duration and multiple entry options. It is essential to consult the specific embassy or consulate for detailed instructions and requirements based on nationality and purpose of travel.
Can Indians Get A Turkey Visa On Arrival?


No. Unfortunately, Indian citizens can't get a Turkey visa on arrival. Most Indian citizens must apply for a sticker visa from the Turkey embassy.
What Are The Turkey Sticker Visa Requirements For Indians?
Visa Application Form: Fill out the visa application form manually using a blue or black pen in capital letters. Attach one photograph to the form and sign it.

Passport: Your original passport should have been issued less than 10 years ago and must be valid for at least 6 months beyond your intended stay in Turkey. It should also have at least two completely blank pages for visa stamps.

Biometric Photos: Provide two recent biometric photos with a white background. These photos should show your full face, including ears and all hair, without any shadows. The size should be 2.5 inches by 2.5 inches.

Employment or Business Letter: If you are employed, include a leave letter from your employer. If you are self-employed, provide a cover letter on your personal business letterhead with an authorized signatory, name, designation, and company seal.

Travel Insurance: A travel insurance policy will be provided when you submit your application at the Türkiye Visa Application Centers.

Flight Ticket: Show a confirmed reservation for a round-trip flight ticket.

Hotel Reservation: Provide proof of hotel reservation.

Bank Statements: Include the last 3 months' bank statement of the company (for employees) in original or copies attested by the bank. Also, include the last 3 months' bank statement (for everyone) in original or copies attested by the bank.

Financial Documents: For employees, provide salary slips/certificates for the last three months and Form 16. For employers, provide GST documents.

Financial Support Letter: If you don't have enough funds or a bank account, obtain a notarized financial support letter from your sponsor. This requirement does not apply to spouses, parents, and children.

Minor Travelers: If a minor is travelling, even with both parents, you need a consent letter from both parents. This letter should include photos of the parents and the minor and must be notarized.

Invitation Letter: If you are visiting a Turkish citizen or a foreigner residing in Turkey, you need an invitation letter that includes the passport number, your full name, and a copy of the inviter's identity card and bank account information.

Marriage Certificate: If your marital status is not shown in your passport, a Notary Public must attest to your Marriage Certificate or provide an Affidavit.

Letter of Attorney: If an agent is applying on your behalf, you need a letter of attorney from every applicant in the original.

Undertaking Letter: If you are 18 or older, you must fill out and sign an undertaking letter. Be sure to bring the original letter with your visa application documents.

Please note that these requirements may change over time, so it's essential to check the latest information and guidelines from the Turkish embassy or consulate before applying for your visa.
How To Get A Turkey Sticker Visa?
If you're an Indian planning to visit Turkey for tourism, business, or any other purpose, you must go through the Turkey visa application process. Here's what you should know about it.
The most complex and tedious part of applying for a Turkey visa is gathering all the required documents.

After you have all the documents, applying for the visa is relatively straightforward.

But remember, you must have all the documents and complete the application form truthfully.

After gathering the required documents for the visa application, you MUST make an appointment with the VAC to submit your visa application.

You can also use the courier service for visa applications at an additional cost.

After making the appointment, Indian citizens must pay their visa fees upon submitting their visa application.
Everything About The Turkey Sticker Visa For Indians
This section provides everything you need to know about the Turkey sticker visa for Indian citizens.
Various types of Turkey visas are available for Indians, depending on the purpose of their visit. 

Evisa: This is for Indian nationals who intend to travel or enjoy themselves in Turkey and must apply for a visa. It permits stays in Turkey of up to 30 days.

Business visa: This visa is intended for Indian nationals visiting Turkey for professional purposes, such as to attend conferences, meetings, or trade shows. A stay of up to 90 days is permitted.

Transit Visa: Indian nationals passing through Turkey on their way to another location are eligible for this visa. A stay of up to 72 hours is allowed.

Work permit: This Is for Indian nationals who have found a job in Turkey and are eligible for this visa. For the life of their employment contract, it permits them to work in the nation.

Student Visa: This is for Indian nationals who want to study in Turkey need this visa. It is given for the length of the course of study.

It's important to remember that every visa category has a unique set of requirements and application process. The costs for applying for a particular type of visa may also differ.

The turkey sticker visa processing time differs according to the area where you'll submit your visa application. 

Here are the visa processing times for the Turkish Embassy in New Delhi.

The visa processing time for New Delhi is 4 working days.

The visa processing time for Chandigarh, Jaipur, Jalandhar, Gurgaon, and Kolkata is 6 working days.

The visa processing time for Kathmandu is 8 working days.

For the Turkish Consulate in Mumbai, here are the visa processing times.

The visa processing time for Mumbai is 7 working days.

The visa processing time for Pune, Ahmedabad, Bangalore, Chennai, Cochin, and Puducherry is 10 working days.

 

For the Turkish Embassy in Hyderabad, here are the visa processing times.

The visa processing time for Hyderabad is 5 working days.

The Turkey visa fee is ₹ 17335. The amount includes the Single Entry Visa Fees of ₹ 5.055 and the Turkey Visa Application Fee of 12.280.00

When booking your appointment for a Turkey Visa, a portion of the total fee, which is ₹ 6814, will be charged online. The remaining amount, which in this case is ₹ 10,521 (calculated as 17,335.00 - 6,814), will need to be paid in cash at the visa office.
In conclusion, obtaining a Turkey sticker visa is necessary for Indian citizens planning to visit Turkey for tourism, business, education, work, or transit purposes. You can now apply for the visa and enjoy your trip.


Happy travelling!
Government Source
At Atlys, we prioritise fact-checking to ensure the information's reliability. We are committed to providing reliable information because we recognise its importance to our readers. To do this, we gather information from reliable government sources, such as:
Frequently Asked Questions
There are various reasons why a Turkey visa application can be rejected. Here is a list of common reasons for rejections:

Incomplete application: If the visa application is not filled out completely, it may be rejected.

Missing documents: Failure to include all the necessary documents with the application can lead to rejection.

Document reliability: If the Turkish embassy cannot verify the authenticity or reliability of the submitted documents, the application may be rejected.

Non-attested copies: Submitting non-attested copies of documents instead of original or properly attested copies can result in rejection.

False/fake documents: Attaching false or counterfeit documents to the application can lead to rejection.

To improve the chances of a successful visa application, it is important to ensure that the application is complete, all required documents are included, and the submitted documents are authentic and attested properly.
Author:
Mable Chidi
Verified Author: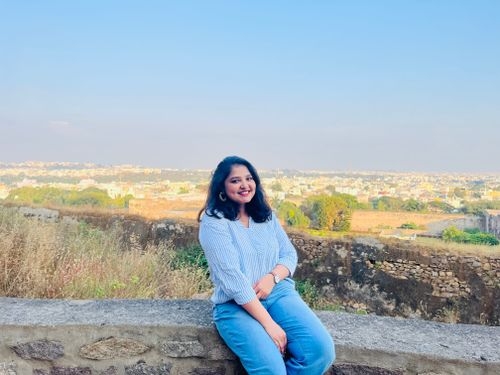 Nikhita Rathod