Turkey Transit Visa for Indians: Everything You Need to Know
Last Updated : 08-Sept-2023
Atlys in the news
30 Seconds Summary
Indian nationals transiting through Turkey must apply for the Turkey transit visa, which allows them to have a stopover.
You can complete the application online.

Turkey transit visa for Indians doesn't requires you to submit your passport offline.

Once your visa is approved, you will get a digital copy that you can use to enter the country (no visa stamp needed in your passport).

The Turkey transit visa for Indians requires a copy of your valid Indian passport, round-trip ticket, proof of accommodation, and more.
Important Information
Turkey
— Is a Visa Required?
Yes, Indians need a Turkey transit visa.
— Turkey Transit visa validity
The transit visa allows a stay of up to 30 days in Turkey
— Turkey Visa Processing time
The processing time is usually 24 hours
— Turkey Transit visa cost
The visa fee is approximately $43 for a single entry
Are you an Indian traveler going to your next destination? Don't let your layover go to waste! The Turkey transit visa allows you to explore the captivating charms of Turkey. Here is what you need to know about the Turkey transit visa.


Do I Need A Turkey Transit Visa For Indians?
A Turkey transit visa is a travel document that allows individuals to pass through Turkey for a limited period while they are en route to their final destination. It is designed for travelers who have a layover in Turkey and plan to leave the airport to explore the country or stay overnight before continuing their journey.
However, If you will not leave the transit lounge at the airport, you are not required to have a Turkey transit visa for Indians.
Requirements For Turkey Transit Visa
Indian citizens applying for a Turkey transit visa online should possess the following:
A valid visa or residence permit from Ireland, the United Kingdom, or the United States.

Also, it's important that the visa or residency permit is still valid when you depart from Turkey. The Turkey eVisa application process will go more smoothly and successfully if the legitimacy of these documents is confirmed.

If you don't meet the above eligibility requirements, you must apply for a transit visa at the Turkish embassy close to you. Here are the embassies you can apply at;



Turkish Embassy In New Delhi

If you're in New Delhi, Chandigarh, Jaipur, Jalandhar, Gurgaon, Kolkata, and Kathmandu, you'll have to submit your visa application to the Turkey embassy in New Delhi.

Turkish Consulate in Mumbai

If you're in Mumbai, Pune, Ahmedabad, Bangalore, Chennai, Cochin, and Puducherry, you'll submit the application at the Consulate in Mumbai.



Turkish Embassy in Hyderabad

If you're in Hyderabad, you'll submit your visa application at the Turkish embassy in Hyderabad.

The following documents must be present for Indian citizens when applying through the embassy:

Scanned copy of the passport biodata page.

Proof of accommodation or hotel reservation.

Sufficient financial means to sustain themselves in Turkey, which can be demonstrated through a monthly salary or a minimum amount of $50 per day.

These documents must be carefully prepared and submitted in order to avoid any issues or potential visa rejections. They are crucial for a successful Turkey visa application.
How To Get A Turkey Transit Visa From India?
The process for applying for a Turkey transit visa online is straightforward and consists of a few simple steps. Here's a breakdown of the process:
Visit the Turkey eVisa Application System website and click on 'Apply' to begin your application.

Fill out the eVisa application form, providing your country (India) and selecting 'Ordinary Passport' as your travel document type.

Complete the 'Security Verification' and save your progress.

Choose your arrival date in Turkey within the next 3 months and consider applying for the eVisa at least 48 hours before departure.

Review the visa fees for Indians and proceed to the next step after saving your information.

Enter your personal details, including passport information, parents' names, and addresses.

Provide information about your visa for the final destination country. No need to upload documents like hotel or flight bookings.

Verify your information and click 'Verify' to receive a verification email.

Open your email and click on the verification link.

After verification, you will be directed to a payment gateway.

Make the payment online to obtain your visa instantly.

Your visa will also be sent to you via email.

It's worth noting that applying for the Turkey eVisa directly through Atlys may offer a smoother payment process to avoid potential payment issues on the official government portal.

Remember to check the official website of the Turkish Ministry of Foreign Affairs or the Turkish Embassy/Consulate for the most accurate and up-to-date information on the visa application process.
Additional Information For The Turkey Transit Visa For Indians
Indian nationals can benefit from the Turkey eVisa's rapid processing time. The following is the anticipated turnaround time for the Turkey eVisa:

A Turkish transit visa for Indians is approximately $43 (approximately ₹ 3500) for a single entry.

The Transit visa is valid for 180 days. Please note that the validity period is different than the period of stay.
What to Do After Entering Turkey Transit Visa?
After entering Turkey on a transit visa, there are several steps you should follow to ensure a smooth and hassle-free journey:
1

Proceed to Passport Control: Once you disembark from your flight, follow the signs to passport control or immigration. Present your passport, transit visa, and any required documents to the immigration officer. They will stamp your passport and verify your transit details.

2

Collect Your Baggage (if applicable): If you have checked your baggage, proceed to the baggage claim area to retrieve your luggage. Follow the signs and screens to find your flight's baggage carousel.

3

Customs Check (if applicable): After collecting your baggage, you might need to pass through a customs check. Be prepared to declare any items that are subject to customs restrictions, such as goods for sale or prohibited items.

4

Connecting Flights: If you have a connecting flight, follow the signs for "Transit" or "Connecting Flights." Many major airports have clear signage and personnel to assist transit passengers. Make sure you have your boarding pass for the next flight.

5

Security Check (if applicable): Before entering the departure area for your connecting flight, you may need to go through a security check. This process involves passing through a security scanner, placing your belongings on the conveyor belt for screening, and walking through a metal detector.
Always keep your important documents, such as passports, boarding passes, and visas, easily accessible and secure. It's recommended to carry a printed copy of your itinerary and any relevant contact information in case you encounter any issues during your transit.
And that's it!


In conclusion, obtaining a transit visa for Turkey is an essential step for travelers who plan to use Turkey as a transit point on their way to their final destination. The transit visa allows individuals to pass through immigration or stay in Turkey overnight during their layover.
Happy traveling!
Government Source
The information in this blog has been gathered from reliable sources such as:
Frequently Asked Questions
No, a Turkey transit visa does not permit you to work or study in Turkey. It is solely for the purpose of transiting through the country to reach your final destination.
show more >
Author:
Mable Chidi
Verified Author: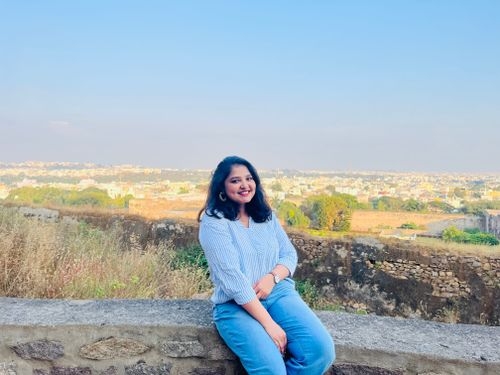 Nikhita Rathod