Turkey Visa on Arrival for Indians: Process Explained
Last Updated : 08-Sept-2023
Atlys in the news
30 Seconds Summary
If Indians want to travel to Turkey, they must apply for a visa before their trip, whether for tourism, business, etc. 
There is no Turkey-on-arrival visa for Indians.

Indians need to have a visa when they want to travel to Turkey.
Can Indians Apply For A Turkey Visa On Arrival? 
No, Since April 10, 2014, Turkey no longer offers the visa-on-arrival service to Indians. To enter Turkey, all Indian passport holders must possess either an electronic visa (e-visa) or a sticker visa obtained from a Turkish diplomatic or consular mission abroad.

Indians can apply for the Turkey evisa if they meet the following eligibility for an e-visa to Turkey:
Your passport must have a minimum validity of six months from the date of your arrival in Turkey.

You may be required to provide evidence of a return ticket, hotel reservation, and a minimum of US $50 per day for the duration of your stay.

Your visit to Turkey should be solely for tourism or business purposes.

It is necessary to possess a valid supporting document, such as a Schengen visa or a valid residence permit from a Schengen. The validity of your e-visa is directly linked to the validity of your supporting document. Your e-visa will only be valid for the same dates as your supporting document.
Who Can Apply For The Turkish Visa On Arrival?
Fortunately, Turkey offers a convenient visa-on-arrival option for many foreign nationals.
The following countries are eligible for the Turkey Visa on arrival at international airports:
Saint Vincent and the Grenadines
What Are Turkey Visas Available For Indian Nationals? 
Since there is no Turkey visa on arrival for Indians, a few other visa options are available for Indian citizens travelling to Turkey. These include:
Evisa: This is an electronic travel authorization that allows eligible travellers to enter Turkey for tourism, business, or medical purposes. It is a convenient alternative to the traditional visa application process, as it can be easily obtained online before travelling to Turkey.

Sticker Visa: Indian passport holders can apply for a sticker visa by visiting the nearest Turkish embassy or consulate in India. The sticker visa is a physical visa affixed to the passport pages.

Work Visa: Individuals intending to work in Turkey must obtain a work visa. This typically involves having a job offer from a Turkish employer and meeting the specific requirements of the Turkish Ministry of Labor and Social Security.

Student Visa: Indian students who have been accepted into a Turkish educational institution can apply for a student visa. The application process usually involves providing proof of enrollment and meeting specific requirements set by the Turkish authorities.
What Is The Easiest Way To Get The Turkey Visa For Indians?


The easiest is the Turkey evisa for Indians; those who meet the Turkey evisa eligibility can get the visa online. It's a straightforward and efficient way to obtain a Turkey visa. 
By completing the application form, uploading the required documentation, and paying the visa fee online, you can apply for an e-Visa using the official Turkish e-visa website. 
Once approved, you will receive an electronic visa that you can print or store digitally to present upon arrival in Turkey.

What are the entry requirements for Turkey for Indian passport holders?
All Indian passport holders shall be required to have an electronic visa (e-visa) or a sticker visa issued by a Turkish diplomatic or consular mission abroad in order to be able to enter Turkey.
And that's it!

In conclusion, since there's no Turkey visa on arrival for Indians, as an Indian national, you can apply for an evisa to Turkey or the sticker visa at the embassy close to you and enjoy your trip to Turkey.
Happy Traveling!

Government sources

At Atlys, we're all about giving you the right and reliable info. We ensure the reliability of our data by sourcing it directly from official government websites. This guarantees that the information we convey is accurate and adheres to official guidelines and regulations. The information in this blog has been gathered from trusted government sources.
Frequently Asked Questions
Turkish Visa on Arrival is not available for Indian citizens. The majority of Indian citizens are required to apply for a visa through the Turkish embassy, typically in the form of a sticker visa.
Author:
Mable Chidi
Verified Author: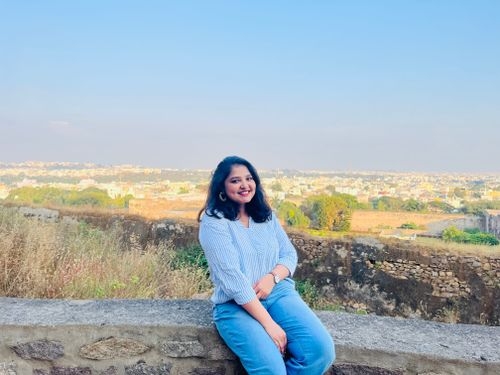 Nikhita Rathod