Turkey Work Visa for Indians: A Comprehensive Guide
Last Updated : 04-Sept-2023
Atlys in the news
30-second summary:
Indian nationals interested in working in Turkey must apply for a work visa allowing them to visit for work purposes.
You can complete the application at the embassy.

Turkey work visa requires you to submit your passport offline.

Once your visa is approved, you will get a visa stamp on your passport. 

The Turkey work visa requires a copy of your passport, one photograph, and more.
*Atlys does not provide this visa.
Important Information
Turkey
— Is a Visa Required?
Yes, Indians need a work visa for Indians.
— Turkey Work Visa Validity
— Turkey Visa Processing Time
Do I Need A Turkey Work Visa For Indians?
Yes, as an Indian citizen, you need a work visa to legally work in Turkey. Turkey requires individuals from many countries, including India, to obtain a work visa before they can engage in employment activities within the country. The work visa is a legal requirement and ensures that you have the necessary permission to work in Turkey.
Foreign nationals can legally work and stay in Turkey with the Turkey Work Visa, also known as the Turkey Work Permit. It is issued by either the Turkish Consulate in India or the Turkish Ministry of Labor and Social Security in Turkey. 
The work permit usually has a one-year validity with a choice of renewal and allows the person who holds it to work for a certain employer.
What Are The Turkey Work Visa Requirements For Indians?
These are the Turkey work visa requirements for Indian citizens; you need the following relevant documents:

Manually filled visa application form in blue or black pen in capital letters with 1 photograph affixed to it, signed by the applicant.

The original passport should be issued under 10 years with a minimum validity of 1 year for Indian nationals or 2 years for Nepalese nationals beyond the intended duration of stay in Turkish territory and with at least two full blank pages.

Two biometric photos with a white background that were taken within the last 6 months, depicting the full face, including ears and all hair, clearly and completely visible without shadow, in 2.5inch x 2.5inch size.

Employment Agreement from Turkey Company (English + Turkish) The workplace address should be mentioned in the agreement.

An original Police Clearance Certificate (PCC) is a mandatory document

If the Agent is making the application on behalf of the applicant, a letter of attorney from every applicant, in original

Copies of the first and last pages of the passport

Trade Registry Gazette (Ticaret Sicili Gazetesi) of the company in Turkey (Optional)

Invitation letter from the company, from Turkey, specifying the full name and passport number of the applicant (Optional)

Chamber of Commerce Certificate of the Company in Turkey (Optional)

Signature circulars of the company (notarized) in Turkey (Optional)

 Original relieving letter from present company on company letterhead. The letter should clearly describe the employee's details, enclosing profession, designation; period of work; the purpose of appointment in Turkey with authorized signatory, name and designation with company seal and contact numbers. (Optional)

Copies of educational certificates (university, diploma)
How To Get A Turkey Work Visa For Indians?
To apply for a Turkey Work Visa from India, follow these general steps:
Step 1. Find a Job Offer
Find a job offer from a Turkish company that will sponsor your work visa as a starting point. You can achieve this through job-search websites, hiring firms, or direct contact with Turkish businesses.
Step 2. Job Market Determination
The Turkish employer must send a "Job Market Determination" application to Turkey's Turkish Employment Agency (KUR). This procedure tries to show that no Turkish candidates are qualified for the position.
Step 3. Work Permit Application
Your company will start the work visa application on your behalf after the Job Market Determination is authorized. The required documents will be delivered to the Turkish Ministry of Labor and Social Security by them.
Step 4. Gather Required Documents
Your employer will need a few documents from you as the employee in order to process the application. These normally consist of a current passport, a job offer letter or employment contract, academic transcripts, and any documents related to relevant work experience.
Step 5. Application Submission
On your behalf, your employer will submit your whole application to the Turkish Ministry of Labor and Social Security. They will also pay any fees that are necessary.
Step 6. Wait for Approval
The application process may take several weeks to a few months. The Turkish authorities will review the application and make a decision regarding the work permit.
Step 7. Obtain Work Visa
At the Turkish Embassy or Consulate in India, you must submit an application for a work visa as soon as the work permit is issued. Send the necessary documentation, which typically consists of your passport, a completed visa application form, a letter approving your work permit, and any other paperwork the embassy or consulate may need.
Step 8. Attend Visa Interview
In some cases, you may be required to attend a visa interview at the Turkish Embassy or Consulate. Be prepared to answer questions about your job, employer, and intention to work in Turkey.
Step 9. Visa Issuance
If your visa application is approved, your passport will be stamped with the Turkey Work Visa, allowing you to travel to Turkey and begin your employment.
Everything About The Turkey Work Visa For Indians
Here is everything you need to know about the Turkey work visa for Indians.
There are various types of Turkey work permits available for Indians, depending on the type

According to Turkish labor laws, foreign individuals can apply for a temporary work permit to work in a specific job for a maximum duration of one year.  When your work permit is approved, and you have received a job offer from a real or legal person, public institution, or organization, the permit is issued. The work permit is specific to the job and employer.

If a foreign national wants and gets an extension of their work permit, they may do so for up to two years on the first application and up to three years on the following ones as long as they continue to work for the same employer. They must undergo a fresh evaluation procedure if they want to work for a different firm.

Foreigners can apply for an indefinite work visa if they have a long-term residence permit or have been employed legally in Turkey for at least eight years. The foreign person's compliance with the application requirements does not provide them unrestricted rights.

The same privileges as those with a long-term residence permit are available to people with an indefinite work permit. With the exception of certain rules pertaining to social security entitlements, they are entitled to the same rights as Turkish citizens.

Professionals can apply for an independent work permit if they meet the particular requirements specified in other legislation. Education level, professional experience, contributions to science and technology, effects on the national economy and employment, and other criteria established by the Ministry are all taken into consideration when evaluating an applicant for an independent work permit.

You should apply a maximum of 60 days in advance for Turkey work visa applications.

For applicants applying in New Delhi, Chandigarh, Jaipur, Jalandhar, Gurgaon, Kolkata and Kathmandu

The minimum Processing time is 15 working days from the date of submission at the Turkish Embassy.

For Work Permit cases, the minimum processing time is 25 working days.

> If an application is rejected, the applicant cannot reapply for 15 days from the date of refusal.

For applicants applying in Hyderabad

The minimum Processing time is 3 working days from the date of submission at the Turkish Embassy.

For Work Permit cases, the minimum processing time is 25 working days.

If an application is rejected, the applicant cannot reapply for 01 Month from the date of refusal.
All Done!
Obtaining a work visa for Turkey is a significant opportunity for Indian citizens seeking employment in this captivating country. The process may involve obtaining a work permit, gathering necessary documents, and submitting a well-prepared application. Securing a work visa for Turkey may open the way for a fruitful career adventure in this vibrant and dynamic country with the appropriate planning and perseverance.
Government Source
At Atlys, we follow the strictest guidelines for information reliability and accuracy. Since we are aware of how important accurate information is for our readers, we place an emphasis on thorough fact-checking. We gather information from reputable and reputable government sources to ensure the credibility of our content, such as:
Frequently Asked Questions
Holding a work visa in Turkey does not automatically grant eligibility for Turkish citizenship. There are separate requirements and procedures for obtaining Turkish citizenship, which may include residency, language proficiency, and other criteria. Work visas are generally intended for temporary employment rather than citizenship purposes.
Author:
Mable Chidi
Verified Author: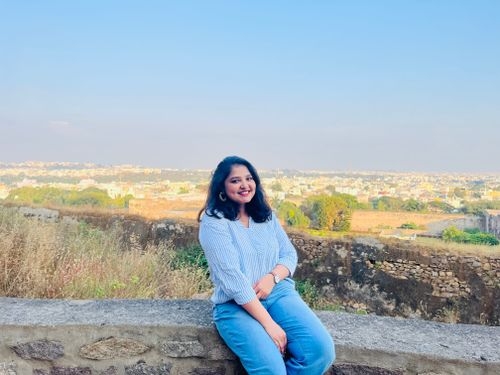 Nikhita Rathod