UK Business Visa from India: Your Complete Guide
Last Updated : 02-Oct-2023
Atlys in the news
The UK is now famous for being a global business hotspot, where people from all over the world come to make the most of entrepreneurship. For Indians, this is a must-go-to-place for business, but to get there, you will first need a UK business visa from India.
Visa Required: UK Business VisaVisa Fee £100, approximately INR 10 260.Visa validity: 6 monthsStay period: 180 days
What Documents Are Needed To Apply For The UK Business Visa?
Getting your UK business visa from India? Make sure to have all the correct documents with the right information when applying. It's a crucial step to ensure a hassle-free process!
To apply for a UK Business Visa, you will need the following documents:
Passport requirements: Original passport valid for at least 6 months after the visa expires.

Travel-related documents: Proof of travel history, including travel itinerary, hotel bookings, and hotel itinerary, to show your travel plans and accommodation arrangements in the UK.

Visa application documents: Completed online visa application form.

Business-related documents: An Invitation letter, a valid bank statement, a cover letter, and proof of Income Tax Returns.

Company ownership: If you own a company or are self-employed, include two letterheads and the business/company registration certificate.
These documents are essential for your UK Business Visa application, as they support your purpose of travel, show your financial stability, and demonstrate your ties to your home country.
What Are The Eligibility Requirements For The UK Business Visa For Indians?
You must have a passport or travel document to enter the UK. It should be valid for the whole of your stay.
You must be able to show that:
You'll leave the UK at the end of your visit

You're able to support yourself and your dependants during your trip (or have funding from someone else to support you)

You're able to pay for your return or onward journey (or have funding from someone else to pay for the journey)

You'll not live in the UK for extended periods through frequent or successive visits or make the UK your main home

You must be 18 years or older

You must be an Indian passport holder

You must be physically healthy (a basic health test might be done on arrival at the UK)

You can provide proof of a business and business activities you will partake in while you're in the UK

You need to have an invitation letter from a good company with which you plan to do business

Proof of strong ties to your home country India (this shows that you will return to India.

Be a genuine traveler (in some cases, you may be required to submit a Police Clearance Certificate to prove this
Finding a job or working in the visited country is not allowed with a business visa.
What Are The UK Business Visa For Indians Financial Requirements And Costs?
You will need to provide a bank statement for yourself and your company or business, which shows that you can financially provide for yourself while in the UK on your business trip.
A visa fee of about INR 9,500 to INR 10,000 will need to be paid once you have submitted your business visa application.
There is also the cost of staying in the UK, covering food, transportation, and living arrangements. Daily costs for these items are about INR 11,600 for one person, with a month in the UK costing about INR 690,000.
How To Apply For The UK Business Visa?
Ready to start your UK business journey? Follow these simple steps to apply for a UK Business Visa and open doors to new opportunities:
Step 1: Complete Your Business Visa Application Form Online:
You will need first to complete your visa application form online. This needs to be done 3 months in advance before you travel to the UK. You can apply through VFS, a reputable visa agency, or your local Indian government or embassy.
Step 2: Submit Your Documents:
After completing your online visa application form, you must submit the required documents. Make sure that you submit all of them with the correct personal information to make your application eligible for acceptance.
Step 3: Schedule and Attend A Visa Appointment:
A visa appointment is another important part of the visa application process. A visa appointment can be made online through VFS, and the appointment will take place at a visa application center near you.
At the appointment, you will need to bring your documents; your biometric information will also be captured, such as your fingerprints, and a photograph of your face.
Step 4: Collect Your UK Business Visa:
Once you have completed the previous three steps and submitted your application, you will need to have some patience and wait for your business visa to the UK from India.
It takes about three weeks for the authorities from the visa application center, or wherever you applied, to be in touch with you about the final decision. However, successful applications can take just a few days.
Remember, you'll have to apply for this visa outside the UK. So, ensure you have the right visa information for your UK visa application before you go. We would want to avoid any unexpected visa hiccups to spoil your adventure!
The Business Visa To UK From India - Everything You Need To Know
Every country and every visa has its own requirements and processes, and the UK Business Visa for Indians is no different.
What Are The Types Of UK Business Visas?
There are different types of UK Business Visas, each with its own purpose and perks, such as:
Start-up visa: For entrepreneurs who want to start a business in the UK.

Standard Visitor visa: Allows holders to engage in general business activities in the UK.

Innovator visa: Designed for experienced entrepreneurs with innovative business ideas.

Representative of an Overseas visa: For employees of an overseas company setting up a UK branch or subsidiary.

Investor visa: Requires a significant investment in the UK.

Graduate Entrepreneur visa: Allows recent graduates with a business idea to stay and develop their business in the UK.

Exceptional Talent visa: For individuals with exceptional skills or talent in their field.
For this blog, we'll focus on the Standard Visitor Visa. It's the most commonly applied for UK Business visa, and it grants holders the ability to engage in general business activities within the country.
What Is The UK Business Visa From India Cost?
The cost of the UK Business Visa from India is £100, approximately INR 10 260.
What Is The Uk Business Visa Processing Time?
After submitting your application, proving your identity, and providing the required documents, you can generally expect a decision regarding your visa status to be made within three weeks.
Certain issues can cause your application to be processed for longer, such as:
Personal circumstances (a criminal record or debt).

Not yet attending a visa appointment.

Your documents still need to be verified.
What Is The UK Business Visa Validity For Indians?
The UK business visa validity for Indians is six months, and you it allows yu stay for the maximum of 6 months.
Can I Extend The UK Business Visa For Indians?
You may be able to extend your stay if you have permission to be in the UK for less than 6 months. You can extend your stay up to a total of 6 months.
You can only apply to stay in the UK for longer than 6 months if you're:
A patient receiving medical treatment

An academic and you still meet the eligibility requirements

A graduate retaking the Professional and Linguistic Assessment Board (PLAB) test or doing a clinical attachment
What Activities Can I Do With A Business Visa In The UK?
While you are in the UK on a business visa, you can host and partake in business-related activities since that will be the intent of your visit. These activities include:
Business purposes such as meetings, interviews, and conferences

Discussing deals or contracts, as well as signing them

Visiting work sites for any necessary inspection

Having non-profitable business events

Having trade fairs but with no selling of products or services

Collecting information about international employment
However, you may not seek employment, provide goods or services, work for any organization, directly sell products to the public, or partake in an internship while in the UK on a business visa.
All Done
For Indian nationals considering a business visa to the UK, it's essential to understand which activities are allowed.
Government sources
The information about obtaining a business visa for entry to the UK as an Indian national was all gathered from trusted government pages.
The information in this blog was fact-checked with AI assistance.
Frequently Asked Questions
Having a criminal record does not automatically make you ineligible for a UK Business Visa. However, it may affect the outcome of your application, and it is essential to provide full and accurate information about your criminal history.
Author: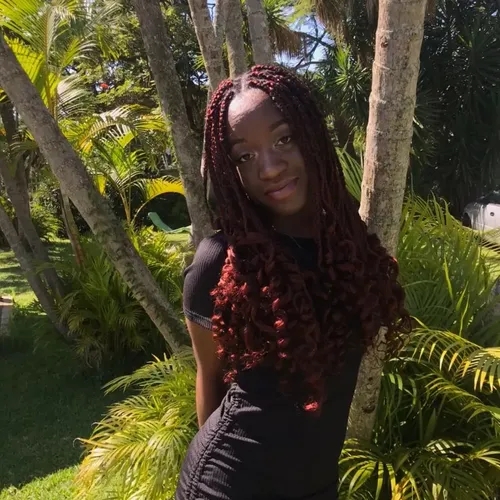 Vida Owusu
Verified Author:
Mable Chidi