Your Ultimate Guide To US Tourist Visa For Indians 2023
Last Updated : 04-Sept-2023
Atlys in the news
Millions of international travelers visit the United States of America every year for various reasons, including Indian citizens. But as many Indians know, the visa application process is not the easiest, nor is it simple.
There are many nuances to applying for a Tourist Visa USA from India, and in this blog, I will simplify the entire visa application process for you.
Are Indians Eligible For This Visa?: Yes. Indian citizens need a visa.

US tourist visa validity: Up to 10 years

.Stay Period: Up to 180 days.

US tourist visa fees: USD 185 or approx. INR 15 304

.US processing time: 3 -10 working days.

Application Process: Atlys.
Do Indians Need A US Tourist Visa?
Yes. An Indian passport holder that wishes to visit a friend or family or travel to the US for tourism purposes must apply for a US tourist visa from India. Most foreign nationals that wish to visit the US must apply for a relevant visa, including Indian citizens.
There are several steps to getting your visa application approved for the US. And some of the steps include getting the correct documents, scheduling the interview, and the interview process, to name a few.
And yet, after going through all the steps, it does not guarantee you the US tourist visa for Indians.
Is There A US Visa On Arrival For Indians?
No. Indian citizens do not have the option of obtaining a tourist visa on arrival in the United States.
Eligibility and Requirements For The US Tourist Visa For Indians
These sections cover everything you need to know about the US tourist visa requirements.
Eligibility Criteria For A US Tourist Visa For Indians
Once you understand the difference between the US visitor visas available, it should be easy to decipher which category you must apply for. Though anyone that wishes to visit the US can apply for a US tourist visa in India, you must understand the eligibility criteria:
You have a valid reason or a purpose for a visit to the US

You only wish to stay in the US temporarily for a specific or limited period of time

You have sufficient funds

You must have all the required documents for the US tourist visa for Indians

If you do not have the correct documentation, you will not get the visa

You cannot provide fake or forged documents for US tourist visas for Indians

You can only participate in activities allowed under the visa you wish to apply for

You must have strong ties to your home country, i.e., India

You must have the intention of coming back to the country
Documents Required For US Tourist Visa For Indians
You would need to compile a file of the US tourist visa requirements that you would need for your online visa form and the US visa interview. The document that you MUST have for your US tourist visa application are:
A valid passport for at least 6 months after you have left the US and carry your old passport

Digital copies of your passport-size photographs that meet the photo requirements

One 2 x 2-inch photograph (taken within the last six months)

Printout of PAN card or Aadhar card if applicable

Proof of sufficient funds such as bank statements with at least USD 266 for each day of your planned stay

Proof of confirmation of your interview appointment

Proof of visa application fees

Social media platforms, along with their respective usernames, as well as phone number, email, and a five-year social media history.
These documents would also help establish that you only wish to visit the US temporarily and will return to your home country. Some of the supporting documents that you can add to your file to carry to the interview are:
Your travel itinerary such as proof of accommodation, flight tickets, etc.

If you are visiting for medical purposes, you would need proof of medical condition or a letter of diagnosis from an approved doctor

For medical purposes, you can also provide proof that you have appointments and arrangements for your treatment

If your medical procedure is not paid, then you need proof of funds for your entire medical treatment and recovery.

Proof of the event you're visiting, such as tickets paid in full

If you wish to visit the graduation, a letter from the school or university

If you have visited the US before, you can provide documentation on your prior travel or the visa copies

You can provide proof that you have a strong connection to your home country and intention of returning, such as a job contract, lease, or property deed

A letter that states your purpose of visit can be helpful

Proof that you have never been convicted of any crime in the form of a criminal record

Proof of employment such as your pay slips

Proof of education for students such as report cards or proof of registration
US Tourist Visa Photo Requirements
Color photograph printed on high-quality photo paper.

Dimensions: 2 x 2 inches (51 x 51 mm).

Face size: 1 to 1 3/8 inches (25 to 35 mm) from chin to top of head.

Plain white or off-white background.

Neutral facial expression with both eyes open and looking at the camera.

No headgear, unless for religious purposes.

No glasses or items obstructing facial features.

No dark or tinted glasses.

No headphones or wireless devices.
How To Apply For US Visa In India?
Applying for a US visa is lengthy, and the entire process can take months. There are several steps that you must follow before you can get your tourist visa for USA from India. Some of the steps are as follows:
Step 1: Choose The US Visa Type
The first step toward getting a US tourist visa for Indians is determining the purpose of the visit. If you are visiting the US for short-term or temporary tourism or business purposes, you must apply for a B1/B2 visa.
However, there are several other non-immigrant visa types available that you can apply for. Different visa types would require relevant documents, and you must also check your eligibility.
You must gather all the necessary documents once you know which visa type you need.
Step 2: Apply For The US Visa Online

Gather your travel documents and create a file with all the necessary documents for your application and interview.

Provide accurate and correct information in the DS-160 form, including:

Travel details (accommodation, contact person/organization in the US)

Companion details (if applicable)

Previous US travel details (if applicable)

Address and contact information

Work or educational details

Security and background information

Review the completed application form and ensure the information is correct. You can also print a copy for your records.

Sign and submit the DS-160 form.

Save and print the Confirmation of Submission for your visa application file.

After submitting your DS-160 form, you will find your Confirmation of Submission, which you must save and print to add to your visa application file.
Additionally, once you have submitted the online DS-160 form, you will not be able to edit or modify it. Here is a guide that will assist you in filling out the online non-immigrant application form (DS-160).
Step 3: Pay The US Tourist Visa Fees
Indian citizens can pay for their US tourist visa fees with:
Demand Draft to the US Embassy/Consulate

Credit card or Debit card

Cash in Indian Rupees or Dollars at DRUK Bank, AXIS Bank, or Citibank

National Electronic Funds Transfer (NEFT)
You must also keep the proof of payment in your file when you go for your visa interview. The US tourist visa fees are non-refundable.
Step 4: Schedule The US Visa Interview For Indian Citizens
To schedule a US tourist visa appointment India, follow these steps:
Create an account on the US's online visa application service by visiting CGI Federal portal.

Schedule an appointment at the Visa Application Center (VAC).

Schedule a separate appointment with the US Embassy or Consulate. Note that the Embassy/Consulate appointment should be scheduled at least one day after the VAC appointment.
To make the appointment, you will need details such as your:
Visa fee deposit reference number

The barcode number on the DS-160 confirmation page

You will also need to provide information on the visa type, personal data, dependents, document delivery location, and visa payment, and then you can schedule your appointment.
The VAC is appointed by the US government to collect biometric data, photos, and fingerprints of the US visa applicants before submission to the consular section. Whereas you will go for your visa interview at the US embassy/consulate.
Step 5: Attend The US Visa Interview
Finding an interview date in India can be difficult due to the high volume of visa applications. However, you should not get discouraged and find the US visa interview slots nearest to you.
As I mentioned earlier, you might have to go for two visa interviews, one at the VAC and the other at the US consular. For the first interview at the VAC, you will provide your biometrics, fingerprints, and photographs.
And up until this point, you must gather all the required documents that you will need for the visa interview with the US government officials. At the interview, the US official will ask you questions regarding your trip, and you can provide them with relevant documents and information.
The main goal of the non-immigrant visa interview is to determine that the visa applicant does not wish to take permanent residence in the USA. And the applicant has strong ties to their home country and will return after their trip.
After your successful interview, you will submit your passport and documents to get your US tourist visa from India.
Step 6: Track Your US Visa Application
You can travel your US visa application online on the online portal. Alternatively, you can also email or call to track your visa application at:
Phone Number: +91 120 4844644 or +91 22 62011000
However, before you enquire about your visa application status via email or phone, remember that the visa processing time could take anywhere from a few weeks to a few months. Therefore, it is advised that you wait at least days from the date of interview or submission of supplemental documents before you make an enquire.
Step 7: US Visa Approval
Once your US visa is approved and ready for pick, you will be notified via the email address or the phone number you provided. You must pick up your passport within 14 working days of receiving the notification.
The passports that are not collected will be returned back to the embassy or consulate. Alternatively, you could pay INR 650 to deliver your passport via courier.
Get A Visa In Minutes
7 out of 10 people need a visa when they travel. Though visas have become a mandatory aspect of travel for billions of people, the visa application process is widely disliked by travelers.
However, it doesn't have to be that difficult.
Atlys is a visa company that assists in helping Indian passport holders apply for a visa effortlessly. How does it work?
​​It's really quite simple all you have to do is:
First, download the Atlys app from the app store

Next scan your travel documents.

Lastly, submit your application.
Review about Atlys:
Brian: I was done with my second application in 10 seconds. This app will change your life if you are a traveler.

Richard: Fantastic Service. Will never think twice about how to apply for a visa.
We are working very hard to make the US tourist visa for Indians available on the Atlys app. In the meantime make sure to sign up for the Earlybird waitlist on the app.
Overview Of The US Tourist Visa From India
This section covers all the details you would want to know about the US tourist visa for Indians.
What Is The US Tourist Visa Validity For Indians?
Visa applicants can be granted a US tourist visa validity of up to 10 years.
However, there is no guarantee that all applicants will receive the same visa validity. You can check your visa validity on the visa sticker on your passport.
The US official in India would decide the length of your visa. Additionally, the immigration officer or border control officer at the US port of entry can determine whether you can stay the entire visa period in the country.
What Is The Duration Of Stay?
It can be a single entry or a multiple entry visa, allowing the holder to stay in the US for up to 180 days.
What Is The US Tourist Visa Fees?
The application fee for Indian citizens applying for their US tourist visa is USD 160 or INR 12800.
The application fee for visitor and certain other non-immigrant visa categories will increase from $160 to $185, effective May 30, 2023.
What Is The US Visa Processing Time?
Assuming a smooth process, the embassy will typically have a US tourist visa processing time from India of 3 to 5 days. Followed by approximately 10 days for you to receive it.
What Is Not Allowed On US Tourist Visa For Indians?
Once everything is done, and you have made your way into the US, there are some things you must not do with your tourist visa USA. Things you are not legally allowed to do in the US are:
Work-related to press, radio, or any other information media

Arriving as a crew member of an aircraft or ship

Visitor visas are also not issued for birth tourism
What Are The Types Of US Visitors Visa For Indians?
Indian citizens that wish to visit the US for tourism, travel, or business purposes must apply for a non-immigrant visa or a visit visa. This visitor visa USA from India must relate to the specific purpose of their visit. There are several types of immigrant and non-immigrant US visas available for Indian citizens.
Category B1 Visa
If you wish to temporarily visit the USA for business, you can apply for a B1 visa. However, there are certain things you must remember about the visa, such as what activities are allowed with the B1 visa.
Activities that you can partake in the US with a B1 visa are:
You can consult with business partners or associates

You can attend business meetings, conventions, endeavors, or conferences

OR attend scientific, educational, or professional conventions or conferences

If you need to settle an estate

If you need to negotiate a business contract

If you have a domestic employee that would accompany you, then they can also apply for this visa type
Category B2 Visa
Similar to the B1 visa, you can apply for a category B2 visa that meets the specific purpose of your travel. For example, the B2 (US visitor visa from India) is primarily for tourism purposes such as:
Travel or vacation in the US for tourism

If you wish to visit friends and relatives in the USA

If you wish to visit the USA for medical treatments or procedures

If you wish to visit or participate in social events hosted by fraternal, social, or service organizations

If you wish to attend or participate in unpaid musicals, sports, or similar events or contests

To attend a recreational course of study that does not offer credit or a degree
Additionally, Indian citizens can also visit the US for a combination of B1 and B2 Visa purposes, for example, business meetings and tourism.
Other US Non-immigrant Visas
Other than the US tourist visa for Indians, there are several other types of non-immigrant visas (NIV) available for US travels, such as:
Work visa types: H, L, O, P, Q

Exchange visitor visa type J

Transit/ship crew visas types: C, D

Religious worker visa type R

Domestic employee visa type B-1

Journalist and media type I

The NIV processing fee is between USD 160 - USD 265
Understand that for the sake of this blog, we will primarily focus on the Tourist Visa USA from India or B2 Visa.
Can Indians Extend Their US Tourist Visa
Yes, Indian citizens are granted a US tourist visa for a stay of 1-6 months. However, you can request a visa extension for specific reasons you wish to extend your stay in the US. You must require the extension at least 45 days before the expiration of your visa.
To apply for an extension, you must meet the eligibility criteria and provide the necessary documents. Some of those documents are Form I-539, Form I-94, your valid passport, etc.
For more information on the tourist visa USA extensions, visit the US Citizenship and Immigration Services website.
What Happens When I Land In The Us?
Once you land at one of the ports of entry in the US, you will need to have all the required documents with you. Then, you will start in the immigration queue, where a border control officer or immigration officer will ask for your passport.
They might ask you additional questions about your trip, like where you will stay or who you will meet. Of course, you must answer honestly and truthfully to all the questions and provide documents to support your claim.
Once the officer is satisfied, they will stamp the passport with an entry permit and allow you to enter the country. If the officer is unsatisfied, they have the right to deny you entry or the right to admission into the US. Also, remember that the tourist visa to USA for Indian citizens does not guarantee or give you the right to admission into the US.
Learn more about US immigration on CBP website.
All Done!
And that is all, folks. I hope this extensive tourist visa to USA for Indian citizens guide will help you through your application process. I wish you the best of luck with your US visa application.
Happy Traveling!
Government Sources
The information in this blog was gathered and fact-checked using official websites such as:
This blog was fact-checked and written with the help of AI.
Frequently Asked Questions
Yes, the US tourist visa is open for Indians, subject to the visa policies and regulations set by the United States government.
Author: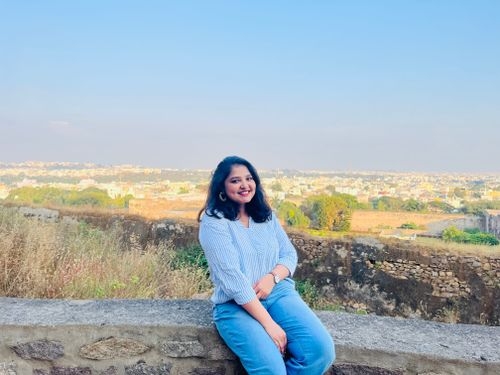 Nikhita Rathod
Verified Author: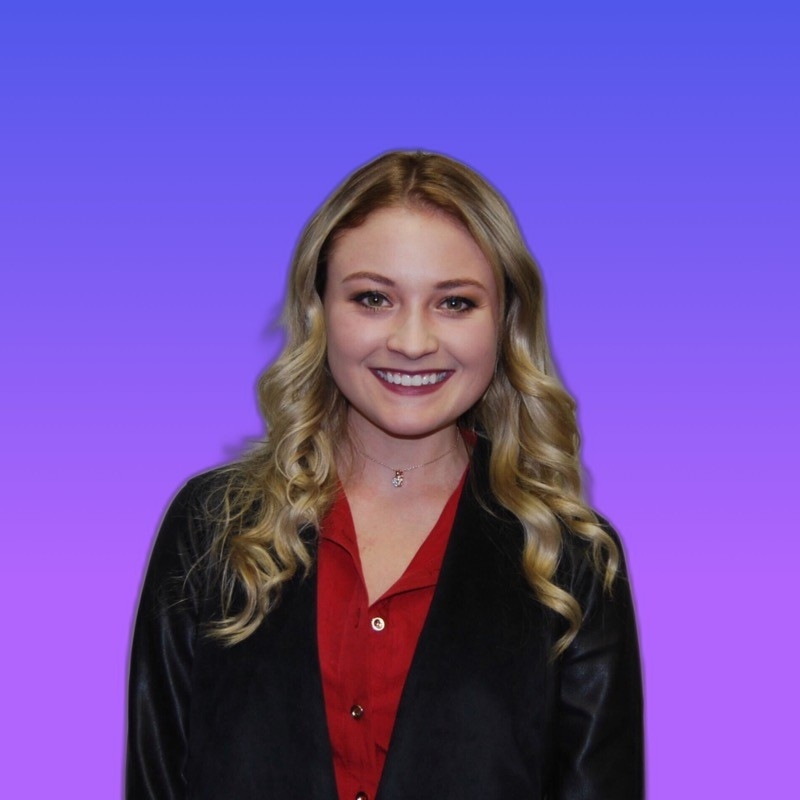 Shannon Reeler