Uzbekistan Visa Check: Verify Your Visa Status Online
Last Updated : 04-Sept-2023
Atlys in the news
30 seconds summary
Need to check your Uzbekistan visa status? Just visit the official evisa portal.
Enter your unique application code received by email.

Discover if your visa is approved, pending, or rejected.

You can apply for the Uzbekistan tourist visa on Atlys.
It's a quick process to stay informed about your travel plans. Providing accurate info ensures a smooth journey.
When you want to go to Uzbekistan, you must ensure you have a visa. This helps you avoid any problems when you're travelling there. To make things smooth, it's smart to check your Uzbekistan visa status often, especially if you applied for the visa online.
If you applied for your visa using the internet, you can easily see your Uzbekistan visa status online. 
I'll explain this in more detail in the next part.
How To Check My Uzbekistan Visa Status Online?

You can apply for a Uzbekistan tourist visa using Atlys. To see your visa status, do this:

2

Go to the 'My Documents' section.

3

Your visa status will be right there.

Receive real-time updates on the status of your visa application with Atlys, our convenient mobile app. With Atlys, you can easily track your application progress and stay informed every step of the way.

1

Go to the official electronic visa portal of the Republic of Uzbekistan

2

Click on Application Status.

3

Enter the application code received by e-mail. This code is sent to you via email after you submit your visa application.

4

There might be a verification step to prove you're a human, not a robot. Enter the text from the image or solve the captcha.

5

Click on the "Check Status" button.

6

The system will display your visa application status. It could be "Pending," "Approved," "Rejected," or another relevant status.
What Is Uzbekistan Visa Status?
Uzbekistan Visa Status refers to your visa application's current state or condition for entry into Uzbekistan. 
When you apply for a visa to visit or stay in Uzbekistan, the government authorities review your application and documentation. The visa status indicates whether your application is still being processed, approved, or rejected.
1. Pending: Your visa application is still under review by the Uzbekistan immigration authorities. No decision has been made yet.
2. Approved: Your visa application has been processed and approved. This means you have been granted permission to enter Uzbekistan for the purpose and duration specified in your visa application.
3. Rejected: Unfortunately, your visa application has been declined. The reasons for rejection could vary, such as incomplete documentation, discrepancies in information, or not meeting the eligibility criteria.
4. Issued: This status indicates that the Uzbekistan embassy or consulate has processed and issued your visa. You can proceed with collecting your visa and making travel plans.
5. Expired: If your visa has passed its validity period and you have not entered Uzbekistan, its status will be "expired." You must reapply for a new visa if you intend to visit.
Checking your Uzbekistan visa status is important to understand whether you can proceed with your travel plans or if you need to take any additional actions. 
Knowing your Uzbekistan visa status is important because it tells you whether your visa application has been approved, rejected, or is still in process. This information helps you plan your travel accordingly. If your visa is approved, you can prepare for your trip confidently. If it's pending, you'll know to wait. If it's rejected, you'll need to consider alternatives.

If your Uzbekistan visa application is rejected, you won't be able to enter Uzbekistan with that visa. The reasons for rejection could include incomplete documentation, errors in your application, or not meeting eligibility requirements. In such a case, you might need to reapply with corrected information, consider adjusting your travel plans, or explore other travel options.
Everything About The Uzbekistan Visa for Indians
Yes, Indian citizens can obtain an e-visa for Uzbekistan. Uzbekistan offers an electronic visa (e-visa) system that allows eligible travellers, including Indians, to apply for a visa online.

Uzbekistan provides Indian citizens different visa options, each for different travel purposes. Here are the main types of visas available for Indian citizens:

1. Tourist Visa: For those travelling to Uzbekistan for leisure, exploration, and sightseeing. This visa is well-suited for vacationers and adventurers.

2. Business Visa: Designed for individuals engaging in business activities such as attending meetings, conferences, trade events, or exploring business opportunities.

3. Transit Visa: Intended for travellers passing through Uzbekistan to a different destination. It's typically for short stays.

4. Student Visa: For Indian students seeking to study in Uzbekistan. This visa allows you to pursue educational programs and courses in the country.

5. Work Visa: If you plan to work in Uzbekistan, you would require a work visa. It's for those engaged in employment within the country.

Choosing the right visa depends on why you're going to Uzbekistan. Each visa type has requirements, like who can get it and what documents you need. Make sure to think about why you're going there and pick the visa that fits.
Some Troubleshooting Tips
Here are some troubleshooting tips to help you if you face issues while checking your visa status:
Check Your Information: Make sure you're entering accurate and correct information. Double-check your passport number, application code, or other details you must input.

Captcha or Image Verification: If you're having trouble with the captcha or image verification step, carefully enter the characters. If you can't read the characters, there's usually an option to refresh the image or request a new one.

Browser Compatibility: Some websites work better on certain browsers. If you're experiencing issues, try using a different web browser to access the visa status portal.

Clear Browser Cache: If the website isn't loading or displaying information correctly, try clearing your browser's cache and cookies. Sometimes, stored data can cause issues.

Try Later: If the website is experiencing heavy traffic or technical difficulties, it might not work properly. In such cases, it's best to wait for some time and try checking your visa status later.


And that's all!
Ensuring you know your Uzbekistan visa status is important for a smooth trip. You can easily check your visa status online by following the steps. We suggest you do this regularly to ensure your travel plans go smoothly without hiccups.



Government sources



At Atlys, we make sure to gather information from reliable sources. This means you can trust that the details you get from us are accurate and up-to-date. Your travel plans are in good hands!
Frequently Asked Questions
You will need your passport number and your visa application number. Additional information like your date of birth and the date of application might also be required.
Author:
Mable Chidi
Verified Author: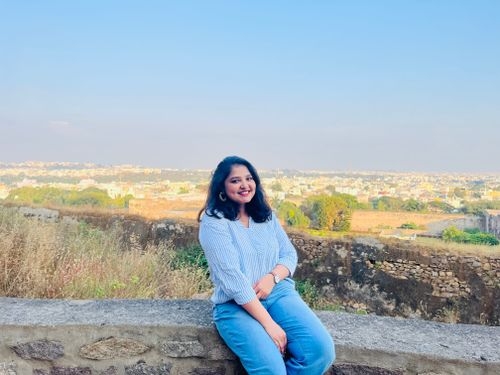 Nikhita Rathod