Uzbekistan Visa Processing Time For Indians in 2023
Last Updated : 04-Sept-2023
Atlys in the news
30-Second Summary
The Uzbekistan visa processing time for Indians varies depending on the type of visa. Here are some processing times based on visa:
Uzbekistan Tourist visa: 6 days

Uzbekistan Business visa: 6 days

Uzbekistan Work visa: 6 days

Uzbekistan Student visa: 6 days

Uzbekistan Transit Visa: 0 days
Source: Embassy of the Republic of Uzbekistan
*Please note that visa times can change without warning due to different reasons like current visa applications and new rules.
Uzbekistan Types and Factors Affecting Processing Time
Step-by-Step Visa Application Timeline
Remember that the time needed to process visas for Uzbekistan from India can vary depending on the specific type of visa you're applying for. 
Additionally, once you arrive in Uzbekistan, there might be some extra steps to complete, such as getting special permission, providing extra documents, or undergoing a medical examination if it's required. 
However, here's a general overview of how long things typically take at each stage:
Making sure you have all your documents in order can help avoid situations where immigration officers might need more information or papers from you.

Different types of visas and where you apply can affect how long it takes for your visa to be processed. But if you give all the right documents in an organised way, your application is more likely to go smoothly and match the regular processing times. 

If your documents are missing or not well-organized, it might slow down the process and make the visa take longer to get approved.

Before you begin applying for your visa, it's really important to research and ensure you understand what you need to get the visa. This involves picking the right visa category, knowing which extra papers you need to give, and meeting any special conditions they might have.

To prevent your application from taking longer, it's really important to get all the necessary papers and put them in order before applying.

Usually, this means having a valid passport, filling out all the application forms, having the right-sized photos, showing your travel plans or where you'll stay, providing financial proof, giving work letters if needed, and any other documents that your visa you want.

It's important that your papers are correct, recent, and meet the rules they have. If you're well-prepared, it will help your visa application go smoother and quicker.

​​How long it takes to pay for the Uzbekistan visa at the embassy can change. It depends on things like how the embassy works, how many people are waiting, and how fast their payment system is.

Usually, paying for a visa at the embassy takes from a few minutes to about half an hour. This includes the time you wait and the time you spend paying.

To make it easy and quick, it's a good idea to bring the right way to pay with you, like cash or a credit/debit card. And it's smart to find out how exactly you should pay and what they accept at the Uzbekistani embassy you're going to.

The time needed to process a visa for Uzbekistan can change depending on the kind of visa you're applying for, how correct your application is, and how much work the Uzbekistani immigration officials have.

If your visa application isn't complete or has mistakes, it might slow things down. When there are a lot of applications to handle, it might take longer to process them.

To make sure things go smoothly and quickly, it's really important to go through the visa requirements carefully, double-check your application form and all the papers you're giving, and send in your application with plenty of time ahead.

This way, you can lower the chances of any hold-ups and have a smoother experience when they process your visa.

When applying for a Uzbekistan visa as an Indian citizen, it's important to stay informed about your application's progress and know what to do if it's approved or not.

The online visa will be emailed to you, on the email address you provided when you were applying. To check if your Uzbekistan visa for Indians is ready, you can conveniently see the status of your application on the online system offered by the Uzbekistani immigration authorities.

Use your application reference number or other details to see how your application progresses.

Remember, some visa applications might need you to go to Uzbekistan for the final steps, which could mean there are extra things to do in the application process.
Check Uzbekistan Visa Status From India
If you have used the eVisa portal to apply, here's a step-by-step guide on how to check your application status for your Uzbekistan visa:
1

Visit the Official Website: Start by going to the official electronic visa portal of the Republic of Uzbekistan. You can access this website using your internet browser.

2

Go to Application Status: Look for the "Application Status" section on the website. This section is usually designed to provide updates on the progress of your visa application.

3

Use Your Application Code: Retrieve the application code sent to you via email after submitting your visa application. This code is unique to your application and tracks its status.

4

Complete Verification Steps: You'll need to complete a verification step, like typing text from an image or solving a captcha. This step helps prevent automated bots from accessing the information.

5

Check Status: After completing the verification, click on the "Check Status" button. This will initiate the system to look up the status of your visa application.

6

View Your Status: The website will display the current status of your visa application. This status could be "Pending" if your application is still being reviewed, "Approved" if your visa is ready, "Rejected" if there were issues with your application, or another relevant status based on the progress of your application.
By following these steps, you can easily keep track of your Uzbekistan visa application's progress and know whether it's in the process of approval, has been approved, or if any issues need your attention. It's a convenient way to stay updated on the status of your visa application without the need to contact the embassy directly.
Government Sources
At Atlys, we collect our information from official government sources, guaranteeing that you get accurate and reliable information. All the details have been sourced from credible places like:
This post is also written and fact-checked with AI assistance.
Frequently Asked Questions
It's advisable to wait for visa approval before making any significant changes to your travel plans.
Author:
Mable Chidi
Verified Author: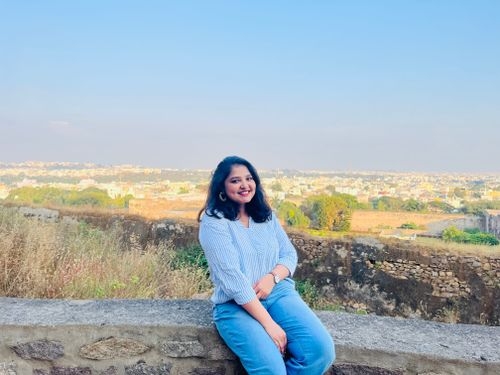 Nikhita Rathod