Uzbekistan Work Visa for Indians: Process & Requirements
Last Updated : 04-Sept-2023
Atlys in the news
30-second summary:
Indian nationals interested in working in Uzbekistan must apply for a work visa allowing them to visit for work purposes.
You can complete the application at the embassy.

Uzbekistan work requires you to submit your passport offline.

Once your visa is approved, you will get a visa stamp on your passport 

The Uzbekistan work visa requires a copy of your passport, one photograph, and more.
*Atlys does not provide this visa.
Important Information
Uzbekistan
— Is a Visa Required?
Yes, Indians need a work visa for Indians.
— Uzbekistan Work Visa Validity
The work visa is valid for up to 1 year.
— Uzbekistan Work Visa Cost
The work visa is $175 for a single entry.
Are you an Indian interested in working in Uzbekistan? Here is what you need to know:
Do Indians Need A Uzbekistan Work Visa?
Yes, Indian citizens who intend to work in Uzbekistan must obtain a work visa, also known as an Employment (E) visa.
This visa is required for foreign nationals who plan to work directly for a local business in Uzbekistan and hold a valid work permit.
Requirements For The Uzbekistan Work Visa For Indians
To obtain a License or a Permit, the following documents must be submitted by the employer. These documents include:

For the employer:

Preliminary employment contract.

A certificate confirming the absence of HIV/AIDS infection.

You must provide this document when you apply for your work visa.

Additionally, the License for Hiring Foreign Employees is important for companies, foreign-invested businesses, and residents of Uzbekistan hiring household workers. 

This license is available through the Agency for Foreign Labor Migration in Tashkent, the Ministry of Labor in the Republic of Karakalpakstan, or Regional Labor Departments in other areas.

You'll need the following documents when you apply for the Uzbekistan work visa for Indians:

Copies of the organisation's documents (such as licenses and certificates).

The authorised representative is issued a copy of the organisation's power of attorney.

Copies of air tickets or reservations.

Copies of the organisation's documents (such as Licence for Hiring Foreign Employees): Certificate of work permission for the invited individual, issued by the Agency for External Labor Migration under the Ministry of Employment and Labor Relations of the Republic of Uzbekistan.
How To Get An Uzbekistan Work Visa From India?
Applying for a Uzbekistan Work Visa at the embassy, you can take the following steps: 
2

Travel Information: Ensure you complete the visa application form correctly. Have your travel details ready, including travel dates, how many times you'll enter Uzbekistan, how long you plan to stay, and where you want your visa.

3

Fill in Personal Details: Give accurate information about yourself, like your full name as in your passport, passport info (number, when it expires, etc.), contact info (address, phone, email), where you work, why you're going to Uzbekistan, and info about the person inviting you there.

4

Submit the application: You must take the completed visa application with the required documents and submit it at the embassy. 

5

Visa Approval: Once the authorities in India approve the visa application, you will receive your work visa.

6

Entering Uzbekistan: You have a 30-day window to enter Uzbekistan using the approved work visa. Keep in mind that this visa allows for a single entry.

7

Register Your Address: Upon arrival in Uzbekistan, you must register your residential address at the local police station. This step is important for all visitors to the country.

8

Start Working: After completing the address registration and securing the work visa, you can officially begin employment in Uzbekistan.
By following these steps, Indians interested in working in Uzbekistan can understand the process of obtaining a work visa and starting their employment journey.
Everything You Need To Know About Uzbekistan Work Visa For Indians
Here is what you need to know about the Uzbekistan work visa for Indians
Uzbekistan work visa for Indians processing time is 6 days. However, this timeline can be extended due to various stages, such as security checks, travel details verification, and confirming the purpose of your visit.

The specific fees for an Indians work visa to Uzbekistan can vary based on factors like the visa type:

Single Entry Visa (up to 1 year): $160 + actual charge of $15

Multiple Entry Visa (up to 1 year): $250 + actual charge of $15

Please note that visa fees are subject to change without prior notice. Hence, follow up on the latest work visa fees at the embassy.
Tips For Indians With Work Visa When They Arrive In Uzbekistan


Here are some tips that will help you get organised when travelling to Uzbekistan on a work visa:
Document Organization: Keep your important documents, such as your work visa, passport, employment contract, and invitation letter, well-organized and easily accessible.

Local Contact Information: Have the contact information of your employer, colleagues, or any local contacts handy in case you need assistance.

Address Registration: Promptly register your address at the local police station as required. This is a mandatory step for all visitors to Uzbekistan.

Language Basics: Learn a few basic phrases in Uzbek or Russian to help with communication, especially if you're travelling to areas where English might not be widely spoken.

Cultural Awareness: Familiarize yourself with Uzbek customs and cultural norms to show respect and integrate better into the local community.

And that's it!
In summary, getting a work visa for Indians in Uzbekistan offers a clear way to work there. By following the application steps and providing the required documents accurately, Indians can successfully apply for a work visa.



Government Sources
This blog was written with AI assistance to ensure it's detailed and accurate. At Atlys, we are dedicated to providing trusted information, and our guidance is sourced from reliable government sources to help you with trusted information such as:


Frequently Asked Questions
A work visa is not a pathway to permanent residency; there are separate processes.
Author:
Mable Chidi
Verified Author: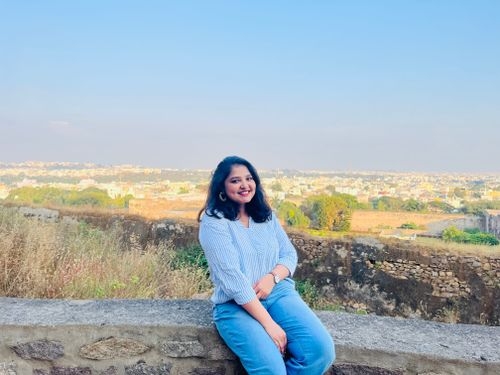 Nikhita Rathod