Vietnam eVisa Issues And Solutions 2023
Last Updated : 04-Sept-2023
Atlys in the news
30-Second Summary
When applying for a Vietnam eVisa as an Indian citizen, there are several issues you might encounter, such as:
Payment problems, like failed transactions or multiple charges.

Technical issues, like blank or grey screens and error messages.

Or difficulties in viewing or downloading their approved visas or uploading visa photos.
To address these problems, you can use platforms like Atlys for a smoother application process, check your payment method, or try different browers. For more information and tips that can help ensure a successful Vietnam eVisa application, please check out the blog.
What Are Some Issues When Applying For Vietnam eVisa For Indians?
To be honest with you, there are quite a few Vietnam e visa problems that you might encounter when applying for your eVisa.
Vietnam e Visa Payment Problems
When you try to pay online, your Vietnam visa payment fails or charges you the visa fees. Still, your application will state 'Unpaid Application' or something similar.
Or you might try to pay, and the browser would go to a blank page, and you can do nothing about it. Or you will be charged multiple times for the visa.
Experiencing a Vietnam e Visa payment problem is actually one of the most common issues travelers face.
Blank Or Gray Screen
When you try to review your Vietnam e visa application, there will be nothing and will show you a blank or grey screen.
Error Message
People receive this error message 'Order is paid successfully/paid failed or in processing. According to the new regulation of the payment gateway, if your payment failed or you canceled the payment, please create a new evisa application. Sorry for the temporary inconvenience'.
Unable To See Or Download Visa
At times you cannot see your approved visa or cannot download the visa at all. This can be very frustrating if you need to fly within a few days or need your visa urgently.
Cannot Upload The Visa Photo
Many say that they cannot upload the visa photo, or when they do upload it, they cannot see their uploaded image. Instead, it would show them the default image that the eVisa portal has set as an example.
All these Vietnam e visa problems could mean that you can potentially make a mistake when applying for your Vietnam e visa, and you'll experience a Vietnam e visa delay or worse, a rejection.
If you go to Tripadvisor, you will find these and many other Vietnam visa problems.
How Can I Solve The Issues For Vietnam eVisa For Indians?
In many of the issues I mentioned above, the immigration service is either slow, of little or no help at all.
So we have to be creative and smart about how we can get rid of or solve these problems. And I have come up with some solutions that can help you out!
Use Atlys
If you have issues such as the Vietnam eVisa portal not working on your browser or you cannot pay for your visa. In that case, your best and safest bet is to use Atlys!
Why Atlys makes the process easier:
You will not have to sit and talk to your bank for hours trying to sort out the payment issues.

The payment issues such as double charging will not happen with Atlys.

Atlys offers a wide range of payment options, including credit cards such as Visa, Mastercard, and American Express, debit cards, mobile wallets, and dozens of other payment cards accepted worldwide.
​​It's really quite simple to apply through Atlys; all you have to do is:
First, download the Atlys app from the app store

Next, scan your travel documents.

Lastly, submit your application.
Check Your Payment Method
The first step in resolving payment issues is to ensure that your chosen payment method is accepted by the Vietnam e-Visa system. Most commonly, credit cards and online payment platforms like PayPal are accepted. If your payment method is not supported, consider using an alternative option that is accepted by the system.
Try Using A Different Bank
In many cases, if you are using a small Indian bank account to pay for your eVisa fees online, it might not work.
In that case, try using a bigger bank or even an International bank card to pay on the eVisa portal. You can even try to use someone else's bank card to see if it would.
Call Your Bank
The next option is to check directly with your bank.
This is helpful if you have already paid your visa fees and the visa application shows that your visa fees are pending.
Call your bank and check if your visa payments have been deducted from your account or if it's still pending. You can tell them to reverse the payment and refund you if the visa fees have been deducted.
Contact The Vietnam e-Visa Support Team
If all else fails, it's advisable to reach out to the Vietnam e-Visa support team directly. They are well-equipped to provide specific guidance and assistance in resolving payment issues. Visit the official website of the Vietnam e-Visa system to find the contact information for their support team.
They will also be able to assist with issues such as double charging.
Use A Different Browser
Many suggest that using a different browser would solve the problem.
For example, if you use Safari, the eVisa portal might give you a problem. In that case, you must use a different browser, such as Chrome, Opera, Firefox, or Microsoft Edge.
If you use a VPN or an adblocker on your browser, make sure you disable it when applying for your visa.
A different browser can solve your problems like payment not going through, not seeing the payment page, you cannot upload your documents, etc.
Clear Cache And Cookies
Clearing the cache and cookies in your browser can help resolve payment issues. These files can sometimes interfere with the payment process. Go to your browser's settings, clear the cache and cookies, and then attempt the payment process again.
Use Your Phone
If you still cannot resolve the problems, try applying for the eVisa using your smartphone.
I know, you must be thinking, if your computer didn't work, how would the phone help. This trick is especially useful if you cannot view the payment page or your uploaded image.
But trust me, and use your phone to apply for the eVisa. Or simply download Atlys on your phone.
Ask For Help
You can ask your friend or a family member if they can help you to pay online or if you can borrow their browser.
The best will be if you have someone in Vietnam that can assist you. If not, I suggest you try one of the other options I gave you first.
Do Your Research
If you have encountered a problem not mentioned in the blog, I suggest you do some additional research. And remember, google is your best friend!
You can ask a question in a forum, on Reddit, on Facebook groups, on TripAdvisor, or on any website that can assist you. Or maybe someone else has experienced the same issues and can provide some helpful information. Or you can read our blogs on Vietnam Visa for Indians if you have any visa-related questions.
Reasons For Rejections Of Vietnam eVisa For Indians
While we are on the topic of the potential problems you might face. Therefore, I thought it would be helpful to include reasons that could cause a Vietnam visa rejection.
Submitted The Visa Application Late
Since there is a time difference between the two countries, it could result in some delays in processing your visa. Also, the number of visa applications the immigration services receive each day is a lot. This could result in your visa getting delayed or rejected if the requested day has passed.
Incorrect Information On The Form
If you make any spelling mistakes or provide incorrect details on the application form, it could result in your application getting rejected. For example, it could be a spelling mistake, incorrect date of birth, wrong passport number, or if you give your old passport number was provided in place of the new one.
Incorrect Entry Port
Let's say in your visa application, you said you would enter Vietnam via Ho Chi Min airport. But once you got the visa, you decided to travel through a different port of entry in Vietnam. In this case, the immigration officers will reject your visa due to the wrong port of entry Vietnam visa, they will not allow you to enter and ask you to return to India and apply for a new eVisa.
Submitting Incorrect Documents
If the supporting documents that you submitted are incorrect, it could mean that your visa can get rejected. For example, this could be the incorrect size of the documents or format.
Incorrect Visa Photo
The passport photo that you provided when applying online could be incorrect. Therefore, you must make sure that the visa photo you provide for your Vietnam eVisa application meets the requirements.
To avoid the frustrating processing of submitting wrong documents and making mistakes, use Atlys and get your visa approved fast.
Common Mistakes To Avoid When Applying For Vietnam eVisa For Indians
To make sure that you do not encounter any problems and that your visa application doesn't get rejected, try to follow the tips that I give you:
Apply at least 10 to 7 days before your trip to ensure you get your eVisa on time.

Make sure you provide the information you provide matches the valid passport or the passport you will use when traveling.

The passport photo must have dimensions of 4 cm x 6 cm in portrait mode, less than 1024 KB in size, and in JPG, JPEG, or GIF format. You can use Atlys's free photo tool to get a perfect visa photo.

You enter the country from the point of entry that you requested when applying for your eVisa.

You arrive in the country before the expiry of your visa validity.

Make sure that you double-check all the information on your visa application before submitting it.

Also, check the e visa Vietnam status of your application if the approval is taking too long. DO NOT just wait for an email with your visa. You must go on the portal and download the approved eVisa and print it.
You Are Ready!
And there is everything that you should be mindful of when applying for your Vietnam eVisa/ Vietnam tourist visa and the solutions that you can try.
For now, forget all your worries and just focus on packing your bags for your trip.
Government Sources
Atlys provides accurate and up-to-date information, hence why all the information in this blog has been gathered from a trusted government website:
Frequently Asked Questions
No, As of May 2023 the website is still functional. However you might still experience some issues with the website.
Author: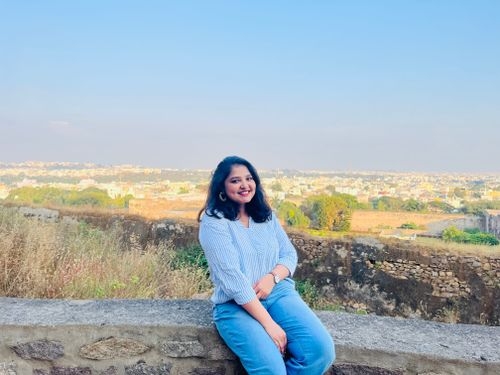 Nikhita Rathod
Verified Author: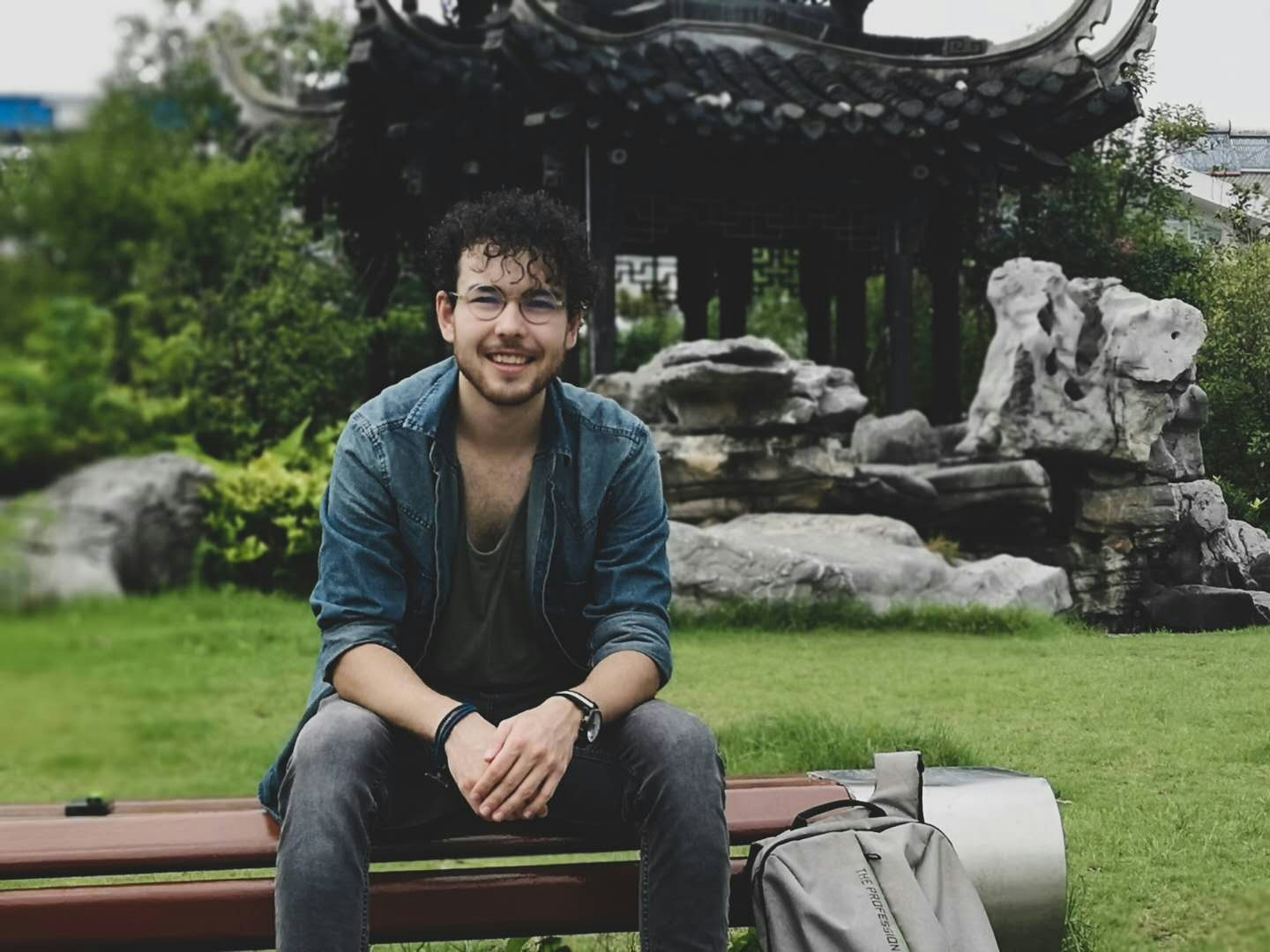 Richard Dettmar