Vietnam E Visa for Indians: Application Process and Visa Fees
Last Updated : 11-Sept-2023
Atlys in the news
30-Second Summary
Indian nationals travelling to Vietnam must apply for the Vietnam eVisa, which allows you to visit for tourism.
You can complete the application for a Vietnam tourist visa online.

It does not require you to submit your passport and visit any Embassy for interviews.

Once your visa is approved, you will get a digital copy that you can use to enter the country (no visa stamp is needed on your passport).

You must submit your application at least 7 days before travelling.
Important Information
Vietnam
— Is A Visa Required?
Yes, Indian citizens need a Vietnam visa to enter the country.
Learn More
— Visa Processing Type
The Vietnam e visa is an online application.
— Vietnam E Visa Validity
The Vietnam visa validity will be mentioned on your e visa once you receive it.
Learn More
— Length Of Stay
You can stay a maximum of 30 days.
— Vietnam E Visa Cost
The visa cost for an eVisa is USD 25.
— Vietnam E Visa Processing Time
The processing time is between 3-7 business days.
Learn More
Do Indians Need A Visa For Vietnam?
Yes. Like most countries worldwide, Indian nationals will need a visa to enter the country to enter Vietnam. Fortunately, you can apply for an eVisa on Atlys or on the government portal.
We will discuss the eVisa for Vietnam in this blog to clearly understand what you need to do.
Is There A Visa On Arrival For Indians?
Yes. Indian citizens wishing to travel to Vietnam can obtain a visa upon arrival. This Vietnam visa on arrival for Indians is valid for 30 days starting when you enter the nation.
However, securing a visa in advance is the more reliable approach when planning a trip to Vietnam, as obtaining one upon arrival is not always guaranteed. Atlys recommends applying for the evisa instead.
How To Apply For Your Visa With Atlys
Atlys is committed to simplifying challenging visa applications, aiming to make the process easy and trouble-free. We closely cooperate with government partners to simplify the application and ensure your Vietnam visa is processed smoothly, without any issues.
Ensure that you possess all the necessary documents before submitting your online application for Vietnam through Atlys. These documents include:

To secure a tourist e-visa to Vietnam as an Indian citizen via Atlys, just follow these straightforward steps:

1

Begin the online application: Start by visiting the Atlys website. Select your intended travel destination, specify your nationality, indicate your country of residence, and provide your planned travel dates.

2

Complete the visa application form: Next, upload the required documents. You'll need scanned copies of your passport's ID page and a passport-sized photo. Then, proceed to fill out the application form, including your personal information, passport details, and travel specifics.

3

Pay the Vietnam visa fees: Finally, make the necessary payment for the Vietnam visa, and submit your application.

That's it! Now, all that remains is to await the processing of your visa. You will receive regular updates on your visa status through your registered email or phone number.

Now, let's guide you through the straightforward process of checking the status of your Vietnam visa:

2

Scroll down until you find the section titled "My Documents."

3

Within "My Documents," locate your Vietnam visa.

4

Click on your visa to view its current status.
Visa Application Through Government Channels
When applying for a Vietnam E Visa for Indians, certain documents will be required for you to complete your online application form.
A scanned copy of your valid passport information page, showing your photo and personal details.

Your current passport must be valid for at least 6 months from arrival.

Your passport must have at least 2 blank pages.

Digital passport-size photographs. You can use the visa photo tool for a photo that meets the visa requirements.

The passport photo must be 4 cm x 6 cm, taken recently on a white background, looking straight ahead without glasses.

A confirmed return flight ticket to fill out the correct port of entry and flight details.

Proof of accommodation such as Airbnb or hotel booking to fill out the form.

I suggest you apply for your eVisa for Vietnam easily once through Atlys before your trip.

Fortunately, Indian citizens can apply for a Vietnam Electronic Visa (Vietnam eVisa for Indians). The evisa application process is very straightforward when applied on Atlys. However, you can also go to the Vietnam Immigration Portal; here's how:

Step 1: Access The Website

Go to the Vietnam Immigration Portal website. Then, click on the "for foreigners" photo. Next, you will see a full-text description, which you must read carefully.

Step 2: Foreigners Information

After you read through everything, click "next." You must thoroughly complete the online application and provide all the necessary information.

For example, you must fill in details such as your passport number, date of birth, date of travel, and port of entry, such as Vietnam airport. You must also provide two documents (portrait photography and your passport data image page).

Step 3: Review Your Application

At the bottom of the page, you will see that you can click to review your application. Double-check all the information; you can always go back and change something on your evisa application.

Step 4: Payment

After double-checking everything, you can pay, so keep your credit card on hand. Complete the payment process, and voila! Your online visa is done!

After that, you can check your application status online any time you want.

You must visit the portal to download your eVisa for Vietnam. Print out a copy of the eVisa for Indians to show the Immigration Officer at the international airport or other port of entry.

You can also apply for your e visa for Vietnam through the Atlys app for a faster and hassle-free application process.

Now that we've looked at how to apply for a Vietnam Visa online let's look at how you can check your Vietnam e visa status. After you have applied, you can check your e-Visa result by following these steps:

Step 2: Provide the required information, including registration code, email, and date of birth, to check and print your e-Visa result.

You must save the registration code to check and print the Vietnam e-Visa. Unfortunately, they won't email you the e-Visa results.

If you apply through Atlys, there's no need to check your visa status manually. Atlys will send you real-time updates about your visa status via the registered email or phone number.
An Overview Of The Vietnam E Visa For Indians
Let us look at some additional information on your Vietnam evisa for Indians:
The Vietnam e visa fees for Indian travellers in rupees is approximately ₹ 2050 (current exchange rate), which is USD 25. The visa fees are also non-refundable.

For a Vietnam eVisa for Indians, the processing time is approximately 3 to 7 business days. Ensure to take the Vietnam evisa processing time into consideration when applying for your visa.

With an eVisa, you can stay in the country for a maximum of 30 days, allowing you to enter the country once.

Please note that from 15 August 2023, the validity of the e visa will change from 30 days to a 90-day multiple entry visa.

With a Vietnam Visa, Indian citizens can enter the country from several airports and land and sea ports. You can find the list of the port of entry on the Vietnam government website.
What Happens When I Arrive In Vietnam?
After your flight, have your travel documents ready. You'll meet a Vietnam immigration officer at the entry border for checks.
You must provide the immigration officer with your valid passport and your printed Vietnam evisa for Indians. In addition, you must take it upon yourself to ensure you have all the necessary documents, such as a return flight ticket, hotel bookings, and proof of funds.
You might also be asked questions regarding your visit to Vietnam and explain the purpose of your visit. Once the immigration officer is satisfied, they will stamp your passport with the entry stamp, and you are good to go!
Get Ready For Vietnam
Congrats on getting all your travel necessities in order. The Vietnam Islands warmly await you. Be sure to check out the FAQ section for any more questions about travelling to Vietnam for Indians.
Every piece of content is crafted using only government websites, giving you access to reliable data and insider knowledge that you won't find anywhere else.
Government-Verified Information
With this blog, you can trust that you're getting accurate information straight from the source. Created using only government websites, such as:
Frequently Asked Questions
An evisa is an official electronic document issued by the Vietnamese Immigration Department. This allows you to enter or leave Vietnam for a time when your visa is valid.
Author: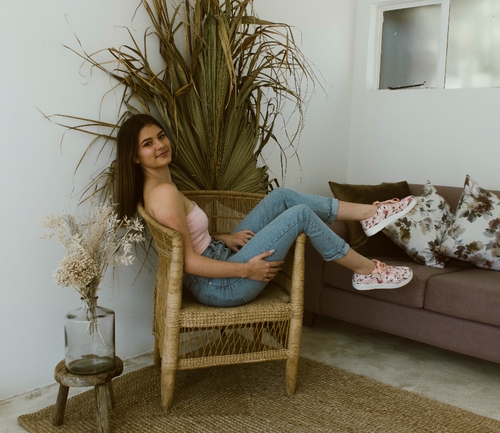 Laliq Schuman
Verified Author: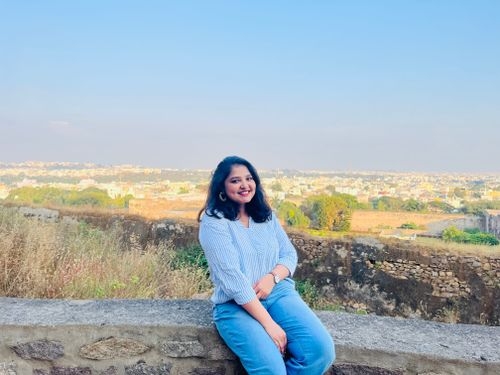 Nikhita Rathod