How To Apply For A Vietnam Visa On Arrival For Indians
Last Updated : 11-Sept-2023
Atlys in the news
30-Second Summary
Indians need a visa to enter Vietnam and can obtain a visa on arrival at the port of entry. Upon arrival at a designated airport in Vietnam, you must queue in the appropriate line to apply for a VOA.
The required documents for a visa on arrival include a valid passport, a visa application form, a printout of the visa approval letter, two passport photos, accommodation proof, flight tickets, and travel insurance.
Take Note:
There are specific requirements that Indians must meet to be eligible for the Visa on Arrival (VOA).

The decision to approve or deny a VOA is made by the immigration authorities at the port of entry.

Visa on Arrival is not automatically approved, and if a visa is denied, it can cause deportation.
*Atlys recommends that you apply for the Vietnam evisa before your travels.
Important Information
Vietnam
— Do Indians Need A Visa For Vietnam?
Yes, Indians are required to get a visa before entering the country.
Learn More
— Vietnam Visa Cost
Vietnam visa fee is USD 25, approximately ₹ 2058 in cash only. The fee is based on current exchange rate.
— Vietnam Visa Processing
At the port of entry. It can take a few minutes to a few hours to apply for your visa on arrival.
Learn More

Source: Vietnam Visa
So you need to go to Vietnam urgently and still need to apply for your Vietnamese visa? Worry not; I am here to save you. This blog will cover everything you need to know about the Vietnam Visa on Arrival for Indian travellers.
Can Indian Passport Holders Get a Vietnam Visa On Arrival (VOA)?
Yes. Indians are eligible for the Vietnam Visa On Arrival and can apply for it at the port of entry. However, it is important to note that you require an approval letter to apply for a VOA.
Instances have been reported where Indian travellers faced the unfortunate situation of having their visa on arrival (VOA) denied at the airport.
Consequently, they experienced substantial financial losses as they had to cancel their plans and accommodation reservations. Moreover, they were subsequently deported from the country.
What Are The Required Documents For A Visa On Arrival For Vietnam?
When you're planning an international trip, it's important to be aware of Vietnam's visa requirements and the documents you'll need at the immigration counter. So, let's explore the following:
The list of required documents you need for a Vietnam on arrival visa for Indians is quite short. You must have the following documents:

Valid passport with at least 06 months validity since the date of arrival in Vietnam

The passport must also have at least 01 blank page left

Print out of visa approval letter

Two passport photos 4x6 cm

Vietnam Visa Approval letter

Please note that you must have a Vietnam visa approval letter when applying for your VOA. Without a visa approval letter, your visa will get rejected, and you might get deported.

Before you can get your VOA, you must first get your approval letter from India. To get the approval letter, you must:

STEP 1: Find A Tour Or Visa Agent

The first step is for you to find a visa agent or tour agency in Vietnam that can apply for the visa approval letter on your behalf.

You can use several agencies, and they can be found online.

STEP 2: Provide Your Details

Once you have decided on the agency, you must provide them with scanned copies of your passport.

Some may ask you to fill out an online application form with your name, passport number, date of birth, nationality, gender, and arrival date.

STEP 3: Pay The Fees

Once you have provided them with the required information, you must pay the relevant service fees. Again, it will vary depending on the agency that you are using.

STEP 4: Recieve Your Visa Approval Letter

Depending on the processing time you choose, you should receive the approval letter after 1-3 working days.

The visa approval letter will be sent to you via email in PDF format. Therefore, you MUST PRINT it and carry the printout with you to get a Vietnam on-arrival visa for Indians.

Remember that you must first apply for your approval letter before travelling to Vietnam and then get the VOA from the airport after landing.
Visa Application Process Of Vietnam On Arrival Visa
Discover the hassle-free process of obtaining a visa on arrival for Indians travelling to Vietnam.
Applying for your visa approval letter is the hardest; now you know how to get one. So now, applying for a Vietnam Visa On Arrival for Indians should sound like a piece of cake.

STEP 1: Arrive At Vietnam Airport

So, as I mentioned before, you can only apply for a Vietnam on arrival visa for Indians at designated airports in Vietnam. This means you cannot land at any other airport in Vietnam.

STEP 2: Have The Documents Ready

Upon arrival in the immigration area, have your documents ready. Ensure you complete the visa application form, your passport, approval letter, visa fees in cash, and photographs.

STEP 3: Go To The Immigration Desk

It would help if you queued at the immigration desk that says Landing Visa or Visa On Arrival.

Depending on the time of the year, the queue can be quite long, especially during summer breaks. At the immigration counter, the immigration officer will request and verify the necessary documents. Here you must also pay your VOA fees.

STEP 4: Get Your Visa On Arrival

Once the immigration officer is happy with the documents, they will stamp the passport with the visa and an entry stamp.

And that is all. Once you have your visa, you can go collect your bags.

Atlys strongly recommends that you apply for your visa before you travel to Vietnam.
An Overview Of Vietnam Visa On Arrival For Indians
A Vietnam visa on arrival or VOA is a type of visa that you do not have to apply for before your trip.
This visa can be obtained directly from the airport in Vietnam. However, you will need to have all the documents with you to apply for a VOA.
But if you have time, you can apply for a Vietnam Tourist Visa or Vietnam eVisa before your trip.
There is no visa processing time because the entire process happens at the airport.

But if you include the waiting period at the airport, it could take a few hours, depending on how busy the airport is or how long the queue is.

You must pay a USD 25, approximately ₹ 2 058 stamping fee for a single entry visa or USD 50, approximately ₹ 4 116,43 for a multiple entry visa at the airport.

You'd need to apply for a visa approval letter from a third party and pay for it. The total fees would differ.

The visa fees must be paid in CASH ONLY using Vietnam dong or US dollars. You CANNOT use a credit card or debit card at the airport.

Also, understand that you will be paying twice, once for the approval letter and then for the Vietnam on arrival visa for Indians.

There are two types of Vietnamese VOA you can get at the airport.

Single entry visa: Valid for 30 days, which allows you to enter the country once and start from the date of arrival in Vietnam. It is usually valid for a maximum of 1 month.

Multiple entry visa: Valid for 3 months, allowing you to enter and exit the country multiple times during its validity. It is usually valid for a maximum of 3 months.
An Overview Of A Vietnam Visa Approval Letter
You have to apply for a Vietnam visa approval letter. Here are the basic things to know about the approval letter.
An approval letter is a document approved by the Vietnam Immigration Department granting permission to travel to Vietnam without a prior visa.

You can enter Vietnam at the requested time by obtaining a visa approval letter. When presenting an approval letter at the ports of entry to Vietnam, a visitor receives a visa-on-arrival stamp.

Yes. You will be granted the VOA with a valid Vietnamese visa approval letter.

Before your trip, you must submit an application for the visa approval letter through a Vietnamese tour or visa agency.

The Vietnamese immigration officer will deport you back to India to apply for an eVisa or embassy visa.

Since you'd need to apply for the letter from a third party, the total fees would differ.

For example, you'd have to pay between USD 20 and USD 35, approximately ₹ 1 648 to ₹ 2 885, to get the visa approval letter from an agency.

The processing time for the approval letter is between 1 to 3 business days to receive, depending on where you apply for it.

You can also apply for an Urgent visa approval letter; however, you must pay additional service fees.
Can My Vietnam Visa On Arrival Be Denied?
Yes, it is possible for your Vietnam Visa on Arrival (VOA) to be denied. While the VOA option allows eligible travellers to apply for a visa upon arrival at designated entry points in Vietnam, the final decision to grant or deny the visa rests with the immigration officer.
There are several factors that can contribute to a VOA denial, including:
1

Incomplete or Inaccurate Documentation: If your application lacks the necessary supporting documents or contains inaccurate information, it may lead to a visa denial.

2

Failure to Meet Eligibility Requirements: If you do not meet the specific eligibility criteria for the VOA, such as having a valid passport, sufficient funds, or a legitimate purpose of visit, your application may be denied.

3

Security or Immigration Concerns: The immigration officer may deny the VOA if they have legitimate security concerns or doubts about your intentions, previous immigration history, or potential risks to national security.
Travel To Vietnam!
Now you know exactly how to get your Vietnam visa on arrival for Indians and can travel without worries.
You can focus more on packing and getting ready for your trip than on your visa.
Government Resources:
We always use government websites to ensure the quality of the information in the blog is top-notch. Please keep in mind that information can change or get updated without prior notice. It's advisable to use the official government links to double-check the information for accuracy.
Frequently Asked Questions
Yes. There is an online visa that Indian citizens can apply for. However, you must fill out the online form, submit the e-visa application, and pay the e-visa fees to get your electronic visa. You can read more about it on our Vietnam eVisa for Indians blog.
Author: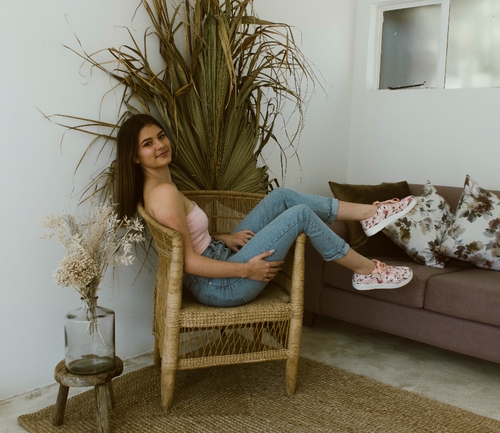 Laliq Schuman
Verified Author: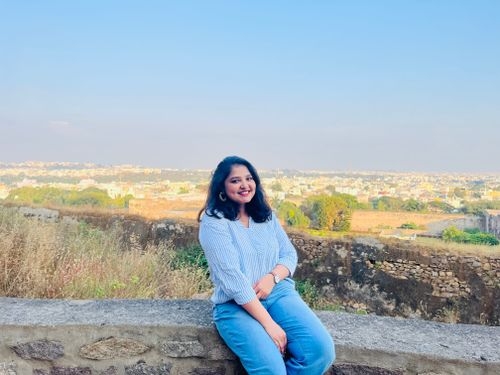 Nikhita Rathod