If you want to take a trip to a popular travel destination, Dubai is the place for you. This post covers everything you need to know about the Dubai Visit Visa for Philippine citizens, also known as the Dubai Tourist Visa.
In addition, the post includes the application process, how to apply, processing times, and the Dubai Tourist visa requirements , and cost. Well, what are we waiting for? Let's dive in!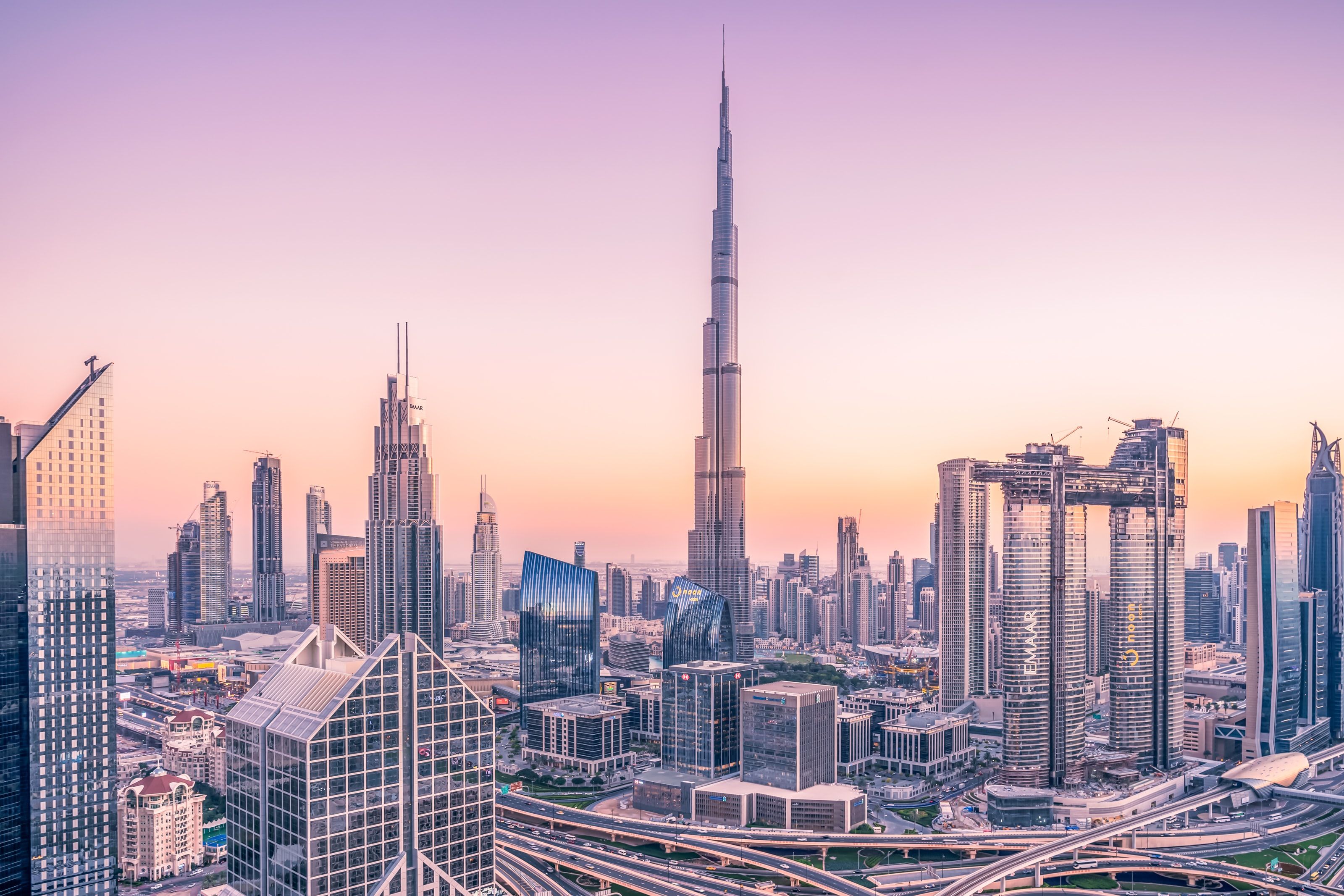 ---
Save Some Time And Apply Through Atlys!
If you want to skip the hassle of applying for a Dubai Tourist Visa, download Atlys. This app streamlines the visa process and guides you through the entire visa application process.
The app also saves your information which means that the next time you apply for your visa through Atlys, it'll be even faster.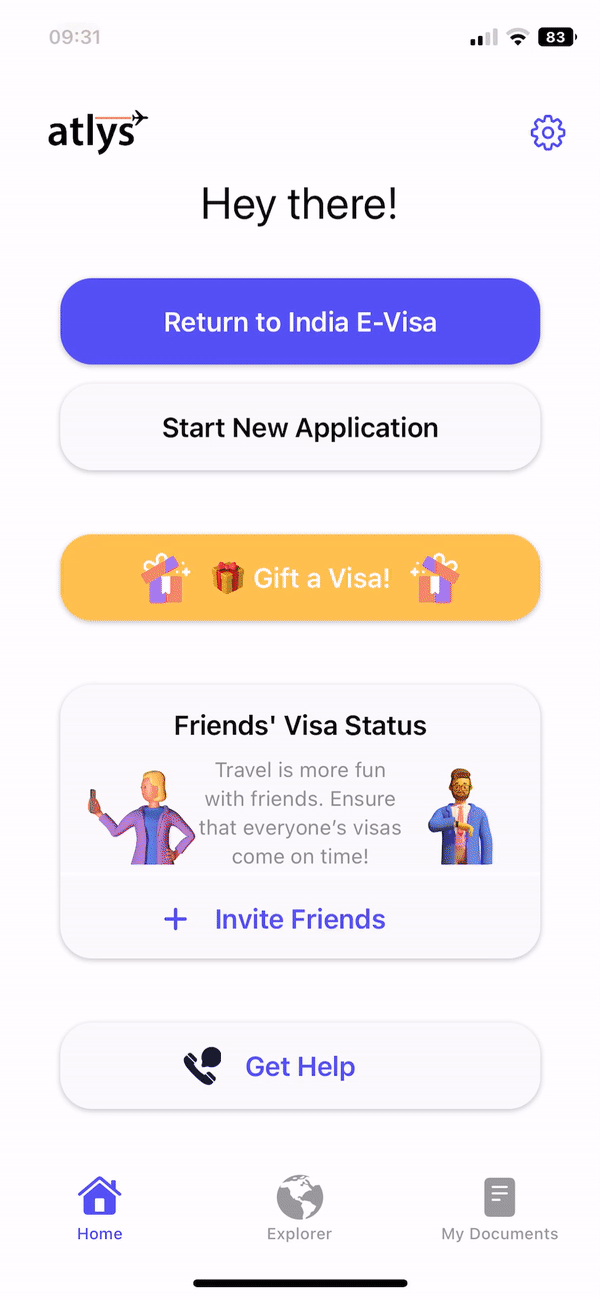 ---
Do Filipino Citizens Need A Visa For Dubai?
Yes, Philippine citizens require a visa for Dubai. This type of visa is for foreign nationals who are not eligible for a visa on arrival or visa-free entry to the United Arab Emirates.
Philippine passport holders will require a valid UAE visit visa for their Dubai travel. There are, fortunately, several ways to get a Dubai Tourist Visa and the process is not complicated.
A Dubai Tourist Visa or UAE tourist visa is a short-term visa, meaning the visa is only valid for a short period. However, if you overstay your visa (longer than your visa's expiry date), you'll get a fine, so check your expiry date after your visas date of issue.
You can apply for a Dubai tourist visa if you are going for tourism, visiting friends and family, or even for recreational purposes. You can apply for this visa without any hassle (single-entry or multiple-entry visa).
With this visa, you can enter any part of the UAE, including Abu Dhabi.
---
An Overview Of The Dubai Visa
Are Philippine Citizens Eligible For A Dubai Visa On Arrival?
No, Philippine citizens aren't eligible to get a Dubai Visa On Arrival at an International Airport. Instead, you must apply for a Visit Visa (tourist visa) before you travel to the United Arab Emirates (UAE).
Who Can Get A Visa On Arrival For Dubai?
You can get a Visa On Arrival for Dubai if you're a citizen of one of the following countries:
Andorra, Australia, Austria, Bahrain, Belgium, Bulgaria, Brunei, Canada, China, Croatia, Cyprus, Czech Republic, Denmark, Estonia, Finland, France, Germany, Greece, Hong Kong, Hungary, Kuwait, Iceland, Ireland, Italy, Japan, Latvia, Liechtenstein, Lithuania, Luxembourg, Malaysia, Malta, Monaco, New Zealand, Norway, Oman, Poland, Portugal, Qatar, Romania, San Marino, Saudi Arabia, Seychelles, Slovakia, Slovenia, Singapore, South Korea, Spain, Sweden, Switzerland, The Netherlands, United Kingdom and Northern Ireland (Except the British overseas citizens), Vatican.
They will grant your Visa (1 month) when you arrive at UAE airports. However, if you stay longer, you have to contact the immigration officer at the airport or the local immigration office in the UAE and apply for the same.
What Is The Dubai Visit Visa Cost?
The visa fees for the Dubai Visit Visa depend on which visa you apply for. I'll give you the visa fee for each Dubai Visit Visa. For example, the 30-Day Dubai Visit Visa costs AED 335. If you choose to apply for the 90-Day Dubai Visit Visa, you'll need to pay a visa fee of AED 805.
What Is The Dubai Tourist Visa Processing Time In The Philippines?
You must be wondering how long the visa processing will take. The visa processing time may differ, but it takes approximately 2 to 5 business days, whereas in visa processing centers, it takes from a week to 12 days to process your visa, excluding Saturday, Sunday, and any UAE Holiday.
You must remember that the visa processing times might differ depending on how you apply for the visa. For example, if you decide to apply for a visa via Emirates, you might get the visa after 48 hours.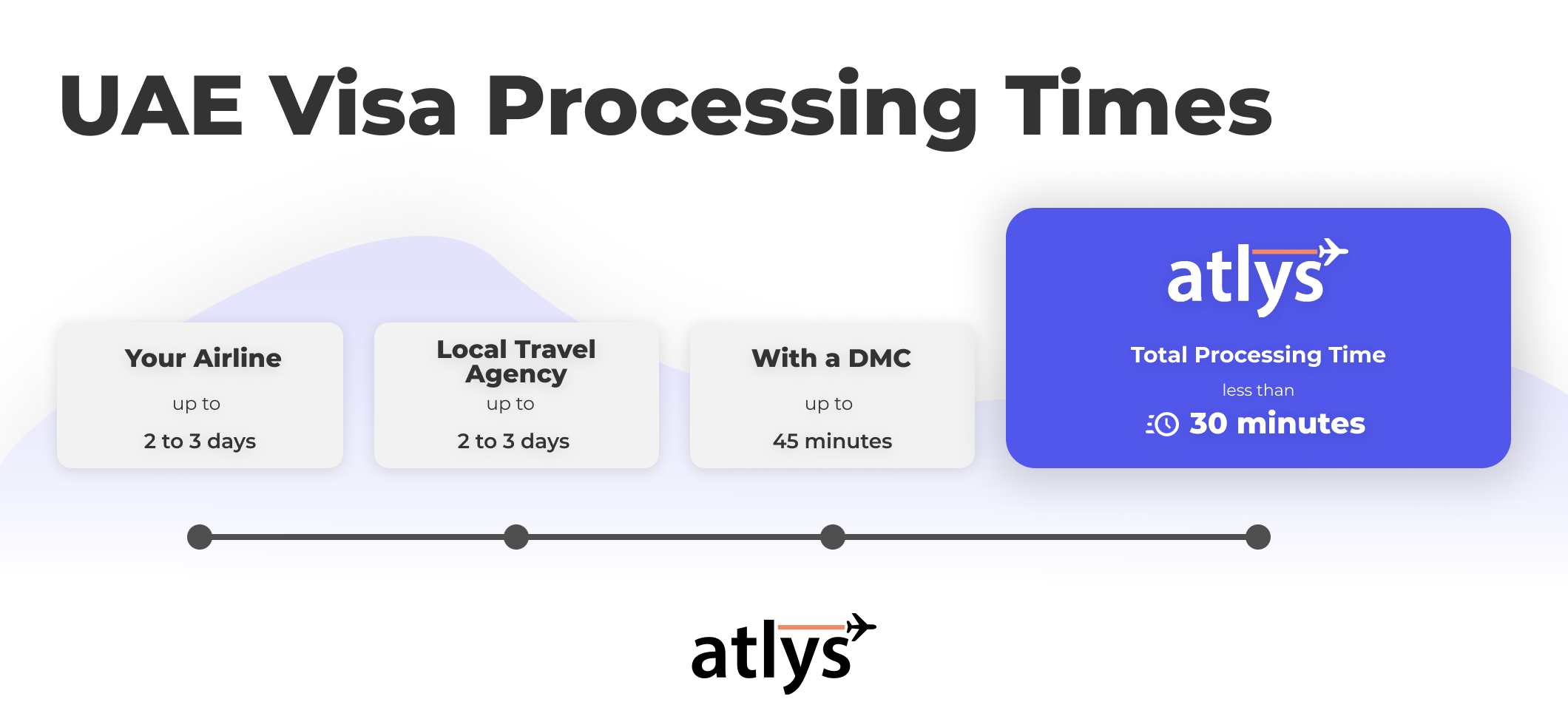 If you need the visa even quicker I suggest you use Atlys and get your visa within 30 minutes.
When Should You Apply For A Dubai Visit Visa In the Philippines?
You should apply for your visa well in advance. I recommend you start your visa application process 14 days before your date of travel if applying through the embassy's Consular section.
If applying through the Emirates website, the visa processing could take more than 3 working days. Therefore, you should apply for your Dubai tourist visa as soon as you have all the documents.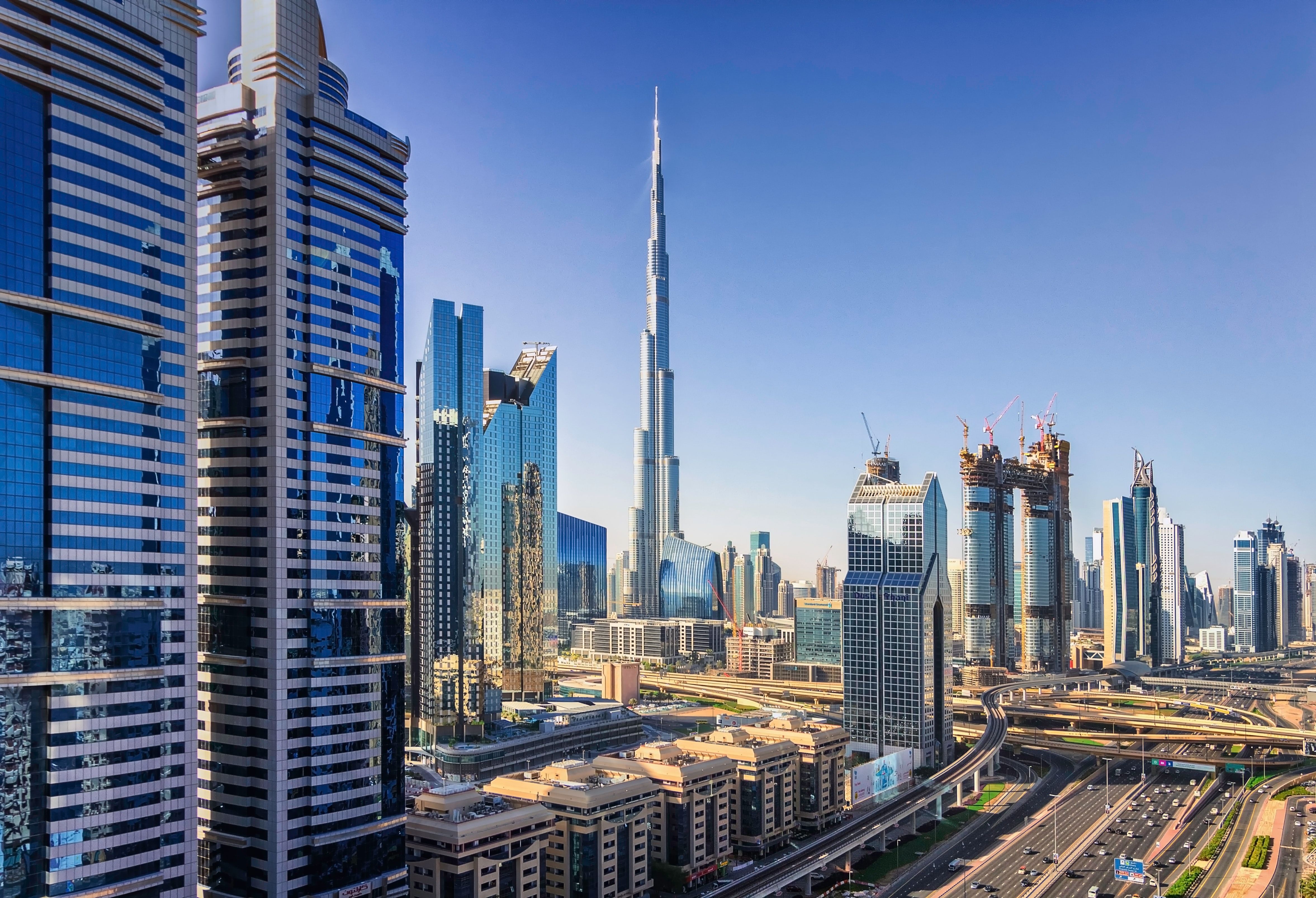 ---
Eligibility And Visa Requirements For The Dubai Visa
Before starting your Dubai visa application process, you must know about the requirements. Therefore, I'll discuss all the visa requirements in this section.
What Are The Dubai Tourist Visa Requirements?
I recommend you read up on the Dubai Tourist Visa requirements before making any plans for a vacation in the UAE. You must meet the following eligibility requirements to apply for a Dubai Tourist Visa:
You must have a Filipino passport with at least 6 months validity on your arrival date in the UAE.
You must supply a digital image of the passport's information page.
You must provide a passport-style photograph in the color of the applicant.
You must possess a bank card to pay the eVisa processing fee.
Use a frequently accessed email address to request the eVisa.
What Are The Required Documents For A Dubai Visit Visa?
Before you apply for your Dubai Visit Visa, you need certain travel documents for your visa application process. In addition, you need to make sure that these documents are in digital format because you're applying online.
These documents are crucial for your application process, if you forget one of these documents, it could slow down the application process, or in extreme cases, officials can deny your visa.
Therefore, you need the following supporting documents:
Travel bookings (hotel bookings).
An invitation letter from family members or friends inviting you to visit (if applicable).
Proof of sufficient funds (bank statements).
Depending on where you apply, you might need to provide additional documents.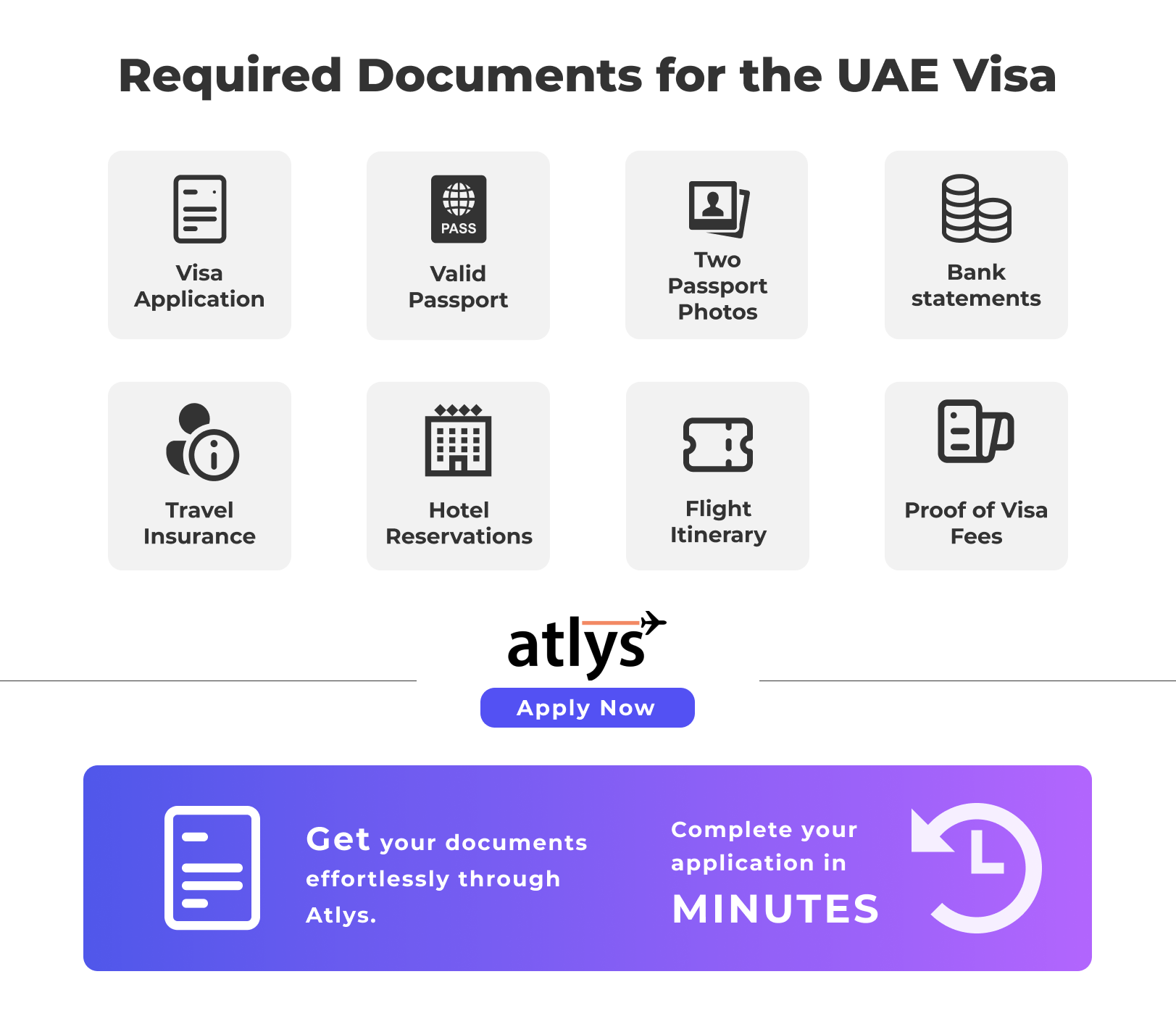 Passport Requirements For A Dubai Visa
You need to make sure that your passport meets the requirements. Your passport must have at least 6-month validity beyond your date of travel with two blank pages.
Passport Photo Requirements For A Dubai Visa
Like your passport, your passport photo must also meet certain requirements. The passport photo requirements are:
The required photo size is 4.5 cm in height and 3.5 cm in width
The photos must be in color.
You must position your head straight towards the camera.
The photo must be taken no more than 6 months ago
The background must be white.
Your eyes must be clearly visible.
Glasses are acceptable only if they do not obscure the eyes and there is no glare in the photo.
Headwear is not allowed. Exceptions are made for religious/cultural purposes
You can also use the Atlys passport photo tool. This tool can take a photo of yourself and turn it into a passport photo that meets the requirements.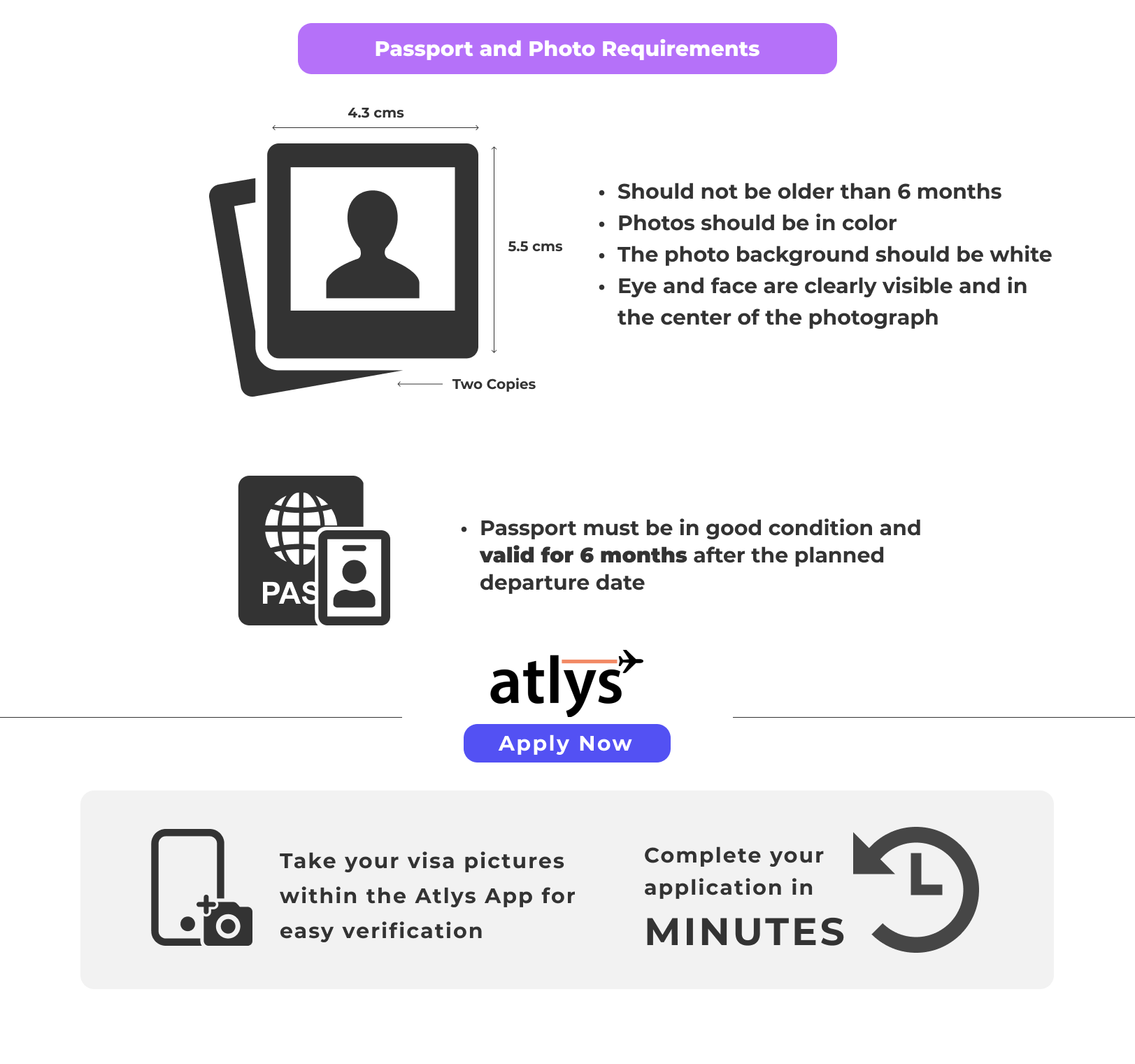 ---
How To Get A Tourist Visa For Dubai From The Philippines
Similar to the different visa types available, there are many ways to get those visas. You can get your Dubai Tourist Visa through other services, agencies, or online portals. For example, you can get your Dubai Visit Visa through airlines. I actually recommend doing it through the airlines because it's much more manageable.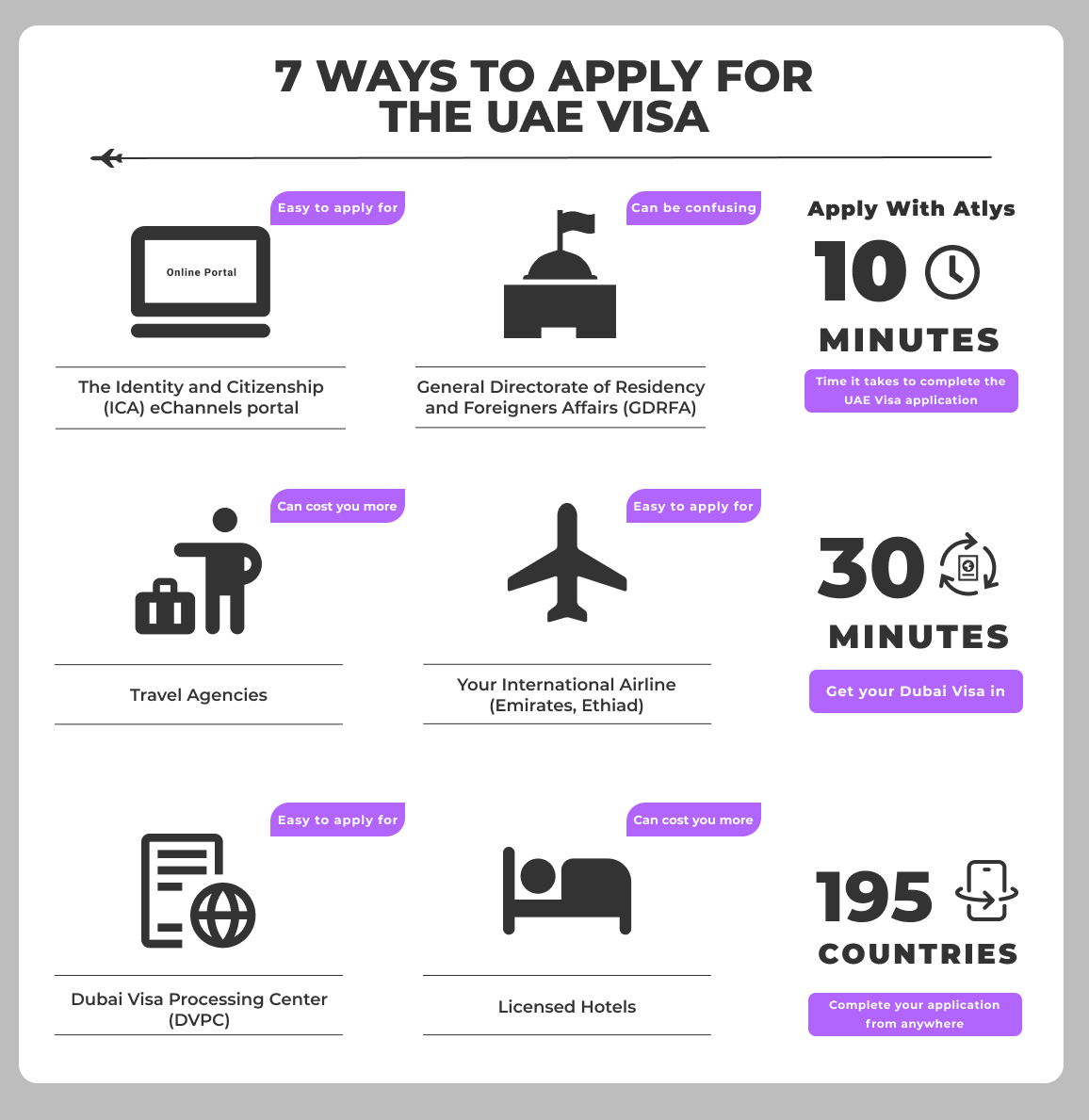 How To Get A Dubai Tourist Visa Through Airlines
Each airline has some conditions which you must meet for them to arrange your visa. One of the conditions is flying with them. After booking your flight ticket, you can apply for a visa on their websites. Etihad Airways, Emirates Airlines, Fly Dubai, and Air Arabia provide visas.
How To Apply For A Dubai Tourist Visa Through Etihad Airways
The application process is very straightforward, and best of all, it's an online application. All you need to do is go to the Etihad Airways website and click on "Apply for UAE visa." This will redirect you to another website where you must choose the visa type you want to apply for (Dubai Visit Visa).
Next, you must fill out the application form (provide all the necessary details) and attach the required documents like your passport, passport photo, and flight ticket. Lastly, you must pay the application fees through the secure online portal and wait for your visa.
The visa fees depend on the type of Dubai Visa you apply for. For example, if you apply for a single-entry Dubai Tourist Visa, the visa fee is AED 350. On the other hand, the multiple-entry Dubai Tourist visa costs AED 650. Finally, if you apply for a long-term single-entry Dubai Tourist Visa, the visa fee is AED 1000.
How To Apply For A Dubai Tourist Visa Through Emirates Airlines
You can apply for your Dubai Tourist Visa through Emirates. Suppose you're traveling to or stopping over in Dubai with Emirates. In that case, you can apply for and receive your UAE visa entirely online without submitting your passport for stamping. Instead, you can apply for your UAE visa through Manage your booking after booking your Emirates flight.
The online visa application service is available for residents and nationals worldwide. This service is only available to passengers with a confirmed Emirates booking where an Emirates ticket has already been issued, and the flight itinerary includes the desired time in Dubai. The itinerary into and out of Dubai should be on one ticket (PNR), which must be an Emirates flight.
A minimum of four international working days before arrival in Dubai is required. However, Emirates recommends that you apply online as early as possible.
How To Apply For A Dubai Tourist Visa Through Fly Dubai
This can be a bit tricky. You can't necessarily apply for the visa online through their website like with the other airlines. Instead, you need to contact a travel shop near you to see if they can help you with your Dubai Tourist Visa application. Unfortunately, only a few travel shops can help with your visa application for Dubai, so be sure you call to get all the relevant information.
Your UAE visa application will take a minimum of 5 working days from the date of submission if you submit all the required documents.
How To Apply For A Dubai Tourist Visa Through Air Arabia
Just like with FlyDubai, you can't apply online through the website. Instead, you need to contact the Air Arabia sales center near you. When you contact them, they'll tell you everything you need to know about applying for the Dubai Tourist Visa through Air Arabia.
How To Get A Dubai Tourist Visa Through Agencies And Hotels
The UAE's licensed travel agents and hotels can arrange a Dubai tourist visa for citizens of the Philippines. To do so, you must first purchase the ticket and maintain a hotel reservation with the specific hotel.
You can also contact travel agencies in the Philippines for any tourist packages available to the UAE. This will ensure that your trip is paid for and everything is pre-arranged for you before your trip to Dubai. Tour agencies in the Philippines can also assist you or apply for a visa on your behalf. However, you will have to provide them with the required documents for their Dubai visit visa.
It is essential to check the authenticity of the travel agents you're dealing with. Don't pay or send copies of your official documents until you are 100 percent sure the tour operator is genuine.
Is There Any Other Way I Can Apply For My Dubai Tourist Visa?
Yes! You can apply for a Dubai Tourist Visa for Philippine citizens through Atlys. The application process is super fast, and they help you through the whole application process.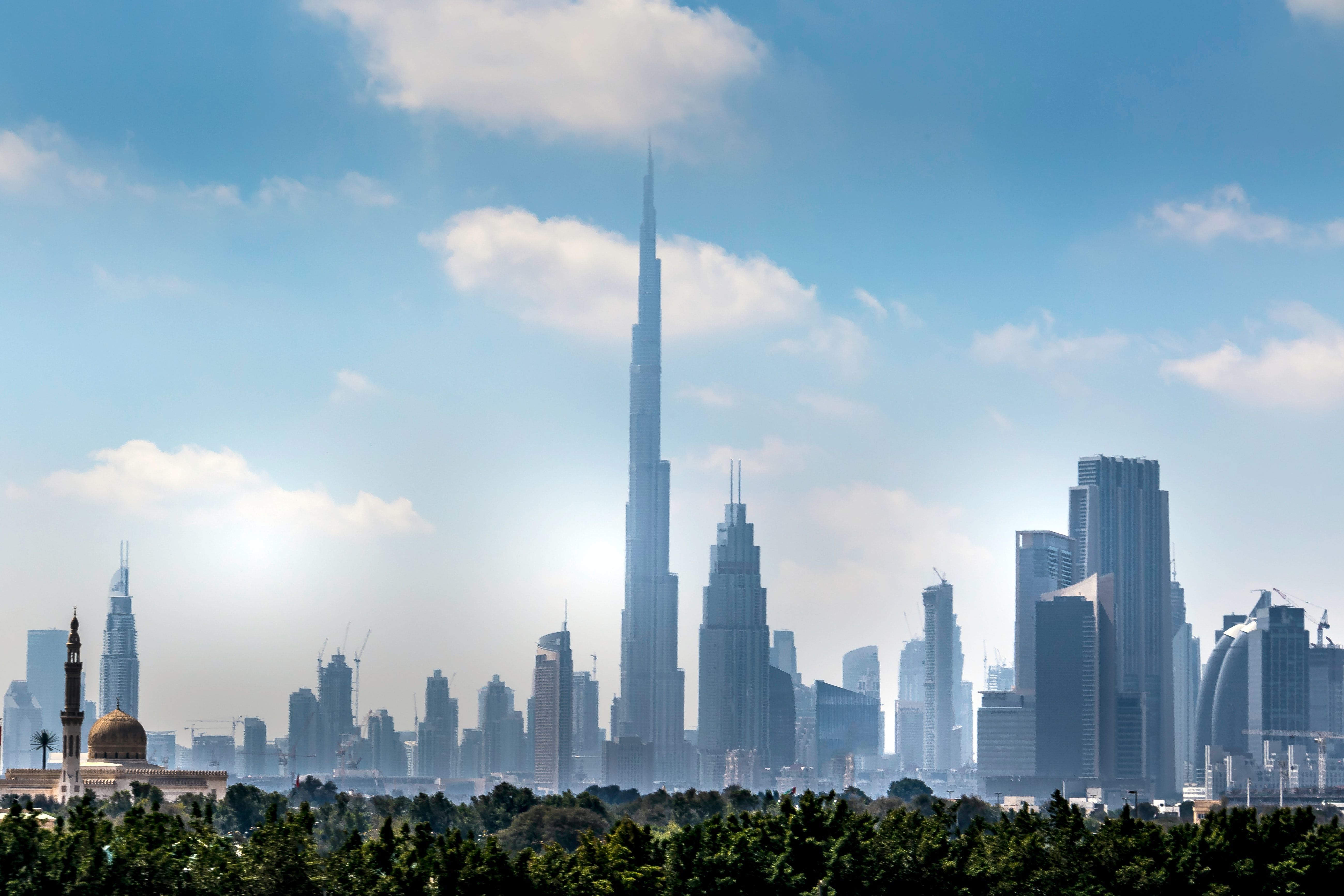 ---
How Can I Check My Visa Status?
Citizens of the Philippines can check their Dubai Tourist Visa status online through the available portals. For example, to check the visa status of the Dubai visit visa for Filipino citizens, you can go to the website you used to apply and go to visa services. From there, you need to provide certain details in order to check your visa status.
---
Can I Extend My Dubai Tourist Visa?
Yes, you can. Philippines citizens can apply for a visa extension in Dubai. However, you must apply to extend your Dubai Visit Visa before your current visa expires, and you can do so online. You can apply for a 30-day visa extension.
When Should I Apply For My Dubai Visit Visa Extension?
You must apply for your Visa extension at least 10 days before your visa expires. If you delay the process till the last day of your visa's expiry, you must pay a fine, which is why you must plan accordingly and apply for the Visa extension on time.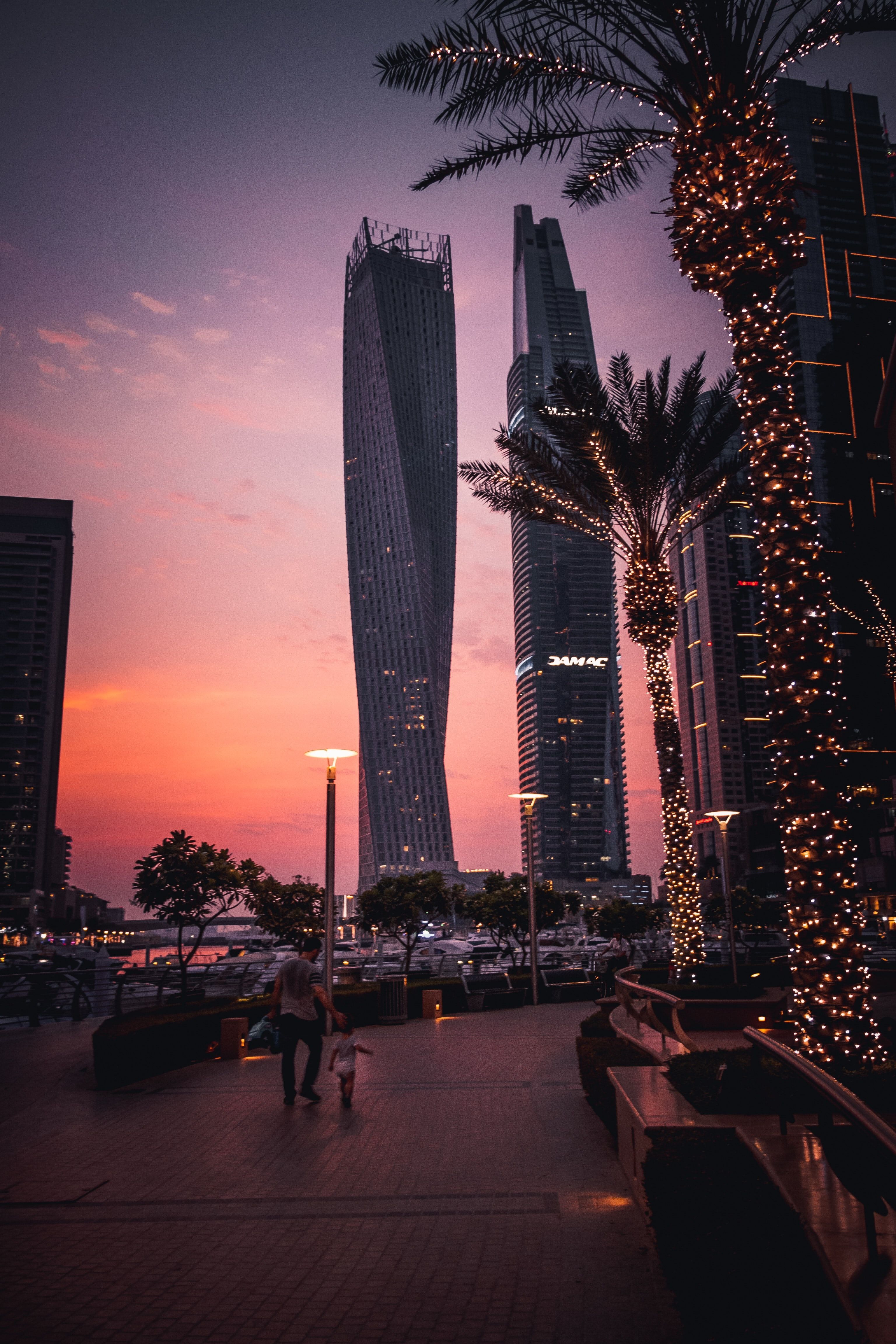 ---
All Done!
Now you know everything you need to know about applying for your Dubai Visit Visa. This post is the only tool you need to apply for your Dubai Visit Visa.