Everything you need to know about Kenya Visa
A Kenya visa for US citizens is a permit or endorsement granted by Kenyan authorities, allowing US citizens to enter and temporarily stay within Kenya for a specified period.

It indicates that the holder's credentials have been verified and they are allowed to enter the country for the purpose mentioned in the visa (e.g., tourism, business, etc.).
Different Types Of Kenya Visas For US Citizens
Kenya E Visa
The Kenya e-Visa is a digital permit enabling travelers to enter and explore the Republic of Kenya. Recently, this e Visa to Kenya can be obtained online, and the Kenyan government offers it to eligible foreign tourists who desire to visit Kenya.
Granted for a one-time entry to individuals from countries that need a visa to enter Kenya for reasons such as business, tourism, medical, or other purposes.
Official Visa Name

Single entry visa

Number of entries

Single entry
Kenya Visa Requirements For US Citizens
These are the documents required for the Kenya e visa:
Basic Document Requirements:
A passport or travel document valid for at least 6 months after your intended trip.

A copy of your passport bio-data page.
For Business Visits:
An invitation letter from the company in Kenya.

Registration of the company.
For Family Visits:
An invitation letter from the family member you plan to visit.

An ID document of the relative you're visiting (Accepted forms include Identity card, passport, entry permit, or Alien card).
For Tourism Purposes:
A complete travel itinerary of the places you intend to visit.

Proof of accommodation, such as hotel bookings.
How To Apply For A Kenya Visa?
1

Create an Account: Visit the official Kenya e-Visa website. Click "Create an account" (top right corner) or sign in if you already have one.

2

Lodge E-Visa Application: From the "visa dashboard", click "Get Service" under the Directorate of Immigration Services tab. Navigate to "eVisa Application" and proceed.

3

Fill Out the Application Form: Read the visa requirements on the first page.

4

Upload Required Documents: Collect and scan necessary documents. Ensure documents are in PDF, JPG, or Microsoft Word format.

5

Pay Visa Fee: Navigate to the payment page after the application. Choose a payment method: Debit/Credit/Prepaid Card, KCB Cash, or Equity Cash. Follow the payment prompts.

6

Await Feedback: Wait for your visa to be processed. Start your application at least 15 days prior to your trip.

7

Print Your E-Visa: Download and print your approved e-Visa.
Kenya Processing time, Length of Stay and Visa Fees
Kenya Visa Processing Time
Single entry Evisa
Transit Visa
Multiple Entry
5yr Multiple Entry
East Africa Visa
How To Do A Kenya Visa Status Check?
Checking the status of your Kenya visa application is relatively straightforward. Here's a step-by-step guide on how to perform a Kenya evisa status check:
1

Visit the Official e-Visa Portal: Navigate to the official Kenya e-Visa website.

2

Login to Your Account: Use the credentials (typically your email address and the password you created) to sign in to your e-Visa account.

3

Access Your Dashboard: Once logged in, you'll be taken to your dashboard, which displays all your visa application activities.

4

Check Visa Status: In your dashboard, locate the section or link that mentions "Visa Status" or "Check Visa Status". Click on it.

5

View Status: Your visa application status will be displayed. Common statuses include "Pending", "Approved", "Rejected", or "Under Review".

6

Follow Up: If your visa status remains "Pending" or "Under Review" for an extended period beyond the expected processing time, you may consider reaching out to the Kenyan immigration department for further information.
Visa Fees
Single Entry Visa
Transit Visa
Multiple Entry Visa
5yr Multiple Entry
East Africa Visa
Visa Fee Questions
Are there any additional charges apart from the Kenya visa cost?
Every eVisa application incurs a USD 1 service charge. Additionally, there are card handling surcharges applicable to payments made using Debit cards, Credit cards, VISA Card, and Mastercard.
Can I pay the visa fee upon arrival in Kenya?
Previously, US citizens could obtain a visa on arrival. However, with the introduction of the e-Visa system, the Kenya online visa needs to be paid upon your Kenya visa application online.
What payment methods are accepted for the e-Visa fee?
The Kenya e-Visa portal accepts major debit/credit cards. Some payment methods mentioned include Debit/Credit/Prepaid Card, KCB Cash, and Equity Cash.
Is the Kenya visa price refundable if my application is denied?
The Kenya visa costs are non-refundable, regardless of the outcome of the application.
Do I need to pay another visa fee if I decide to extend my stay?
If you wish to extend your stay beyond the visa's validity, you'll need to apply for an extension at the immigration offices in Kenya, which comes with additional fees.
Length of Stay for Different Visa Types
Single Entry Visa
Transit Visa
Multiple Entry Visa
5Yr Multiple Entry
East Africa Visa
Visa Extentions
In Kenya, certain types of visas can be extended, provided that the applicant meets the necessary requirements. To apply for an extension go to the Directorate of Immigration and Registration of Persons in Nairobi, Mombasa, or Kisumu.
Visitors on a tourist visa can apply for an extension if they wish to stay longer than the initial validity period.
Address: Directorate of Immigration and Registration of Persons in Nairobi, Mombasa, or Kisumu
Countries That DO NOT Need a Visa to Travel
List of Kenya Embassies in US
Kenya Embassy in Washington D.C.
Kenya Consulate General in Los Angeles
Kenya Consulate General in New York, NW
Conclusion and Summary
For Americans looking to travel to Kenya, there are various visa options available. The appropriate visa for you hinges on your purpose of visit. Each visa category comes with distinct guidelines, fees, and processing durations. So, before heading to Kenya from the US, ensure you're clear on the specific visa you require.
If you're considering a leisure trip to Kenya, Atlys is here to facilitate a swift visa acquisition. Should we fail to process your tourist visa in a timely manner, you'll receive a full refund.
Government Sources
This blog was written using information from official government sources. We checked all facts with trusted guidelines. You can trust the details in this post. And this blog is written with the help of AI to explain difficult concepts easily.
Author: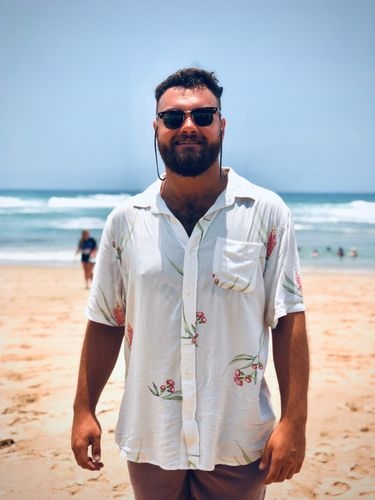 Armando du Preez
Frequently Asked Questions
The Kenya eVisa is an electronic visa for US travelers planning to visit Kenya for tourism, business, or transit. It is processed online, without needing to visit an embassy.