Are Digital Nomad Visas/Remote Work Visas Worth It?
Last Updated : Sep 4, 2023
Atlys in the news
More countries are adding Digital Nomad Visas to their consular options. Officially, Estonia was the first country to create a digital nomad visa in 2020, but in truth, the trend of working remotely for a company while in a different country has been around for a while and more and more workers are joining the movement.
It's understandable, even inevitable when one takes into account the freedom that the digital nomad lifestyle offers workers. Why work in a dreary shared office space in Baltimore if you can work in a trendy coffee shop in Barcelona? This exact question has only been amplified by the COVID-19 pandemic and the remote working culture that has emerged from it.
Recently, the number of US professionals describing themselves as digital nomads increased from 7.3 million in 2019 to 10.9 million in 2020. That's an increase of 49%, and the trend shows no signs of slowing.
However, as the number of people making the change to the digital nomad lifestyle increases, so too do the queries, issues, and frustrations surrounding this relatively new lifestyle. Becoming a digital nomad isn't just about googling "how to be a digital nomad?" and following the steps. In fact, there's no one-size-fits-all option when it comes to being or becoming a digital nomad. The process is rather more complicated and involved than all that.
But don't worry, that's why we are here, to help clear up the uncertainty and confusion surrounding digital nomad visas and get you that step closer to sipping on a cappuccino somewhere in Barcelona.
In this post we'll look at:
What Precisely Is A Digital Nomad Visa?

Do You Need A Digital Nomad Visa To Become A Digital Nomad

The Impact Of COVID-19 On Digital Nomad Visas

Things To Take Into Account When Applying For A Digital Nomad Visa

TL;DR: Our Final Judgement - Is A Digital Nomad Visa Worth The Trouble
What precisely is a Digital Nomad Visa?
A digital nomad visa is a travel document that allows travelers to live in a country for a prolonged period, provided that they work for and receive payment from a company outside of that country.
It allows artists, freelancers, e-traders, and various other location-independent professionals to enjoy the perks of living in another country while enjoying the relative security of still being able to do work for a company that is not based in the country where they are currently residing.
However, It is worth noting that you do not always need a digital nomad visa to be a digital nomad. In fact, most people who start out on their digital nomad journey elect to do so on a simple tourist visa.
In fact, we've got this account from one of our customers who did exactly that, and we were so impressed by his method, that we've decided to use it as a template for future travelers. The main boon of his approach is that it allowed him to scout the country where he was looking to become a digital nomad beforehand. He was able to take into account various factors like the country's infrastructure, internet quality, culture, and cost of living.
In the following passages, we'll be looking at how to evaluate all of those elements when you've decided on becoming a digital nomad.
Do You Need A Digital Nomad Visa To Become A Digital Nomad?
Nope.
It might sound strange but you can be a digital nomad without a digital nomad visa. This is clear when you take into account the number of people who are living as digital nomads and compare that number with the number of digital nomad visas that have been issued. The number of digital nomads far outnumber the number of digital nomad visas.
Further evidence is the fact that the digital nomad movement has been around long before Estonia created the world's first official digital nomad visa program.
Add to this the fact that a large proportion of US citizens surveyed were living a digital nomad lifestyle in a country without an official digital nomad visa program, and you quickly realize something is up. So how are these people doing it?
Simple, they are just following easier routes to working remotely overseas - routes that don't involve all of the pesky paperwork and declarations that usually accompany a digital nomad visa application.
Very much in the same way that the travel-savvy customer of ours used bureaucracy to work for him.
What if I'll Feel Safer Knowing That I Have A Digital Nomad Visa?
In most of our case studies, the safety and security that a digital nomad visa provided was negated by the effort, uncertainty, and time spent completing the process.
However, if you are still unconvinced and want to go the digital nomad visa route we do have a couple of pointers:
Make Sure You Will Be Able To Become A Digital NomadFirst off, if you are dead set on applying for your Digital Nomad Visa, you need to be 100% sure that you'll be able to live a digital nomad lifestyle.
This might sound obvious, but there's more to that statement than meets the eye. For instance: Does the company you work for have a digital nomad policy? While you might be able to work remotely at the moment, what happens when the scenario changes and you're required back at your desk for your 9 to 5?
We've had a couple of travelers write to us with exactly this problem, so you can trust us when we tell you that being two months into your digital nomad lifestyle, only to have the rug pulled from beneath you is not where you want to be.
Take A Trip To Scout AheadWe understand that this might sound exorbitant, but traveling to the country that you want to be a digital nomad in and spending a week there might actually work out cheaper than would be the case if you didn't. The reason for this is straightforward: Places aren't how they seem in blogs and Instagram posts.
By traveling to let's say Portugal, and spending a week in the first city you plan on making your base you'll ensure that you come to grips with the city's sights, sound, smells, and culture. This will lessen the impact of the initial culture shock you'll experience and help shorten your orientation period.
Reach Out To the Specific Country's Embassy or Consulate.Another issue is the fact that different governments have different definitions and requirements to qualify for a digital nomad visa. Every digital nomad visa program is different from the rest.
For instance, one might require a letter of authorization from your employer that states you are able to work remotely in the country, like Portugal, while other countries may only need a payslip from your employer, like Mauritius.
These requirements are seemingly random, and they can have a massive impact on a traveler's physical, financial, and mental health. That's why it is worth your time calling or emailing the embassy or the consulate to find out exactly what you need to do to complete the application. And never make the mistake of assuming.
To help you choose which country's digital nomad program best suits you, we've compiled a list of the top ten digital nomad visas available to US citizens. In it, we rank different digital nomad visa programs according to the time and energy the application requires, and the confusion and uncertainty that the process might cause. We also take a look at things like internet speeds, the cost of living, and the ability to travel.
What is the Impact of COVID-19 on the Digital Nomad Movement And Digital Nomad Visas?
If there were ever any thoughts of the digital nomad movement being a fad or a craze, it was quickly extinguished by the COVID-19 Pandemic. As mentioned before, more people now enjoy the ability to work remotely than ever before.
This means that there's a massive upsurge in people who want to become digital nomads. This in turn means that embassies are being inundated with digital nomad visa applications, adding further months of confusion and uncertainty to an already lengthy and strenuous application process.
To avoid this, we strongly recommend that you read this account on how a traveler became a digital nomad without any of the pesky paperwork.
The pandemic has also given a new lease of life to the idea that traveling should be done in a conscious manner, with more and more tourists choosing to travel to fewer locations while spending more time and money at those locations. This is obvious when one takes into account that there are only ever a couple of destinations available to a traveler due to various international travel restrictions. We'll have to wait and see whether this trend of "conscious" traveling continues after the pandemic.
This type of traveling also fits into the modus operandi of the average digital nomad where they'll make a location their base of operations for a couple of weeks before moving to the next location. However, to become a successful digital nomad will require more than just figuring out your itinerary.
Things to take into account when You've decided to Apply For A Digital Nomad Visa
Consider The Country Where You Want To Become A Digital Nomad
We cannot overstate the fact that if you are thinking of becoming a digital nomad in another country you should do your research beforehand. As stated earlier this should include you traveling to a said country on a tourist visa to go check things out. Some aspects of a country can only be fully experienced while you are in a country. These aspects include:
The Country's InfrastructureWith infrastructure, we refer to everything that you'll need to make your stay in the country a success. What is the overall state of the roads? How easily can you get around only using public transport? What does the healthcare system look like?
There are loads of questions that you'll only really be able to answer when you are feet on the ground in the country of your choice. One of the most important questions is that of internet connectivity.
Finding out what the state of the internet is in a country is vitally important, so important in fact that we've compiled a list of best digital nomad visas where internet connectivity is one of the main ranking criteria.
Internet speed, internet coverage, and internet stability are all critical when working remotely. There are only so many times you can blame sharks chewing up an undersea cable before your boss becomes a little bit jumpy.
The Overall Sense Of Community And SafetyNext, you might want to find out what kind of communities exist in your country of choice. With this, we refer both to the local community and any expat or digital nomad community. These factors are really important when it comes to the sustainability of your digital nomad existence.
If you find yourself isolated in a local community that does not look kindly upon digital nomads invading their picturesque town, your stay there might not be the most memorable. The same goes for the existing expat or digital nomad community - if the expats are mostly rich retirees you might have some trouble fitting in. Once again, we advise that you use a tourist visa to scout ahead and see what the communities are like for yourself.
Another thing every traveler should take into account is their relative safety in the country of their choice. Some of the countries offering digital nomad visa programs still suffer from poverty and inequality and an idealistic and bright-eyed foreigner might look like a tempting target.
Other countries might take the opposite approach and tax your foreign earnings, as is the case with the proposed Spanish Digital Nomad Visa which could see you lose up to 25% of your hard-earned cash.
The best way to figure out what goes on in the murky world of bureaucrats is to join online forums and ask people who have already gone through the process what it's like. Another way is to read first-hand accounts like this one and draw inspiration from them.
Set Up Cost And Other Hidden Costs.Finally, you might want to look at the setup costs of becoming a digital nomad. Figuring out how much you're willing to spend daily is a great first step. To do this you'll need to investigate what a realistic amount to spend on food, transport, and accommodation is for you. Then also take into account hidden costs of doing your work in a shared office space or coffee shop, and how this compares to renting a room where you'll be able to do your work.
Other things to take into consideration are elements like the cost of repairs done to electronics, and the price of said electronics if they'll need replacing. The last thing you want is the end to your digital nomad journey because you've spilled some coffee on your Macbook.
Once again, we cannot understate the value of actually traveling to a country before you begin your digital nomad existence to investigate all of these elements for yourself.
However, to ensure that your journey to becoming a digital nomad is a smooth and successful one, you'll need to do more than extensive research on your destination of choice. You might also want to investigate if an actual Digital Nomad Visa is worth it for you, specifically.
Determine if a Digital Nomad Visa Is Really Necessary For Your Nomadic Dreams
As I mentioned before, you do not always need a digital nomad visa. If you are a US citizen, who's registered for tax in the USA, you can continue working for your US-based clients wherever you go in the world.
For Example:You'll be able to travel to Spain on a Schengen tourist visa and reside and work in the country so long as you do not do work for any Spanish nationals or companies. The only drawback is that you'll only be able to live in Spain for the 90 days allotted by the Spanish Schengen Tourist visa. Couple that with the fact that after those 90 days have passed, you'll only be able to apply for another Schengen Visa after another 90 days (a 180 day period in total) and you can see why more and more digital nomads are choosing other routes when they consider Spain as their digital nomad destination.
One of these routes is traveling to Spain on a Schengen tourist visa to scout ahead and then apply for Spain's non-lucrative visa, which will allow a traveler to live in Spain for up to a year, provided that they do not work for a Spanish national or Spanish company. This seems to be the best solution because Spain does not as of yet have an official Digital Nomad Visa.
Another route people are using is to apply for Portugal's D7 visa, which is much less complicated when compared to their Spanish compatriots. Portugal's D7 Visa also has the added benefits of allowing travel within the Schengen Area, and extra perks like zero taxation on Cryptocurrency income! This brings us to the next point - do research about the country where you want to live as a digital nomad.
Consider the entirety of the Digital Nomad Visa Application Process
If you've decided that you will definitely make use of a country's digital nomad visa program, it's time for you to create a budget. This isn't just a budget to take into account the financial toll of applying for a digital nomad visa, but also a budget for the time you'll spend, the amount of energy you'll need, and the impact the application will have on other areas of your day to day life. To help you we've broken these elements down:
Create A Time BudgetAny visa application is a lengthy and taxing process. A Digital Nomad Visa Application, with its country-specific requirements, is doubly so. We advise that you set some time apart during which you'll be able to concentrate on A.) the gathering of the required documents, B.) the submission of your application and C.) Time spent waiting for your application and any correspondence if necessary.
A normal Schengen Tourist visa can cost you 13 hours of your life… With the complexities of a Digital Nomad Visa, that amount of time can quickly spiral towards the 50-hour mark! Make sure you have enough time set apart to deal with all the intricacies that accompany a Digital Nomad Visa.
Create An Energy Budget.The effects that such a lengthy application process can have on your mental and physical health can be devastating. This is why we advise that you compile an energy budget, and only spend energy on your application in periods identified.
This will also allow you to better compartmentalize the application process and ensure the stress and frustration that it may cause doesn't bleed into your everyday life. Effectively dealing with the confusion and frustration that such a lengthy application process brings is the best way to ensure your application is a success.
Make Sure You Can Make Sense Of The UncertaintyAs soon as you've submitted your application the entire process turns into a waiting game. And as anyone who has waited for important correspondence can attest to, waiting for causes uncertainty.
This is where you'll need to be as disciplined as possible. Put the application process out of your mind and ban it from the dinner table. Else you'll soon find that the uncertainty will invade every aspect of your day-to-day life and leave you asking if this wasn't all just a massive waste of time.
That's a whole lot to consider for a pesky piece of paper. It kinda makes you wonder if…
Is A Digital Nomad Visa Really Worth It? Our Final Judgement.
In most cases, no.
That's because most digital nomad visa programs are still in their infancy. As such they are mostly designed to help protect the country that offers the program, either through massive financial obstacles or through miles and miles of red tape.
It seems that countries have not yet fully realized that digital nomads are a commodity and should be treated as such. They provide an economy a whole new avenue of disposable income, while not affecting that economy's ability to provide work for their own citizens.
The biggest challenge at the moment is to ensure that the areas that digital nomads settle are not impacted negatively and don't suffer the effects of gentrification and cultural alienation. But any government can tackle these issues through dialogue with the parties involved, and the first government to do so successfully will reap the economic benefits of such a move.
I still recommend that anyone who wants to become a digital nomad, travel to their chosen country beforehand to help them decide if that is really what they want. After they've gone through this initial period they can decide if the time and energy of applying for a digital nomad visa are worth it, or if they should take a more creative approach!
Author: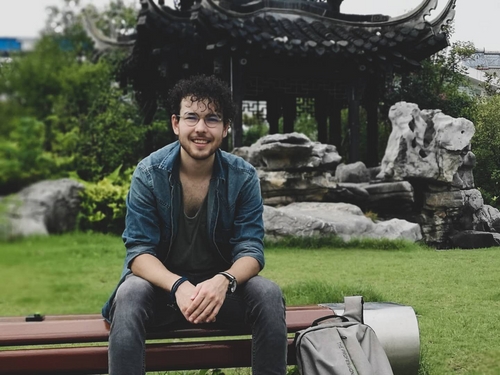 Richard Nathan
Verified Author: