Aruba ED Card: How To Get Your Aruba ED Card Online
Last Updated : Oct 2, 2023
Atlys in the news
30-Seconds Summary
Aruba is a popular travel destination known for its beautiful beaches and vibrant atmosphere. To visit Aruba, you need to obtain an Aruba ED card, which stands for Embarkation-Disembarkation card.
The ED card verifies that you have fulfilled the necessary requirements to enter Aruba, including purchasing Aruba Visitors Insurance. To apply for the ED card, you can visit Aruba's official portal and follow a simple process. Once you complete the application, you'll receive a response indicating whether you qualify or not.
Along with the ED card, you must carry other documents like a passport, return ticket, and necessary documents for re-entry to your country of origin. Traveling to Aruba is convenient, with nonstop and single-connection flights available from major U.S. cities and global hubs.
Important Information
Aruba
— Aruba ED Card Validity
Is valid for a single entry and allows you to stay for 30 days.
— Process Type
The process to obtain the Aruba ED card can be completed online.
— When to Apply
Apply at least 7 days before your planned arrival in Aruba.
It's no wonder you would want to travel to Aruba, as this little 20 miles-long and 5 miles-wide island truly is 'one happy island. Since you are here, I'm sure you know exactly why Aruba's sand isn't hot, even during the hottest time of day.
Did you know that it is virtually effortless to get your Aruba ED card if you follow a few simple steps?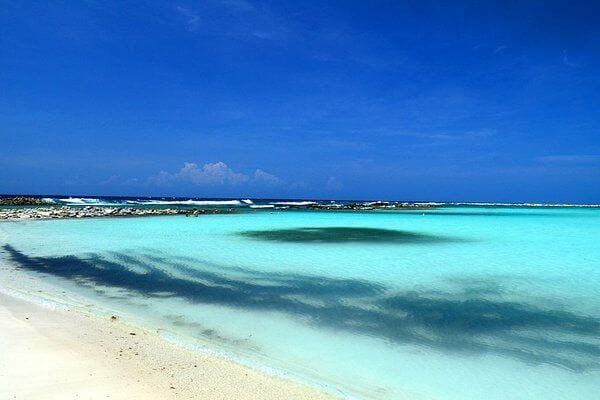 What Is The Aruba ED Card And Why Do I Need It?
The name Aruba ED card stands for Aruba's official Embarkation-Disembarkation card. The online Aruba ED card helps verify that all necessary were taken in order to board an inbound plane to Aruba.
Additionally, the Aruba ED card is able to show that you have purchased the Aruba Visitors Insurance and are ready to travel to the beautiful Aruba island. Overall the Aruba ED card saves you a lot of effort of carrying around a ton of documents as everything will already have been verified for the Aruba ED card.
Who Needs To Apply For The Aruba ED Card
This Aruba ED (embarkation-disembarkation) form is mandatory to be completed by all travelers to Aruba, including minors and infants. This includes residents as well as non-residents of Aruba.
What Is The Aruba ED Card Required Documents?
Along with the Aruba ED card, travelers must also carry other verifying documents such as:
Passport - Make sure there is a valid visa sticker if you hold a passport from an Aruban visa-required country.

A valid return or future destination ticket.

Necessary documents for returning to the country of origin/country that a traveler has the right to enter. For example, a valid residence permit (temporary or permanent).

If requested by the migration officer, the traveler needs a valid reservation for accommodation in Aruba (e.g. hotel or apartment), or property ownership in Aruba (a residence, condominium, apartment, timeshare apartment, etc.)

If requested by the migration officer, the traveler needs to provide adequate financial means to provide for hotel expenses (if applicable) and living expenses during his/her stay or that he/she has a declaration of guarantee from a legal resident of Aruba.
What Is The Aruba ED Card COVID Test Requirements?
As of Mar 19, 2022, Travelers are no longer required to present a COVID-19 negative test result or proof of vaccination. However, it's recommended to download Aruba's health App on your smartphone to make sure you are up to date with all recent Aruba Covid test requirements and Covid-19 measures and instructions.
How To Complete The Aruba ED Card Application?
You will have to complete the embarkation and disembarkation card online by going to Aruba's official portal. This is really a super easy process if you follow these steps:
Step 1:
On the official Aruba portal, you will find the main screen where you will have to select 'non-resident' or 'resident'. If you are a tourist you will choose 'non-resident'.

Step 2:
Once you have clicked on the arrows of 'non-resident', a pop-up will appear where it will state that you can fill your Online ED card application in for a period of 7 days prior to your arrival. Here you can select your arrival date.

Step 3:
You will be required to fill in your personal information on the start page. These include Last Name, First Name, Date of Birth, Country of Nationality, Passport Number, Passport Expiration date, Passport type, Email Address, and Telephone number.
As soon as you have filled in all these fields accurately, you have to click 'Next'.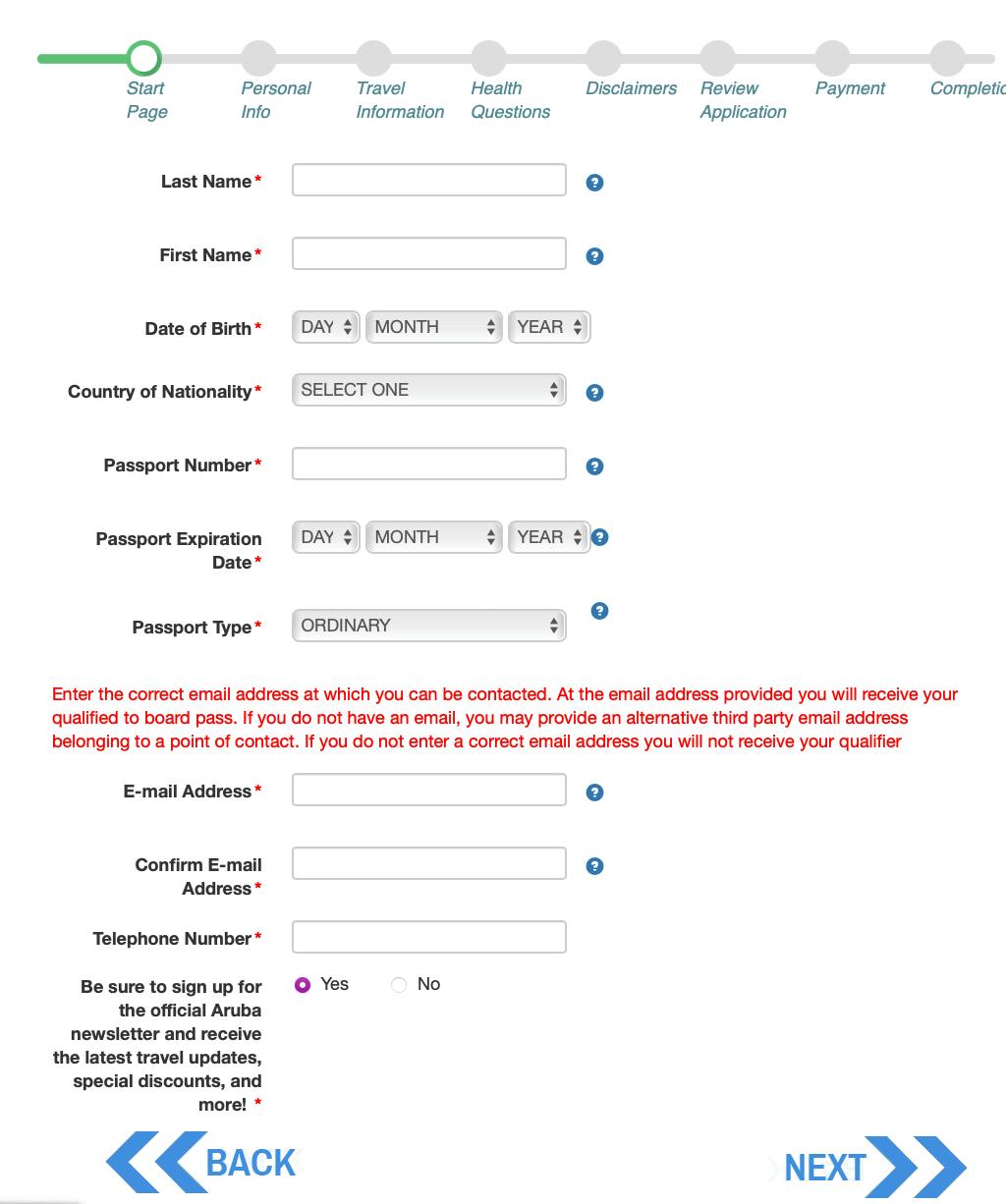 Step 4:
Here the Online Aruba ED form will require you to fill in more personal details such as gender, employment details, permanent address, etc.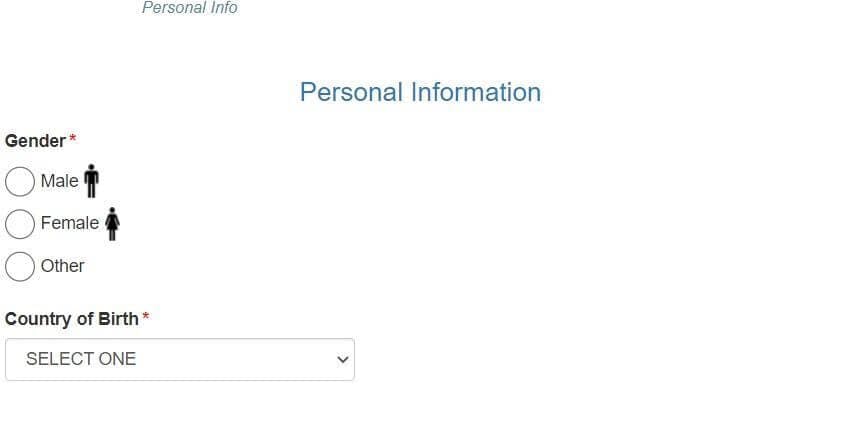 Step 5:
In the fourth section of the Aruba ED card, you will have to provide the flight details like the airline's name, departure date, name of the accommodation, the number of times visited the island, etc. You will also be required to answer some questions about visiting information to Aruba etc.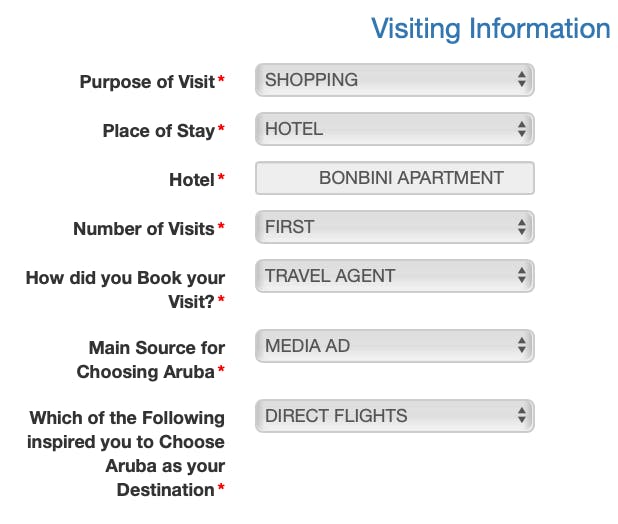 Step 6:
Next, for your online Aruba ED form, you will have to read and answer a few disclaimers about Conditions to qualify for the board, Screening and testing, Other instructions, Costs, and Rules & regulations.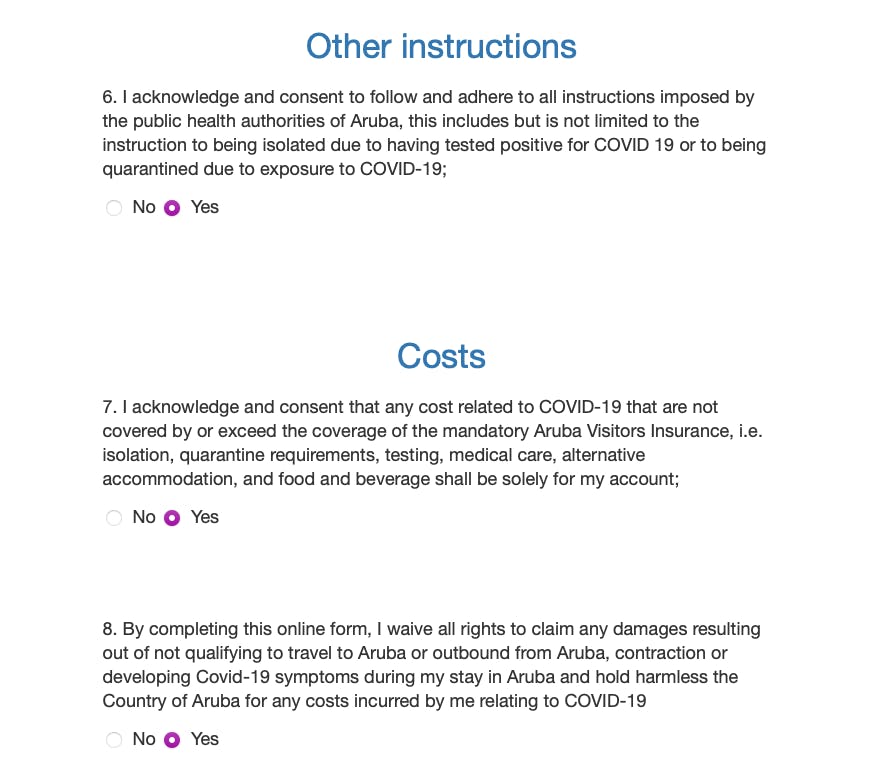 Step 7:
Hereafter you will have completed every step of your online Aruba ED form, there are two possible responses to your online application request: qualified or denied. If you qualify, you will receive the barcode that they will scan at the airport.

So Now That You Have Your ED Card Sorted, How Do You Even Reach Aruba?
Getting to Aruba from almost anywhere in the world is a simple, stress-free experience. Aruba is a happy Dutch Caribbean island in the Southern Caribbean. At the Queen Beatrix International Airport, you'll find frequent nonstop or convenient single-connection flights from most major U.S. cities and daily flights from all major hubs around the world.
Frequently Asked Questions
The ED card is checked twice; first, the airline will assess it during the departure, and second, the authorities will inspect the card after your arrival in Aruba.
Author:
Verified Author: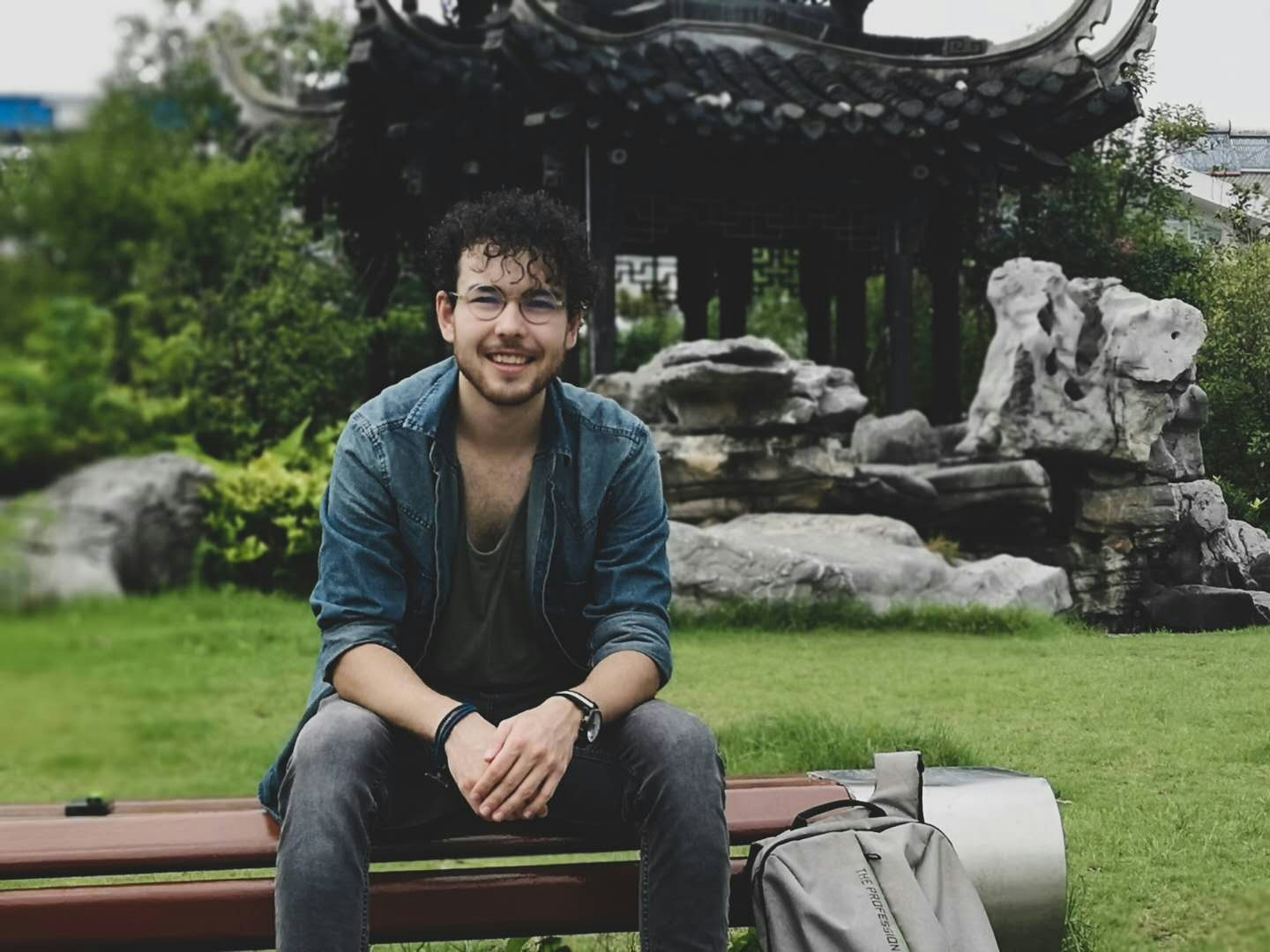 Richard Dettmar