Brazil Visa Requirements - Visa Application Guide For US Citizens
Last Updated : Oct 2, 2023
Atlys in the news
Important Information
Brazil
— Is a Visa Required?
No. US citizens are visa-exempt for a period of 90 days.
If you're planning a tourism trip to Brazil, you're in the right place. I will cover all the information, such as the Brazil visa requirements, who needs to apply, and how to apply for the Brazil Tourist Visa.
But here are the most important information first:
Type of visa required: Luckily US citizens are visa-exempt for a period of 90 days. However, some countries are not visa-exempt and will therefore need to apply for a Brazil Tourist Visa.
Brazil visa cost: The Tourist visa is $80.
Brazil visa processing time: 10 - 15 working days.
Can I apply for a Brazil visa on arrival? Brazil does not grant VOA.
Easiest way to apply: Atlys
Let's explore everything about the Tourist visa.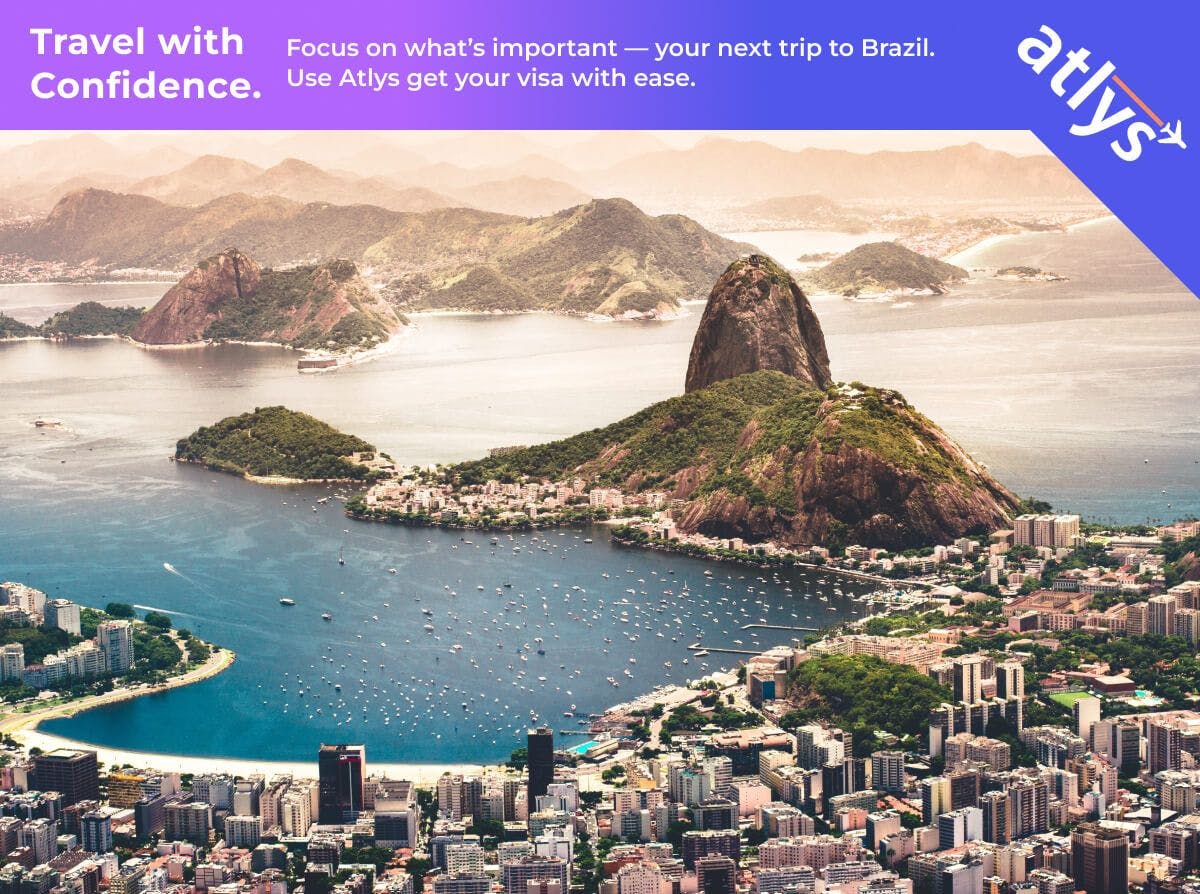 Who Needs A Visa For Brazil?
This section answers the most important questions such as 'Is there a Brazil visa for US citizens?'
Do US Citizens Need A Brazil Visa?
No, US citizens enjoy visa-free travel for a period not exceeding ninety (90) days.
Do US Green Card Holders Need A Visa For Brazil?
It depends on what passport you hold. It is easy to determine if you would need to apply for the Brazil Tourist Visa%20Novo%20190617.pdf).
At first glance, the document can be confusing. However, you only have to use the 3rd column in the linked document to make it easier. The 3rd column is marked VIVIS, and it stands for "Visitors Visa". After you find the country you are applying from, you have to go back to the index to determine if you will need a Brazil Tourist Visa. The index has 21 conditions, and they describe whether or not you will need to apply for the Brazil Tourist Visa.
How To Get A Brazil Tourist Visa In Minutes?
Applying for visas can be tiresome, especially if you don't understand the visa requirements and application process. However, traveling to Brazil can be effortless if apply for your visa through Atlys.
With Atlys, you can submit your documents within minutes. Furthermore, you don't need to worry about any requirements or visa-specific details. Simply enter your travel dates and personal information. Atlys will handle the rest.
Still don't believe me? Download the Atlys app and start your application now.
The great thing about Atlys is that it saves your information. So, the next time you apply, it'll be even faster.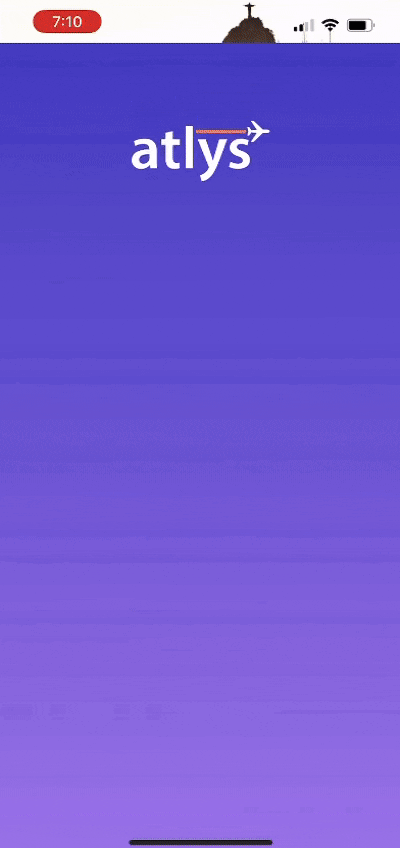 What You Need To Know About The Brazil Tourist Visa
Before you start with your Brazil Visa application, there are a few things you will need to know.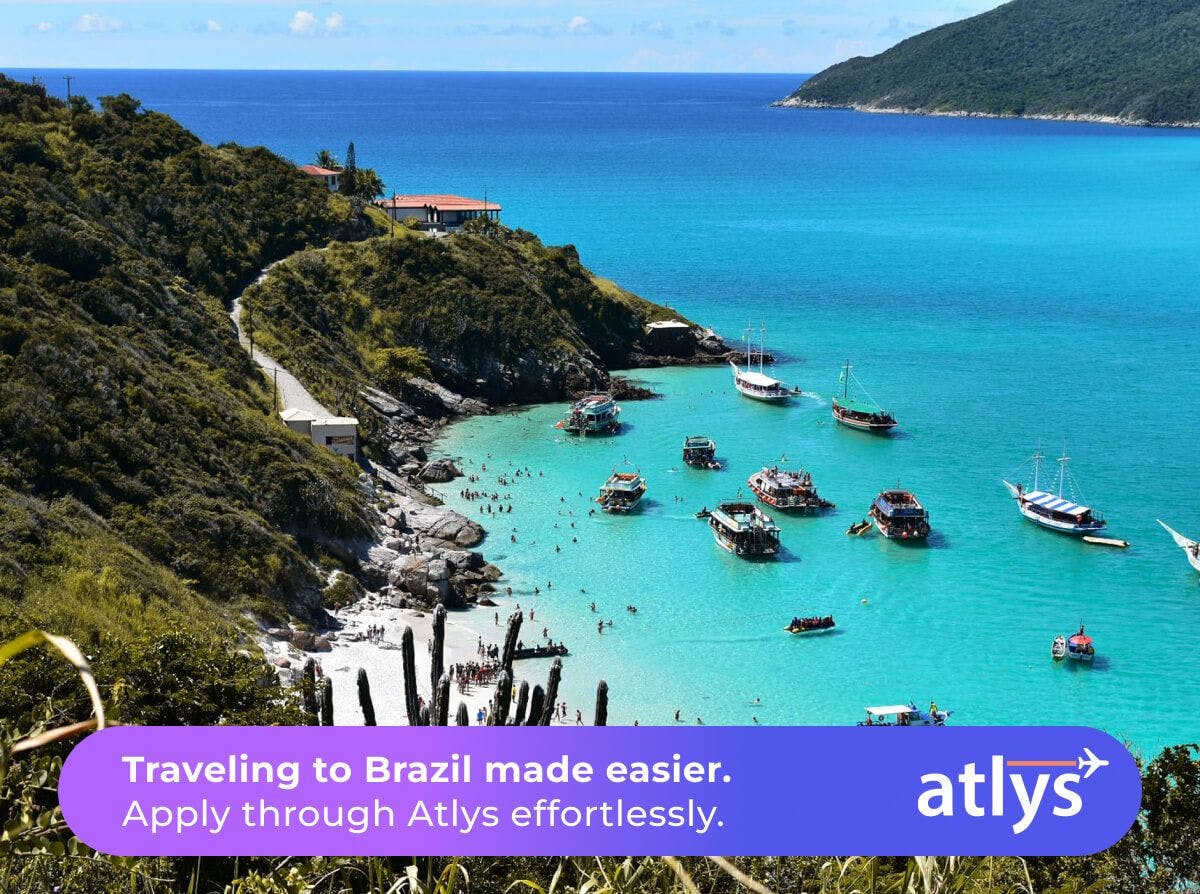 What Is A Brazil Tourist Visa?
The tourist visa for Brazil is issued to foreigners who wish to visit the country for a short period, and it is valid for up to 90 days. Example purposes when applying for a Brazil visa are:
The Brazil Tourist Visa is also known as the Brazil Visitors Visa or temporary visa.
Is There A Brazil EVisa Available?
Unfortunately, the Brazilian government does not issue EVisas to foreign nationals anymore. Previously, citizens of the United States, Canada, Australia, and Japan could apply for a visa online and receive a Brazil travel visa via email. The Brazil EVisa was launched in January 2018 and phased out on June 17, 2019.
Instead, the Brazil visa for US citizens is now visa-free for up to 90 days. After that, they must apply for a Brazil visa application at the nearest Brazilian Consulate for extended stays.
How Long Is The Brazil Tourist Visa Valid For?
A tourist visit visa to Brazil is valid for 90 days. However, depending on the Brazilian Embassy or Consular services you have chosen, it may be issued for less.
Please note that it also depends on the type of Brazilian visa you are applying for.
What Is The Brazil Tourist Visa Fee?
As you might expect, there will be a Brazil visa fee you must pay when applying for the Tourist Visa. However, it is essential to note that different applicants have different fees.
The fees are as follows:
Tourist Visa Fee: $80 (For all countries, except for countries below)
What Is The Processing Time Of The Brazil Tourist Visa?
You should expect to wait for 10 to 15 work days after submitting your completed visa application for Brazil. The processing time visa to Brazil varies according to the Embassy/Brazilian Consulate handling your application.
Sometimes the processing time can take longer than usual due to factors such as demand, additional security measures etc.
Can You Extend Your Brazil Tourist Visa?
Yes, you can. Almost any type of Brazil travel visa can be extended by the Brazilian Federal Police.
You must apply for a visa extension at the local office of the Brazilian Federal Police (DPF). You must submit the application two weeks before your visa expires, but no earlier than one month.
What Are The Brazil Visa Requirements?
You will need the following documents to apply for your Brazil Visa:
Valid Passport (travel document): Hold a passport valid for at least 6 months after your trip and must have 2 open visa pages.

Proof of U.S. Residence (if applicable): This can be either your U.S. Passport or Green Card.

Passport-sized photo: You can also upload a digital photo when you complete your online application form.

A return flight ticket or flight itinerary

Proof of financial sufficiency: Documents that will act as proof are bank statements, payslips, or a pensioner cheque.

Proof of accommodation in Brazil: You can use your hotel confirmation booking for your proof of accommodation.
What Documents Are Required When Applying For A Minor?
If you are applying for a minor, there are additional documents you need to submit during the application process. They include:
Original birth certificate and a copy

Unless both parents are present at the Consulate to sign the form in front of a Consular authority, both signatures must be notarized.

Both parents must submit a copy of their passports or other forms of photo ID.
It is important to note the following:
If only one parent is listed on the birth certificate, only their signature is required.

If one parent is the legal guardian or has sole custody, a notarized copy of the court order awarding sole custody and exclusive parental rights must be presented.

If one parent is deceased, a death certificate must be presented.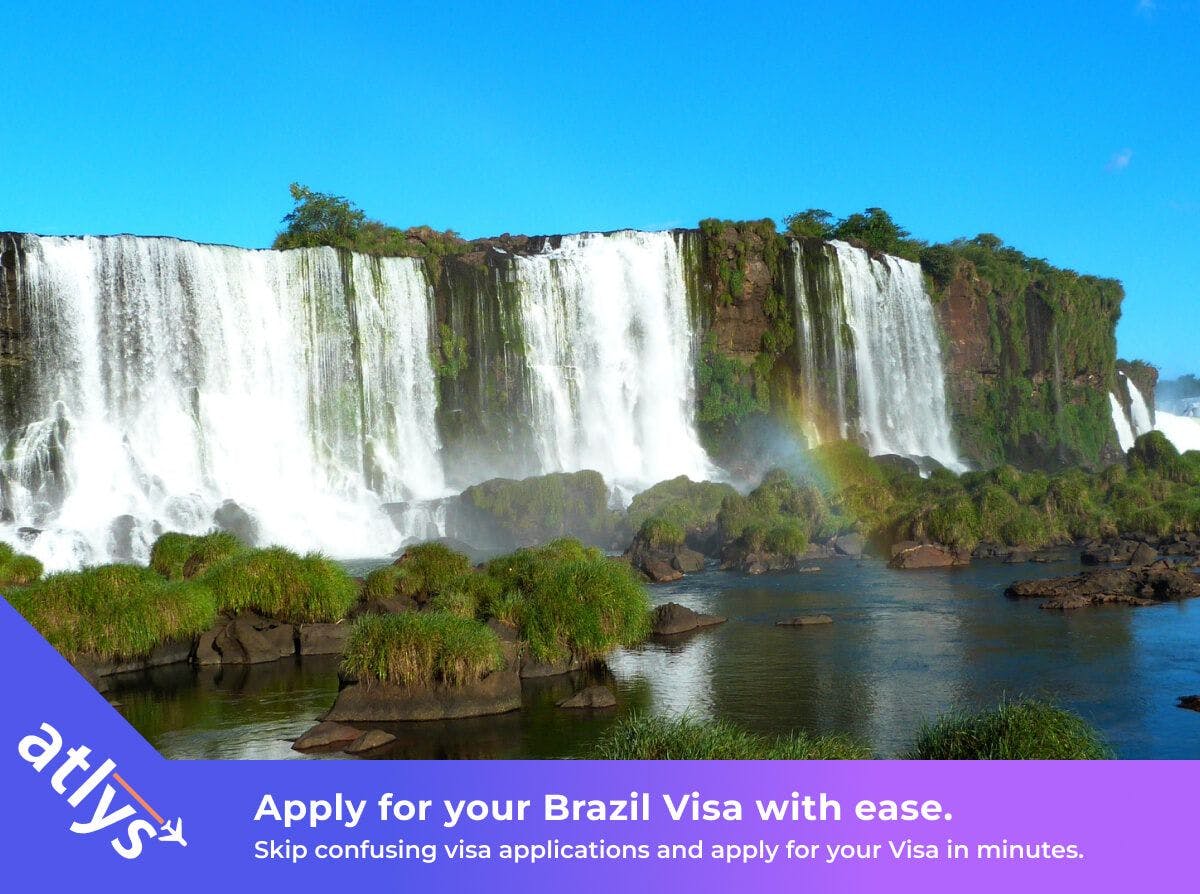 How To Apply For The Brazil Tourist Visa?
You are now ready to start your Tourist Visa application. This section will outline the steps you must take and what you can expect during the application process.
Step 1: Gather All The Required Documents
As you might already suggest, you must gather all your required documents before starting your application process. This is essential because you will be required to submit documents while completing your online application.
Always remember to make copies of all your documents. I have lost documents before, and it can slow down your application.
Step 2: Complete The Online Application Form
After gathering your required documents, you must start with your online application form. You can follow the link that will take you to the online application form.
The online application form can take you 20 to 30 minutes to complete. If you have any physical documents, you can scan them to your computer. The last page will allow you to upload all documents, such as flight tickets, bank statements, proof of accommodation, and any additional documents.
After you complete your online application, you will receive a generated code. It is essential to note down the code because you must use it to print the form delivery receipt. In addition, it must be used if you want to change information on your application form.
Ensure that you print your application form, as you must submit it with your required documents.
Step 3: Book Your Visa Appointment
The step depends on the Brazilian Embassy you will use. Before you book your appointment, contact the Consulate general or embassy in your area to determine if you need to book an appointment.
After booking your appointment, you will receive an email or SMS confirming your appointment date and time.
Step 4: Attend Your Visa Appointment
You must attend your appointment because this is where you need to submit your application. However, don't stress too much about the appointment. It will only be a short in-person interview with a Brazilian Embassy or Consulate staff member.
They will ask you some questions regarding your trip and may require you to submit additional documents.
If you want to submit your visa application through email or use a visa service agency, ensure to contact your preferred Consulate or Embassy. They will tell you if it is possible to submit it via the methods mentioned earlier.
Step 5: Pay Your Visa Application Fee
After submitting your application, you must pay your visa application fee. Depending on the Consulate or Embassy you use, the payment method can change.
Step 6: Wait For Your Visa To Be Processed
All you have to do now is wait for your application to be processed. As I mentioned earlier, your application can take 10 - 15 working days to be processed.
Step 7: Collect Your Approved Visa
The hard work has finally paid off. You will get a notification via your preferred communication that your visa has been processed. Then, all that is left for you to do is to collect your Brazil Visa.
Remember that if you submitted your application via email or service agency, you would get confirmation that it has been sent to your preferred address.
Atlys is still the easiest way to apply for your Tourist visa to Brazil.
What To Expect When Entering Brazil
When you arrive in Brazil make sure to have all your supporting documents such as passports, visas, etc handy. The Immigration authorities will stamp your passport and you will be granted entry into Brazil.
All done!
Get pumped as you are now done with the Brazil Tourist Visa application. Luckily the Brazil visa for US citizens is visa-free making the process even easier if you're an American. The last thing to do is sit back, relax and enjoy the wonders of Brazil.
Frequently Asked Questions
You can use your Brazil Visitors Visa for business. Just note that you must submit additional documents such as:


Nature of the company's/organization's business or activities in Brazil

Applicant's title and/or job description

Nature of business and activities to be conducted by the applicant in Brazil

Name(s) and address(es) of Brazilian company(ies) with which applicant will conduct business

Contact(s) in Brazil: name(s), phone number(s) and corresponding position(s)

Affirmation of company's financial support of applicant while in Brazil

Affirmation that the applicant will not provide any technical assistance or perform any salaried work while in Brazil (such activities require a VITEM V temporary work visa)
Author: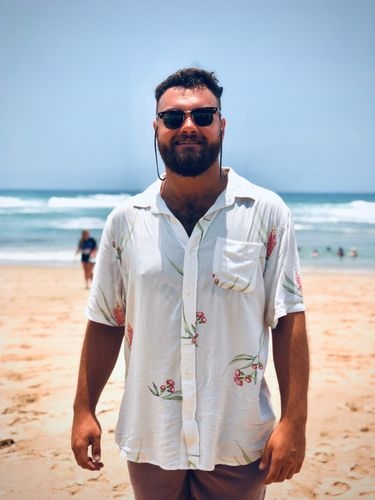 Armando du Preez
Verified Author: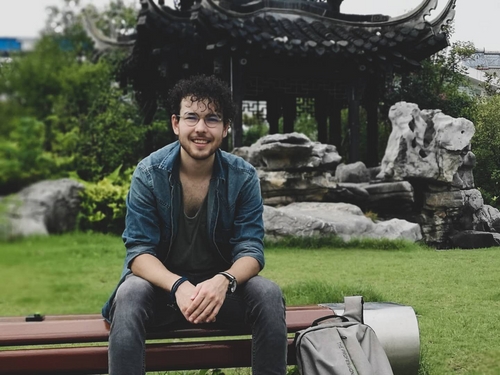 Richard Nathan