Cambodia Visa For US Citizens: Visa Requirements And Application Process
Last Updated : Oct 2, 2023
Atlys in the news
30-Second Summary
US citizens must apply for a visa for Cambodia before traveling.
You can apply for a Cambodia visa online.

The e-visa for Cambodia is a short-term, single-entry visa.

US green card holders need a visa. However, you can only apply if your country of nationality is on the e visa list.

The processing time for the visa starts after you submit your application.
Important Information
Cambodia
— Is A Visa Required?
Yes, you must apply for a visa before traveling to Cambodia
— Cambodia Visa fees
The cost is USD 30 with a processing fee of USD 6
— Cambodia E Visa Processing Time
The processing time is 2-5 business days
— Length Of Stay
You can stay a maximum of 30 days
— Cambodia Visa Validity
The validity of the e visa is 30 days.
Are you planning on going to cambodia? Well, you'll need to apply for a Cambodia visa. Let me save you time and get straight to the important details:
Can US Citizens Apply For An e-Visa To Cambodia?
Yes, US citizens can apply for an e visa for Cambodia. The application is completely online which means you can apply from anywhere as long as you have an internet connection. The visa is a short term single entry visa.
Note that you're not allowed to work while on a tourist visa.
Do US Green Card Holders Need A Cambodia Visa?
Yes, you do. You must apply for a visa if you're a US green card holder. Depending on your nationality, you can apply for a Cambodia e-Visa.
How To Get Your Cambodia Visa Through Atlys
Atlys works with partners to make sure your visa application process is as simple as possible.
What Are The Required Documents For A Cambodia E Visa?
You need to upload certain documents for your visa application. You'll need:
Valid passport: You need a scanned copy of your passport biodata page. Your passport must also be valid for 6 months from the date of your travel.

Passport photo: You need one recent digital passport photo with a white background.
How Can I Apply For A Cambodia E Visa Through Atlys?
To apply for your e visa for Cambodia through Atlys, you can follow this guide:
1

Download the Atlys app and create your account.

2

Search for your travel destination (Cambodia).

3

Complete the visa application form and upload your passport and passport photo.

4

Submit your application and pay the visa fee. 
Once your visa is processed you'll receive your visa via email. You must then download and print your visa.
How To Check Your Cambodia Visa Status
Checking your visa status through Atlys is as easy as applying. Here's how you can check your Cambodia online visa status:
2

Click on the "Profile" button.
Your visa status will be shown once you click.
Apply For Your Cambodia Online Visa Through The Government Portal
What Are The Required Documents For A Cambodia e-Visa?
When applying for your Cambodia Tourist Visa, there are certain Cambodia visa requirements you need to meet. Under the category of "Cambodia visa requirements," you'll find a list of required documents you will need to submit. You must attach these documents to your application, so double-check that you have everything.
You need the following documents:
Proof that you paid the visa fee (payslip).

Proof that you have sufficient funds to cover the costs of your trip (bank statements).

Proof of accommodation like hotel reservations.
What Are The Passport-Size Photo Requirements?
The passport-size photo you submit with your application has requirements. It would be best to ensure that your photo meets these requirements. Your passport photo must be:
Taken within the last 3 months.

Taken against a white background.

Two inches by two inches.

Printed on high-quality photo paper.
You can also use the free passport photo tool that Atlys provides. This tool can take any picture of you and turn it into a passport photo that meets the requirements.
What Are The Passport Requirements?
The passport requirements are crucial for your application. You will only receive your visa if your passport meets these requirements. You must ensure that your passport is valid for at least 6 months after your intended travel date.
How To Apply For A Cambodia Visa For US Citizens?
You can apply for the Cambodia Visa. However, you cannot apply for an e-Visa if you're from Afghanistan, Algeria, Bangladesh, Iran, Iraq, Pakistan, Saudi Arabia, Sri Lanka, Sudan, or Syria. The Cambodian Tourist Visa (T class) is the only online visa. We take care of everything from application to appointment so you can finish your application easily.
The process begins with selecting the right type of visa to suit your purpose of travel, such as a tourist. After checking the visa requirements online, you can now apply for your visa. Here is how you can apply for your Cambodia visa for US citizens:
Step 1: Access The Website
Go to the website to start the application process. Then, click on "Application." This will take you to the beginning of your Cambodia visa application.
You'll need to enter the Captcha for security measures and click "Apply Now."
Step 2: Complete the Application Form
The first thing you need to do on the application form then upload your required documents (passport and passport photo). Then, complete the online application form. You must provide your itinerary, passport, and contact details.
Make sure the information you provide is accurate and correct. I always recommend you compare your personal information with that of your passport. Remember, your Cambodia visa for US citizens will most likely get denied if your personal information does not match your passport.
After you complete the application, click "Next."
Step 3: Review Your Application
This is a very important step. It would be best if you made sure all your information was correct and uploaded the correct documents. Suppose you submit your application with the correct information. In that case, it could prolong the processing time, or in extreme cases, officials can only accept your visa.
Step 4: Payment
The next step is to pay the Cambodia visa for US citizen fee with your credit card. Again, confirm all your payment information before you submit your payment.
Check your email to see if they processed your application. You'll receive your e-Visa via email; print it out to show the Immigration Officer at your point of entry.
How Can I Check My Cambodia e-Visa Status?
You can check your e-Visa status online. To check your visa status, go to the website you used to apply and click on "Check and Change."
This will take you to another page where you must enter your reference number and primary email and click "Submit."
You'll then be able to see your visa status.
What Ports Of Entry Should I Use When Applying For The Cambodia e-Visa?
As I briefly mentioned before, there are only certain Cambodia Airports that allow you to enter the country with a Cambodian e-Visa. Therefore, with your e-Visa, you can enter Cambodia through one of the following Airports:
Phnom Penh International Airport

Siem Reap International Airport

Preah Sihanouk International Airport

Cham Yeam (Koh Kong) – Thailand border

Poi Pet (Banteay Meanchey) – Thailand border

Bavet (Svay Rieng) – Vietnam border

Tropaeng Kreal Border Post (Stung Treng) – Laos Border
Everything You Need To Know About The Cambodia Tourist Visa
Before applying, you need to know a few things about the Tourist Visa for Cambodia. These things include:
What Is A Cambodia Tourist Visa?
The Cambodia Tourist Visa (T-class) allows foreign passport holders to enter Cambodia for 30 days or less. In addition, the short-term Tourist Visa is available for travelers. However, you're not allowed to work in Cambodia on a Tourist Visa. Also, the Tourist Visa is a single-entry visa, which means you can only enter Cambodia once.
What Is The Validity Of The e-Visa for Cambodia?
The e-Visa to Cambodia from the US is valid for 30 days, and it's only a single entry visa. This means you can only enter and exit Cambodia once during your visa's validity period.
What Is The Cost Of An e-Visa For Cambodia?
The Cambodia e-Visa will cost 30 USD. Additionally, you'll need to pay a USD 6 processing fee. Please note that these fees can change at any time.
What Is The Visa Processing Time For A Cambodia Tourist Visa?
The Cambodia e-Visa takes a minimum of 2-5 business days, but it could take longer. So, suppose you submit your application more than 30 days before entering Cambodia. In that case, they will process it precisely 30 days before your arrival date.
Can I Extend My Cambodia Tourist Visa?
Yes, you can extend your 30-day Tourist visa for Cambodia. The visa extension is for an additional 30 days and costs between USD 30 and USD 50.
How Can I Extend My Tourist Visa For Cambodia?
You can extend your Cambodia e-Visa once for another 30 days at the Immigration Department of the Cambodian National Police. You'll need the following to apply for your visa extension:
A passport that is valid for at least another six months.

A blank page in your passport.

The renewal fee is in US dollars.

Any additional documentation required for your visa extension type, such as a letter of employment.
Things To Look Out For When Applying!
A few things could cause an error on your visa application. This usually causes officials to deny your visa, or in some cases, your visa won't reach them. To ensure that this doesn't happen, here are a few common mistakes people make that you should avoid:
Blurry Document Scans
When applying for the Cambodia e-Visa, your application will be automatically rejected if you upload blurry images of your supporting papers. Therefore, before uploading, make sure the passport scan is accurate. All the details must be clear, and there cannot be any smear or flash glare on it.
If using a scanning program to crop the image, be careful not to crop the image so much that any of your sensitive information is lost.
Some suggestions include utilizing a tripod or stand to hold your phone while taking the image to get a crisp scan of your papers using your phone and prevent any Cambodia e-Visa mistakes. Support your arms somewhere to prevent trembling if you don't have any.
Discrepancies In Travel Documents
Sometimes travelers need clarification and upload incorrect documentation (such as an outdated or incorrect passport) to the application form. These differences are a common reason why Cambodia's e-Visa applications fail.
By thoroughly reviewing each document before uploading it, you can avoid them.
Incomplete Application
Ensure you upload all the required documents before submitting your application for the Cambodia e-Visa. If you do that on the government website, you'll be able to start the process again. When filling out the form, it helps to have a list of the requisites, whether digital or on paper.
This way, you can ensure you have everything you need to complete your application successfully.
There You Go!
Apply for your Cambodian Tourist Visa today and experience the rich culture and history the Kingdom of Cambodia offers! Experience the beauty of the Angkor temples and learn about the rich culture of Cambodian nationals.
Government Sources
Atlys only wants to provide correct and reliable information. As such, we only use government websites as a source for our information. This includes:
Frequently Asked Questions
Yes Us citizens can get a Cambodia visa on arrival
Author: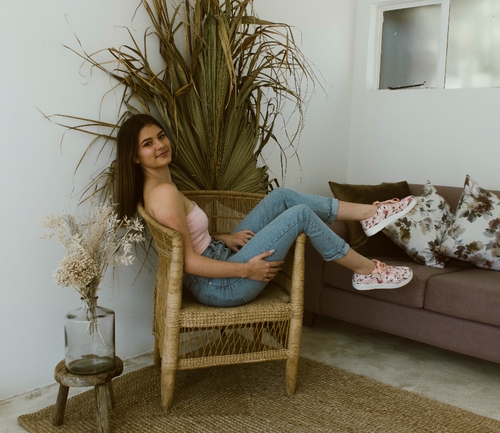 Laliq Schuman
Verified Author: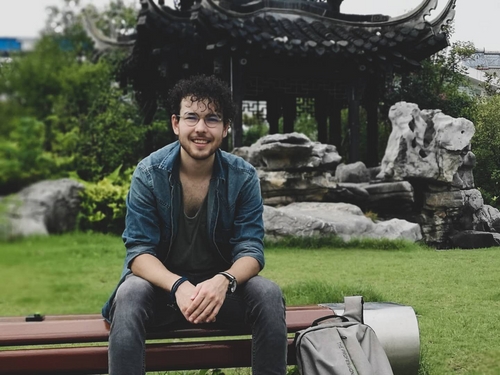 Richard Nathan