Dubai COVID-19 Entry Requirements
Last Updated : Sep 4, 2023
Atlys in the news
Ah yes, there it is. Let me park the car and go with my travel companion to the border check.
It's just a simple formality, right?
I get out of the car, and damn, it's so hot. It must be around 45 ℃ outside! Frankly, it feels like my body is melting.
After a short walk down a crooked and unmarked path, we finally entered a large air-conditioned room. Upon entering the cool-conditioned room, my friend and I were approached by two men that looked like border authorities.
"Where are you coming from, sir?" asked one man with a strong accent.
"Italy," I responded.
"And when did you arrive in Dubai, sir?"
"7 days ago."
"Oh, then you cannot enter Abu Dhabi, sir. Unfortunately, you have to wait until the 10th day, and then, after a DPI test, you can enter."
My heart shattered as I realized my return flight from Dubai to Bulgaria was on the 11th day. The day after, I was allowed to enter Abu Dhabi.
Well, there goes another well-planned trip!
Let me take a step back and give you a bit of context
It's November 2020.
Still optimistic about a "swift" pandemic resolution, I decided to hand in my resignation letter to my previous employer. After going back and forth about alternative solutions that somehow only benefited my boss, we decided that April 16th would be my last day.
Following the most stressful two weeks of work, guess what I decided to do first? Travel, of course!
I only had one slight problem... COVID-19.
I'm not sure where you were in the world in April 2021, but in Italy, the situation was pretty bad. Bad as in no gatherings, no social activities, and curfews. In fact, citizens weren't even allowed to travel to other regions - well, unless your trip was work-related or urgent.
Depending on the weekly COVD-19 statistics, you may even be stuck in your town, neighborhood, or area.
At least the vaccine distribution, which started in December 2020, was going pretty well. However, because vaccines were distributed by age, getting a shot seemed like a distant mirage more than a close reality.
Even with all the required precautions, I knew there was a possibility of traveling within Europe and a few other neighboring countries. Luckily, the Italian government had an updated list that specified which countries Italian citizens could visit.
So I decided to play a thrilling game of chess with the government, airline route changes, and the ever-changing COVID-19 rules.
It all started with my trip to Madeira.
I remember the joy and excitement of being in the empty Rome-Fiumicino airport (that I consider my home base).
To my surprise, the start of my first great adventure was pretty straightforward! At the check-in desk, I showed the required travel documents, my negative COVID-19 PCR test, and boom! Boarding pass received.
To be honest, figuring out all the procedures and entry rules from Italy to Lisbon (connecting airport) and then to Madeira wasn't as difficult as I thought it would be. Stressful, but not difficult.
My stay in Madeira was fantastic! 11 days full of unforgettable experiences alongside new friends I made within the digital nomad community.
Time For My Next Exciting Trip
Once back home, it was time to organize my next adventure.
With an impressive Tetris-like match of low-cost fares, I booked a super cheap flight to Dubai. It included a three-hour stop in Sofia for a self-managed connection and only charged my card 80 euros!
Proud of myself, I was more than ready to fly! But as luck would have it, problems started to arise.
First, my "connection" was destroyed by a schedule change of 4 hours. (lesson learned: even if it is a super cheap flight, avoid self-managed connections, especially in foreign countries, during covid times).
In the end, I had no other choice but to book another flight. Unfortunately, the next available flight was in 2 days and included a pretty expensive price tag. So I paid for my flight ticket and organized a 2-day visit to Plovdiv instead. Great idea, right?
Once in Plovdiv, I had to get a COVID-19 PCR test for my next flight to Dubai. Once again, lady luck turned to walk away as I approached. There were no clinics in the city that provided covid tests over weekends.
Solution?
You guessed it, drive 150 km back to Sofia airport and be tested there. Afterward, go back to Plovdiv just to drive 150 km again the next day to return the rented car and fly to UAE. Ouch.
After all the mess, I finally boarded my flight from Sofia's soviet-style terminal 1 to Dubai. The check-in procedure went well, even if the line was endless. Everyone had to present their documents at the check-in desk before getting a boarding pass.
After a smooth flight, easy arrival procedure, and a well-deserved entry stamp, I embraced Dubai with my newly found optimism.
After an enjoyable week in Dubai, I was ready to travel to Abu Dhabi.
And here, as you already know, I found the most difficult border to cross. The one between Dubai and Abu Dhabi.
My friend is from Russia, and she did a PCR on arrival. On the other hand, I was coming from Bulgaria and testing before departing to Dubai.
Before traveling, everyone told us that to cross the land border to Abu Dhabi, we only needed a simple covid test. Apparently, we would be able to get the test on the road.
After our talk with border authorities, we realized that it would be as simple as we thought.
We were sent to other locations. First back to a covid test center, then to another one until we made peace that we wouldn't be allowed to cross the border.
The problem was.
At that time, the UAE made a list of "green" countries with more relaxed rules (and Russia was one of them). While they applied stricter regulations to the rest of the world (which included Italy).
My friend could cross the border; however, I had to wait ten days before doing a simple DPI test (a fast and cheap technology for the covid test used in UAE).
I had to fly back on my 11th day, as you already know. So there was no sense in going to Abu Dhabi for less than a day. No Ferrari World, Sheikh Zayed Mosque, or Louvre for me.
Luckily we booked refundable accommodations, and we were able to cancel our plans and book new accommodation in Dubai for the last days in the country.
So what is the end line of the whole story?
Never underestimate covid rules!
Restrictions and laws are bound to change in a world still adjusting to the COVID-19 lifestyle. At this point in time, nothing is set in stone. For example, you could be visiting France. Then, suddenly, restrictions are implemented that delay your return to your home country.
Always have a reliable and updated source of information, like Atlys, that gives a good grasp of a country's current covid situation, rules, and regulations.
Keep your plans simple. Better avoid complex routing to reduce the risks of some operational changes (especially, but not only, from low-cost carriers), and be ready for a few unexpected adventures.
Author: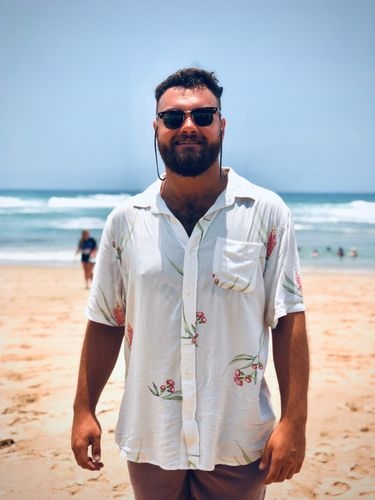 Armando du Preez
Verified Author: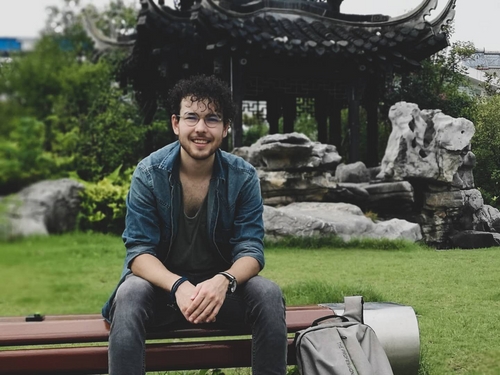 Richard Nathan