Dubai Golden Visa Benefits And Application Process
Last Updated : Sep 4, 2023
Atlys in the news
The UAE is unique. Especially Dubai, it's one of my favorite countries. "The city of gold" is what they call it because it transitioned to a world-famous business crossroads. Imagine working there? Perfect weather every day and breathtaking buildings. That sounds like a dream! But, you can make this dream come true. The Dubai Golden Visa offers so much, and it's the perfect visa for you.
Let me tell you everything about the Golden Visa, and then you can decide for yourself.
Dubai Golden Visa Latest News And Updates
The Golden Visa has been extended to 10 years for all its categories, according to Mark Dorzi, the Director of Operations at the Abu Dhabi Residents Office. This means people can now live and work in the Emirate for a decade.
In addition to skilled professionals, the UAE authorities have also added new categories for the Golden Visa. Senior scholars, clerics, industry and 4th industrial revolution specialists, healthcare experts, and education specialists can now apply for the visa. Exciting news!
What Is Dubai Golden Visa?
I can only guess you're asking, "what is Dubai Golden Visa?" Since its implementation in 2019, the UAE Golden Visa system has generated buzz among certain groups of expatriates with plans to secure permanent residency in the United Arab Emirates.
The Golden Visa for Dubai system allows foreign nationals to live, work, conduct business, and study in Dubai or anywhere in the UAE without requiring a national sponsor. In addition, foreign business owners and investors are also allowed 100 percent ownership of their business within the UAE. This visa is issued for five years or ten years, and they will automatically renew your visa.
What Are Golden Visa Dubai Benefits?
The benefits of having a UAE Golden Visa are that foreign residents in Dubai who have a Golden Visa and a driving license from their home country can take a UAE driver's test without needing extra lessons. The Dubai Golden Visa benefits include having a license from one of 32 approved countries, including the US, the UK, Australia, Italy, Saudi Arabia, South Africa, Spain, New Zealand, Qatar, Kuwait, and Ireland. In that case, they will automatically be eligible for a UAE driver's license.
To encourage investment in the Emirate, Golden visa holders in Abu Dhabi have exclusive commercial benefits. According to the Abu Dhabi Residents Office, a division of the emirate's Department of Economic Development, Golden visa Dubai benefits in Abu Dhabi are:
Golden Visa holders in Abu Dhabi will be entitled to discounts and offers on cars, property, health care, hospitality, health insurance, and banking services.

Dubai golden visa benefits. Under the Abu Dhabi Residents Office's commercial partnerships, Abu Dhabi golden visa holders will get discounts on selected properties from developer Imkan Properties.

Golden visa Dubai benefits banks, including Abu Dhabi Commercial Bank and First Abu Dhabi Bank, offer real estate golden visa investors reduced mortgage fixed-interest rates.

Dubai golden visa benefits, the holders are entitled to reduced premiums on annual health insurance plans for families and individuals, with diverse network coverage and a bundle of benefits inside and outside the UAE.

Golden visa Dubai benefits, golden visa holders are eligible for car price reductions. In addition, they will receive priority bookings for new releases, special payment facilities, maintenance offers, and licensing services.

Dubai golden visa benefits, They will receive special offers for dining, spa treatments, gyms, and stays at selected hospitality destinations in Abu Dhabi.
What Does A Dubai Golden Visa Offer?
The Golden Visa system essentially offers long-term residency (5-year visa and 10-year visa) to people from the following specified groups; investors, entrepreneurs, individuals with exceptional talents like researchers, medical professionals, and those within the scientific and knowledge fields remarkable students. In addition, the golden visa is relevant to Masdar City, the region's center for the research and development of sustainability-focused innovation and technology.
The General Directorate of Residency and Foreigners Affairs (GDRFA) in Dubai has begun implementing the recently announced 24×7 'You are Special' service. The service aims to assist Golden Visa holders, among others.
The Dubai golden visa benefits would probably be security. Through the issuance of the Golden Visa, the UAE government has made it clear that they're committed to providing expatriates, and investors, a different reason to feel secure about their future.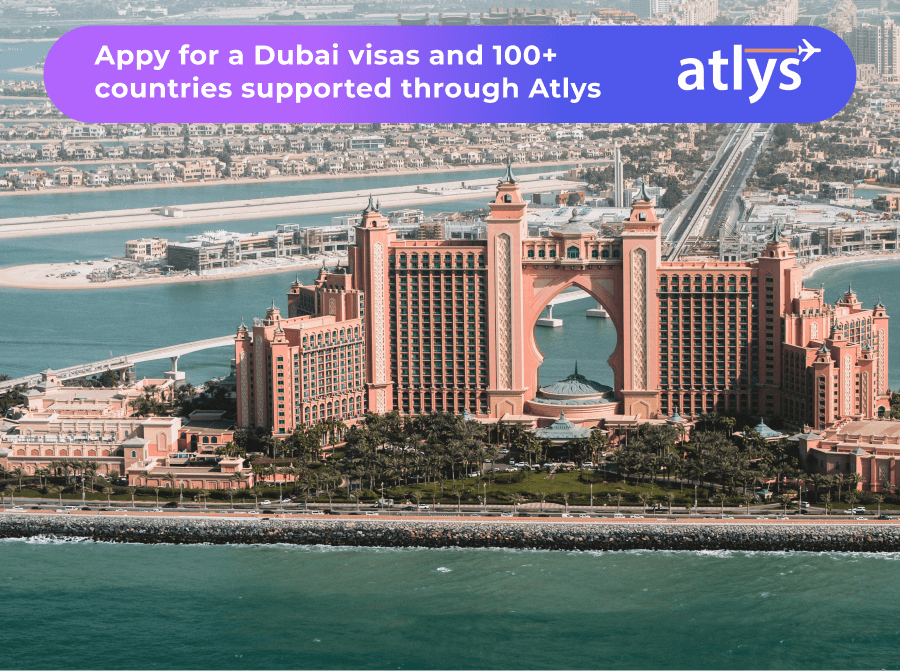 What Are The Requirements For A UAE Golden Visa?
The eligibility criteria for the Golden Visa vary from person to person, depending on their category. However, the Dubai Golden Visa requirements are as follows:
Dubai Golden Visa Requirements For 10-Year Visa Eligibility
You can apply for a 10-year Golden Visa without a sponsor only if your investments in the UAE are at least AED 2 million. These may be in the form of investment funds accredited in the UAE, a commercial or industrial license of an investor, where the memorandum of association of your legal entity mentions the paid-up capital of the said company is not less than AED 2 million. Or the investor is the owner of a company in the UAE and pays tax of not less than AED 250,000 annually to the Federal Tax Authority.
Dubai Golden Visa Requirements for investors should have no less than AED 10 million worth of public investment in an investment fund or a company. In addition, at least 60 percent of the total investment must not be in the form of real estate. The invested amount must not be loaned, or investors must assume full ownership in the case of assets. In addition, the investor must be able to retain the investment for a minimum of three years. You can extend your 10-year-long visa to include business partners, providing each partner contributes AED 10 million. The long-term residence visa can also include the holder's family member, one executive director, and one advisor. You can also renew this visa. Senior employees such as executive directors or an advisor appointed by an investor in public investments can also apply for a Golden Visa without a sponsor.
Individuals with specialized talents:
Dubai Golden Visa Requirements for individuals listed under the specialized talents category, including doctors, researchers, scientists, investors, and artists, can get a 10-year visa. The visa also extends to their spouses and children.
Dubai Golden Visa Requirements: The UAE will grant doctors, the first line of defense, a long-term residency in "recognition of their efforts and sacrifices." All doctors licensed by the UAE health regulatory bodies can apply for the Golden Visa between July 2021 and September 2022 through the website. Doctors and specialists must meet at least two conditions in their respective fields of work. A Ph.D. degree from one of the top 500 universities globally. A 10-year professional experience in the applicant's field and a Ph.D. degree. An award of appreciation in the field of the applicant's work. Contribution to significant scientific research. Published articles or scientific books in distinguished publications. Membership in an organization related to the field and specialization in priority areas to the UAE. They established seven centers affiliated with the Federal Authority for Identity and Citizenship across the Emirates for doctors who wish to apply for visas in person.
Coders of all nationalities and ages, whether they're UAE residents or non-residents, can apply for the UAE Golden Visa (Dubai Golden Visa) through the Office of Artificial Intelligence in the United Arab Emirates Government or the Federal Authority for Identity and Citizenship. Application eligibility extends to distinguished experts and talents who succeeded in various coding areas. Those who work for pioneering international technological firms. Graduates of software engineering, computer sciences, hardware engineering, information technology, artificial intelligence, data science, big data, and electrical engineering
Dubai Golden Visa Requirements: This category has seen a significant expansion to attract highly skilled workers with educational qualifications and professional experience in various fields, including healthcare, engineering and science, information and technology, business and administration, education, law, culture, and the social sciences. According to the Ministry of Human Resources and Emiratisation's categorization, the applicants must have a valid UAE employment contract and be in the first or second occupational level. In addition, you require a bachelor's degree or equivalent as a minimum educational level, and the monthly income should not be less than AED 30,000.
Dubai Golden Visa Requirements: UAE will grant the Golden Visa to all the scientists and researchers with high competency, achievements, and influence in their field based on the Emirates Scientists Council recommendations. You must have a Ph.D. or master's degree in engineering, technology, life sciences, and natural sciences from the best universities in the world. You must also have substantial research achievements.
Dubai Golden Visa Requirements For 5-Year Visa Eligibility
Anyone who owns properties worth AED 2 million or more in the UAE can register for a 5-year Golden Visa. However, the properties should not have any loans on them.
Retired foreigners who are 55 years and above and do not fall under the investors or people in business eligibility criteria can apply if they have AED 1 million investment or an income of AED 15,000 per month.
Real estate investors can apply for a Golden Residence when purchasing a property worth less than AED 2 million.
Entrepreneurs:Dubai Golden Visa Requirements: The entrepreneur should own or be a partner in a startup registered in the country in the category of small and medium enterprises and generate annual revenues of less than AED 1 million. In addition, if an entrepreneur is a founder (one of the founders) of a previous entrepreneurial project sold with a total value of not less than AED 7 million, they will be entitled to Golden Residence. Entrepreneurs are allowed a multi-entry visa for six months and renewable for another six months. The long-term visa includes the spouse and children, a partner, and three executives.

Outstanding students:Dubai Golden Visa Requirements for exceptional high school and university students are eligible for a 5-year residency visa in the UAE. High school students rank top in the country (a minimum grade of 95 percent) and university students (from specific universities) with a GPA of 3.75 or higher upon graduation. Long-term visa also extends to the family of outstanding students.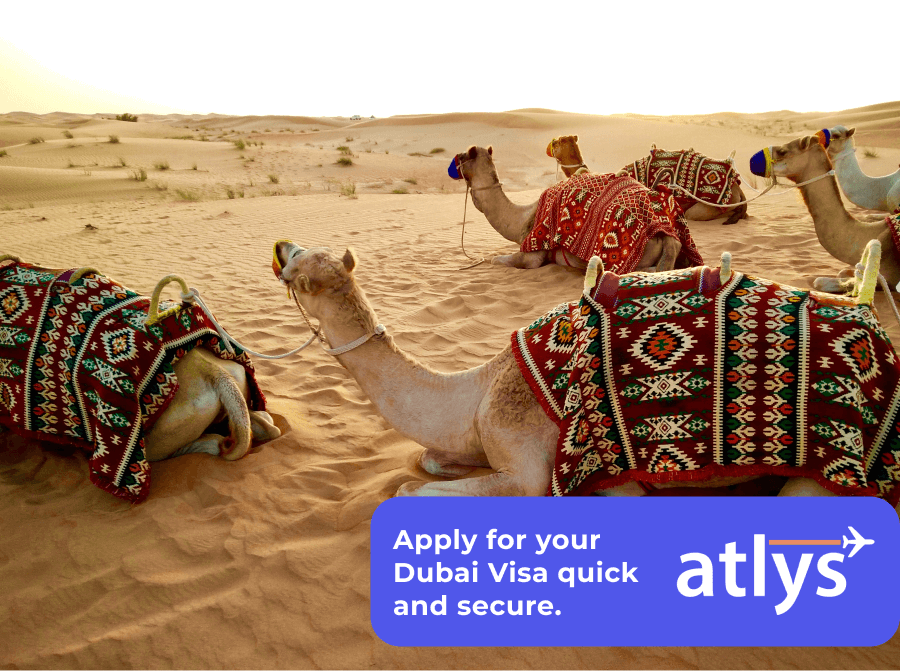 How Much Does A Golden Visa Cost?
The Dubai Golden Visa price largely depends on the type of service and visa category you apply for. If you apply from the UAE, the Dubai Golden Visa price is between AED 2,800 and AED 3,800. If you apply outside the country, the Golden Visa UAE costs between AED 3,800 and AED 4,800.
Remember that Golden Visa UAE price may change without notice. Therefore, ensure you stay updated with the Golden Visa UAE price before applying for your visa.
How Do I Apply For A UAE Golden Visa?
Suppose you want to apply for a Golden Visa. In that case, you can apply online at the ICA smart services platform.
The process is straightforward, and the best part is you can apply it from the comfort of your own home.
Step 1: Access the website
The first step is pretty self-explanatory. You need to go to the website you use to apply for the Dubai Golden Visa. Suppose you are from one of the eligible categories but have not requested a nomination. In that case, you should apply via the box labeled "Visa - Golden Visa - Nomination Request For Golden Residence - New Request." Then, click on the start service option. An online form requests your details, plus the category under which you believe you can be nominated like a talented person, high schools to ranked students in UAE, and graduates of accredited universities in UAE.
You will also need your Unified Identification Number (UID) - a six-digit number automatically assigned to anyone who enters the UAE. You can also use your Identity number.
Dubai's immigration service, the General Directorate of Residency and Foreigners Affairs, has also set up a new team to handle applications for golden visas and other important people. Called "You Are Special," the service can be accessed 24-7 online or by calling 800 5111.
Step 2: Fill Out The Visa Application Form
Next, you need to fill out the Dubai Golden Visa application form. You need to provide information like your name, current nationality, passport number, date of birth, and profession. You also need to provide your contact number and a valid email address.
Step 3: Attach The Required Documents
Next, you must attach all the required travel documents. These documents can include your valid passport, passport-size photo, proof that you invested, and any other related travel documents.
Step 4: Review Your Application
The next step is crucial. You must review your visa application to ensure that all the information you entered is correct and that you uploaded all the required documents.
Step 5: Pay The Visa Fee
Lastly, you must pay the Dubai Golden Visa Fee. You can pay this fee securely online with a credit card. I mentioned the Dubai Golden Visa price earlier in this post.
If you have any problems with the application process, you can download the User Manual.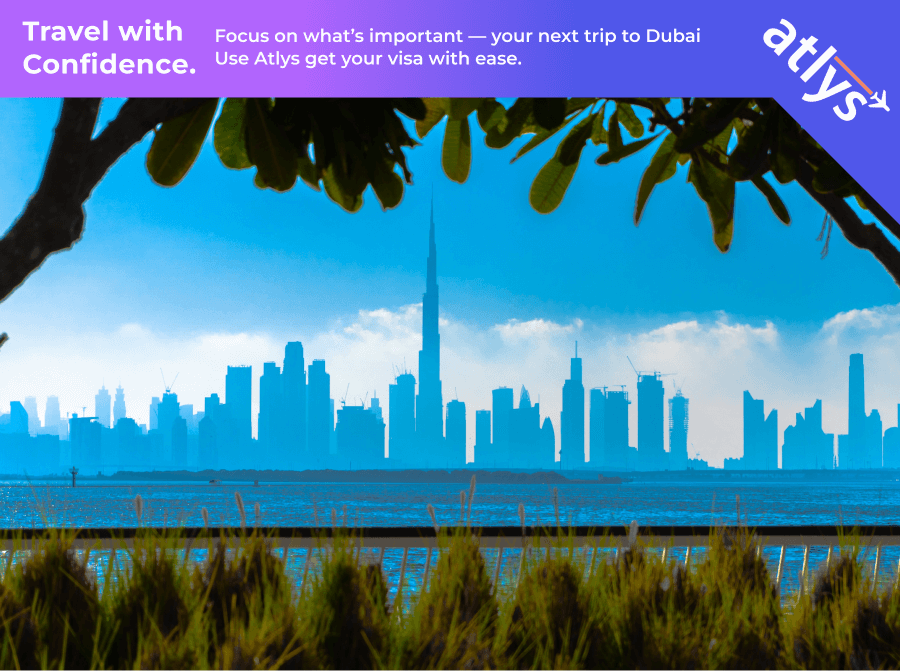 What Is The UAE Golden Visa Processing Time?
The UAE Golden Visa processing time is about 48 hours once all the required documents are submitted. Then, if you apply for a nomination, you'll receive an email within 30 days notifying you of the outcome of your application to be nominated. Once they approve your nomination, you will receive an emailed link to upload the required documents for the visa. Then, within weeks of uploading your documents, they will verify your application through the Federal Authorities for Identity and Citizenship, and you will receive your visa.
If you currently live in the UAE, you will receive a temporary one-month visa. You then need to convert your temporary visa into a residency permit.
Is The Dubai Golden Visa And The UAE Golden Visa Different?
No, they are not different. The Dubai Golden Visa and the UAE Golden visa allow foreign nationals to live, work, conduct business, and study in Dubai or anywhere in the UAE without requiring a national sponsor. In addition, foreign business owners and investors are also allowed 100 percent ownership of their business within the UAE. This visa is issued for five years or ten years, and they will automatically renew your visa.
There you go!
Now you have all the information you need to make an informed decision. Hopefully, you'll be sitting in Dubai eating delicious food with your family soon. Enjoy the rich culture and try to see the most significant water fountain in the world.
Frequently Asked Questions
To get a UAE Golden Visa, you must meet the requirements. Keep in mind that there are specific requirements for the different types of UAE Golden Visas. If you meet the requirements, you must complete the UAE Golden Visa application.
Author: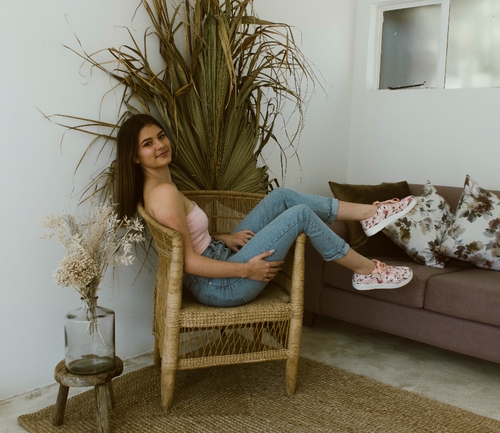 Laliq Schuman
Verified Author: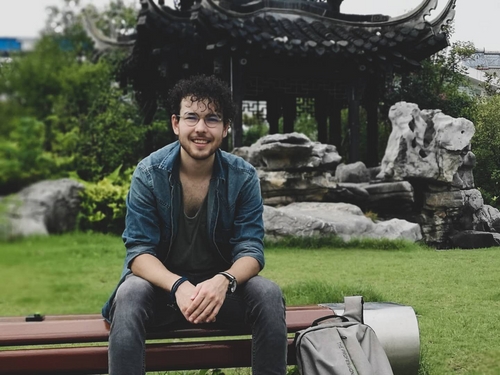 Richard Nathan