Egypt E-Visa Payment Issues And Solutions
Last Updated : Sep 4, 2023
Atlys in the news
One of the most frustrating moments in my life was when I applied for my Egypt e-Visa, but I couldn't pay. It felt like the visa portal was Gandalf.
Every time my payment didn't go through, I just heard, "You shall not pass!" So, after my struggles, I decided to write this post. In this post, I'll give you tips on how to solve this payment problem.
So, after reading this post, you'll know how to help yourself and anyone else struggling with the Egypt eVisa payment issues.
What Problems Will I Encounter During The Egypt E-Visa Payment Process?
So you went through the whole Egypt e-visa application process, uploaded all the required documents, and completed the visa application form. All that's left is the online visa payment.
The question now is,
"What problems will I run into?"
The first problem I noticed was that I kept getting an error message stating I needed to use a 3D Secure-enabled card.
I tried to pay with a VISA and Mastercard from different banks, but I still got a message saying the payment was denied.So I contacted my bank to see if the problem was with them, but they didn't even have a record of the payment.
Surprisingly, I found that other people experienced different types of problems, like trying a smaller bank (Comenity VISA card), which got them past the error, but the charge was declined.
This is all a bit too much effort to get an e-Visa...But never fear.
Next, we'll look at solutions to get you through the frustrating process known as the Egypt e-visa.
What Can I Do If My Egypt E-Visa Payment Won't Go Through?
Now that we have all the things that could go wrong let me give you some light at the end of this long tunnel. I'll give you a solution for each problem I discussed and then some.
I recommend you try at least two of these to see if it works. So let's take a look at these solutions.
Get Somebody To Pay The Visa Fee For You
Use Atlys
Using Atlys was actually the last thing I tried, but I'm putting this app as the first solution because it was the first thing I did. I came across Atlys when I saw one of their posts on the Egypt e-visa.
I downloaded the app and had no problem with the application process, and best of all, I had zero problems with the Egypt e-visa payment process.
With the official Egypt e-visa portal, you can't pay with any card (trust me, I've tried). However, with Atlys, you can use:
Credit cards (Visa, Mastercard, and American Express)

dozens of other payment cards worldwide
Therefore, your e-visa is guaranteed!
If, for some reason, you don't want to use the Atlys app, keep reading for another solution.
Try Using A Smaller Bank
I dove into google to figure out if other people had the same problem (they do). During my deep dive, I found that people suggested using smaller banks like Synchrony Bank and Comenity.
The reason why people suggest this is because the error you get when you want to pay is a 3D Secure error.
Now, apparently, the 3D Secure is an old security system that most US banks don't use anymore because they upgraded to a better system, but many smaller banks still use it.
For this reason, a "smaller bank", which still uses 3D Secure, will complete the visa payment.
Call Your Bank
I tried calling my bank when my visa payment didn't go through, and they had no record of the payment. You might be thinking,
"Well, if they don't have a record of your payment, why should I call my bank?"
Good question! Let me tell you why.
If you use a smaller bank (mentioned above), your next hurdle might involve your bank.For example, suppose you paid with a card from a smaller bank, and you got past the error, but the website declined your charge. Then you need to contact your bank.
There's a possibility that they declined the charge because it is foreign and might seem like fraud or a scam. All you need to do is tell them to let the payment go through, and one of two things will happen. Your payment will go through, or you need to pay again, and then it will go through.
Coming up next is another solution! (just imagine that sentence in a gameshow host's voice...)
Get Somebody To Pay The Visa Fee For You
One of the options is to have someone from another country pay the e-visa fee for you. However, this sounds easier than it seems. First, you're lucky if you know someone living in another country. Because of all the scams, people are hesitant to give their banking details to strangers they meet online, which makes sense.
So I recommend that you try and see if you can get someone, but then again, make sure before you pay them because they might be scamming you.
I still suggest you use Atlys to get your Egypt e-visa.
Do Research
When in doubt, google it. Over the past few years, I've learned that Google truly is your best friend. If you try any of these solutions and, for some reason, your payment won't go through, do some research.
Many people are struggling with this right now, which guarantees that someone came up with a solution for your situation somewhere along the way. You can search on Facebook groups, Reddit, and Tripadvisor.
Alright, I'm all out of solutions...
I guarantee that with these few tips, "You shall pass!". With these few tips, you can enjoy your trip to Egypt, tour the pyramids, or go through the tombs. Stick around because I'll be writing more posts on the different countries with payment issues.
Frequently Asked Questions
Yes, you do. Unfortunately, you need to apply for an Egypt visa before traveling. This is because the USA is not part of the visa waiver countries.
Author: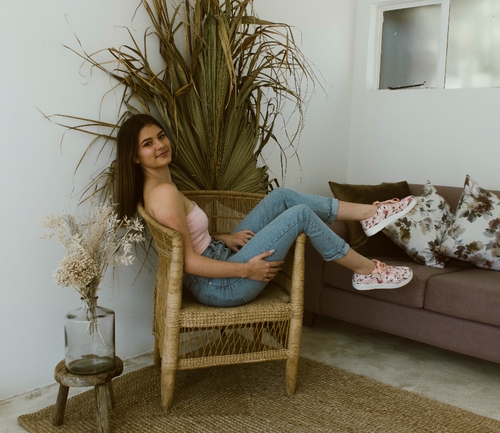 Laliq Schuman
Verified Author: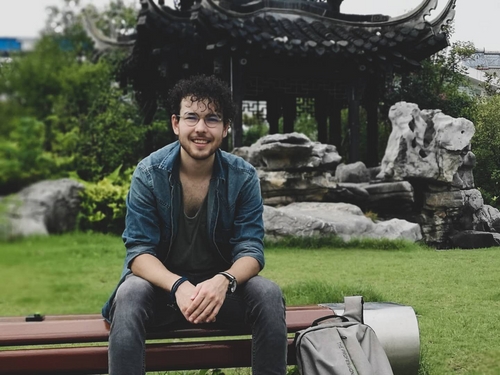 Richard Nathan