Egypt Visa On Arrival Suspended - What Are My Options? 2023
Last Updated : Sep 21, 2023
Atlys in the news
30-second Summary
The Egypt visa on arrival has been suspended. US citizens and US green card holders cannot get a visa on arrival in Egypt.
Travellers need to apply for their Egypt visa before their travels to Egypt. The e-visa option is the recommended visa for tourism purposes.
Egypt no longer provides visas upon arrival, which applies to all Egyptian diplomatic missions. Due to a recent alteration in policy, US citizens cannot get a Visa on Arrival in Egypt. In its place, and as a part of modernizing efforts, Egypt has rolled out the e-Visa platform.
This e-Visa platform lets tourists conveniently secure their visas online, eliminating the need to visit an embassy or consulate physically.
What Are My Alternatives for an Egypt Visa Now?
US citizens require a visa to Egypt. US green card holders must apply for a visa if not visa-exempt. These are the options for tourism:
The Egypt electronic visa is a travel authorization system introduced by the Egyptian government for tourists wishing to visit Egypt for short stays, typically for tourism purposes.

The "Single Entry" in the e-Visa's name indicates that this visa allows its holder to enter Egypt only once for its validity. The visa expires once the traveller exits Egypt, even if the stay is shorter than the maximum allowed days.

The Egypt multiple-entry eVisa lets you enter Egypt more than once without a new visa every time. It's good for people who go to Egypt often, like for jobs or holidays. It's made for those who visit Egypt a lot.

The Egypt Embassy Tourist Visa is a traditional form of visa that travellers can obtain through an Egyptian embassy or consulate before their journey to Egypt.

The Egypt Transit Visa is a type of visa granted to individuals who need to pass through Egypt en route to a different final destination. This visa isn't for those who plan to stay and tour Egypt but rather for those who have Egypt as a stopover or layover.
Which Egypt Visa is Best for US Citizens?
Atlys recommends applying for the Egypt online visa if you visit Egypt for tourism purposes.
What Are The Required Documents for an e Visa Egypt?
You only require a copy of your passport bio page to apply for the Egypt visa online.
How To Apply For A Visa To Egypt From USA?
You can apply for the e visa to Egypt on the official Egypt e-visa portal and through Atlys.
Overview Of The Egypt Visa
Egypt provides a variety of visas to accommodate different visitors and their purposes. Here's a concise overview:

Tourist Visa: For visitors exploring Egypt's sites. Typically valid for up to 30 days, available in single or multiple entries.

Transit Visa: For travellers with layovers in Egypt, allowing short stays of 12 to 48 hours if they wish to exit the airport.

Business Visa: For those attending business events, conferences, or meetings in Egypt.

Student Visa: For international students studying in Egypt, covering both short courses and longer academic programs.

Work Visa: Issued to foreigners employed in Egypt, often linked with a work permit.

Diplomatic and Official Visa: For foreign government officials or diplomats on official visits.

Residence Visa: For those planning to live in Egypt long-term, whether for work, family, or other reasons.

e-Visa: An online visa mainly for tourism and short visits, eliminating the need for embassy visits.

Multiple-Entry Visa: Allows frequent visitors multiple entries to and exits from Egypt on one visa.

Applications should ideally be submitted 14 days in advance, as per the Egyptian authorities.

The Egypt Visa processing fee, often called the application fee, is non-refundable.

Incomplete Egypt Visa applications will be promptly declined.

Merely having an e-Visa doesn't guarantee entry into Egypt.

Engaging in business or work in Egypt without the appropriate permit or pass is strictly prohibited, so ensure you have the right documentation!

You should receive your Egypt e-Visa within two working days.

Every adult traveler to Egypt must apply for an e-Visa individually. However, parents can apply on behalf of their minors through their accounts.
That's It!
The suspension of the visa Egypt on arrival for US citizens traveling to Egypt may seem like a significant roadblock. However, with the available alternatives, such as the e-Visa and other visa options provided by the Egyptian authorities, travellers can still experience Egypt's rich history, culture, and beauty without much hassle. 
It's essential to stay informed, plan, and ensure all required documents are in place before embarking on your journey to this majestic land.
Government Sources
At Atlys, we meticulously verify every detail for accuracy. We source our information directly from reliable Egypt government channels, ensuring you receive genuine insights. Additionally, this blog leverages AI assistance to simplify complex topics for easier understanding.
Frequently Asked Questions
Yes, US citizens need a visa for Egypt. They are recommended to apply for their evisa through Atlys.
Author: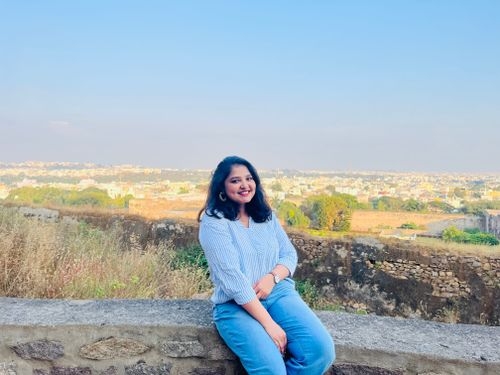 Nikhita Rathod
Verified Author:
Mable Chidi