Last Updated : Sep 4, 2023
Atlys in the news
Each time you apply for a Schengen visa, the respective consulate will ask for a no-objection employment letter. This is in addition to all the other documents and is an important document that many people overlook, only to end up with a visa rejection.
What is an Employment Letter?
An employment letter is an official letter that confirms your employer and position and provides the Schengen country with a reference contact in case they need one. This is usually on your employer's letterhead. This is often used interchangeably with a No Objection Letter - both have the same objective of conveying your employment information and giving you official permission to go on leave.
Why is an Employment Letter required?
Schengen states want to make sure that you are approved to leave work for the duration of your travels, and that you've the incentive to return back to the US given that you're still employed.
What is the format of an Employment Letter for a Schengen Visa?
The letter must concisely convey certain facts, particularly that the employer does not have any objections to their employee going on leave to travel.
The following should be included:
Date of writing the letter

Employer name and address

Contact information of the supervisor

Paragraph stating the employee's position

Paragraph stating that the employee is approved to travel and be on leave.
Sample Employment Letter for Schengen Visa
[Your Full Name][Your Address][City, Postal Code][Country][Phone Number][Email Address][Date][Embassy/Consulate Name][Embassy/Consulate Address][City, Postal Code][Country]Subject: Employment Verification Letter for Schengen Visa Application - [Applicant's Full Name]Dear Sir/Madam,I am writing this letter to confirm the employment of [Applicant's Full Name], who is currently working as a [Applicant's Job Title] at [Your Company's Name]. The purpose of this letter is to support [Applicant's Full Name]'s > application for a Schengen visa to visit [Country/Countries] for [Purpose of Visit, e.g., tourism, business, family visit] from [Visit Start Date] to [Visit End Date].Please find the necessary details regarding [Applicant's Full Name]'s employment below:
Employment Start Date: [Applicant's Employment Start Date]

Job Title: [Applicant's Job Title]

Full-time/Part-time: [Applicant's Employment Status]

Contract Type: [Permanent/Temporary/Contractual]
[Your Full Name][Your Address][City, Postal Code][Country][Phone Number][Email Address][Date][Embassy/Consulate Name][Embassy/Consulate Address][City, Postal Code][Country]Subject: Employment Verification Letter for Schengen Visa Application - [Applicant's Full Name]Dear Sir/Madam,I am writing this letter to confirm the employment of [Applicant's Full Name], who is currently working as a [Applicant's Job Title] at [Your Company's Name]. The purpose of this letter is to support [Applicant's Full Name]'s > application for a Schengen visa to visit [Country/Countries] for [Purpose of Visit, e.g., tourism, business, family visit] from [Visit Start Date] to [Visit End Date].Please find the necessary details regarding [Applicant's Full Name]'s employment below:[Applicant's Full Name] has been granted [Number of Leave Days] days of authorized leave from [Leave Start Date] to [Leave End Date]. [He/She] is expected to resume [his/her] duties at our organization on [Date of Return to Work]. Furthermore, our company takes full responsibility for [his/her] financial expenses during [his/her] stay in the Schengen area and guarantees that [he/she] will return to [his/her] home country upon the completion of [his/her] trip.Please find attached the necessary documents to support this letter, including [Applicant's Full Name]'s employment contract, latest pay slips, and bank statements. Should you require any further information or clarification, please do not hesitate to contact me directly.Thank you for your attention to this matter. We kindly request your cooperation in granting [Applicant's Full Name] the Schengen visa for [his/her] upcoming visit.Sincerely,[Your Full Name][Your Job Title][Your Company's Name][Your Company's Address][City, Postal Code][Country][Phone Number][Email Address]
Author:
Verified Author: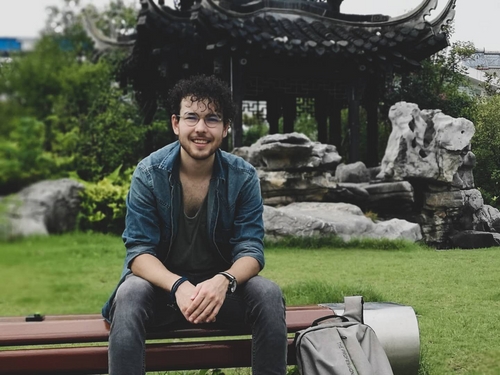 Richard Nathan