Finland's northern lights: a gas station experience that saved $$$
Last Updated : Oct 2, 2023
Atlys in the news
Every year, thousands of people travel to the Arctic Circle, splurging on luxurious resorts with glass roofs that cost several hundred dollars per night, all in the hope of seeing the elusive Aurora Borealis. Many of them return rather disillusioned, feeling as if it was all for naught.
What if I told you that we didn't spend a dime on lodging to witness the northern lights?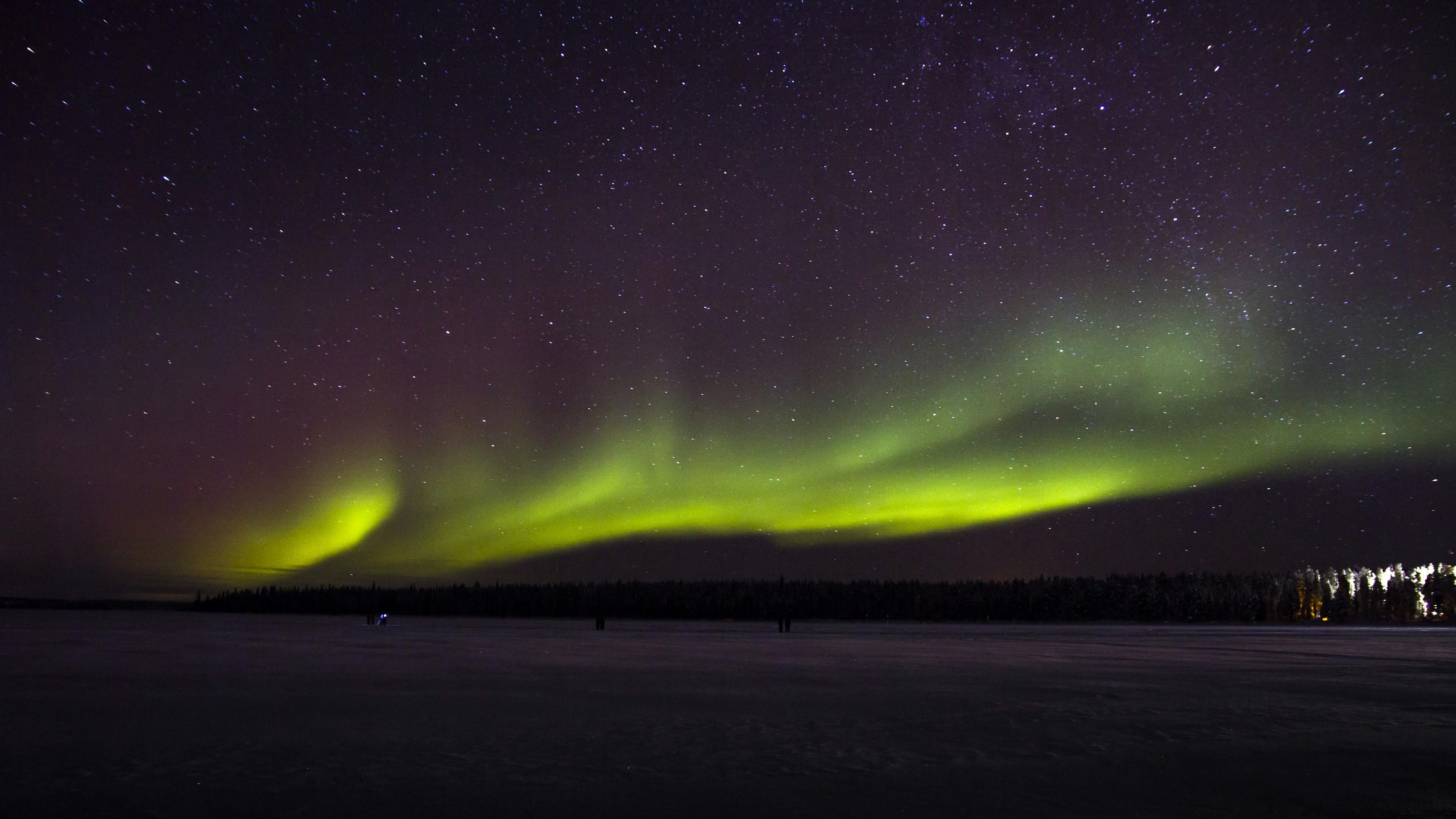 We hadn't planned for it to turn out that way, of course. But, thanks to a strange series of events, a 24h gas station in the middle of nowhere in Finland turned out to be the ideal base for chasing the northern lights before returning to a piping hot pizza.
Okay, let me backtrack just a little.
My partner and I had just arrived in Rovaniemi on New Year's Day 2022. We boarded the 'Santa Claus Express' from Helsinki to Rovaniemi, the 'Official Hometown of Santa Claus' to see the famous and enigmatic Northern Lights.
Our intention had been to travel to Soppela, a little village further north, where we'd reserved an Airbnb. However, as the train approached the station, we realized with consternation that there were no connecting trains or buses for Soppela that day.
We could've sworn we saw connections to Soppela when making all the bookings, but our recollections failed us. They were irregular even on a good week, and it didn't help that we were trying to book one last minute on January 1st.
So there we were, stranded in Rovaniemi in -25°C (-13°F) temperatures with nowhere to stay for the night. Our New Year's Day was already looking bleak. We considered taking a €230 cab ride to Soppela or booking a €150 hotel and getting a train the next day.
As we sat in the train station debating our options, I noticed a bus bound for Santa Claus Village getting ready to depart. In a split second, I suggested hopping on it (why not?).
We quickly and awkwardly lugged our huge backpacks as we scampered to catch the bus. Our fate for the evening was still up in the air. (You're probably wondering how we got this far in life with our obviously poor decision-making skills!)
Santa Claus Village is 8 kilometers north of Rovaniemi- a theme park where you can indulge in the Christmas spirit all year round. Once there, we crossed over into the Arctic Circle, met with Santa Claus, and even sent postcards to our friends and family with a special 'Arctic Circle' stamp on it.
Quick note: If you have extra time, you can even go on sleigh rides drawn by huskies, meet and greet reindeers, and more! There are also numerous cafes, restaurants, and souvenir shops catering to Christmas-loving tourists.
It was starting to get dark around 3pm (remember we're close to the north pole in the depths of winter!) and the temperatures were dropping rapidly in tandem with our rising stress about what to do for the night.
We asked another cab driver how much it would cost to travel the 100 kilometers to Soppela and were given a cheerful quote of €300. Not a chance. We even approached one of the companies offering Northern Lights chasing tours (€60-120pp) whether we could join them last minute, but they were fully booked.
Just as tempers were rising (as was to be expected), I noticed the 24h 'Shell Rovaniemi Napapiiri' petrol station in the distance. I looked at my partner, pointed to the petrol station, and asked sheepishly, "Are you thinking what I'm thinking?"
So we walked over to the gas station, spoke with one of the workers, and were told we could stay all night as long as we ordered something. That totally worked for us as we were ravenous anyways. They not only offered a fantastic selection of food and drinks to choose from, but with every meal order, we also got unlimited salad and tea or coffee! So, after spending the entire day outdoors in subzero temperatures, we sat down to a hearty burger and pizza, as well as salad with all the dressings.
All this while, I had been closely following the Northern Light activity in our area using the free app, My Aurora Forecast & Alerts. There are paid applications available as well, but I'd recommend this one because it was fairly accurate and also provided cloud coverage information, which affects visibility.
For the Aurora to be visible to the naked eye, you need to have a KP index of 3-4 at the very least. Up until about 8 p.m., the KP index had been hovering between 1-2, but about 9 p.m., it reached 3 for the first time, and so my partner and I immediately set off on our own expedition.
The first round was not only a colossal failure, but we also somehow ended up in the middle of a thick forest, fleeing from a pack of howling huskies. Don't ask how.
So we returned, panting and puffing, to the gas station, defeated but alive. I sipped a hot chocolate slowly, attempting to re-establish sensation in my numb fingertips. I swore I was never stepping out again. There was no way I was going to end up as a husky's midnight snack on my first day in Finland after coming all that way.
Surprise, surprise! My app teasingly informed us that the KP index was 4 about 11 p.m., and we knew we had to try again.
To avoid another husky incident, we went to a car park that's located right next to the gas station. After a few moments of craning our necks, my partner noticed a strange haze in the sky, but we weren't sure if it was what we thought it was, or simply the milky way(?).
Incidentally, we came upon another couple on a similar mission at the same time. I noticed the girl's iPhone was aimed towards the north sky, so I asked her in French if she'd had any luck! "Of course!" she exclaimed, surprised. "It's there right now, but you can't see it...use your phone!" She proceeded to show me magnificent photographs of the Aurora captured on her iPhone camera.
We immediately took out our GoPro, set it to night mode, and squealed with delight when we saw the developed photographs! Although we could only see a greenish haze with our naked eye, the photographs produced by the camera showed us gorgeous green rippling spirals! 
In about 15 minutes, as the aurora got stronger, we could see it with our own eyes too! We leaped for delight and soaked in the moment, all while attempting to capture it on film before the lights faded.
We returned to the Shell Rovaniemi Napapirii petrol station just after midnight, weary and with cheeks blushing pink from the cold, but oh-so-happy! We ended up taking turns napping (the shop attendants were lovely and didn't mind) and in the morning, we boarded a train to Soppella, where we stayed at an Airbnb overlooking a lake for €70/night.
Well, what do you know?
We saw the northern lights yet again! It danced just above our heads, and the views of the north sky from the lake were beyond spectacular. But perhaps this is a story for the next time (wink).
Author:
Verified Author: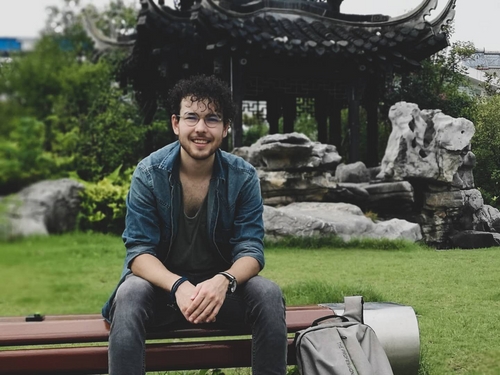 Richard Nathan