Get Your Nigeria Visa Easily - A Step-By-Step Guide
Last Updated : Oct 2, 2023
Atlys in the news
This post is about the Nigeria Visa for US citizens, and we will discuss in detail how US citizens can apply for the visa, including cost and requirements, so stay tuned.
Do I need a visa for Nigeria? Yes, you do.
Visa required: Nigerian e Visa.
Nigerian visa fee: The visa fee is USD 160
Nigeria visa processing time: 6 days
Stay Period: 30 days
Fastest way to apply: Atlys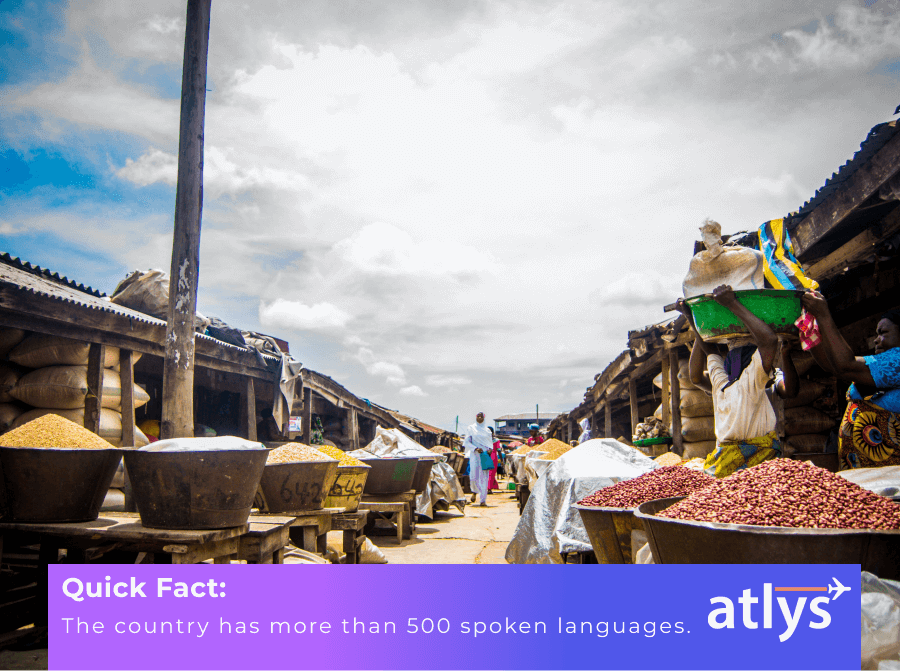 Nigerian Visa Applications Made Easy
Gathering all your documents and ensuring they are correct is probably my least favorite part about applying for a visa. But with Atlys here, your documents can be taken care of so that you can focus on the important things in life, like traveling.
Atlys can be downloaded onto your phone.
Do US Citizens Need A Visa For Nigeria?
Yes, US citizens do need a visa to enter Nigeria, and this also includes US Green Card Holders. The Nigeria visa requirements will be the same as nationals from other countries unless the Nigerian government decides to make a few changes to the requirements.
What Is The Nigeria Visa?
The Nigeria Visa is a travel document issued by the Nigerian government to foreign nationals, allowing them to travel to Nigeria for business, tourism, or work. But for the sake of this blog, we will be focusing on the Nigeria Visa for tourism.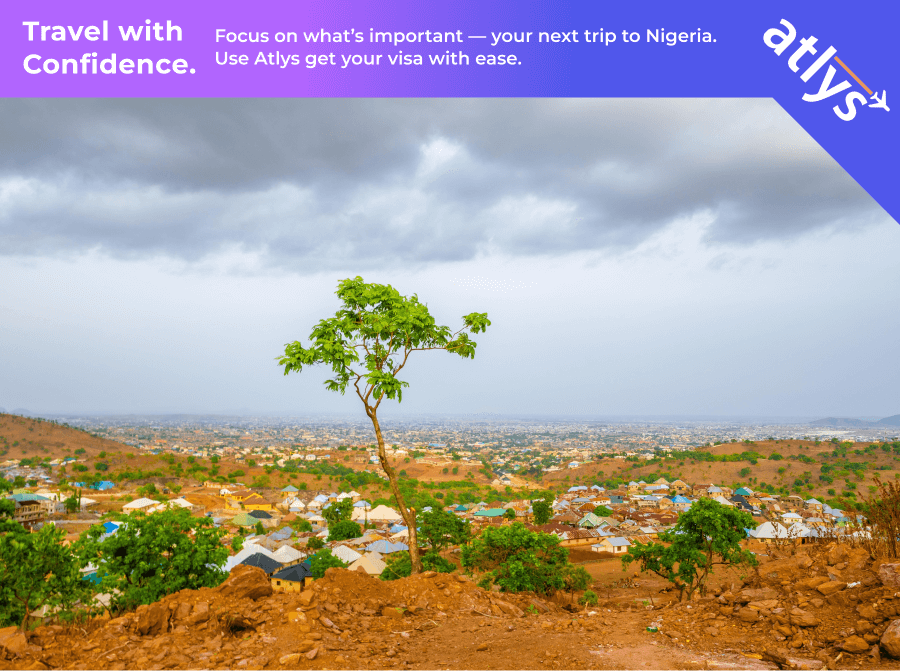 What Are The Required Documents For The Nigeria Visa?
To apply for a Tourist Visa to Nigeria, you'll need valid travel documents, such as:
A passport valid for at least 6 months since your date of travel.

Completed visa application form

Confirmation of online visa payment slip

Confirmation of online acknowledgment slip

2 passport photographs taken on a white background. You can use the free passport photo maker on Atlys.

Valid Yellow Fever Vaccination Certificate

Letter of invitation from Host accepting full immigration responsibility

Data page of Host passport

Confirmed hotel reservation

Valid return airline ticket

Proof of sufficient funds(letter from bank etc.)

Holders of non–US passports must provide proof of legal residency (photocopy of the Green Card)
Without these documents, you will not be able to get a Nigeria Visa as your application will be processed. In other words, without the correct documents, your application for the Nigeria Visa for US citizens can be rejected.
Finally, in order to apply for a Nigerian visa, you would need to submit an application online and then go for your biometrics appointment.
Other Important Information When Applying For A Nigerian Visa
Please take note of the following:
All documents not in English must be submitted with an accompanying certified translated copy

All Letters should be typed out, signed, and dated. They must be addressed to the Embassy Of Nigeria, Washington DC.

Individuals residing in the US by means of a residency permit, like a US Green Card, must provide this document in the form of a certified color copy.
How To Get A Nigerian Visa In The USA
Now we are at the part you have probably been waiting for, how to apply for a Nigeria Visa. After gathering all the travel documents, you're ready to start your Nigerian visa application.
How To Apply For A Nigerian Visa Through Atlys?
Let's take a look at the visa application process on Atlys:
First you must download the Atlys app and choose the country you want to travel to. Then, you need to complete the visa application form and upload the required travel documents.
However, you're in luck! Atlys has a neat feature where you can scan your documents and it uploads the information automatically. All you have to is double-check the information.
Next up is the visa fee payment and then you can submit your visa application.
The visa fee is USD 210.
How To Apply For A Nigerian Visa Online?
The visa application process is straightforward since you can apply online. If you follow this step-by-step guide you'll have your visa in no time.
Let's start:
Step 1: Go To The Nigerian Visa Website
To complete the online application, the Nigerian government has created an intuitive website that effectively replaced the old visa application form. You can apply for the Nigeria Visa online, so there is no need for you to physically go to the Nigerian Embassy.
Step 2: Select The Purpose Of Travel
Now simply complete the next page and state the purpose of travel to Nigeria and your passport type and application details.
Step 3: Complete The Online Application Form
Next, you'll need to provide your personal details, your passport details, and your contact information. Ensure everything matches the information on your travel documents. You'll also need to include how much funds/money you are going to take with you to Nigeria.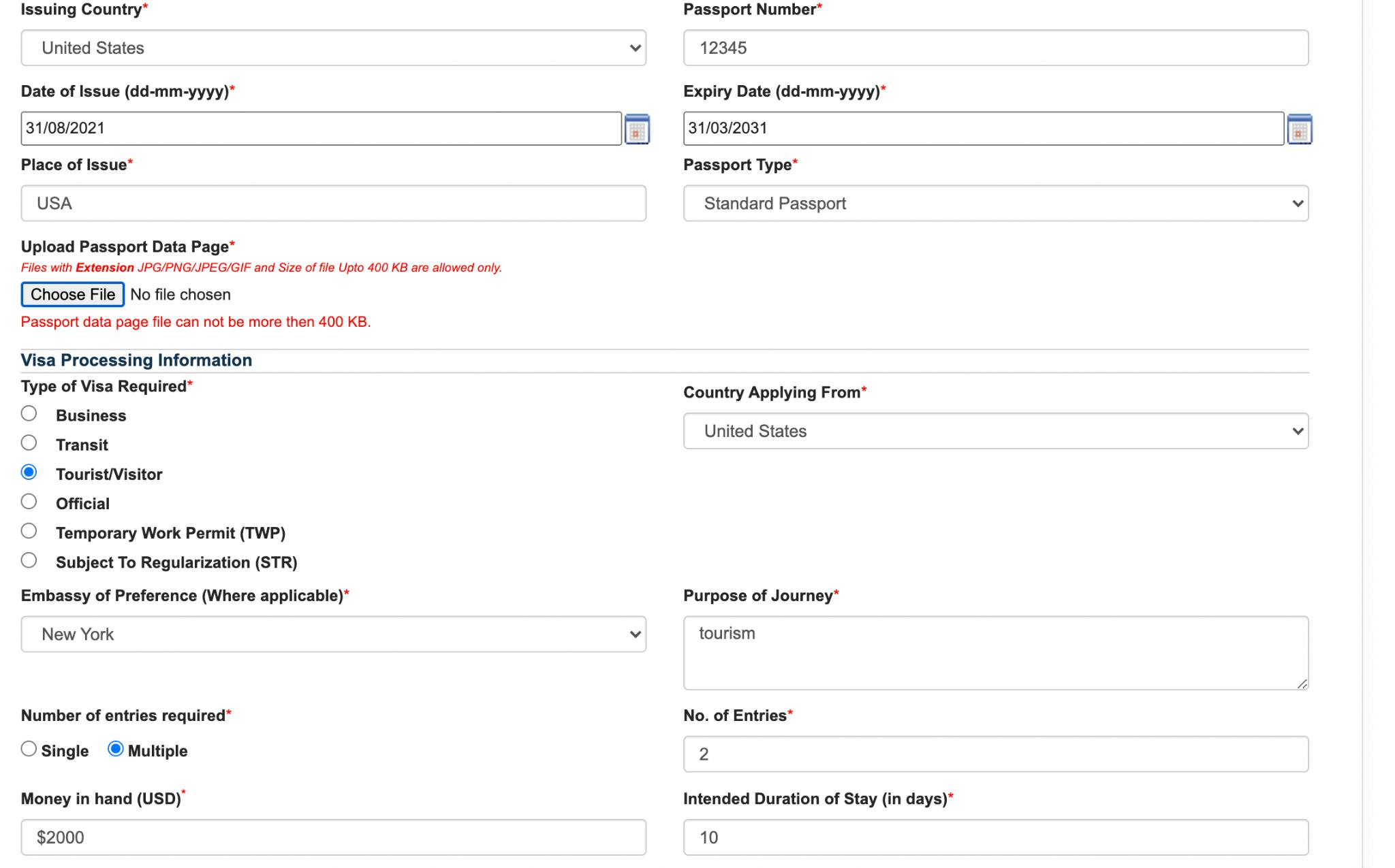 Step 4: Declare Your Travel History And Criminal Background
One of the Nigeria visa requirements for US citizens is for applicants to detail their travel history, as well as their criminal background. To do this, simply select the relevant options from the list provided.

Step 5: Provide Details Of Your Residence In Nigeria
In this section, simply relay the address of the Hotel or individual where you will be residing whilst in Nigeria.

Step 6: Provide Your Work Address And Occupation
Simply enter the name of your employer, your work address, the contact number, and your occupation.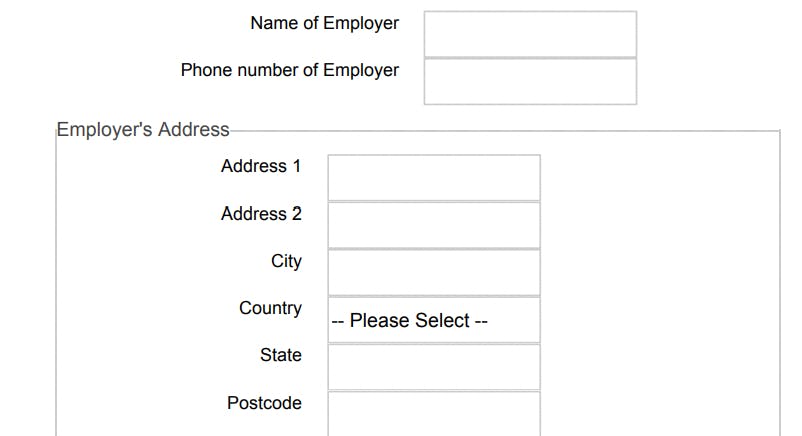 Step 7: Pay And Submit Your Application
Once you have completed all the details in the application, you will be required to pay the fees for the Nigerian Visa. Once you have paid, your application will be successfully submitted.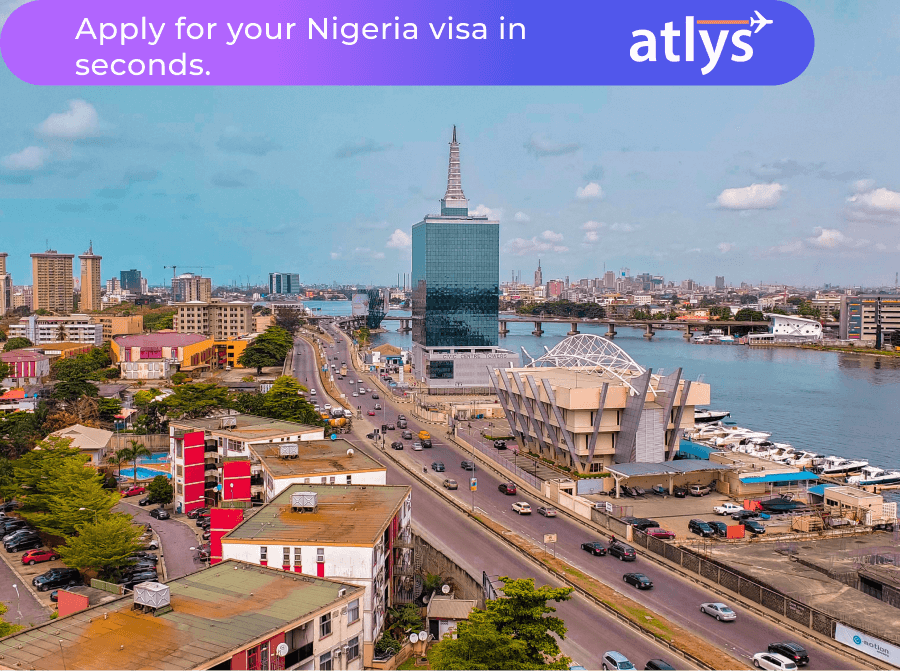 What To Know When Applying For A Nigerian Visa
If you are traveling to Nigeria for leisure, you will need a Nigerian Tourist Visa. But before getting a Nigeria Visa, you will need to acquaint yourself with the basic information about this visa so that you are prepared to travel.
What Are The Nigerian Visa Fees?
The visa application fees is USD 160. In addition, you also need to pay a biometrics appointment fee which will range between USD 30 and USD 90, depending on where you made your appointment.
How Long Does It Take To Get A Nigerian Visa?
The processing time for the Nigerian Visa is typically 6 days. But there are some applicants that have their visa applications processed within a minimum of 2 days.
How Long Can I Stay In Nigeria With The Visa?
You will be able to stay in Nigeria for a maximum of 30 days. The visa itself is valid for 14 days from its date of issuance, and you will need to enter the country within this period; otherwise, your visa will expire.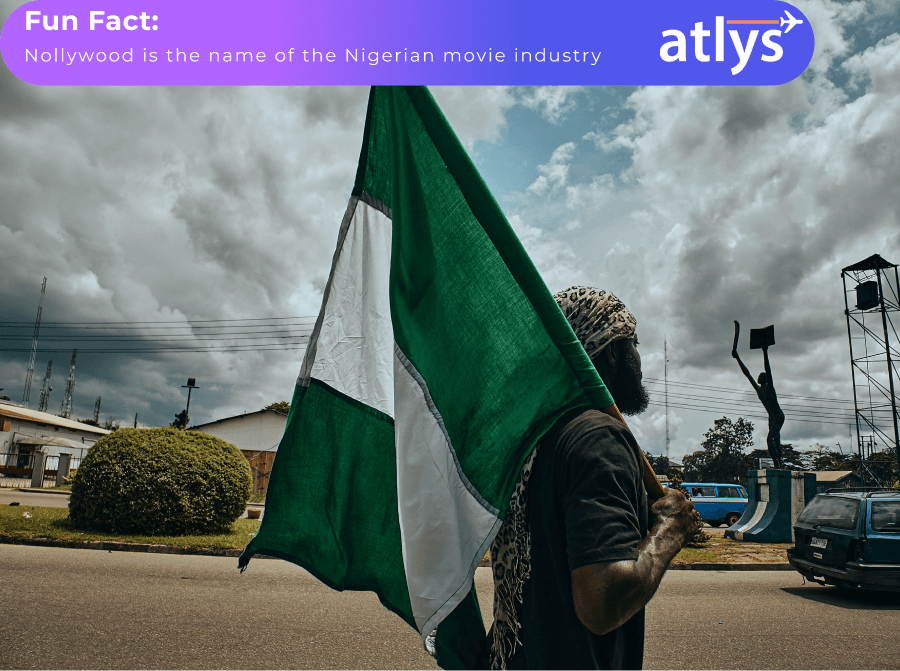 Happy Travels!
You can now visit and explore the bustling country that is Nigeria. Make sure you have all your documents ready and begin your application. Good luck!
The information above is gathered from reliable sources like:
Frequently Asked Questions
No. If you would like to visit Nigeria for business or work, you will need different visas. You cannot use a tourist visa for business or work purposes in a foreign country.
Author: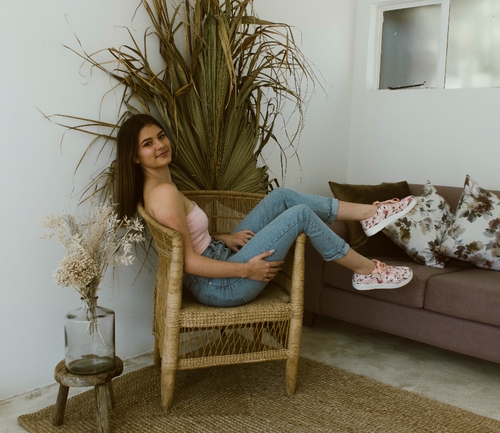 Laliq Schuman
Verified Author: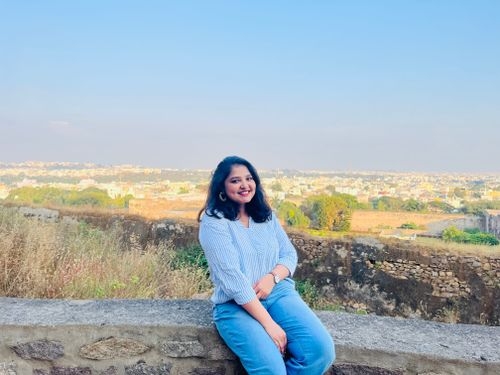 Nikhita Rathod