How To Become A Digital Nomad
Last Updated : Sep 4, 2023
Atlys in the news
We've all seen those pictures of the laptop with the ocean in the background, and it's fair to say that we all get jealous. Well, no more! Now you can live and work (full-time or part-time) in your favorite destinations. I'll give you some tips on how you can become a digital nomad and what you need to know about this lifestyle so you can start your digital nomad journey.
What Is A Digital Nomad?
Digital nomads make a living by working online (remote work) while living in different locations. Because their job or career is entirely remote, digital nomads can be full-time travelers as long as they have access to Wi-Fi and the needed modern technology. The ability to live and work nearly anywhere opens up a world of possibilities to create the lifestyle you desire, and because of the pandemic, remote workers are in demand.
How Can I Become A Digital Nomad?
I'll give you a few tips to kickstart your way to becoming a digital nomad!
Pick A City With A Digital Nomad Community

Decide What To Do With Your Stuff

Choose A Location That Aligns With Your Working Hours

Take Into Account Your Technology Requirements
Pick A City With A Digital Nomad Community
Having a community of nomads to connect with is crucial; if you go to a city with an established nomad community, you'll more likely have built-in support. Do research on Google and Reddit, and check which Facebook groups are available for your chosen city. You can get many of your destination-related questions answered before you commit to going there.
Decide What To Do With Your Stuff
So let's imagine your mind is set on a destination, and now you're ready to move. What are you going to do with all your stuff? Well, there are a few options. First, you can finish the lease on your apartment and store your things with family or at a storage facility. Secondly, you can rent your house or apartment to a long-term tenant. Or you can rent your apartment on apps like Airbnb or VRBO. Consider hiring someone to manage that process for you. This can be a great way to reduce your costs and potentially make a profit.
Choose A Location That Aligns With Your Working Hours
If you have a U.S.-based remote job, you'd have the easiest time working from locations that have overlapping time zones with the U.S. If you travel to a destination with a considerable time difference, it'll be challenging to have any social life or a healthy routine in addition to work.
Can I Have A Real Career As A Digital Nomad?
As I mentioned above, the pandemic has normalized working remotely, shifting the nomad scene into the mainstream. A common misconception of the digital nomad lifestyle is that people who do this sacrifice financial stability. This is not true.The last year demonstrated that many of us can work from our laptops without stepping foot into an office, and plenty of remote job search sites list various open positions.
If you already have a job you love, consider asking your boss to let you work remotely permanently. Then, you'll be well on your way to working remotely while traveling the world.
Take Into Account Your Technology Requirements
If you have a phone plan with a U.S. provider, you'll have to pay a lot for international roaming. A common travel hack is to buy a prepaid SIM card with a data plan at your international destination. Then, store your existing SIM card in a safe place. This can sometimes be as cheap as around USD 7 for 4 gigabytes of data, including free WhatsApp, social media, and local calling.
This is a much better option than constantly keeping your phone on airplane mode and searching for a Wi-Fi network. If you're going to live and work abroad, purchase a Virtual Private Network from a reliable provider. A VPN will make it easier for you to log in to U.S.-based sites and watch Netflix and other streaming services. You also need to make sure you have access to a stable internet connection.
What Are Some Digital Nomad Job Examples?
You can work for other companies remotely or become an entrepreneur, start your own business (online business) like dropshipping, and make money online.
Some remote jobs include:
Blogger (travel blog), YouTubers, Customer Service, Copywriter, Graphic Design (use fiverr), Consulting, Bookkeeping, Marketing, Freelance Writers, SEO Agency Work, Virtual Assistants, Software Developers, Web Development, Selling On Amazon (Creating Online Courses or Language Education like English), and many more.
It would be impossible to list all jobs. You can apply for jobs which require beginner, intermediate or advanced levels of competency.
If you fear you won't have enough skills to do any of these jobs, you can always do online courses to learn new skills.
If you want to be an entrepreneur, build your own online business, and then maybe create some kind of passive income e-commerce business.
What Are The Pros And Cons Of Location Independence?
There are some downsides to being a Digital Nomad, but there are amazing benefits as well.
The Pros Of The Digital Nomad Lifestyle

The Cons Of The Digital Nomad Lifestyle
The Pros Of The Digital Nomad Lifestyle
Check everything off your bucket list while working remotely in your favorite destination. The pros to working as a Digital Nomad are:
Save money living in a low-cost-of-living area.

The flexibility to live where you want.

Ditch the toxic environment of office politics.

Experience new cultures & make new friends.

Set your own schedule and take time off when you want to.

Spend winters on the beach and summers in the mountains!
The Cons Of The Digital Nomad Lifestyle
The digital nomad life is exhilarating, but there are some downsides to this lifestyle that you should take into account. The cons are:
Moving constantly is exhausting.

Your productivity can suffer.

Finding stability is challenging.

A general lack of private space.

Travel loses its luster & wow factor.
How Do I Pay Taxes If I Am A Digital Nomad?
Basically, Americans need to file taxes even if they're living overseas. However, this is not true for most countries. There are some exceptions. For example, if you spend most of the year outside the US and pay taxes to the foreign country you're living in, you can claim the Foreign Earned Income Exclusion, which allows you to avoid paying US taxes on up to USD 100,000 worth of income.
Some people set up companies based in digital nomad-friendly countries like Singapore to reduce tax bills. If you're serious about becoming a digital nomad, you should hire a good accountant who specializes in working with people who live overseas.
Do Digital Nomads Need Insurance?
Yes, you do. Depending on where you travel to, local healthcare may be relatively inexpensive compared to coverage in the U.S. However, consider purchasing travel medical insurance in case you experience an emergency. Most U.S.-based insurance plans don't cover you internationally.
What Is Covered By Travel Health Insurance?
Your travel insurance will reimburse you for any unplanned emergency medical costs that occur during your travels. InsureMyTrip offer the following protections:
Emergency Medical Expenses (Xrays) with a coverage amount of USD 50,000 - 2,000,000.

Medical evacuation with a coverage amount of USD 500,000 to unlimited.

Trip interruptions with a coverage amount of USD 0-10,000.

Baggage loss with a coverage amount of USD 0- 1000.
What Are The Popular Digital Nomad Destinations?
There are many places you can visit on a Digital Nomad Visa. A few of the popular digital nomad destinations are:
Estonia
Estonia is one of the first European countries to launch an official Digital Nomad Visa. Estonia Digital Nomad Visa, you can legally live and work in Estonia. The following are the living costs for Estonia:
The monthly rent for 85 m2 (900 sqft) furnished accommodation in an expensive area is USD 1,049.

The monthly rent for 85 m2 (900 sqft) furnished accommodation in a typical area is USD 791.

The utilities for a month (heating, electricity, gas, etc.) for 2 people in an 85m2 flat is USD 262.

The monthly rent for a 45 m2 (480 sqft) furnished studio in an expensive area is USD 701.

The monthly rent for a 45 m2 (480 sqft) furnished studio in a normal area is USD 478.

The utilities for 1 month (heating, electricity, gas, etc.) for 1 person in a 45 m2 (480 sqft) studio is USD 170.

The internet is USD 20 for 8 Mbps for a month.
Vietnam
If you live outside of Vietnam's two largest cities, in places like Da Nang, Hoi An, Nha Trang, and Vung Tau, prices will be much less. In any of these destinations, a budget of around USD 800 to USD 1,100 per month will provide a lovely house or apartment, all utilities, housekeeping, groceries, dining out every day if you choose, and even the occasional massage. In all these towns, you can find a place to live just a short walk from the beach or even a home with an ocean view. If you can manage a budget of $3,500 to $4,500 per month, you can rent a modern villa with a private pool and live like royalty while eating and drinking at the best restaurants in town.
Croatia
Croatia also offers a Croatia Digital Nomad Visa. Croatia is another amazing destination for digital nomads. The cost of living in Croatia for accommodation is between USD 380-7,890. The utilities in Croatia for 1 month (heating, electricity, gas, etc.) for 2 people in an 85m2 flat is USD 166. The internet cost for one month for 8 Mbps is USD 21.
Barbados
The government implemented the Barbados Digital Nomad Visa to help its economy recover after the pandemic. One-bedroom apartments cost USD 1000 a month and can be even cheaper if you commit to a longer 12-month term. However, food is expensive, and so are a lot of other goods due to high import taxes. One thing that is free though is the magnificent beaches.
Portugal
Get your Portugal Digital Nomad Visa and experience the beauty of Portugal. The accommodation options in Portugal are:
Co-living spaces: the perfect option for people who want to live with like-minded people. The benefit of co-living spaces is that the total cost is shared by everyone you live with, meaning that the cost of accommodation can be relatively cheap.

Airbnb: Perfect for a short trip.
The best part is that Portugal offers a high quality of life and a relatively low cost of living.
Costa Rica
Anyone working as a freelancer or remote worker can apply for a Costa Rica Digital Nomad Visa. Costa Rica ranks 80th in the world in fixed broadband internet speeds, with 43.32 Mbps downloads, according to Speedtest. Regardless of where you settle down, the overall cost of living is relatively less expensive than the United States and much of Europe. Most ex-pats in Costa Rica can live comfortably on USD 1,000 to USD 1,500 per month.
How Can I Manage My Money While Traveling?
You can do two things to help manage your money the first thing is to cut back on as much costs as possible and the second tip is to pick the right bank account and credit cards.This is important because some banks in the U.S. charge a fee when using another bank's ATM. In turn, the other banks or ATMs may charge their own fees. So if you don't select your bank wisely, you may be stuck paying two sets of ATM fees every time you withdraw cash. Charles Schwab is a popular choice for digital nomad banking because it offers unlimited worldwide ATM fee rebates.
You'll also want a travel credit card that doesn't charge you any foreign transaction fees, which can go as high as 3%. Premium travel credit cards waive foreign transaction fees and also offer bonus points on specific categories and various perks for traveling.
All Done!
Now you can take that work with a view picture that'll make your social media green with jealousy! Get a remote job and travel the world. Find your home base. Get social in co-working spaces and enjoy the view from cafes and experience the different cultures of the different destinations.
Author: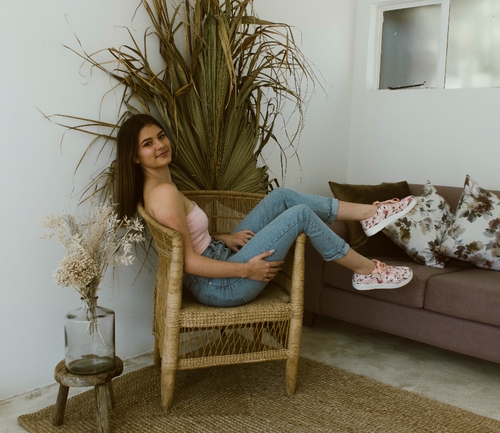 Laliq Schuman
Verified Author: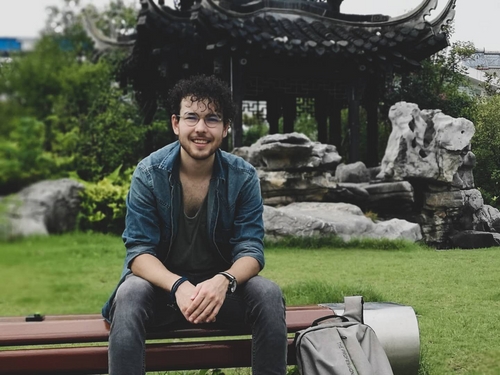 Richard Nathan