How to book the best Switzerland ski trip on a budget
Last Updated : Oct 2, 2023
Atlys in the news
Switzerland needs no introduction. If you've ever been to Switzerland or read about it, Switzerland is not cheap.  But we all dream of experiencing Switzerland in all its snowy glory.  Skiing is an expensive activity, So is it even possible to do Switzerland on a budget?  The short answer is yes.  A magical ski trip does not have to break the bank by planning and doing research.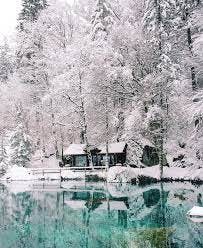 There are many advantages to choosing Switzerland as your ski destination:
Many international airports and great railway stations are making the slopes very easily accessible

Switzerland's ski resorts are not as commercialized as other European ski resorts. It is not likely to be so busy, and you will also not wait longer than 3 minutes for a ski lift.

If you want to experience authentic ski slopes and not open ski slopes, Switzerland offers better options for more traditional architecture and culture.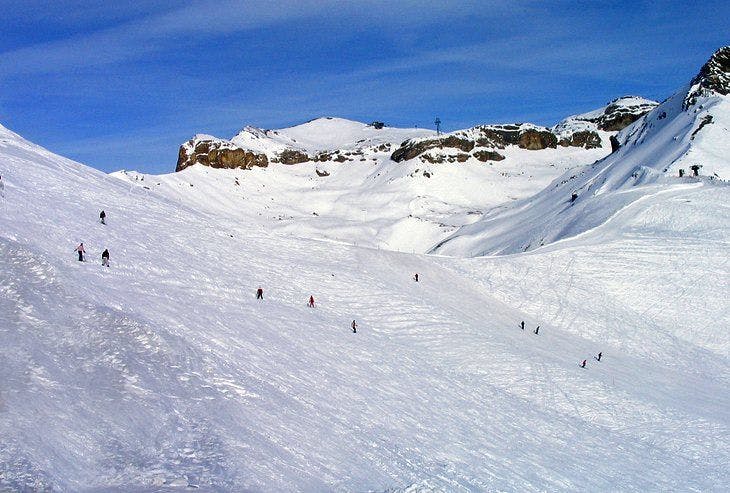 What does it usually cost to ski in Switzerland?
Popular large resorts cost around 70 USD TO 95 USD, while the less popular resort costs about 50 USD TO 65 USD for a day pass. Children under 6 usually ski for free.
Best Tips For Day/Holiday Ski Trips :
If you are a tourist traveling from another country, the priority is finding cheap flights.Flights can take a massive chunk out of your budget; therefore, it is essential to do much research to find the cheapest flights online. An excellent place to start is to use the Skyscanner app, and this allows you to combine flights from different airlines to find the most affordable possible rate.

Many resorts offer great deals for people that buy their tickets way in advance; alternatively, find some of the best deals for tickets on the morning of your ski trip.

Crans Montana – up to 22% discount can be offered for single-day passes.

Arosa Lenzenheide – a discount of up to 30% can be given for online tickets bought far in advance.

Engelberg Titlis – Discount received for tickets bought online instead of at the ticket desk.
If you plan to ski multiple times, it might be beneficial to buy a ski pass instead of paying for every individual day passes.
Don't travel in peak season.During the Winter School holidays, hotel prices and day ticket prices skyrocket.  But there are more affordable options.Winter break is usually from February to mid-March, and this is not the ideal time to plan your trip.   If you are like me, you prefer a quieter resort where you don't have to stand in absurd queues, and you have ample opportunity to relax in a tranquil setting. Most mountains have better snow coverage, smaller crowds, and more affordable prices from February to mid-March.

Follow some of your ski-resorts newsletters so that you can be informed as soon as they have specials available. A great time to book a ski trip is during black Friday and Cyber Monday specials.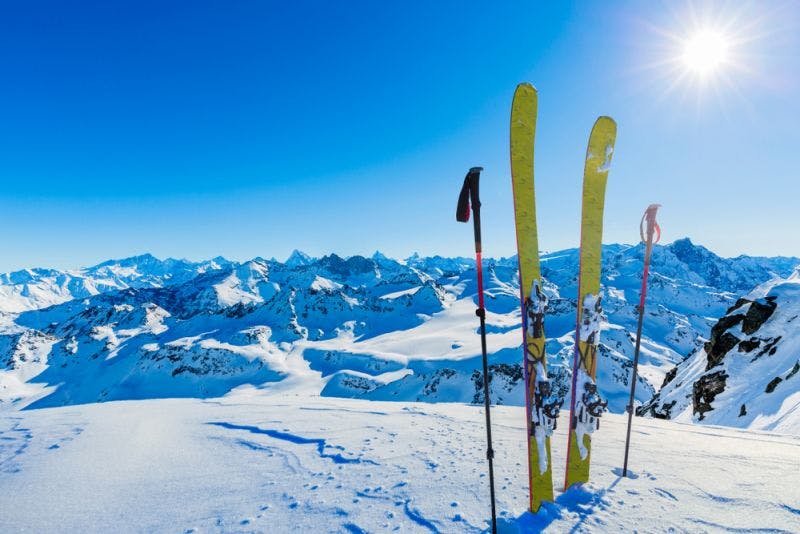 If it is your first time hitting the slope, don't buy anything new.
Most resorts offer the option of renting all the gear you need.  If you are a local, consider asking friends to borrow equipment, or you might have some luck in Charity shops around town.  Most resorts offer discounts on renting gear in advance, and for a couple of days at a time, you will probably be able to find a lot of independent shops to hire equipment from in town.  That way, you can compare prices and find the best option.
Aside from flights, accommodation will be one of your most significant expenses.
It might be beneficial to put away your dreams of luxury resorts with hot tubs and expensive champagne when working on a budget.
The cheapest option will be to book yourself into a hostel:Mountain Hostel (Grimmelwald)
This hostel would be love at first sight accommodation for you; fantastic mountain views surround the hostel.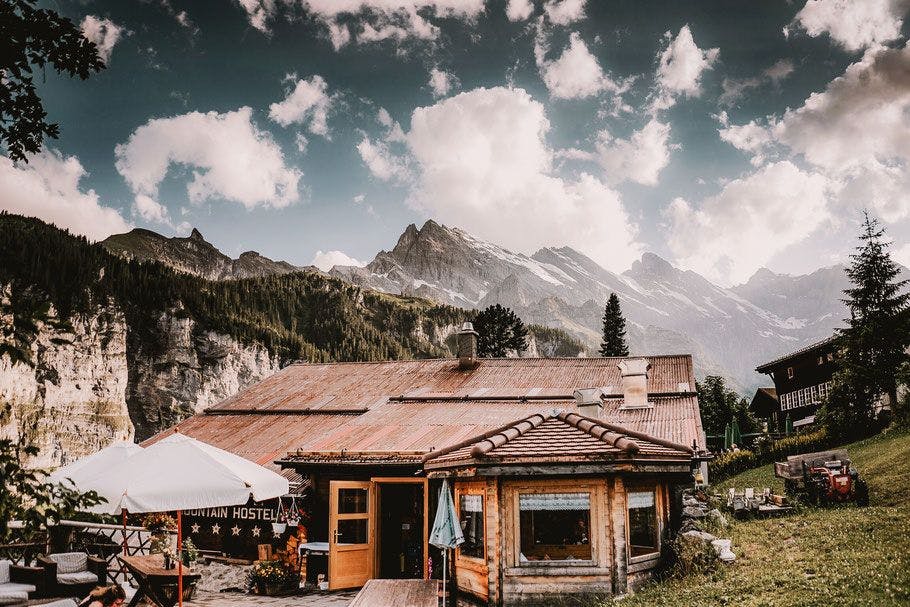 Prices are up to 54 dollars for a bed in a mixed 16-bed dorm.
Balmer's hostel (this is the top **party hostel)**
Found in Interlaken, Switzerland, this hostel caters to young travelers and party travelers.  This hostel has a very inviting indoor bar. The supermarket is 2 min walk away, so there is no need to plan your meals ahead, as you can find a fully equipped kitchen at your hostel.
Prices range from 52 dollars for one bed in a mixed 4 bedroom dorm.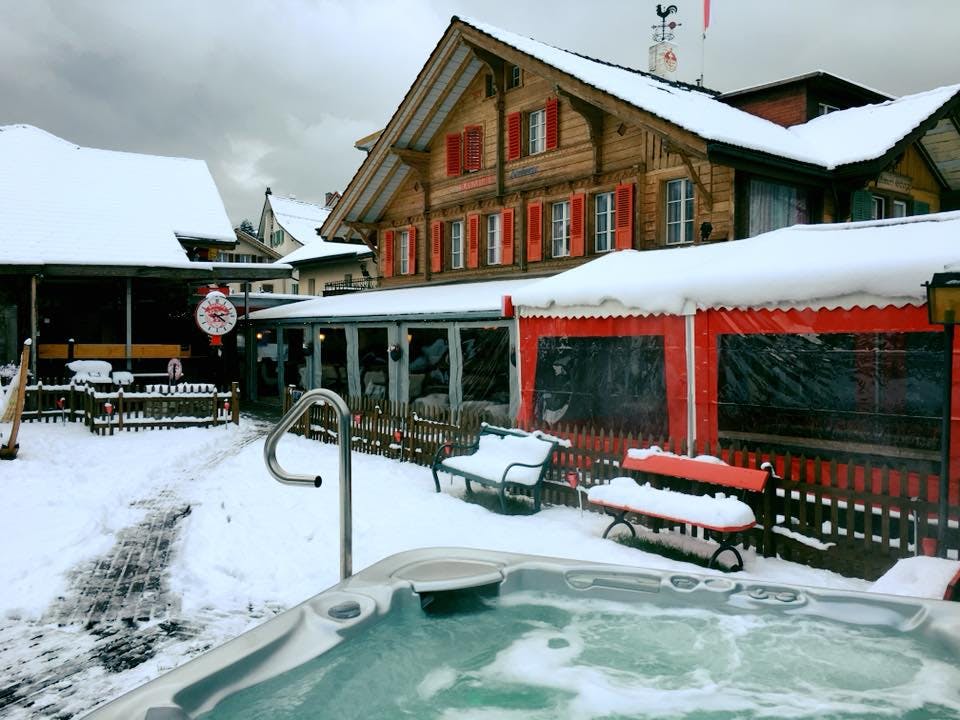 Prices of ski-resorts accommodation, food, and drink increase dramatically in the center where all the action happens.  Consider booking your stay in one of the satellite resorts.
Résidence Du Chamossaire
This is a cheap family resort found nestled at the top of Leysin Village.
Prices start from 188 dollars per night for a family one-bedroom apartment.  This apartment is self-catering, which allows you to save money by cooking your meals and not paying for overinflated prices in restaurants.
Two children up to 3 years can stay free of charge.
Although self-catering saves much money, you might not be up for the enormous cooking task after a day of extreme sports.  Most resorts also offer half-board options at reasonable prices and sort out your breakfast and dinner every day.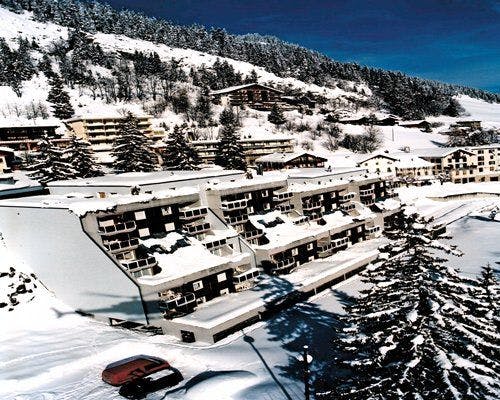 Travel in groups or as a family
Most resorts offer discounts on bookings made for families or groups. Be on the lookout for family discounts before traveling to Switzerland.
Switzerland is one of the most indescribable places on earth.  The fantastic snow-covered mountains, placid lakes, and beautiful villages can be described as some of the world's most exquisite and astounding sceneries.
Come winter or summer, Switzerland is a country you can visit any time – each season comes with its own unique features.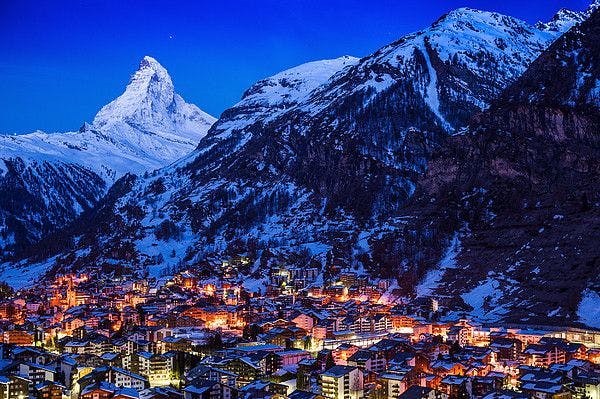 If you've never been to Switzerland, I encourage doing much research about Switzerland.  It is possible to book an affordable trip when following these tips. Remember, if you need a visa, Atlys is the only way to get one effortlessly!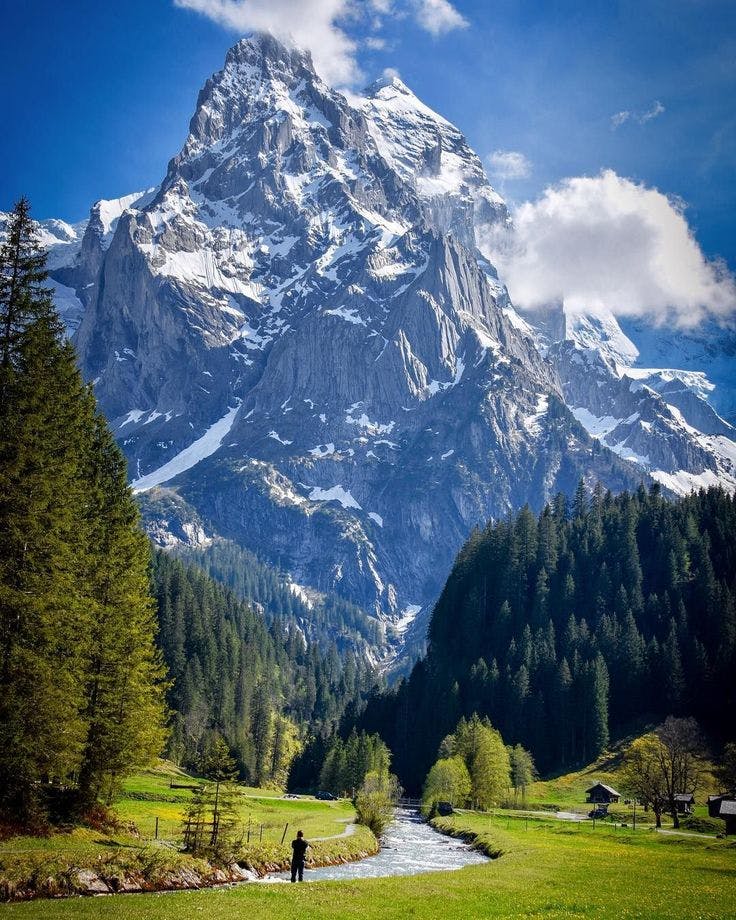 Author: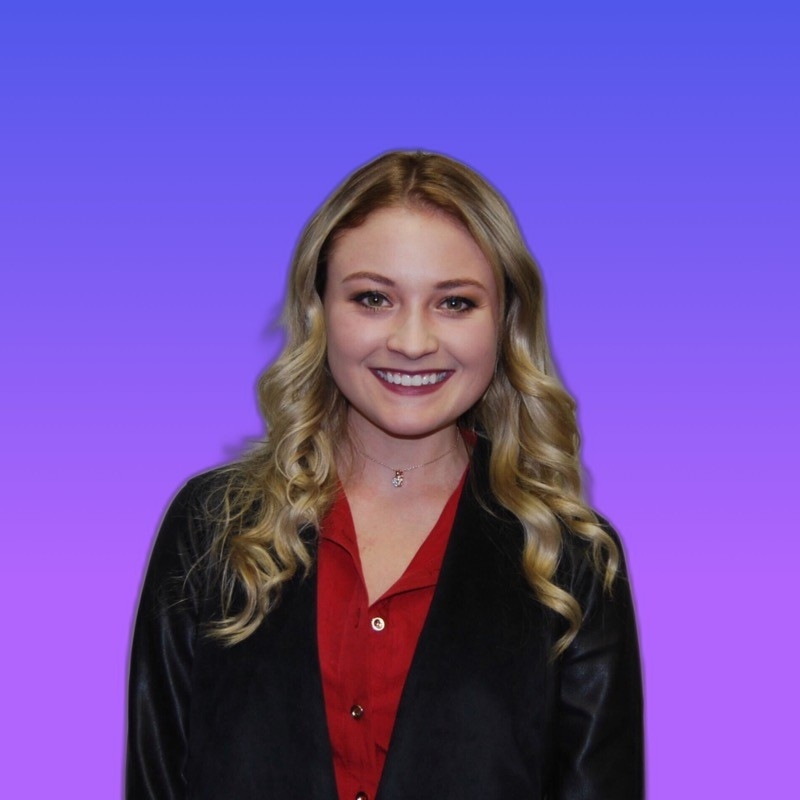 Shannon Reeler
Verified Author: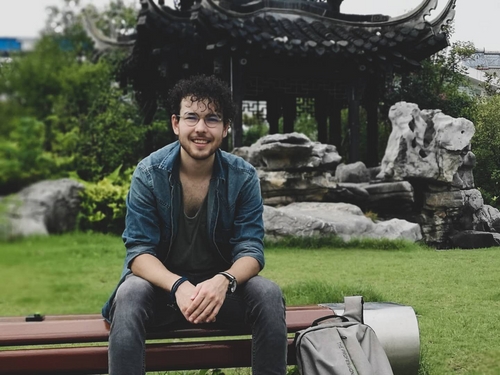 Richard Nathan