Portugal Schengen Visa Extension and Renewal Process - How I Did It
Last Updated : Sep 4, 2023
Atlys in the news
It's commonly known that in 2020 the world as we knew it changed. Due to the global pandemic, COVID-19, travel restrictions have been implemented worldwide to ensure the safety of travelers and local residents. As expected, traveling around the world is not as easy as it once was. As such, the pandemic can cause some unexpected events that can delay your travel plans. This is precisely what happened to me...
Before I tell my story, let me introduce myself: My name is Robert. I'm a businessman from Ecuador, and my company requires me to make regular trips to different countries worldwide.
In April 2020, I had to travel to Portugal to attend an important business meeting that had to be concluded before the end of the month.
To give a bit of context for later, when I travel to the Schengen Area, my company requires me to apply for a short stay visa that allows a single entry visit as I don't need a multiple entry visa.
Meaning, I'm only allowed to stay in the Schengen Country for a limited amount of days. After I leave the country, I'm not allowed to travel back.
For example, I would apply for a Schengen Visa that has a visa validity of 15 days. After the initial validity period is over, I must travel back to my home country, and I'm not allowed to stay any longer.
Usually, this is never a problem...
Now that you have context...
My appointment in Portugal was scheduled for the 17th of April, and the trip would last 10 days.
My plan was to be in Portugal at least 3 days before my meeting, so I decided to depart on the 14th of April. Thanks to technology and a handy app called Atlys, I could easily apply for my Schengen Visa without any hassle. I applied for my visa about 1 month before my trip. After going through the visa application process, I received my visa about 1 week before my flight to Portugal.
At that time, a colleague of ours got extremely sick and couldn't attend work. We thought nothing thereof, as he ensured us that he had not been in contact with anyone who had COVID-19. But, unfortunately, that was not the case, and it turned out that our colleague indeed had COVID-19.
Suddenly, everything we were working on was put to a stop. Our company ordered everyone to quarantine and get tested for COVID-19.
This all happened 3 days before my trip to Portugal. Naturally, I started to get worried as I still had my business meeting to attend, which had to be done before the end of the month. I had no other option but to extend my Schengen visa.
How I Extended My Schengen Visa
After receiving a negative COVID-19 test result, I immediately researched how to extend a single entry visa to Portugal, as this was my only option. All my research had one thing in common. You need to have a strong reason for wanting to extend your Schengen Visa. These reasons included:
For Late Entry, you're allowed to extend your Schengen Visa, as long as it's a single entry visa, and you entered the Schengen Zone after your visa became valid. For example, in my case, my visa was valid starting the 14th of April and expired on the 24th of April. So if I entered Portugal on the 20th of April (instead of the 14th), I would be able to extend my visa for another 6 days. Effectively allowing me to stay up until the 30th of April.
For Humanitarian Entry, the Schengen Visa policy allows third-world countries to extend their Schengen Visa under certain circumstances. These circumstances include attending an unexpected funeral of a family member, receiving medical treatment, or helping a relative or friend who is going through a difficult time.
For Force Majeure, you're allowed to extend your Schengen Visa if you cannot return to your home country. This can include extreme weather conditions, sudden political unrest, violent protests across the country, natural disasters, and so on. However, keep in mind that your visa will only be extended for these reasons if your Schengen Visa has not yet expired. Once your visa has been extended, you'll be allowed to stay in the country for a few weeks or until the situation in your country has improved.
Important Personal Reasons
According to my research, it's possible (but difficult) to extend your visa for personal reasons. However, this might not always be successful as immigration authorities/immigration officers have the final decision on your Schengen Visa extension.
Now that I knew it was possible to extend my Schengen Visa, I immediately contacted the company abroad (with who I had the meeting) and rescheduled our appointment to the 25th of April. My plan was to enter Portugal on the 20th, apply for my Schengen Visa extension, and then attend the meeting on the 25th.
I think it's worth mentioning that you can only apply for a visa extension if your visa has not yet expired. So, if you apply for a visa extension after its expiration date, you'll be deported for overstaying your visa. Also, you may be banned from entering the Schengen Zone again for a certain period of time.
Where I Applied For My Schengen Visa Extension
The first thing I had to do was travel to Portugal and apply for my Schengen Visa extension from there. So, I traveled to Portugal on the 20th of April and went to the Borders and Aliens Service (SEF) to start my application process. At SEF, I had to schedule an appointment for an in-person interview, just like you would do when applying for a Schengen Visa application.
Quick note: You can only apply for a Schengen Visa extension in the country you wish to stay. Meaning, if you want to extend your visa for countries like Netherlands, Belgium, Italy, Austria, and so on. You'll need to travel to that country specifically and apply for your visa extension from there. For example, if you want to extend your visa for Switzerland, you can only apply for a visa extension in Switzerland and nowhere else.
The Required Documents For My Schengen Visa Extension
After I scheduled my appointment, I was informed that I had to bring along the following documents:
A valid travel document (in my case my passport) with my current Schengen Visa,

A Schengen Visa extension application form,

Proof that I had the financial means to support myself for the number of extra days I requested,

Proof that I have valid health insurance or travel insurance,

Documents that prove my reason for applying for a visa extension. In my case, I presented a formal letter from the company where I was attending the meeting with the exact dates and a flight itinerary that proves I entered the country after the 14th of April.
On The Day Of My Appointment
On the day of my appointment, I traveled back to SEF to attend my in-person interview. This was a crucial stage of the application process, as the interviewer asked me plenty of questions about why I was applying for a visa extension. Luckily, I had all the required documents that supported the reason for my visa extension.
Quick note: The interviewer determines if you'll get your visa extended or not. Therefore, not submitting all your supporting documents or not having the correct documents could lead to your application being denied.
During the interview, they informed me that if my application was successful, I was not allowed to travel to the other Schengen States. This was fine as my only priority was to attend my business meeting.
Paying The Schengen Extension Visa Fees
After completing my interview at SEF, I had to pay the standard Schengen Visa extension fee. Depending on the reason why you need to extend your visa, the cost can vary. In my case, for late entry, I had to pay around €30.
Quick note: I'm not sure what a visa extension for a minor would cost, but I'm guessing it would be around €30 or less.
I'm pretty sure that Humanitarian and Majeure reasons are free of charge if it's your first visa extension. Keep in mind that the fee you pay is non-refundable.
After the entire Schengen Visa extension application process, I successfully attended my business appointment.
My Visa Extension Application Was Succesful
I only received my visa extension the day after my appointment. Nonetheless, I wasn't really worried. The interviewer kindly informed me that even if my visa application was denied, I could stay at least 1 - 2 days in the country before I had to leave.
The expiry date of my initial visa (before the extension) was on the 24th of April, and my business meeting was rescheduled for the 25th of April. Meaning, I could attend my meeting the day after my visa expired and just travel back to Ecuador the day after.
Processing Time For The Schengen Visa Extension
I'll add that the processing time for a visa extension takes a couple of days (4 in my case). However, I have heard about times where people had to wait around 2 weeks for their visas. Apparently, if this should happen, you're allowed to stay in the country where you applied for the visa extension while you wait for it to be processed. Furthermore, you're not allowed to travel to any other Schengen Member State while you wait for your visa to be processed.
This is how I successfully applied for my Schengen Visa extension. To be honest, if the reason for your visa extension is strong, the extension process is rather straightforward. However, if you ever need to extend your Schengen Visa, I still recommend that you contact the appropriate Embassy to learn more about their specific requirements.
Author:
Verified Author: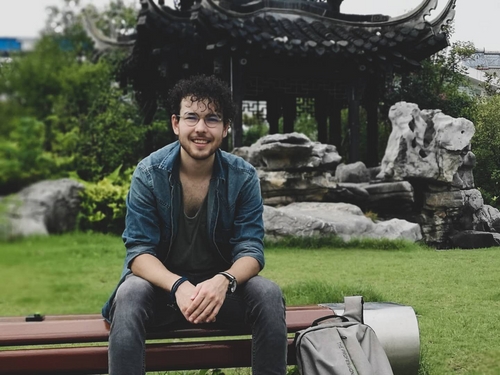 Richard Nathan