Last Updated : Sep 4, 2023
Atlys in the news
While proof of vaccination is accepted by the Bahamas for entry, to get back to the US, you need a COVID test. All travelers ages 2 years and older are required to present a negative COVID-19 test during check-in for their return flight. The test must be taken within three days of departure. United States accepts the following types of viral COVID-19 tests:
Nucleic acid amplification test (NAAT) more commonly known as: Reverse transcription polymerase chain reaction (RT-PCR)

Antigen tests: Rapid antigen test or Viral antigen test.
Important Update as of August 2nd, 2021
The processing time for trips in August is running into more than 100 hours (4+ days), with many travelers missing their flights due to not possessing a valid health visa. If you're traveling during this time, we recommend going through Atlas.
When should I get tested?
The COVID test must be taken within three days of departure to the United States. The testing rule uses a three-day timeframe instead of 72 hours to provide more flexibility to the traveler. If you get tested on Day 0, the test results are valid up until flights departing anytime on Day 3.
For example: John is flying from Nassau, Bahamas to Miami on August 4 at 7 pm. If John takes a test anytime on or after August 1, the results would be valid.
Turnaround time for Rapid Antigen test is 1-2 hours and turnaround time for RT-PCR test can be 1-2 days so it is advisable to plan beforehand.
Where can I get tested?
Most popular hotels in the Bahamas have complimentary on-site testing. Here are COVID Testing policies for some hotels:
Atlantis Paradise Island, Bahamas
Atlantis has both on-site Rapid Antigen and RT-PCR testing. For registered guests of The Royal, The Cove, The Reef and The Coral hotels, Atlantis provides a total of two free Rapid Antigen Tests per room. For additional tests, here are the costs:
Rapid Antigen test cost: $20
RT-PCR test cost: $165
Click here to make an appointment for on-site COVID testing at Atlantis
Riu Palace Paradise Island, Bahamas
For travelers arriving from the US, Riu offers free on-site COVID-19 viral antigen test. The tests will be performed by qualified staff from an accredited CDC-compliant laboratory. Upon arrival, Guests should contact the front desk to schedule the test.
Riu in collaboration with Doctors Hospital also offers on-site RT-PCR testing. The cost for this test is $120 and the turnaround time is 24 hours.
Sandals Royal Bahamian Spa Report
For travelers arriving from the US and Canada, Sandals offers on-site COVID-19 tests. For US travelers, Sandals will administer a COVID-19 viral test (antigen test) at the resort premises by medical professionals. Whereas for Canadian travelers, Sandals will administer an on-site RT-PCR test. While checking in, ask the front desk to schedule your test.
Grand Hyatt Baha Mar
The Baha Mar resort offers complimentary on-site Rapid Antigen COVID-19 tests for all guests arriving and departing from Nassau. However the RT-PCR costs $112 and has a turnaround time of around 6 hours.
For other hotels, call and check with the hotel on their policy. In case, the hotel you are staying at does not provide COVID-19 testing, here is a list of testing sites across the Bahamas.
How much does it cost to get tested?
Rapid Antigen test costs anywhere between $20-$50 whereas RT-PCR test cost ranges between $100-$150.
If my flight gets delayed, do I have to re-test?
If your flight is delayed before departure, you will need to get re-tested if the delay causes your test to fall outside of the 3-day pre-departure testing period requirement. A delay while traveling on a continuous itinerary will not invalidate an otherwise valid test.
Atlas tips on COVID-19 test for re-entry:
Rapid Antigen tests are cheaper and have a quicker turnaround

Bahamas has a mandatory 5th day testing policy wherein all unvaccinated travelers have to take a rapid test on the 5th day of their vacation. If you are returning to the US between day 5 and 8 of your vacation, you can use the results of the mandatory 5th day test for re-entry into the U.S. The Bahamas Health Visa Fee for unvaccinated travelers already includes the cost of this test.

To avoid long lines at the testing center, either get an appointment or if walk-in is permitted, visit the testing center during the evening.
Author: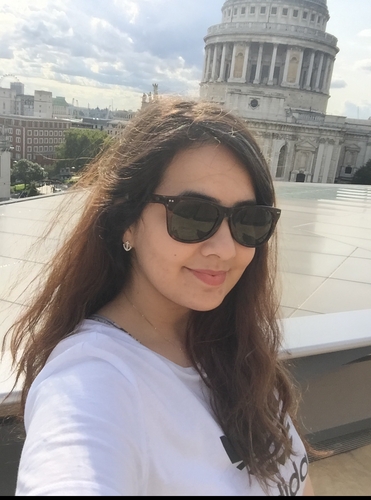 Lamia Darwish