Jamaica Travel Authorization Form and Requirements
Last Updated : Oct 2, 2023
Atlys in the news
Update: Travelers planning to visit Jamaica after March 1,2022, are not required to complete the Jamaica Travel Authorization form.
The vibrant Caribbean island of Jamaica is finally reopening its borders for tourists. But before you hop on your plane, there's something you should know. For now, all tourists traveling to Jamaica need to complete Jamaica's Online Travel Authorization and provide Covid 19 Test 72 hours before arrival. The travel authorization can be completed 8 days before your departure.
How to get a Jamaican Travel Authorization Visa?
Basically, there are two ways of getting your Jamaican Travel Authorization. The one involves paperwork, a lot of time, and a fair bit of uncertainty. The other way is to use Atlys, and have the Alys App do the work for you!
You can now submit a Jamaican Travel Authorization in under 3 minutes on Atlys. Simply download the Atlys app on your iPhone, put in your travel details, and let Atlys handle all the paperwork for you.
However, if time and energy aren't all that important to you, you can still do it the old-fashioned way:
Jamaica Travel Authorization Requirements.
Before you can enter Jamaica you'll need 3 documents:
A Valid PassportA valid passport refers to a passport that has at least 2 blank pages and that expires later than 6 months from the date of returning to your country of residence from Jamaica. This means that if you are going to travel back from Jamaica to the USA on the 1st of January 2022, your passport must expire no earlier than the 1st of July 2022.
US Citizens enjoy visa-free travel to Jamaica, so you'll only need to present your passport and Jamaican Travel Authorization.
If your passport does not allow you visa-free travel to Jamaica, you should also have the relevant visa. Contact your nearest Jamaican embassy or consulate for more information.
A Negative Covid19 TestAll travelers from designated high-risk areas (Brazil, the Dominican Republic, Mexico, Panama, and the USA) are now required to show a negative Antigen or PCR test result.
If you are 12 years of age or older, get a COVID-19 PCR or Antigen test that has been authorized by the United States Food and Drug Administration (FDA) under an Emergency Use Authorization (EUA) or meets the standards of the World Health Organization (WHO).
The test sample must be collected within 3 days of the date of travel.
The test must be conducted by a CLIA registered or ISO certified laboratory.
Take the test result with you as you will need to present it to the airline representative at check-in for your flight.
A Completed Travel Authorization form.If for whatever reason you do not have travel authorization you will not be allowed to enter Jamaica, but don't stress! Atlys is here to help you with a step-by-step guide on how to complete your Jamaican Travel Authorization Form. If you'd rather not go through the hassle, you can download the Atlys App and have the app complete the process for you.
A Quick Guide On Completing Your Jamaican Online Travel Authorization Form:
You will have to complete a Jamaican Travel Authorization online by going to Jamaica's official portal. It is mandatory for all travelers heading to Jamaica to complete the travel authorization form.
1st section:Once you've navigated to Jamaica's Travel Authorization Portal, you'll need to enter your email address. Don't worry, your email address will only be used by the Jamaican Government for official correspondence, like when they send you details of your completed travel authorization. A One-Time Password (OTP) will be sent to authenticate your email account. Enter it to proceed with the process.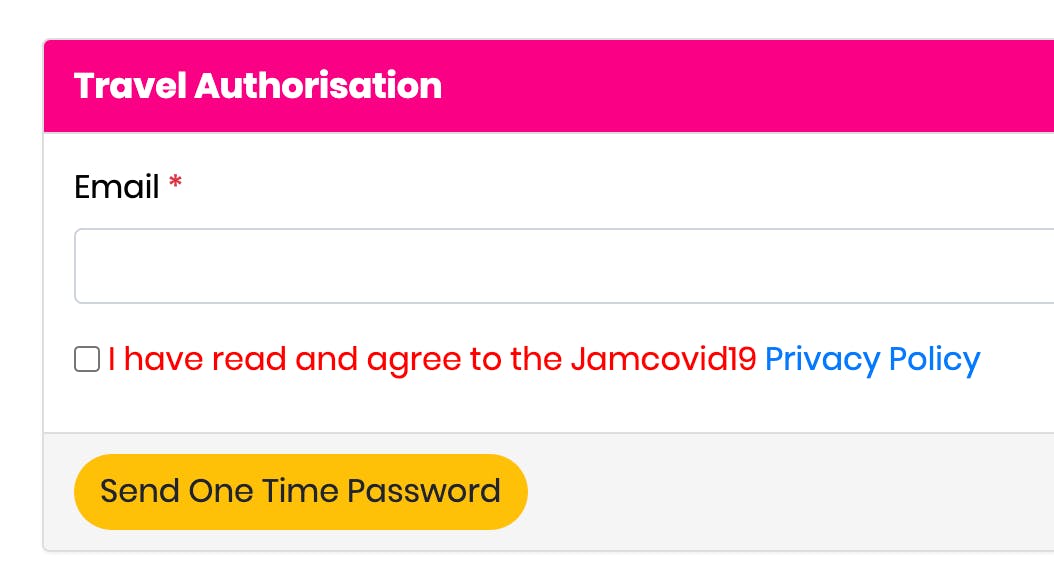 2nd SectionOnce your email account is authenticated you'll need to enter your Personal Information, Passport details, and the purpose of your intended stay in Jamaica. If you are traveling to Jamaica for leisure, simply select "Tourism."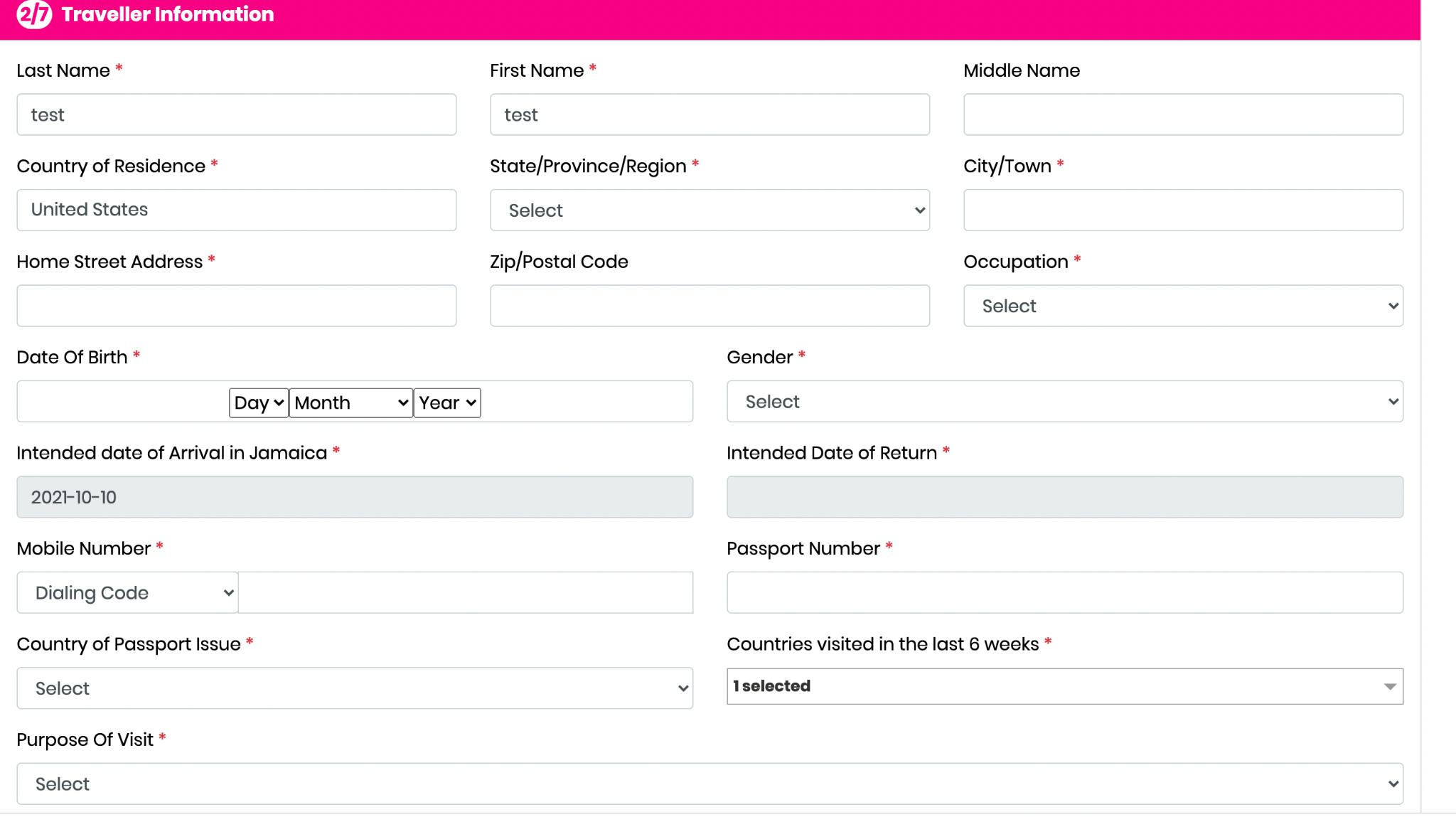 3rd SectionFor the third section, you'll need to provide information about your stay. Report the type of accommodation that you'll be using, the address of said accommodation, and the name of the establishment, if it's a Hotel or registered lodgings.

4th SectionThe next section refers to Jamaican Customs and Border Control. You'll need to declare whether you'll be carrying monetary instruments over or equal to US $10,000, or any of the other goods listed when entering Jamaica. After you've completed this section, submit your Jamaican Travel Authorization form and wait for the approval. It should take a couple of days. Once successful, you will receive an email with your Jamaican Travel Authorization.
What Are The Covid Protocols in Jamaica?
On arrival in Jamaica, all travelers will go through a health screening and risk assessment process by Jamaican health authorities. The health screening includes temperature checks, observation for COVID-19 related symptoms, and a short interview with a Jamaican health officer.
All travelers from designated high-risk areas (Brazil, the Dominican Republic, Mexico, Panama, and the USA) are now required to show a negative Antigen or PCR test result.
The negative test result and travel authorization must be shown prior to check-in at the airport and again on arrival to Jamaica, this becomes effective on October 10, 2021.
Persons who are traveling from low-risk areas will not be required to do a pre-test. On arrival, they will be screened and assessed when arriving at the airport.Testing at the airport will take place in instances where travelers are exhibiting symptoms or belong to a high-risk group.
Frequently Asked Questions
All persons intending to travel to Jamaica are required to get pre-approval. This includes both Nationals and Non-nationals.
Author: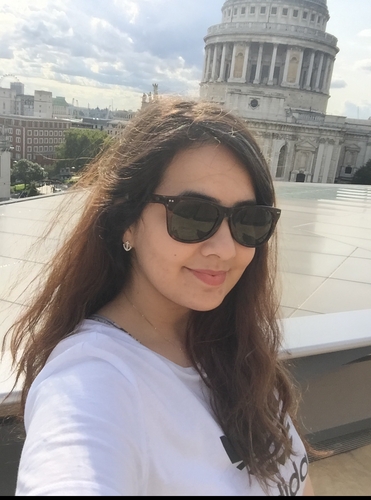 Lamia Darwish
Verified Author: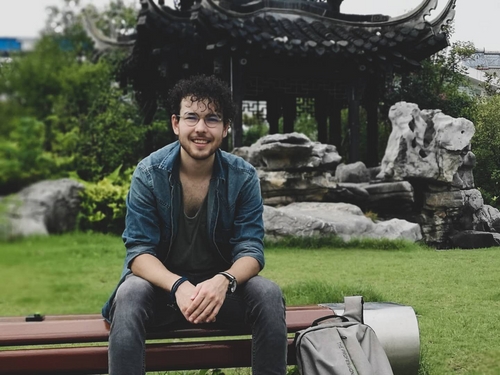 Richard Nathan