Step-by-Step Guide: How To Schedule A US Visa Appointment
Last Updated : Oct 2, 2023
Atlys in the news
A US visa interview is a must for most foreign citizens to get their visa approved. You will have to schedule and go for a visa interview for a nonimmigrant visa, such as a tourist visa.
A few pointers before we discuss everything in detail:
The first thing you should know about US visa interviews is that the US government interviews every applicant as a potential immigrant during the nonimmigrant visa application process.

The applicant must convince the consular officer otherwise and prove that they will return to their home country.

You must conduct the consular officer that you do not wish to stay longer than the validity of their visitor visa.
Let us talk in-depth about the US visa appointment, how to get one, and all the nitty-gritty details in the blog.
Get Your US Visa Interview Sorted With Atlys!
Are you planning to apply for a US visa but are worried about the interview process? Look no further than Atlys!
With our premium service, atlysBlack, we guarantee 100% visa approval or your money back!
We understand that the US visa interview can be a nerve-wracking experience, which is why we offer 24/7 support for all your queries and concerns. You can rest assured that our team will provide you with the necessary guidance and support to help you prepare for your interview and succeed.
As part of atlysBlack, you will also have the privilege of the CEO of Atlys as your personal concierge, who will be available to assist you every step of the way.
We offer faster visa approval and processing, saving you time and effort and ensuring that you receive your visa in a timely manner.
Don't let the US visa application process stress you out any longer. Let us take care of everything for you with atlysBlack!
How Do I Get A US Visa Appointment?
I have broken down the steps to explain to you exactly what you can expect when booking your US visa appointment.
Apply For The US Visa
The first step toward making the US visa appointment is filling out the [Online Nonimmigrant Visa Application or DS-160)(https://ceac.state.gov/genniv/).
Next, you must complete your online form and complete the necessary steps, including uploading the required information about your travel and paying the visa application fees.
Wait For The US Visa To Be Processed
Once you have carried out the required steps, the US Embassy Visa Application Center (VAC) will process your visa application form.
The visa processing can take a few days or a few weeks, depending on the visa category you applied for, the country you are applying to, and the purpose of the visa.
Make The US Visa Appointment
After the VAC completes the visa processing, they will contact you to make an appointment for your visa interview or biometrics. You might be required to make two different appointments for biometrics and a visa interview.
This will depend on the country and visa category, and the VAC will advise you accordingly. In the case that you can have the biometrics done on the visa appointment date, then you do not need to make two different appointments.
You can make the appointment by calling or contacting the US Embassy or VAC in your country. You can also make an appointment online by visiting theOfficial US Department of State Visa Appointment Service.
The visa application process can be lengthier for immigrant visas and requires different steps. The scheduling of the interview visa will depend on the National Visa Center (NVC).
The NVC will organize the scheduling of your fingerprint and appointment for a visa interview. However, it is crucial that you check this requirement from the country you are applying from, as it differs in some countries.
How To Schedule My US Visa Biometrics Appointment?
Many visa applicants require to schedule an appointment for their biometrics, but not all visa applicants do. Therefore, if the visa category you applied for requires biometrics and you fail to book an appointment, your visa can be rejected.
A biometric may include fingerprints, an iris scan, and a digital photograph of the applicant.
Additionally, applicants that are younger than 14 and over 79 years do not need to provide their fingerprints.
In some countries, applicants need to schedule a biometric appointment with the receipt number after making the online visa payment. For most nonimmigrant visas in other countries, the applicant's biometrics might be taken on the visa interview date.
After you have made the payment, you will be contacted regarding whether you qualify for a biometric appointment. If you are not contacted or do not qualify for a biometric appointment, you must schedule a regular interview date.
After you have completed all the fields and created a password on the online portal, you will be able to see on the dashboard if you have qualified for the biometric. Once the "Schedule a Biometrics Appointment" tab is visible, you must click on it and make your appointment.
On the day of your appointment, you must bring:
A printed copy of your appointment letter,

Your DS-160 confirmation page,

One photograph taken within the last six months,

And your current passport for your biometric appointment.
If you are renewing your visa, you must bring:
You must bring your previous passport that contains your US Visa.
In case you do not carry these items, you might not get the visa approved or accepted for biometrics.
Note that visa categories A-1, A-2, G-1, G-2, G-3, G-4, C-3, and NATO applicants are exempted from the fingerprint scan requirement.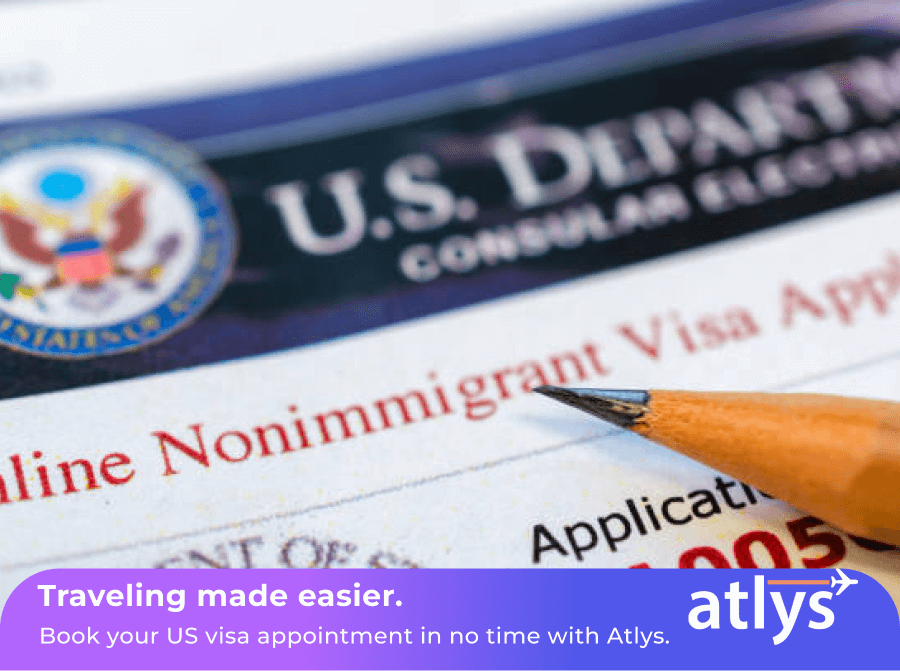 Can I Reschedule My US Visa Interview?
Usually, the applicant does not reschedule the US visa interviews because of the wait times and availability. However, rescheduling the visa interview is not unheard of. You must reschedule your visa interview date at least three working days prior to your appointment date.
You can reschedule a nonimmigrant visa appointment by calling VAC or changing the date and time online. To reschedule, you must provide a valid reason for the US Embassy to take it into account.
You can reschedule an immigrant visa appointment by
First, you need to provide the NVC with your case number or application number.

You will also need to explain why you wish to reschedule.

Also, provide them with an alternate time and date for the interview.
You must remember that rescheduling will move your appointment further. Meaning the visa process will take much longer to get approved.
How Many Times Can You Reschedule US Visa Appointment?
You can only reschedule twice in certain countries, excluding the original interview appointment to accommodate other applicants' requests.
After the initial appointment, the applicant can change the interview dates twice. Additionally, the applicant can only reschedule a new date after waiting 90 days following the second rescheduling attempt.
If you have any other questions or want to read more articles on the US, check out our US country page on Atlys.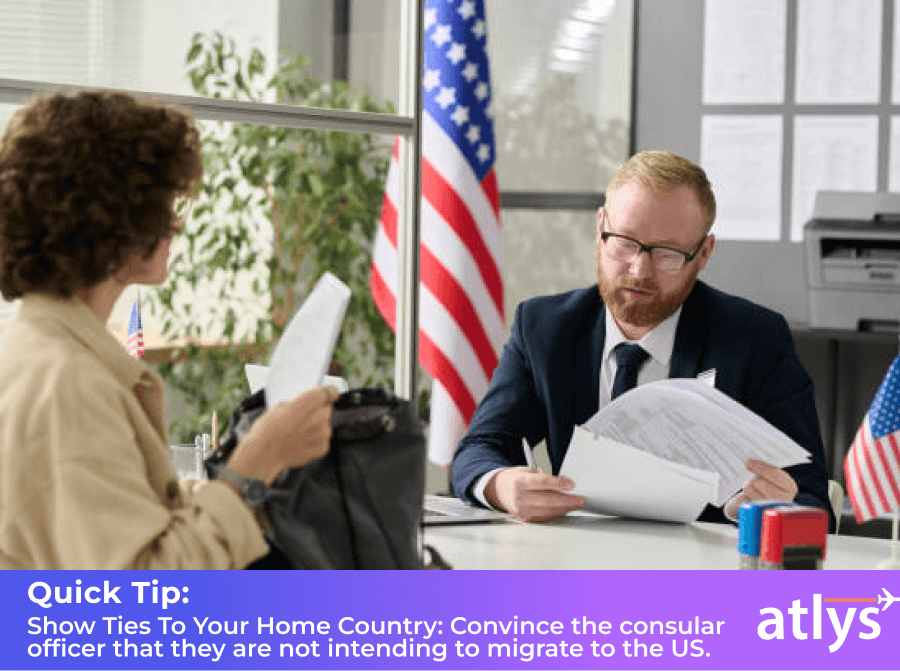 Do I Need A Medical Exam For A US Visa Interview?
Applicants do not need a medical exam for some nonimmigrant visas, visitor visas, or short-term stays. For example, citizens of countries with Visa Waiver Programs in the US do not require a medical examination.
However, suppose you are applying for an immigrant visa or a long-term visa. In that case, you will be required to get a medical examination from an authorized physician in the county you are applying from.
You must always check the requirements for your visa application. If a medical examination is required for the visa category, you are applying for.
Remember to do the medical examination at least 7 days before your interview date and by a physician accredited by the US Embassy. In your country, you can look for an authorized physician on the US Embassy website.
What Documents Are Needed For US Medical Examination?
Here is a list of documents that would be helpful to bring with you for your medical examination:
Your US visa appointment letter from the National Visa Center (NVC)

If you have changed your legal name, a document demonstrating the name change

2 to 4 color passport photographs (depending on the country)

If you wear glasses, you must bring the prescription

Vaccination cards or immunization certificates

If possible, women can bring proof of pelvic exam and pap- smear in the last 12 months

Medical prescription of medicines you are taking with the name, dosage, and frequency

Medical records of any current or past illnesses
These documents could be current or past medical records, illnesses, or vaccinations.
What Medical Tests Are Needed For US Visa?
You must go through all of these medical exams, and the physician will hand the report to you in a sealed envelope. The medical tests that you will undergo are:
A physical examination for all applicants includes an analysis of the eyes, ears, nose, throat, extremities, heart, lungs, abdomen, lymph nodes, and skin.

A medical examination includes a medical history review, physical examination, chest X-ray, and blood tests for syphilis.

For applicants aged 2-14 years, the interferon-gamma release assay (IGRA) test

A chest x-ray for all adult applicants aged 15 and above. Additionally, if a child was exposed to TB cases or had a history of TB disease

For applicants 18 to 44 years, a syphilis test is required.

For applicants 18 to 44 years, a gonorrhea test is required.
What Must I Do With The US Medical Examination?
After your medical examination has concluded, you must make an appointment with the physician to collect your medical records. You must collect your medical report on the appointed date.
The medical report will be in a sealed envelope, which you MUST NOT OPEN. Remember to check whether you need to collect the results, as physicians in some countries send the medical report straight to the US Embassy or Consulate.
You must bring the sealed medical report to your US visa appointment and hand it to the US consular officer conducting your interview.
You do not need to bring your chest X-rays for the interview; however, you must carry them on your flight to the US. This is because the US Homeland Security and the US Customs and Border Protection officers might ask you for them at the port of entry.
The medical examination is valid for 6 months from the date conducted. However, if you have specific medical conditions, your medical examination report can expire in as little as 3 months. Additionally, you must also carry the medical report when you first travel to the US.
What Supporting Documents Do I Need For A US Visa Interview?
After making the visa appointment and completing your biometric and medical examination, you need to prepare for your actual visa interview. It is vital that you are well-prepared and have all the required documents for the visa interview.
The documents that you must carry with you on your visa interview date are:
A valid passport (same as used for the application).

The visa application fee payment receipt number.

The DS-160 confirmation page.

Confirmation page from the Form DS-260 Application for an Immigrant Visa email address.

Your original birth certificate and a photocopy.

Other supporting documents based on the visa category you applied for.

US letter of invitation if applicable.
Remember that the documents mentioned above are basic documents. Depending on the type of visa you applied for, the supporting documents might change. Different supporting documents might be required for each visa case, and you must check for them with the US embassy in your country. It would be beneficial for the visa interview to take all the documents you think will help your visa application process.
What Is The US Visa Interview Wait Time?
The US Embassies or Consulates get hundreds of thousands of visa applications each year. So, the US Embassy or Consulate provide the estimated wait times on their official websites.
The estimated times do not guarantee the availability of an appointment in the time frame.
Additionally, visa processing also depends on the number of applications received and the staffing available to handle the applications. However, it is advised that you book an appointment for your visa interview as soon as possible. Early booking will ensure that you get the date and time for the US visa appointment you want.
Another thing to note is that the visa processing time could be three days on the website. However, it depends on the type of visa, the specific visa case, and the circumstances surrounding the visa application. For nonimmigrant visa applicants, it is advised that they make a booking three months in advance of their intended travel date.
You also remember that the processing time for the visa application does not include receiving the passports and the documents or returning them via courier services. Generally, applicants are advised to wait at least 180 days from the interview date or submission of supplemental documents except in case of an emergency.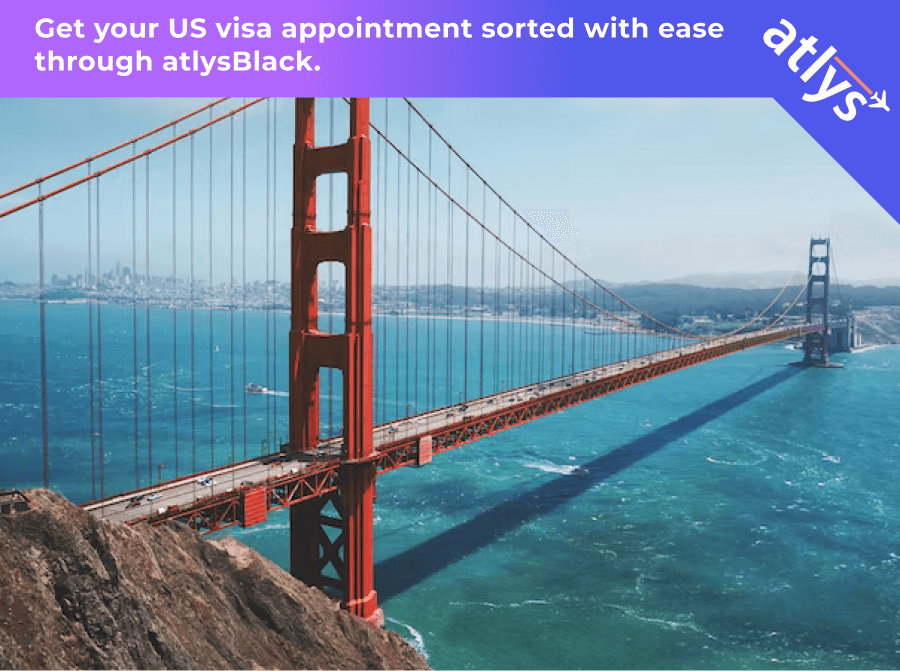 Can I Get US Visa Without An Interview?
Most people that wish to apply for an immigrant visa must go for an interview. However, there are certain cases when you can get a US visa without attending an in-person interview at the US Consulate.
Let us have a look at the conditions for a US visa interview waiver:
You are a citizen or national of a Visa Waiver Program country applying for a visitor visa

You must be applying for an A-1, A-2, C-2, C-3, G-1, G-2, G-3, or G-4 visa

You are a child under 14 years or a senior citizen over 79 years

You are applying for a visa renewal with the same classification for a Border Crossing Card, B-1/B-2, C-1/D, F, J, M, or O visa

Citizens of most countries cannot be exempted from a US visa interview for a nonimmigrant visa.

A citizen or national of a Visa Waiver Program country cannot get a US visa interview waiver for all visa types. They cannot get an interview waived when applying for a student/exchange visa or other nonimmigrant visas.

Applicants for E-3, T, U, H-1, or blanket L-1 visas can not get a US visa appointment waiver and must make a visa interview appointment.
How To Get The US Visa Interview Waiver?
You can have your US visa appointment waived by calling the US Embassy Visa Application Center (VAC), the National Visa Center (NVC), or choosing an option on the online portal.
But this does not apply to all citizens from all foreign countries. You must first meet the eligibility to have your visa interview waived in addition to applying for a specific visa. Other factors that play a role are age and even the country you are applying from.
What Can I Expect At A US Visa Interview?
The wait time is over; after your visa application is processed and approved for the next step, you will be asked to schedule the visa interview appointment. You will be required to be present for the interview and pass it to get your visa approved.
Understandably, many things would be running through your mind before the interview. However, the following questions will help you understand the interview process better and ease your mind.
When Should I Reach The Visa Application Center For My Interview?
For the interview, it is advised that you reach the premises 15 minutes before your interview and not longer than that. You do not have to come to the VAC an hour early. You should stay hydrated and eat a meal before your interview. It is also normal to be nervous for your interview, and the interviewer would know about the nervousness.
What Should I Wear For The US Visa Interview?
You do not have to be overly formal for the US visa interview. You can wear something comfortable and semi-formal that would make an excellent first impression. However, wearing a formal dress, shirt, tie, and jacket is always appropriate.
What Happens At The US Visa Interview?
Upon entering the premise, you will be first subjected to a full-body scan and then guided to have your fingerprints scanned. Next, you will be directed to the interview room by the consular officer. Here you can expect to be asked a few questions about the purpose of the visit.
Remember that all consular officers expect you to be a potential immigrant. Therefore, it would be best to answer the question to convince the consular officer that you have strong ties to your home country and will be returning.
What Happens After The US Visa Interview?
After completing the interview with the consular officer, you will learn about the outcome. If you have passed the visa interview, you will be granted a visa to the US. However, in case the visa is denied, you will not receive a visa and could be subjected to further administrative processing.
Once your visa is approved, you will receive your visa in your passport or a sealed packet containing documents. You must present the visa or the sealed package to the US Customs and Border Protection at a port of entry.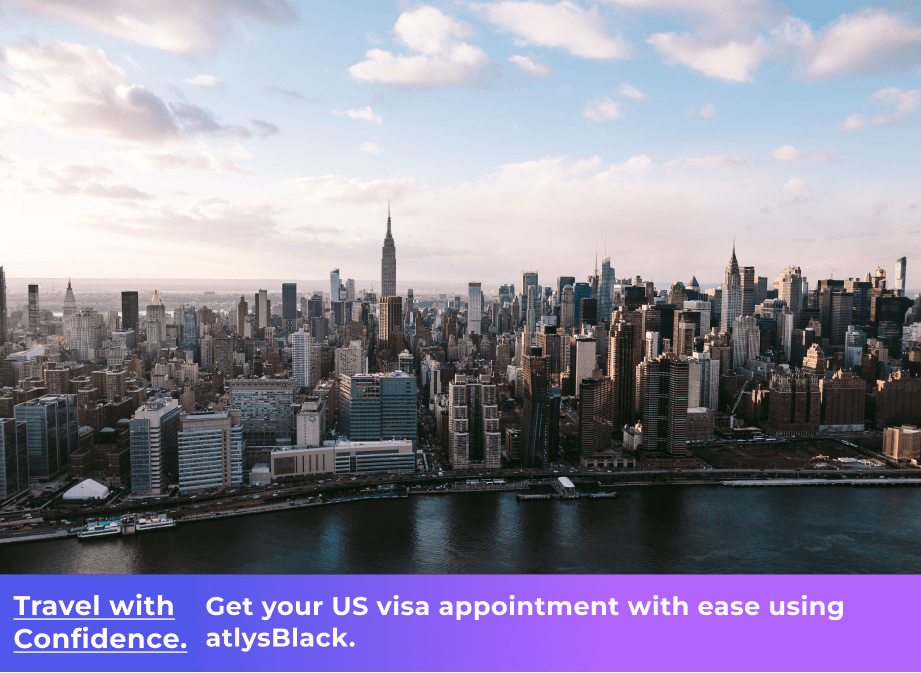 What Are The Steps To Getting A US Visa?
Before we end the blog, let us just look at the visa application steps briefly.
You must take the following steps to get your US visitor visa:
First and foremost, you must gather all your required documents, such as your valid passport, digital passport photograph, visa application fee, and other supporting documents such as your travel itinerary.

You must choose the correct visa category for your visa application.

After completing your visa application form, you must pay the relevant visa application fees online.

You might also need to schedule a biometrics appointment.

Once you have scheduled your appointment date, you must attend the in-person interview.

After you have passed your interview, you must collect your passport with the visa.
Additionally, suppose you are applying for a nonimmigrant visa. In that case, you will be required to schedule a biometric appointment and a medical examination.
That Is All
Hopefully, this blog prepared you for your visa interview and gave you a snippet of what to expect. You are now ready for your US visa appointment. Good luck!
Happy Traveling!
Helpful Resources
When it comes to writing a blog, we only use government websites as our source of information to help you give only the correct and relevant information.
Frequently Asked Questions
To visit friends or family who are US permanent residents or US citizens for tourism or business purposes, you can apply for a B1 visa, a B2 visa, or a combination of B1/B2 visas. In addition, you can check for other visa types here.
Author: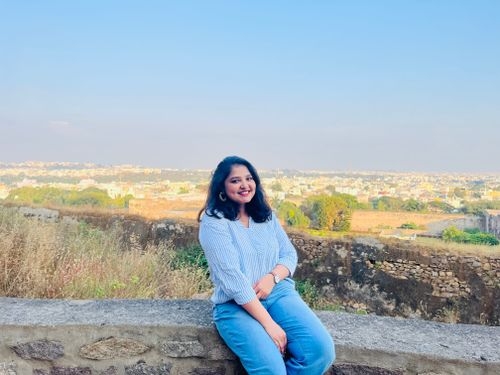 Nikhita Rathod
Verified Author: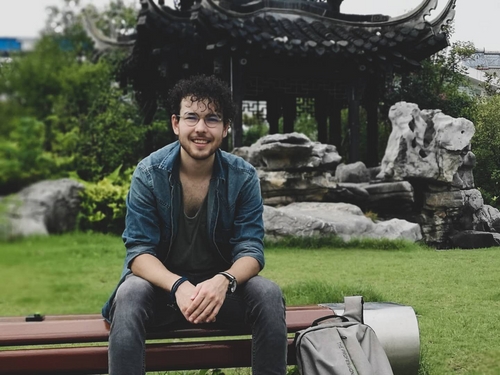 Richard Nathan
Related Articles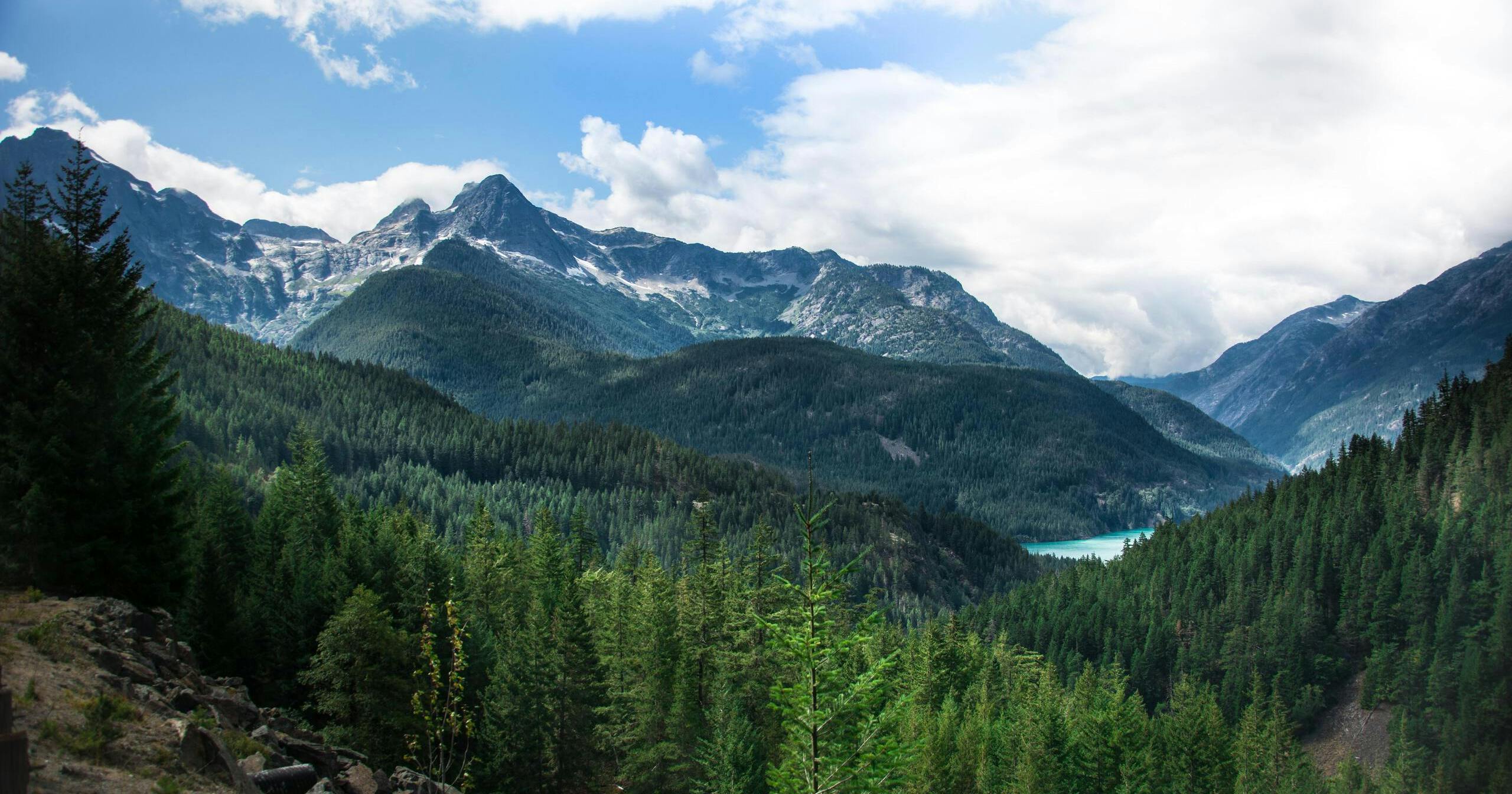 Wondering where you can travel without a visa? Check out this blog to find out more about the visa-free countries, other visa types, and much more.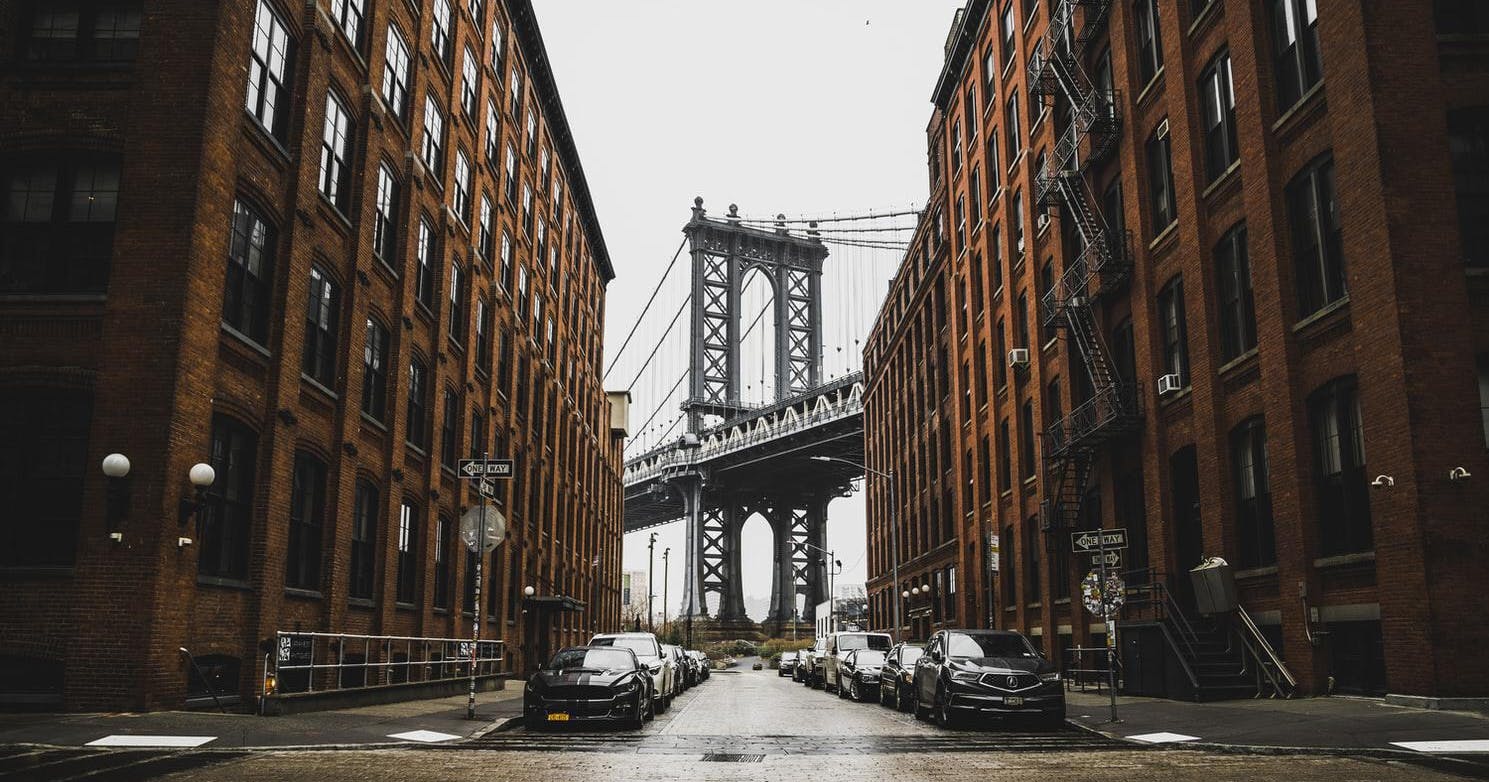 In this post you will find where you can travel to without a passport. This post also outlines the proof of identification documents you can use when traveling without a passport.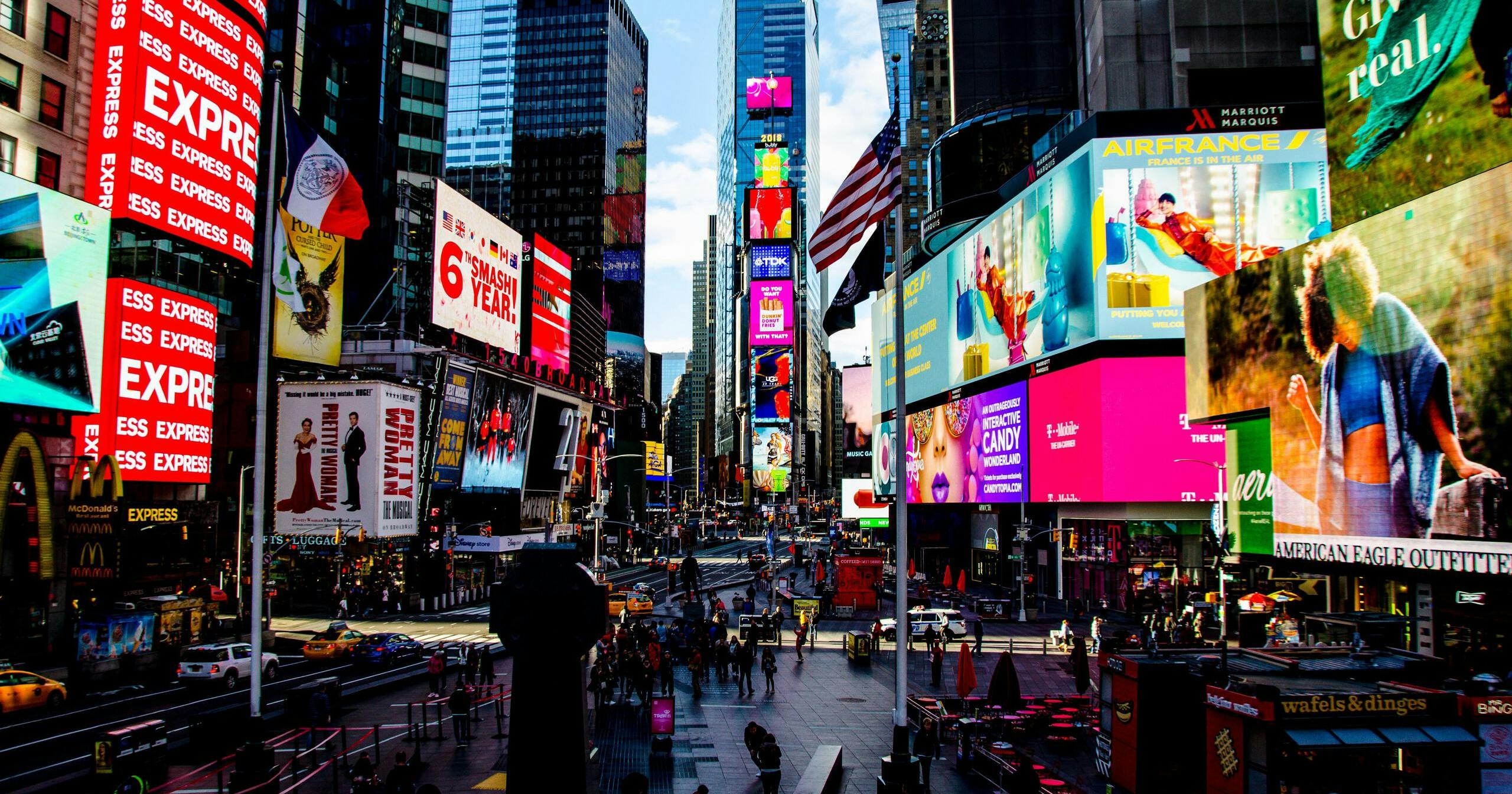 Discover the world's top 4 visited countries in the world. Read about why people choose these countries and how many people visit these countries each year.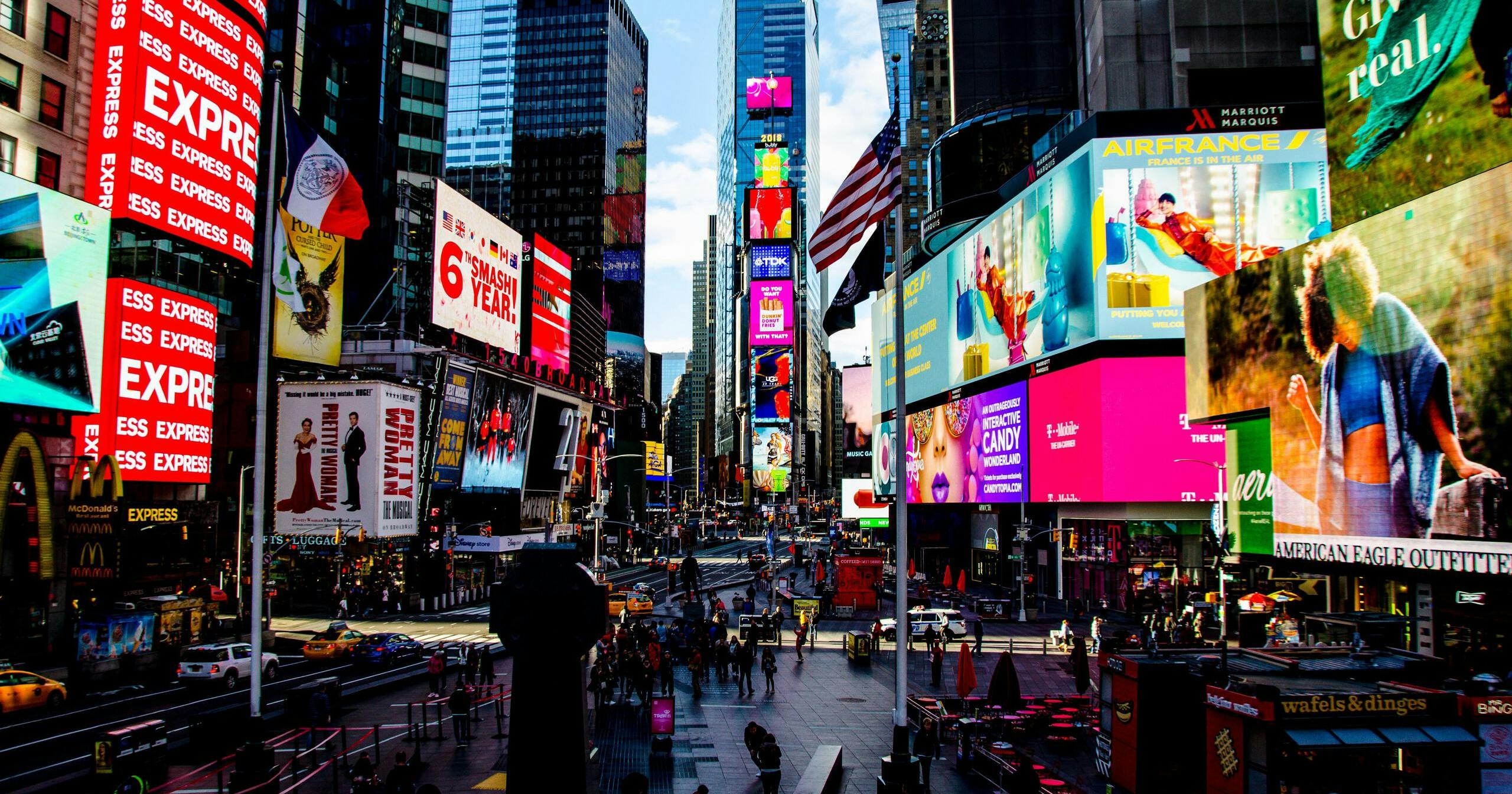 This post will cover the top 5 things to do on the island of Maui, Hawaii. It will include activities such as visiting Haleakala National Park, going on a road to Hana tour, stand-up paddleboarding, and more. We will also cover where are the best places to stay on Maui.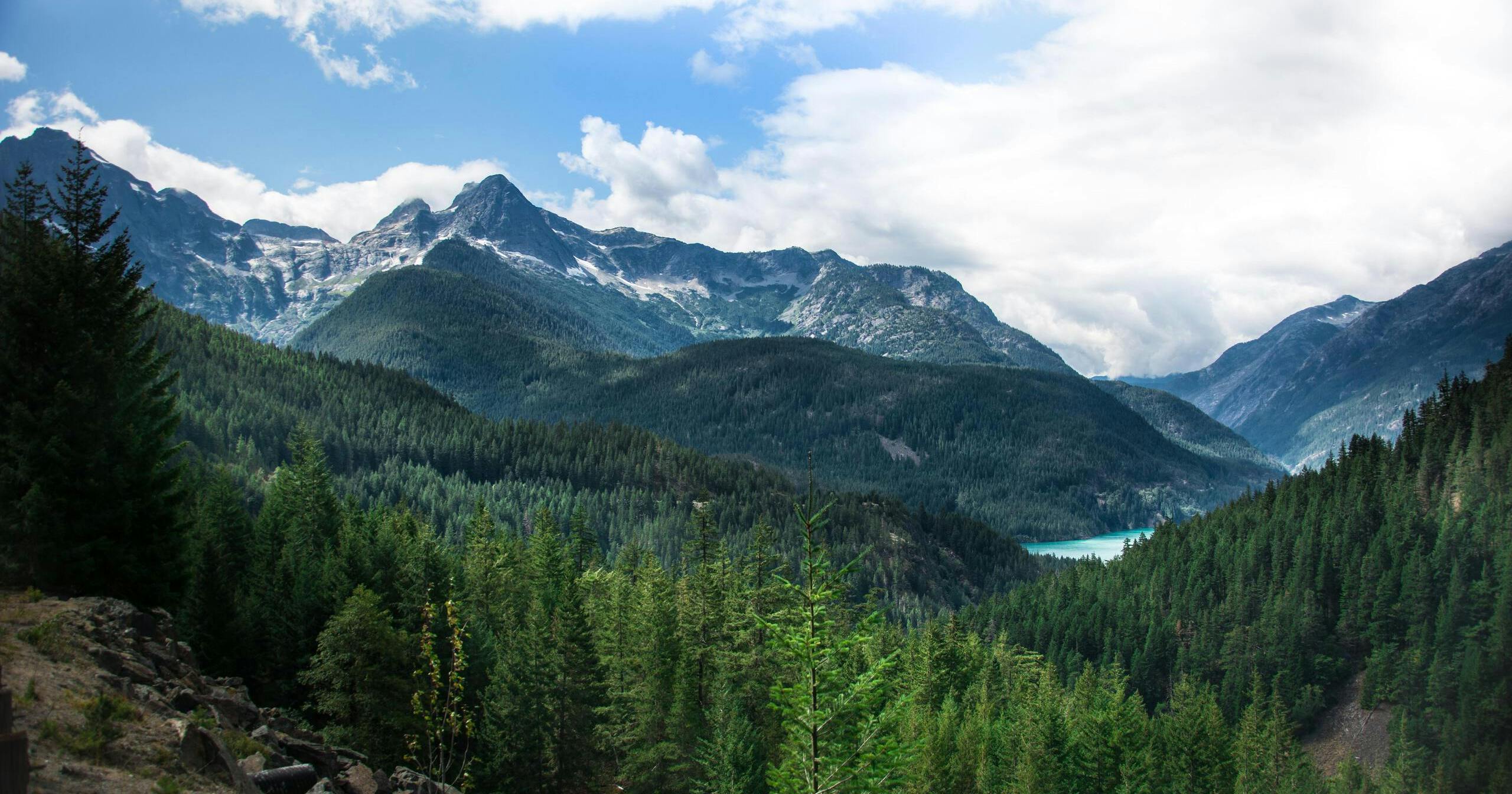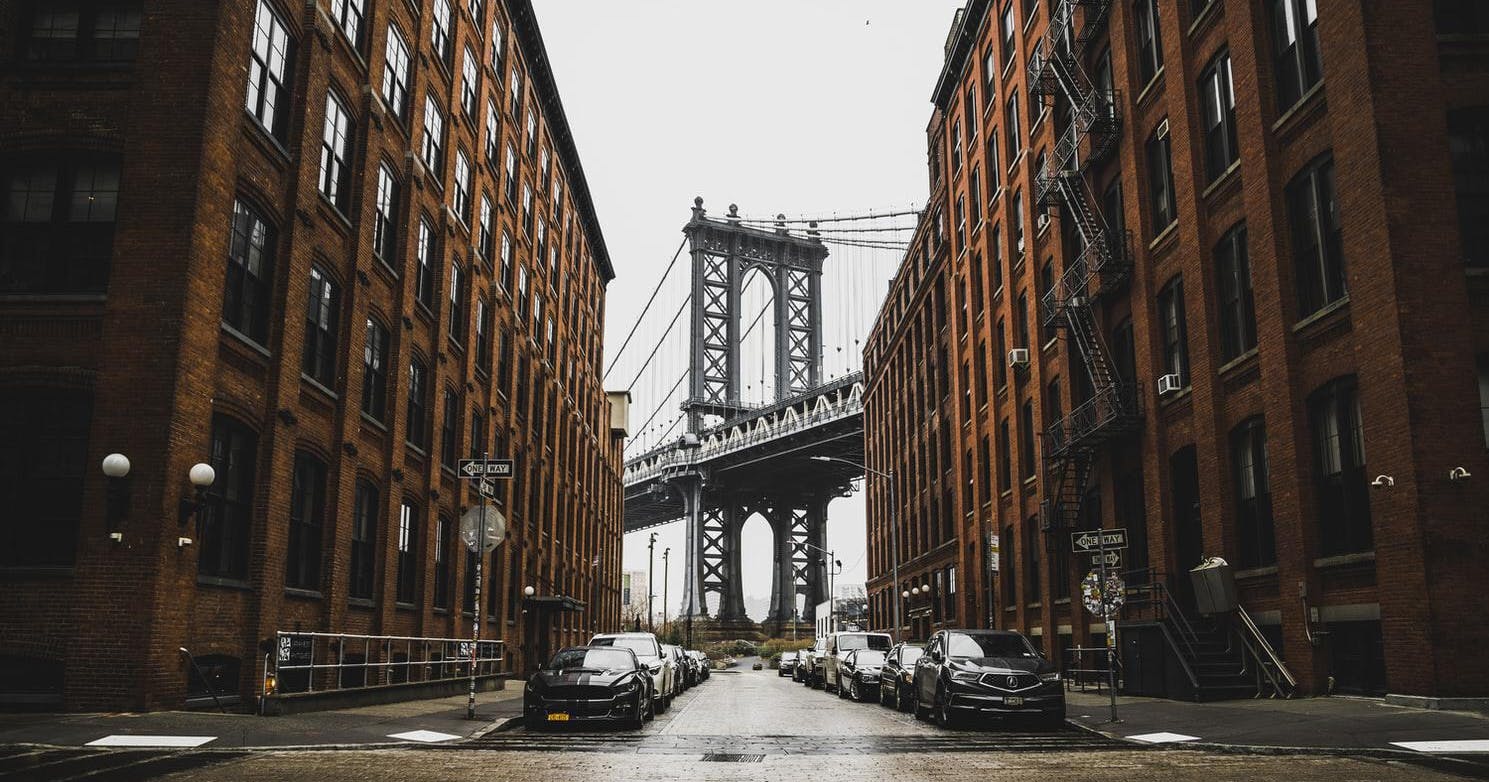 Have you ever breached the sound barrier? No? Well, with Overture's supersonic aircraft, travelers will be able to travel internationally at intense speeds.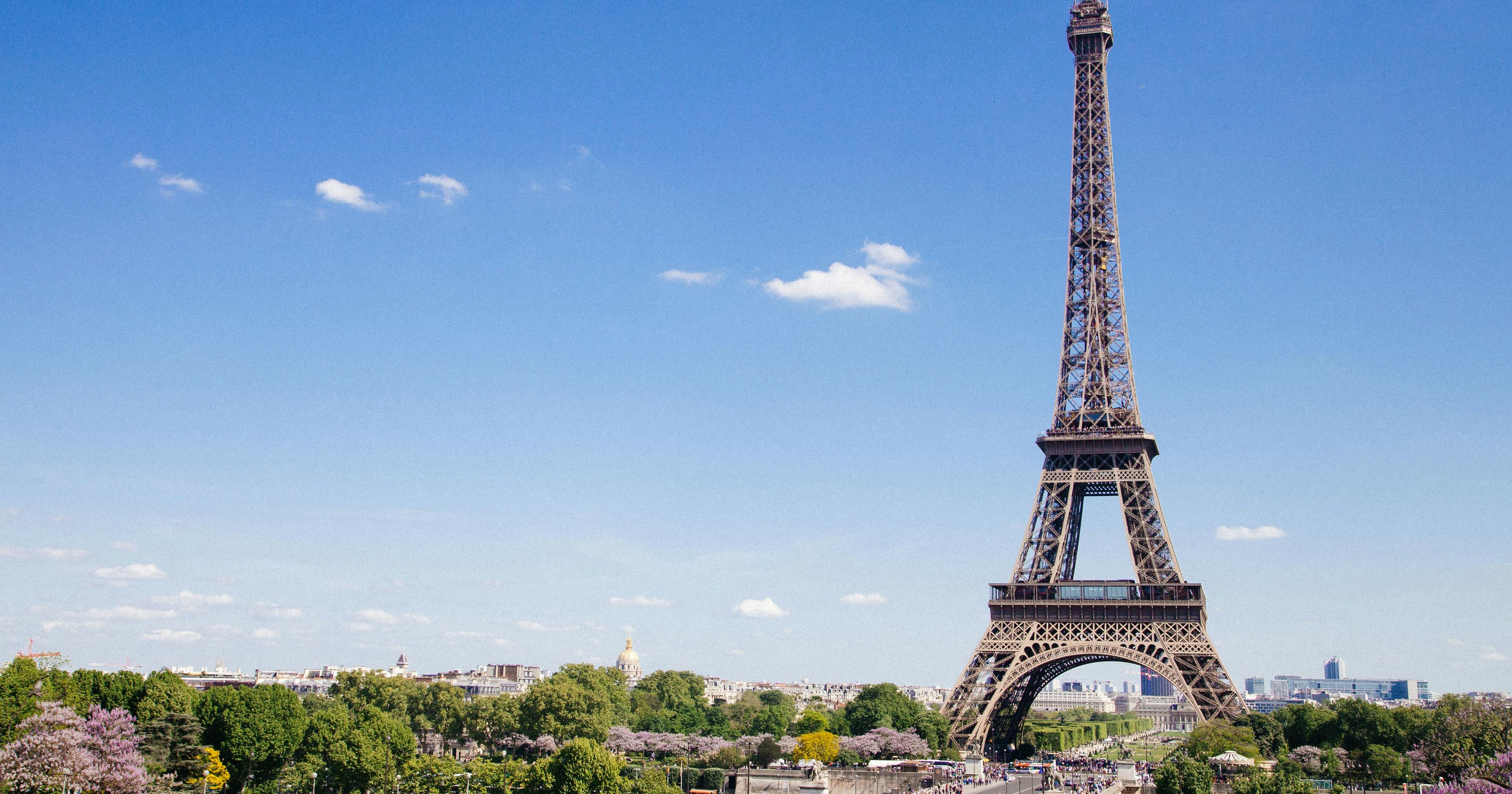 Uncover the timeline for Schengen visa processing, elements that impact it, and guidance for a seamless application. Delve into a detailed Schengen timeline.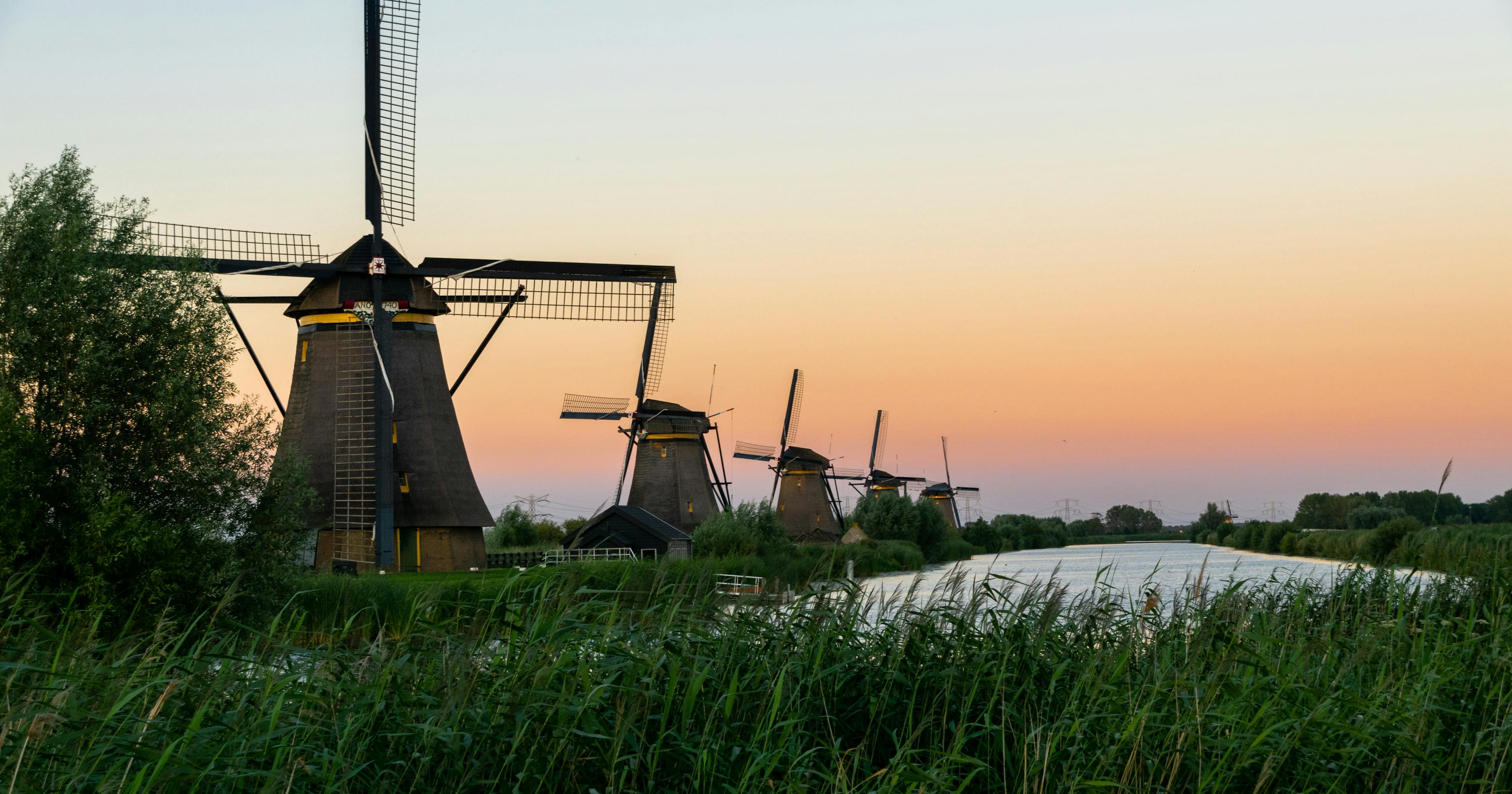 In this quick and informative guide we'll walk you through the most common mistakes people make when applying for a Schengen Visa, and how to avoid them.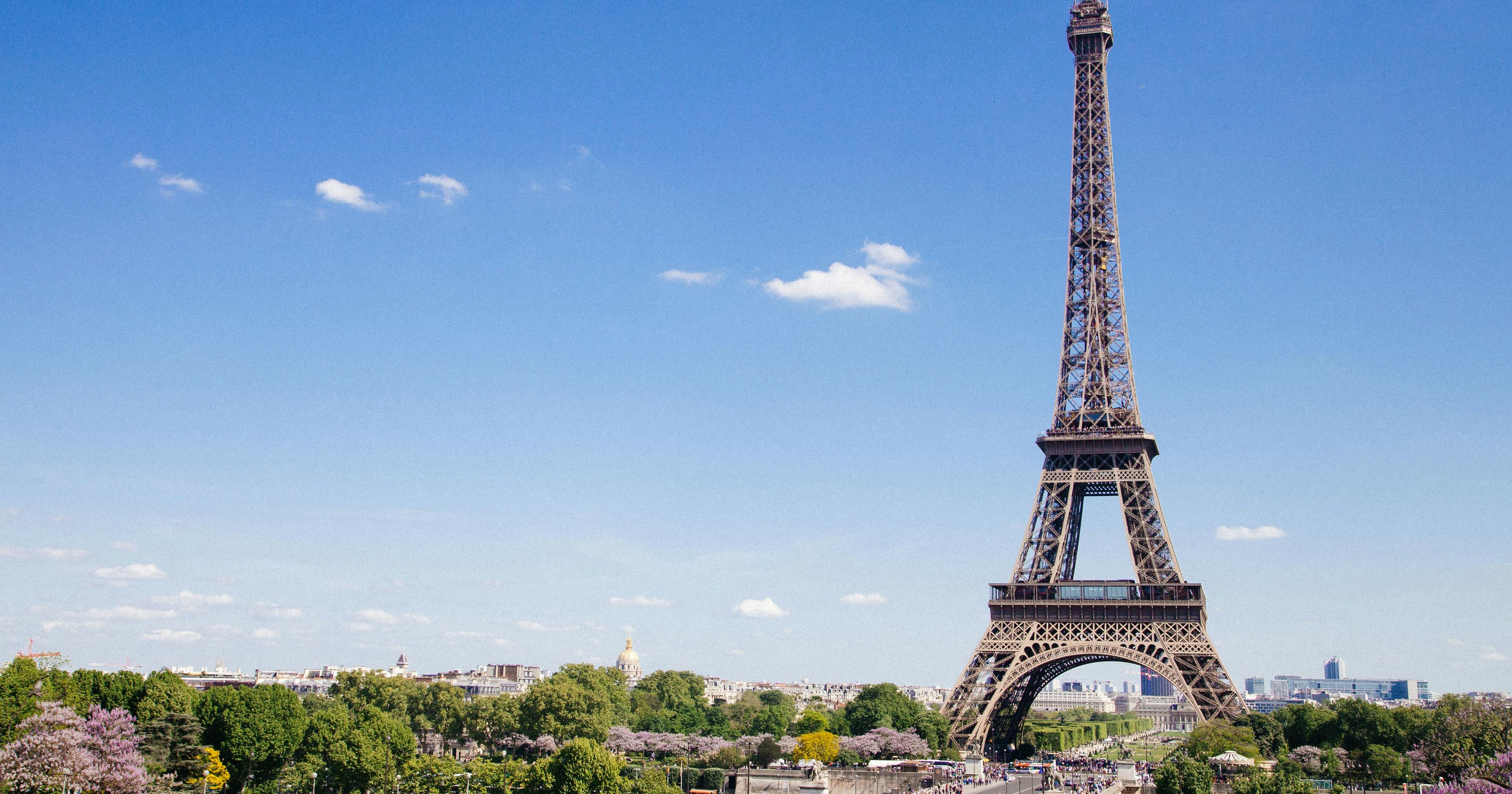 Unlock the potential of your Schengen tourist visa for both business and family trips. Learn how to make the most of this versatile travel document.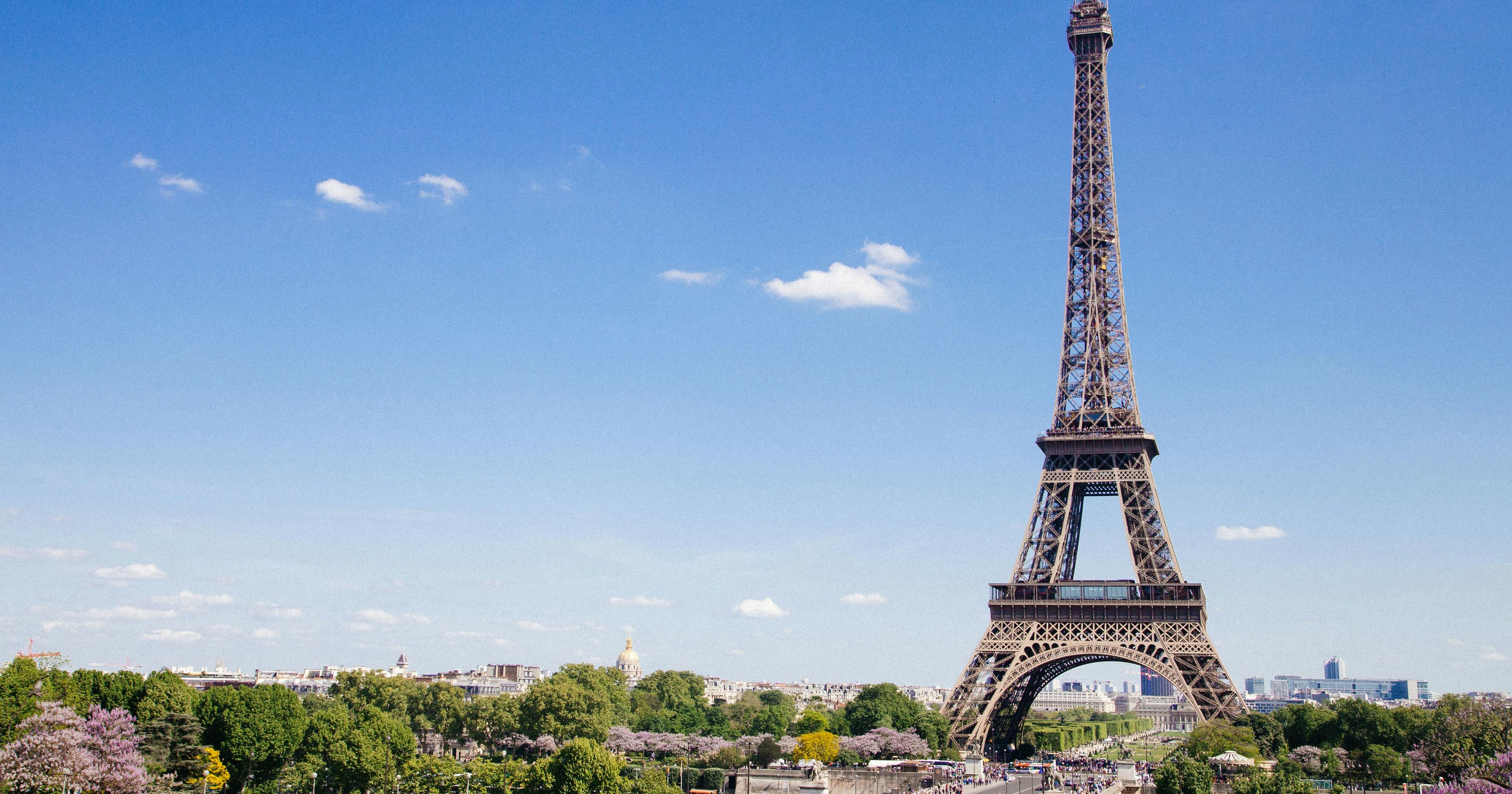 Discover the convenience of a Schengen visa – travel seamlessly across 27 European countries with a single visa. Explore our guide now!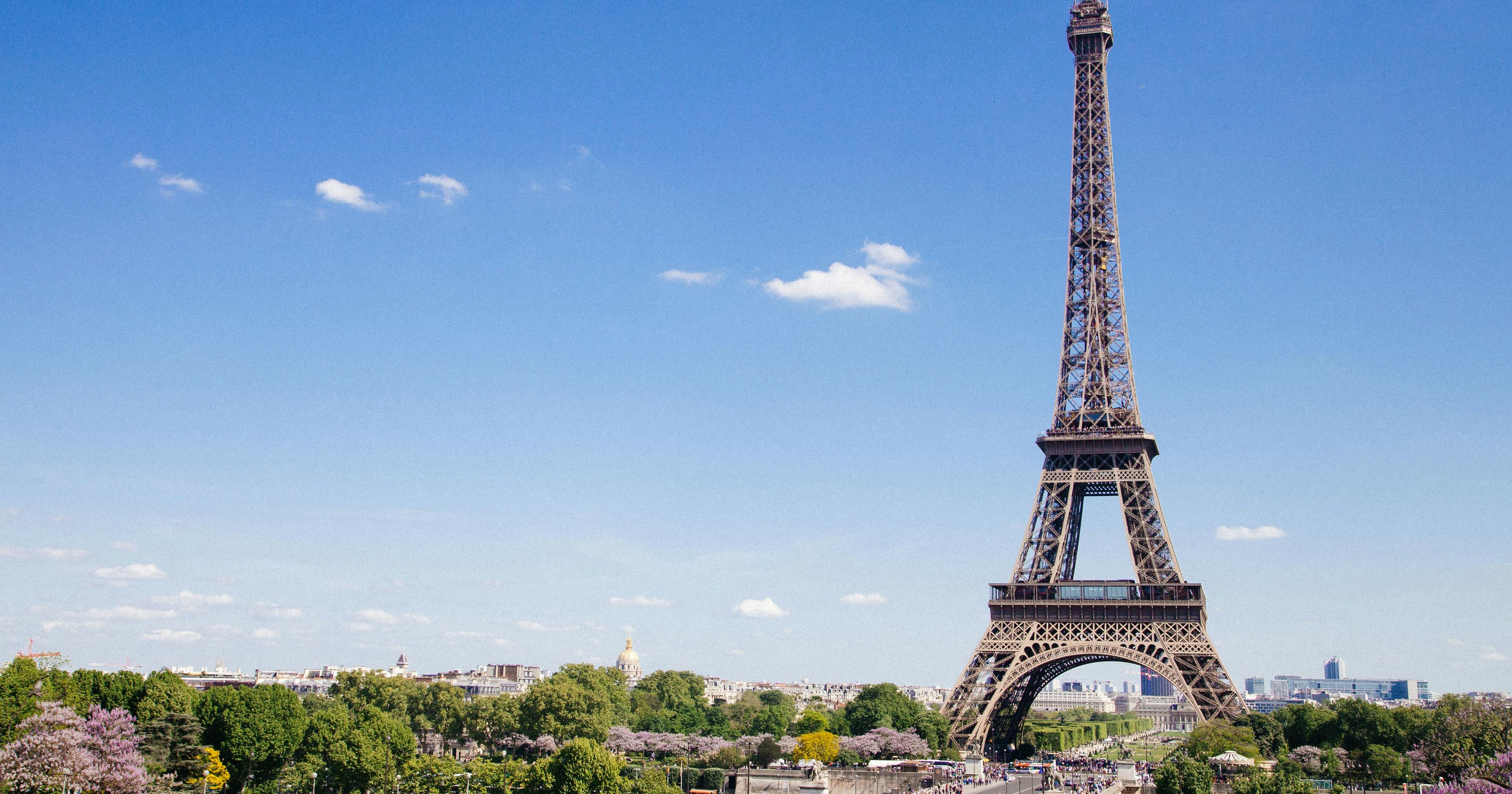 Figure out if you can apply for a Schengen visa in a country you're not going to. Learn the exact steps you need to take and what to expect.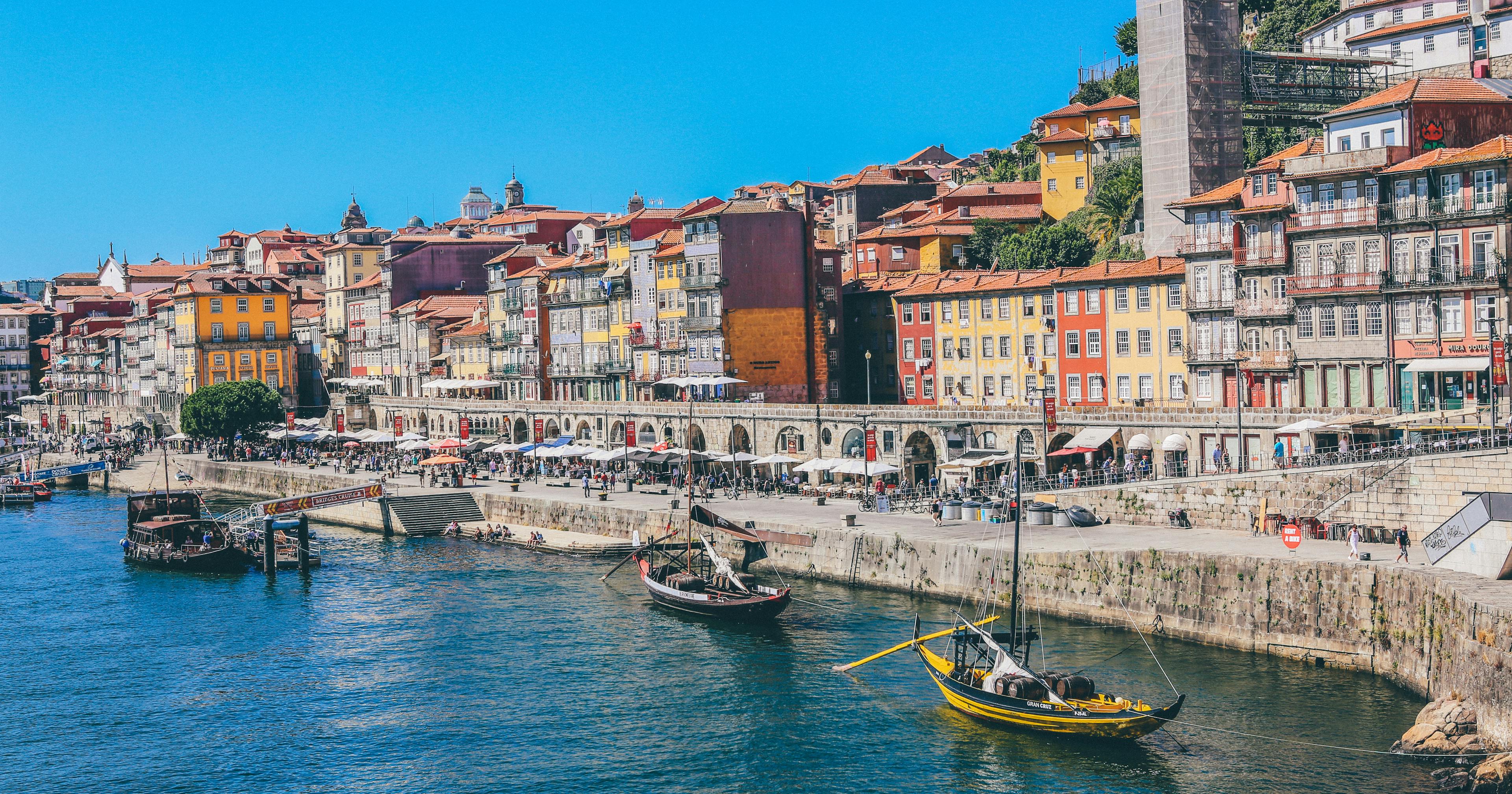 Find important information about the financial requirements for each Schengen Country. This post will also outline the different proof of financial statements that can be provided.