How To Schedule Your Schengen Visa Appointment
Last Updated : Sep 4, 2023
Atlys in the news
Are you traveling to a Schengen country for the first time? Well then you should know that applying for a Schengen visa can be stressful and even more so if you don't know how to schedule your Schengen Visa appointment. That is why I decided to write this blog, so you'll know how to get your visa appointment, what to expect, and what to do.
Let's get started!
Some Things You Need To Know Before Scheduling Your Appointment
Before we jump right into how to get your Schengen Visa appointment, you need to understand and know a few other things. This includes things like:
What Is A Schengen Visa Appointment, And Why Do I Need It?

What Documents Should I Present During My Appointment?

What To Expect During Your Appointment
What Is A Schengen Visa Appointment, And Why Do I Need It?
The Schengen visa appointment is an appointment you schedule so you can apply for your Schengen Visa. You submit all the required documents and your visa application form during this appointment.
You need to have an appointment at the Embassy to submit your documents. In addition, it gives officials a chance to check any information you mentioned in your application by asking you questions to ensure they have all the necessary facts to make a fair decision about your visa. This means that officials might ask you to attend an interview while you're at the Embassy.
What Documents Should I Present During My Appointment?
You need to provide a set list of supporting documents on the day of your appointment. These documents are crucial for your visa application. If you forget to submit one of the documents, it could extend the visa processing time, or in extreme cases, officials can deny your visa.
You'll need the following travel documents:
A valid passport. Your passport should be valid for at least 3 months beyond the date you intend to return to your home country with two blank pages. On the application form you also need to provide your passport number.

A completed Schengen Visa application form.

Proof of Financial means like bank statements. This is to prove that you can cover the costs of your trip.

A cover letter that explains the purpose of your trip.

Proof that you have valid Schengen travel insurance.

Proof of civil status. The documents you can present for this are a birth certificate or a marriage certificate.
I recommend making a document checklist to ensure you don't forget any documents.
Schengen visa requirements for minors:
Minors' parents or legal guardians must present additional documents for the underage applicant when applying for a Schengen visa. Here is a list of additional requirements for minors:
The birth certificate of the minor.

Both parents must sign the application form.

In circumstances where only one parent has full custody of the kid, a family court decree is issued.

Both parents' certified copies of their ID/passport are required.

If the minor travels alone, a notarized parental authorization signed by both parents/guardians is required.
What To Expect During Your Appointment
There are a few things you'll need to do during your appointment. First, when you arrive at the Embassy or Consulate, an official will take you to an office. Once you get there, you'll need to submit all your documents.
Next, is your visa interview an all you need to do is answer a few questions. These questions can be something like:
Are you traveling with someone else?

Do you have health insurance for your trip?

Do you have a job-leave approval letter from your employer?

Do you have any family or friends living in the Schengen area?

Have you ever traveled to any other places?
These are just some of the questions the official might ask you.
When you finish the interview, you must provide your fingerprints (biometric data) and pay your visa fee. Once you pay the visa fee, your application is officially submitted.
Is It Difficult To Get A Schengen Visa Appointment?
At the moment, yes. When the Schengen area countries uplifted the Covid restrictions, everyone applied for a Schengen visa. This led to high demand for Schengen visas, and the Embassies are struggling to meet the high demand for Schengen Visas due to the fixed amount of visas they can issue.
Many blogs about this issue stated that people would only be able to get a Schengen visa appointment in mid-September. It is also said that if you plan to travel to a Schengen area before mid-September, you might need to move the dates of your trip or travel to another destination.
What Should I Do If I Can't Get A Schengen Visa Appointment?
Now that you know your problems let's talk about some solutions. However, remember that these solutions won't necessarily be the ones you're looking for, but at the moment, it's all you can do.
The solutions are:
Move your travel dates to mid-September. As I've mentioned above, this is when appointment slots for the Schengen Visa should start to open up.

Travel to another destination. If you can't move the dates of your trip, you can travel to another destination. I know it's not that convenient, but there are still amazing countries to be seen.

Go to the Atlys app. You should know that you won't be able to apply for your Schengen visa through the app. However, when you go to the app and choose a Schengen country, there will be a message stating why Atlys can't provide the visa at the moment. This message aims to raise awareness that the appointment system is down and to start a movement. You can send an email from the app to the government to join this movement.
Different Ways You Can Schedule Your Appointment
If you want to schedule your Schengen Visa appointment, you can do it in one of three ways. You can use Atlys' visa appointment tool, call or email your nearest Embassy, or schedule it through a visa application centre like vfs global. Please keep in mind that if you apply through a visa application center you might need to pay a service fee.
As I've mentioned above, you can't schedule your appointment until mid-September, as all the slots are taken.
How To Schedule A Schengen Visa Appointment
If you decide to apply at an Embassy, you need to go to their official website. You can then schedule your appointment by using their online appointment system. If the Embassy does not have an online appointment system (which can happen), you need to look for their contact details and call or email them to schedule your appointment.
You can also use the Atlys appointment tool. All you need to do is choose the country you wish to travel to, select the appointment slot you want, enter your email address and click reserve.
That's it!
This post has everything you need to know about the Schengen Visa appointment. However, you can always refer to our FAQ section if you still have some lingering questions.
Frequently Asked Questions
The Schengen Visa processing time depends on where you apply and the destination country in the Schengen Area. For more detailed processing times, please check out our guide on the Schengen Visa processing times.
Author: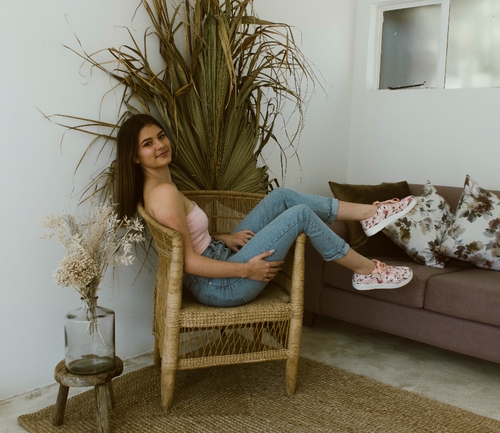 Laliq Schuman
Verified Author: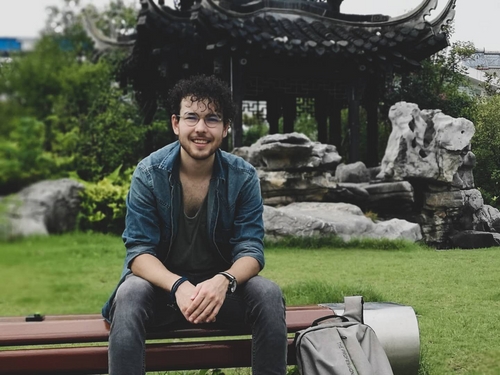 Richard Nathan