Travelling To Italy With Children
Last Updated : Oct 2, 2023
Atlys in the news
How Our Family Of Six Had An Unforgettable Adventure In Italy. (Part 1)
Six. A Baker's half dozen. I'm not going to lie to you, traveling in a party of six can be challenging. However, when four of those six are under the age of 16, people will tell you that it's a pipedream at best, and a recipe for disaster at worst.
Unfortunately for the naysayers, we are the Prakash family, and we never really put all that much countenance in the opinions of others. And that's a good thing because if we did, we would never have spent a whole month traveling through Southern Italy with our 4 children. That's right, 4... It was grueling, exhausting, and deliciously satisfying all at the same time. And if someone would give me the chance to do it again, I'd bite their hand off.
To be fair, it wasn't plain sailing all the way. Even as soon as hubby and I started discussing the merest possibility of going on a month-long trip there was tension in the house. My husband wanted to keep it simple, travel to some tropical Island, book into a resort, and stay there while our every whim and want was catered to.
I, on the other hand, had other ideas. I wanted to explore a country, with not that much of an idea where the next stop will be, Europe if I could choose, and I wanted to do it over a lengthy period. Needless to say, hubby told me I was being idealistic. My friends accused me of being optimistic at best, and delusional at worst. My mother-in-law wasn't that diplomatic… And so, hubby and I sat down and had a little discussion.
In the one corner, we had Hubby's arguments: After such an uncertain period of time, it would be nice to relax and know that everything is taken care of; two weeks is the perfect amount of time, it allows you to settle in, and enjoy the surroundings without getting bored; and speaking of boredom, we won't need to entertain the kids…
This was not at all what I had in mind. An all-inclusive holiday felt so manufactured. An Ikea holiday, if you will. I wanted something authentic, and what could be more authentic than the South of Italy? I was thinking Puglia, Basilicata, Calabria, and Sicily. He was thinking Pina Coladas, beach volleyball, canapes, and sunsets. Somewhere something had to give, and I was resolute that it wasn't going to be me.
In the end, my husband came around to my way of thinking and agreed that Southern Italy would be a wonderful adventure. He can be so accommodating sometimes, with the right amount of pressure, of course... So, it was decided, but there was one condition. I had to figure out all of the logistics of the trip. Where we'll stay, what we'll do, our day trips, sightseeing adventures, fun activities, the works. I agreed in an instance, I mean, how difficult can it be?
Turns out, very difficult... As I said before, we have 4 children, and as I won't be mentioning their names, I'll refer to them by their ages:
There's 15, a boy only recently coming to grips with, and raging against, the social injustices of the world. I think he recently purchased a copy of Nietzsche's "Beyond Good and Evil" so I knew we were in for a bumpy ride, no matter where we went.Then we get to 11, another boy and sport obsessed. "Who won the 1998 Uefa Champions League?" "What is Virat Kohli's batting average?" "Who threw the most yards in 2018?" 12 would bat away these questions with disinterested disdain and give you a quizzical look as if to ask: "How can you not know this?"Finally, we get to 9A and 9B, twins, a boy, and a girl respectively. They are like two peas in a pod if peas were totally different in every conceivable way. 9A is a gentle, old soul. He loves ancient history, the Greeks to be specific, and he fills our lives with interesting tidbits of mythology, legends, and epic battles. 9B, on the other hand, was in her own world. A world of constant creation and destruction, serenity and chaos.
Needless to say, after sorting out our bookings, I had spent a lot of time researching activities and sights that at least tried to cater to everyone's needs. I wasn't all that sure that I succeeded, but with our trip now just a month away, I decided to leave well-enough alone.
The next day I was telling my husband of all the amazing places I'd discovered, and the wonderful trip we'll have. I decided that we'll fly into Palermo, explore Sicily for 10 days, and then move to the mainland where we'll spend the remainder of our holiday before traveling to Rome for 3 days, and flying back stateside. "We're going to have to rent a car," I said. "Sure." came his reply followed by "How's the visa applications going?" It was at this stage that my life fell apart around me...
How could I have forgotten about the visas? Did I somehow forget that we were an Indian family only living and working in the US? We're going to need Schengen visas for all six of us!
Our departing flight was just over a month away and I had no idea how we're going to make it. A part of me wanted to sit the children down and tell them that we'll have to delay our yearly vacation once again. Another, louder, part of me rallied and I decided there had to be something that I could do to salvage the situation. After some browsing, I came across an app called Atlys and after some further digging, I discovered that Atlys basically handles your entire visa application for you. This was exactly what I needed, something to reduce the time this process (which I'll have to do 6 times by the way) takes. A couple of moments later the applications were done, and the app had found me an appointment two days later at the VFS in Seattle - a 3 hours' drive from our home in Portland.
And just like that, our applications were done and ready to be submitted, and our trip was back on track.With our applications perfectly completed and assembled, we made our way to our VFS to attend our appointments and interviews. We were a bit unsure what 9B will do with herself while waiting for our appointment, but in the end, all our kids were well behaved throughout the process.
The staff at VFS was extremely helpful, and they took my, my husband's, and 15's biometric data because the last time we traveled to Europe was back in 2008, and biometric data has only been collected since 2016. Children under 12 don't need to supply biometric information, and so 11, 9A & 9B just watched the process with interest. At one point 9B did ask me if we're criminals now, which elicited a couple of giggles from the VFS staff. We were told the visa processing time will be around 15 working days. This is significantly longer than the 3-5 working days pre covid but still understandable. It meant our passports would arrive eight days before our flight - we were cutting it close, but as long as nothing crazy happened, we'd be okay.
Our entire family was fully vaccinated, and even though travelers under 12 didn't need to show proof of vaccination, I decided to play it safe and have a proof for the entire family. Apart from the Travel authorization we had to apply for through the SpTH app, we also decided to do PCR tests just before we fly. This was going to be our first trip in almost 4 years, and we weren't going to let anything stand in our way!
Finally, the day arrived and armed with our new visas we boarded our flight. After a quick stop-over at Newark, we left US shores and crossed the Atlantic. What followed was 30 days of the most unforgettable holiday I've ever had. I still can't wrap my head around the fact that the trip almost never happened because of some paperwork. For a full report on our travels through "the old country" stay tuned, I'll be sure to post them soon in part 2!
Author: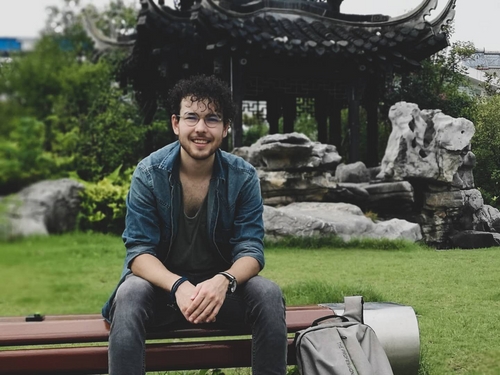 Richard Nathan
Verified Author: