I Submitted An Incorrect COVID-19 Test Result In China And Almost Missed My Flight To South Africa
Last Updated : Sep 4, 2023
Atlys in the news
In December 2020, I planned to travel back to my home country after a long year away from home. The plan was to spend Christmas with my beloved family and friends. I was beyond excited as I hadn't seen them in a year! This trip was the only thing I could think about for the next few weeks. However, how everything turned out in the end, was not what I expected...
Before My Flight
So, I booked my flight for the 21st of December from China to South Africa. While booking my flight, I noticed that the airline required me to present a negative COVID-19 Test result. This was to be expected, as the world was, and currently still is, being influenced by the pandemic.
2 days before my flight, I went to a testing center to get my COVID-19 test. That was when I started to get nervous. What if I tested positive? What if I don't get my test result in time? What if I can't travel back home? All these questions kept swimming through my head, creating so much uncertainty.
I remember forcing myself to stay calm. After all, nothing like that could ever happen to me, right?
The day before my flight, I received word from the testing center that I could go and collect my COVID-19 test result. Once I got my results, I noticed something crucial. The results were in Chinese and not English. Meaning I couldn't read or understand it. So now I have my test, but I don't know the results.
Worried, I rushed to the first English staff member I could find and asked if I tested positive or not. She politely informed me that I didn't test positive for COVID-19 and that the test results were favorable. With a great sigh of relief, I smiled and thanked her. Afterward, ecstatic and in a good mood, I traveled to my hotel to get ready for my flight the next day.
Everything was going according to plan, and as I said, nothing can go wrong, right?
The Day Of My Flight
On the day of my flight, I booked a taxi and traveled to the airport. I arrived about 4 hours before my flight, just to be sure I was on time. After I had a quick breakfast, I took my luggage and walked to the check-in counter of my airline. There I gave my basic details and passport as you usually would. Afterward, the lady at the counter asked if I had my COVID-19 test result with me. Confidently, I presented the document to her, not once thinking that what happened next would ever happen to me.
The lady at the counter took my COVID-19 test result and looked confused. Then, she stood up, walked to the staff member next to her, and asked something I couldn't hear. This was when I started to get worried again. Afterward, she came back, and what she said to me left me speechless.
60 Minutes Before My Flight
She informed me that I wouldn't be able to board the flight back to my home country. She said that my COVID-19 test was in Chinese and that it should actually be in English. This was because I had to present it to authorities in my home country, and of course, they don't understand Chinese.
"How could I be this negligent?" was my first thought. I was so excited to see my family and friends that it never occurred to me to check the COVID-19 requirements of my country.
I quickly went on my phone to check the COVID-19 requirements using Atlys, and found that my document must be in the language of the country I plan to visit, in this case English. One simple mistake can cause this much chaos.
The first thing I asked was what I should do to be able to board the flight. They informed me that I had to present an English test result. Only then will I be allowed to board my flight.
There was no time to travel back and get a translated document, and they also didn't allow me to translate it through a photo (it had to have an official stamp). This was the worst thing that could've happened.
Needless to say, I had to do something. So I immediately contacted my Chinese friend (who went along with me to the testing center). I explained my situation to him, and he traveled back to the testing center straight away. He would see if he could get a translated document for me.
Next, I contacted the airline customer service to check if I could reschedule my flight. Thankfully, they were very kind and informed me that it was possible to reschedule my flight. This, of course, was my last resort.
After what felt like forever, my Chinese friend contacted me and informed me that he got the English translation for my COVID-19 test result. This was the best possible news. However, the airport was 3 hours away, and my flight was in 30 minutes.
I rushed to the lady at the counter and asked if it was possible if I could present my COVID-19 test via email. Unfortunately, I couldn't. Nevertheless, she informed me that she would help me print the document. As long as I had both documents with the official stamps, I would be fine, she said. In the end, this is what I did.
Finally, I was allowed to board my flight, and after what felt like something impossible, I arrived back home. There I presented my test results to the authorities, and they allowed me to enter South Africa.
Even though it was such a struggle to return to my home country, it was all worth it. I had the best time with my family, and I would do it all over again. Except, next time, I'll just be sure to check that all my documents are correct!
My Advice To You
To anyone reading this, I suggest that you double-check the COVID-19 requirements of the country you plan to visit. This all could've been avoided if I had just checked the requirements. If you're like me, you get excited and forget to check small things like this.
Author: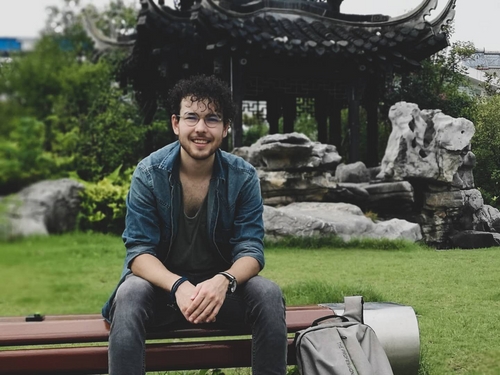 Richard Nathan
Verified Author: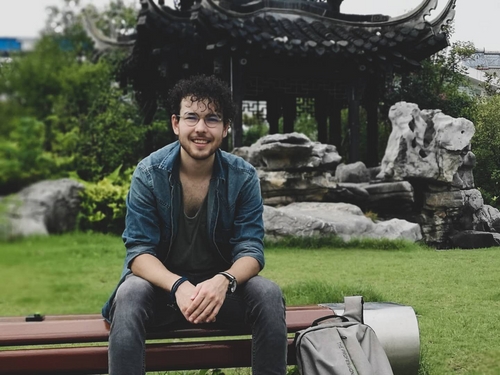 Richard Nathan