Kenya Entry Requirements - The Yellow Fever Vaccine Requirements
Last Updated : Sep 4, 2023
Atlys in the news
Health Information in Tanzania
Medical facilities are available in most large towns if you want medical attention while traveling to Tanzania. Malaria is a severe problem in Tanzania, but you should avoid contracting it during your trip if you take precautions. Make sure you get the most up-to-date safety advice from your lodging and use common-sense measures as you would when traveling abroad.
Always make sure you are up to date on all normal immunizations before traveling to any destination. The following vaccinations are commonly recommended for travel to Africa: Tetanus, Diphtheria, Poliomyelitis, Typhoid, Hepatitis A, Hepatitis B, Yellow Fever, Rabies, and Meningitis are all diseases that can be contracted. Make an appointment with your doctor several weeks before your trip to ensure you have all the necessary vaccines and prescriptions.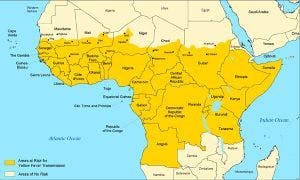 CDC Map Showing Countries with Yellow Fever Cases
Tanzania Malaria Recommendations
Malaria is a moderate to danger in Tanzania, albeit less so in Dar es Salaam and high-altitude locations and almost non-existent in Zanzibar. In Tanzania, the risk of malaria transmission is highest between November and May. As a result, before traveling to Tanzania, you should visit your doctor to receive malaria prophylaxis. The training should begin 24 hours before entering Tanzania and last for 6 weeks after departing.
Other mosquito-prevention strategies include wearing insect repellent and sleeping under a mosquito net.
What is Yellow Fever and How Dangerous Is It?
Yellow fever is a sickness caused by a virus transmitted through the bite of an infected mosquito and is named after the color of the skin and eyes changes yellow as the virus attacks the liver (jaundice). Fever, chills, severe headache, backache, general body pains, nausea and vomiting, and weariness are among the symptoms that appear over 3-6 days.
The danger of contracting yellow fever varies depending on several circumstances, including the season, the destination, the activities engaged in, and the length of stay. For most travelers, the risk is negligible, especially if they are mainly visiting well-developed urban regions. Yellow fever is more common among people who remain for longer periods and participate in outdoor activities such as hiking, camping, fieldwork, cycling, and visiting rural or rainforest areas.
Yellow fever is endemic (always present) in many tropical countries of Africa and South America, which means that the disease can be spread through any mosquito-infested location.
Yellow Fever Certificates are required in which countries?
Suppose you haven't been vaccinated at least 10 days before your departure date and can present a yellow fever certificate. In that case, you won't be able to receive a visa or permit to visit the following countries:
Angola, Argentina, Benin, Burkina Faso, Burundi, Bolivia, Brazil, Cameroon, Central African Republic, Chad, Côte d'Ivoire, Colombia, the Democratic Republic of the Congo, Equatorial Guinea, Ethiopia, Ecuador, Guinea-Bissau, Guinea-Conakry, Guinea-Bissau, Guinea-Bissau, Guinea-Bissau, Guinea-Bissau, Guinea-Bissau, Guinea-Bissau, Guinea-B, Gabon, Gambia, Ghana, French Guiana, Kenya, Liberia, Mauritania, Mali, Niger, Nigeria, Panama, Paraguay, Peru, Rwanda, Sao Tome and Principe, Senegal, Sierra Leone, South Sudan, Sudan, Suriname, Tanzania, Togo, Trinidad, TobagoUganda, Venezuela, and Zambia
If you are traveling from a place where there is a danger of yellow fever transmission, or if you are simply transiting through an affected nation, you will need to show a yellow fever certificate.
The CDC (Centers for Disease Control and Prevention) website has a complete list of nations at risk of yellow fever transmission and countries that require yellow fever vaccine. The WHO (World Health Organization) website has the most up-to-date travel and health information.
What kinds of documentation are needed?
You must bring your original passport and overseas travel tickets to obtain a valid yellow fever vaccination certificate.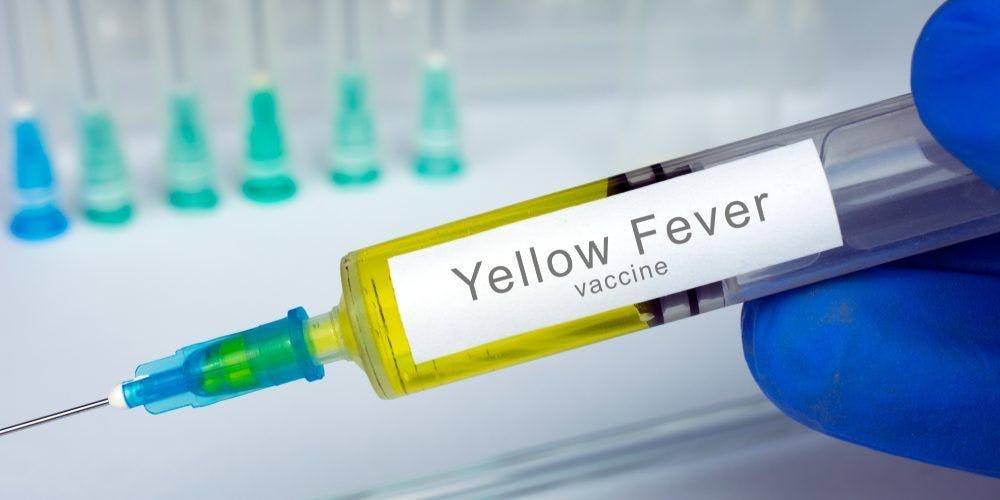 How Long Does a Yellow Fever Vaccine Last?
A certificate of vaccination against yellow fever (ICVP) is valid for the lifetime of the individual vaccinated as of July 11, 2016. Yellow fever vaccination certificates were valid for ten years before 2016, starting ten days after the date of vaccination.
Suppose a traveler with a weaker immune system (such as pregnant women, HIV-positive individuals, Hematopoietic stem cell transplant recipients, and young children) must travel. In that case, additional doses of the yellow fever vaccination are recommended. In addition, booster doses are also prescribed for some populations who are thought to be at higher risk due to their vacation destination and length.
Is it Safe to Get a Yellow Fever Vaccine?
Although there have been rumors that the vaccine is unsafe and can cause yellow fever infection, the single-dose yellow fever vaccine is entirely safe and effective. It is suggested for the majority of people over the age of nine months.
The vaccination is not advised for the following conditions:
The vaccine should not be given to infants under the age of 6 months. T

People over the age of 60 are considered senior citizens (especially if they have never had the vaccine before).

Women who are pregnant or breastfeeding women.

Those who have a weakened immune system.

Individuals who are allergic to eggs, chicken proteins, or gelatine.
Note: Traveling to places inside the yellow fever zone is not recommended for pregnant women or travelers with infants younger than 9 months.
Why should you get vaccinated against yellow fever?
Yellow fever can be prevented with the use of a yellow fever vaccination. The yellow fever virus causes a deadly illness known as yellow fever. There is no treatment or cure for yellow fever.
The virus that causes yellow fever is transmitted through the bite of an infected mosquito. It can be found throughout Africa and South America.
The majority of those infected with the yellow fever virus will either have no symptoms or have a moderate infection that will go away on its own. However, some people will get a serious illness.
Symptoms and signs of yellow fever
Fever and chills appear suddenly.

Whether it's a headache, back discomfort, or general body aches
Yellow fever symptoms that are more severe include
Jaundice (yellow skin or eyes)

Multiple bodily locations are leaking blood.

Shocking (a life-threatening condition in which the body is not getting enough blood flow)

Failure of the liver, kidneys, or other organs
In 30 percent to 60% of those infected with severe yellow fever, death is a possibility.
You can protect yourself from yellow fever by avoiding mosquito bites in addition to getting vaccinated:
Make use of bug repellant.Long-sleeved shirts and long pants are recommended.Stay in areas that are well-screened or air-conditioned.
What are the Yellow Fever Vaccine's Side Effects?
The following are some of the less serious side effects (which may last for 5-10 days):
Low fever, mild headache, and an overall feeling of malaise

Mild rash, muscular soreness, joint pain, and bodily aches are also possible symptoms.

Pain, discomfort, swelling, or a lump where the shot was administered are signs that the shot was delivered correctly.
The following are some of the more serious side effects (which can last up to 30 days):
Symptoms of the flu include a stiff neck or back, nausea, confusion, memory loss, irritability, and a lack of balance or coordination.Weakness or a prickly sensation in your fingers or toes, as well as light sensitivity, walking, breathing, speaking, swallowing, vision, or eye movement issues, lower back pain that is severe, as well as a loss of bladder or bowel control, muscle weakness or a loss of movement in any part of your body is a sign that something is wrong. Seizures, changes in behavior (black-out or convulsions)
The following are some of the symptoms of an allergic reaction:
Hives, pale skin, weakness, dizziness, difficulty breathing, and a fast heart rate are all symptoms of a heart attack. Your cheeks, lips, tongue, or neck may swell. If you encounter any significant side effects or allergic reactions, contact your doctor or seek emergency medical treatment.
Yellow Fever vaccination cost?
In South Africa, a yellow fever vaccine costs around R 350.00*. (excluding the consultation fee).
What if there is a serious problem?
After the vaccinee leaves the clinic, an adverse reaction could occur. Call 9-1-1 and get the individual to the nearest hospital if you observe signs of a severe allergic response (hives, swelling of the face and throat, difficulty breathing, a fast heartbeat, dizziness, or weakness).
Call your health care physician if you see any other indicators that concern you.
The Vaccine Adverse Event Reporting System should be notified of any adverse reactions (VAERS). This report is normally filed by your health care practitioner, but you can also do it yourself.
Author: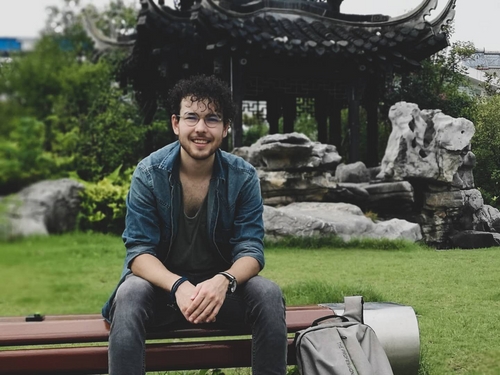 Richard Nathan
Verified Author:
Related Articles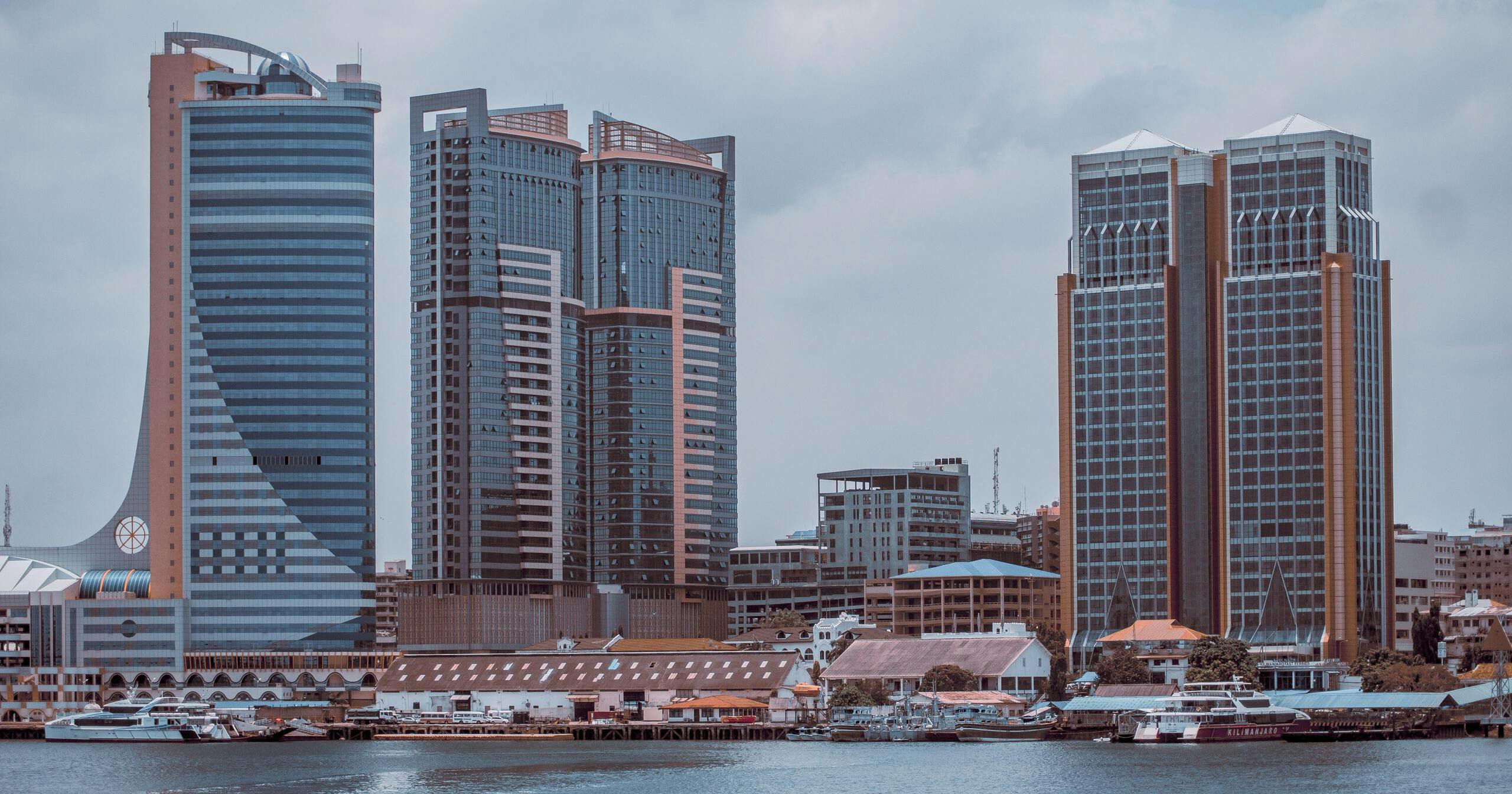 Going on a work trip to Tanzania? Or moving to Tanzania? Check out what you need to enter.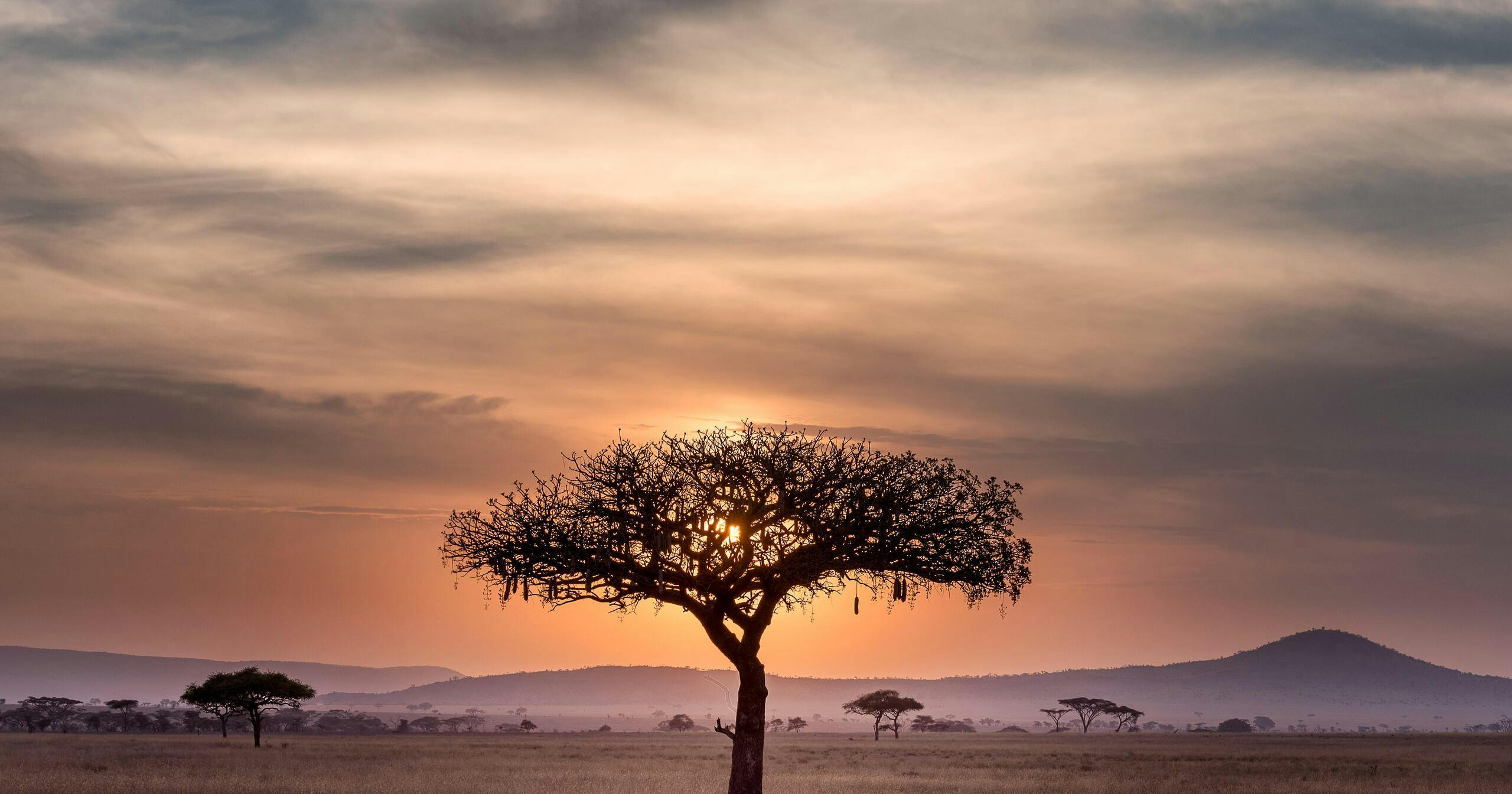 In this post, you will find important information about the Tanzania Visa. This post outlines the Tanzania Visa from the US, different types of Tanzania Visas and Visa fees, and the Tanzania Visa application process.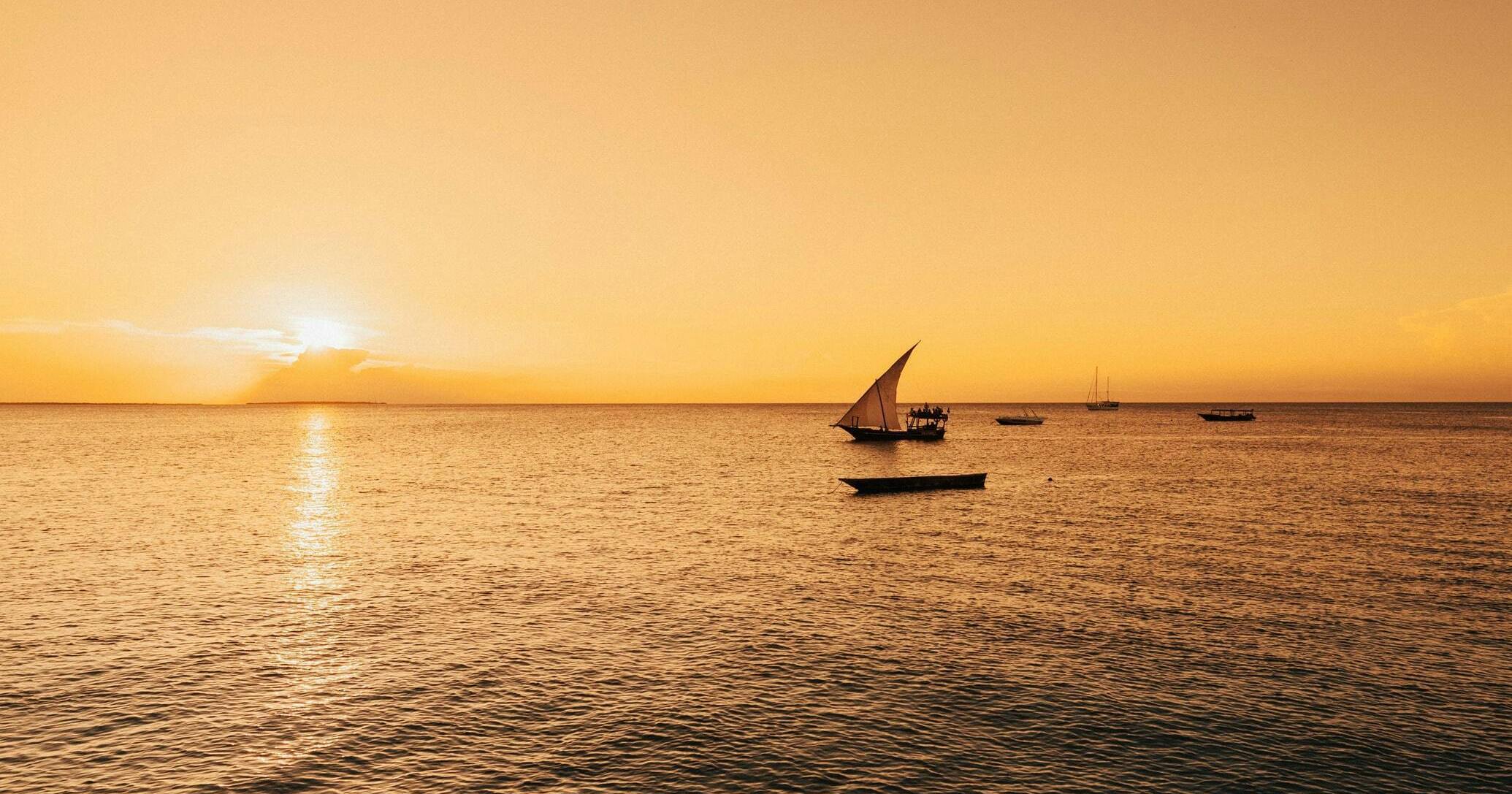 Planning a trip to Tanzania? Learn the exact visa requirements and application process, and apply for your Tanzania eVisa online in just a few minutes.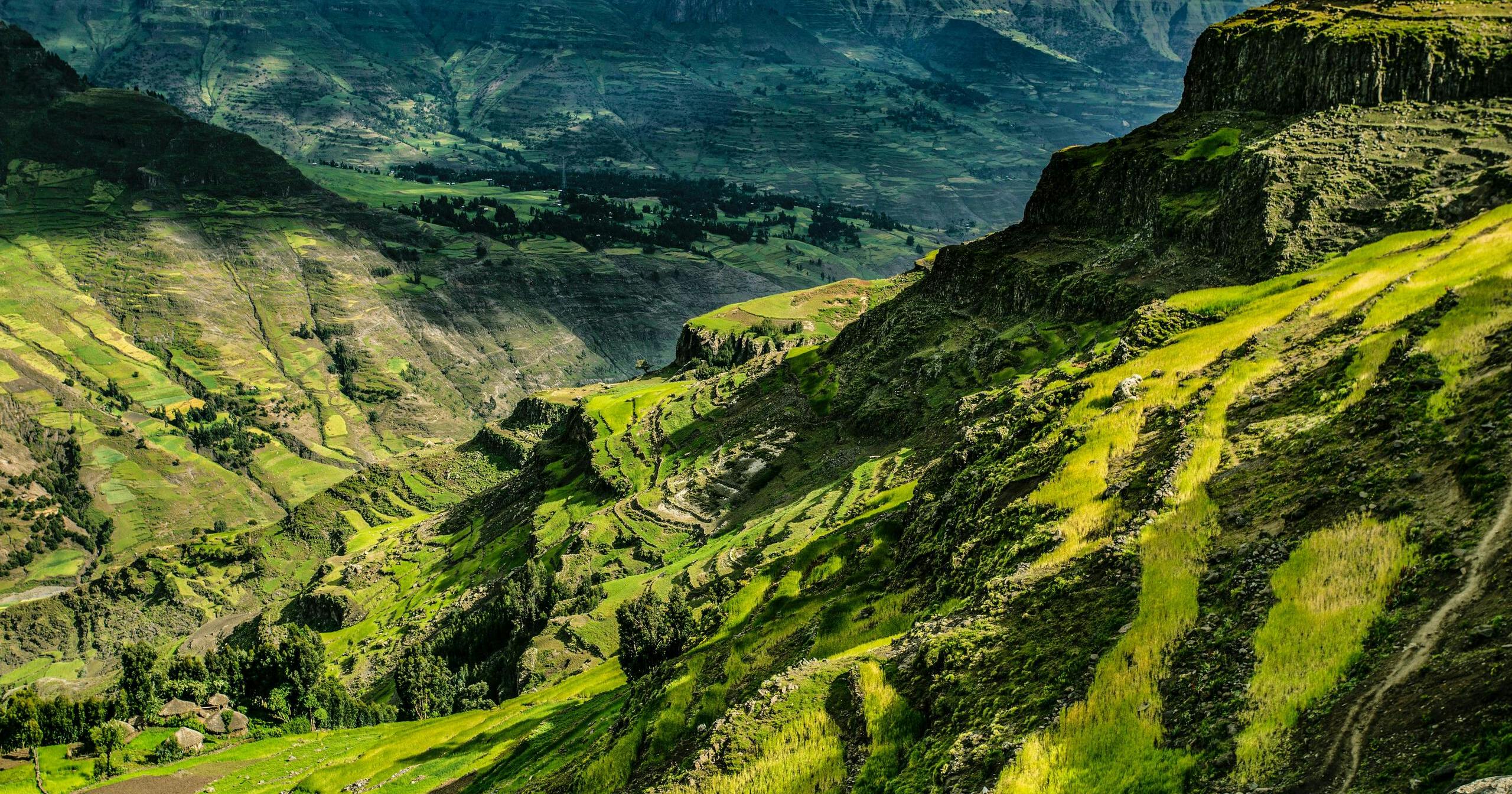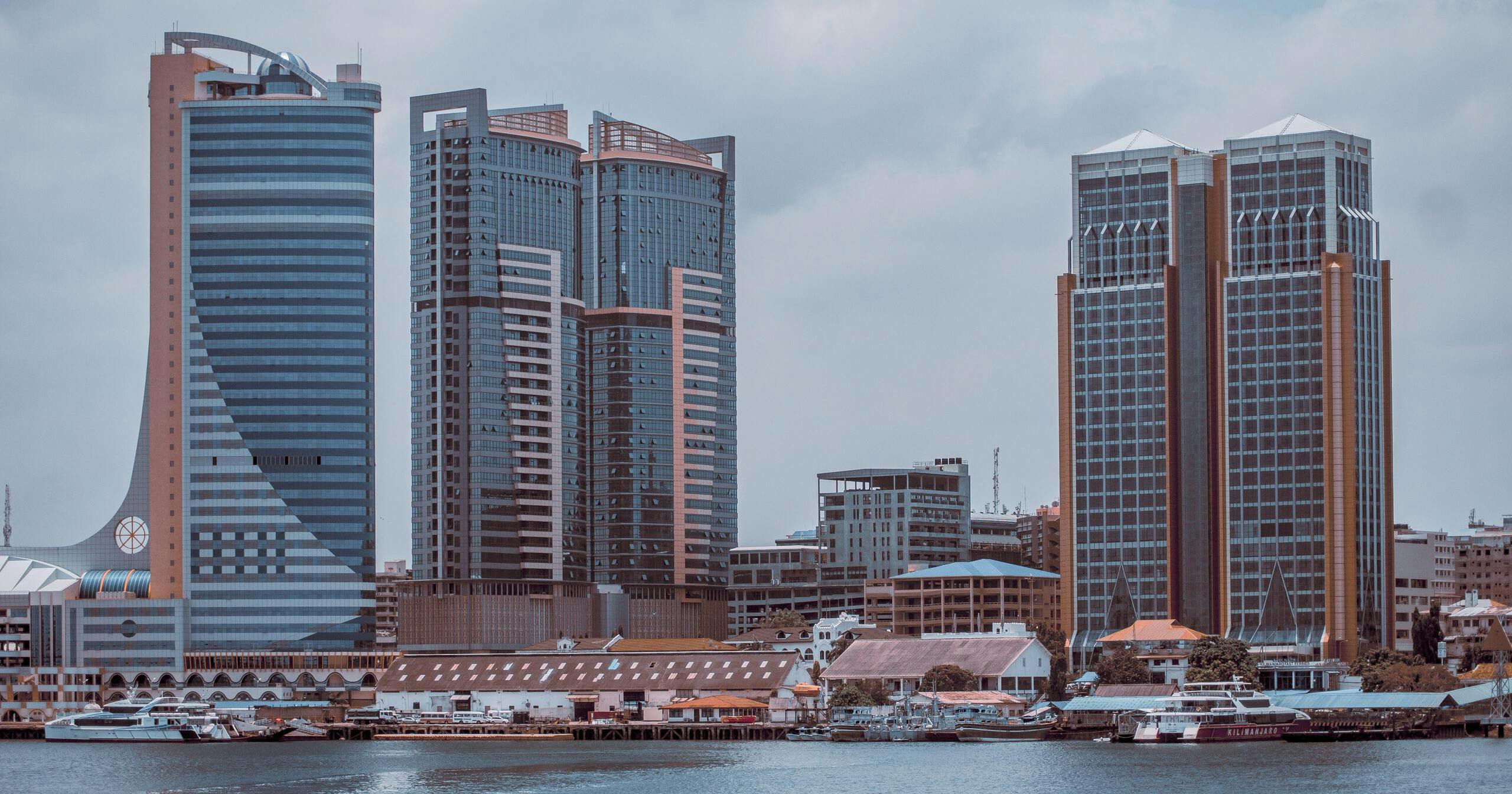 In this blog US citizens will find everything they need to know about applying for the Tanzania Multiple Entry Visa, including validity, cost, the application process and much more.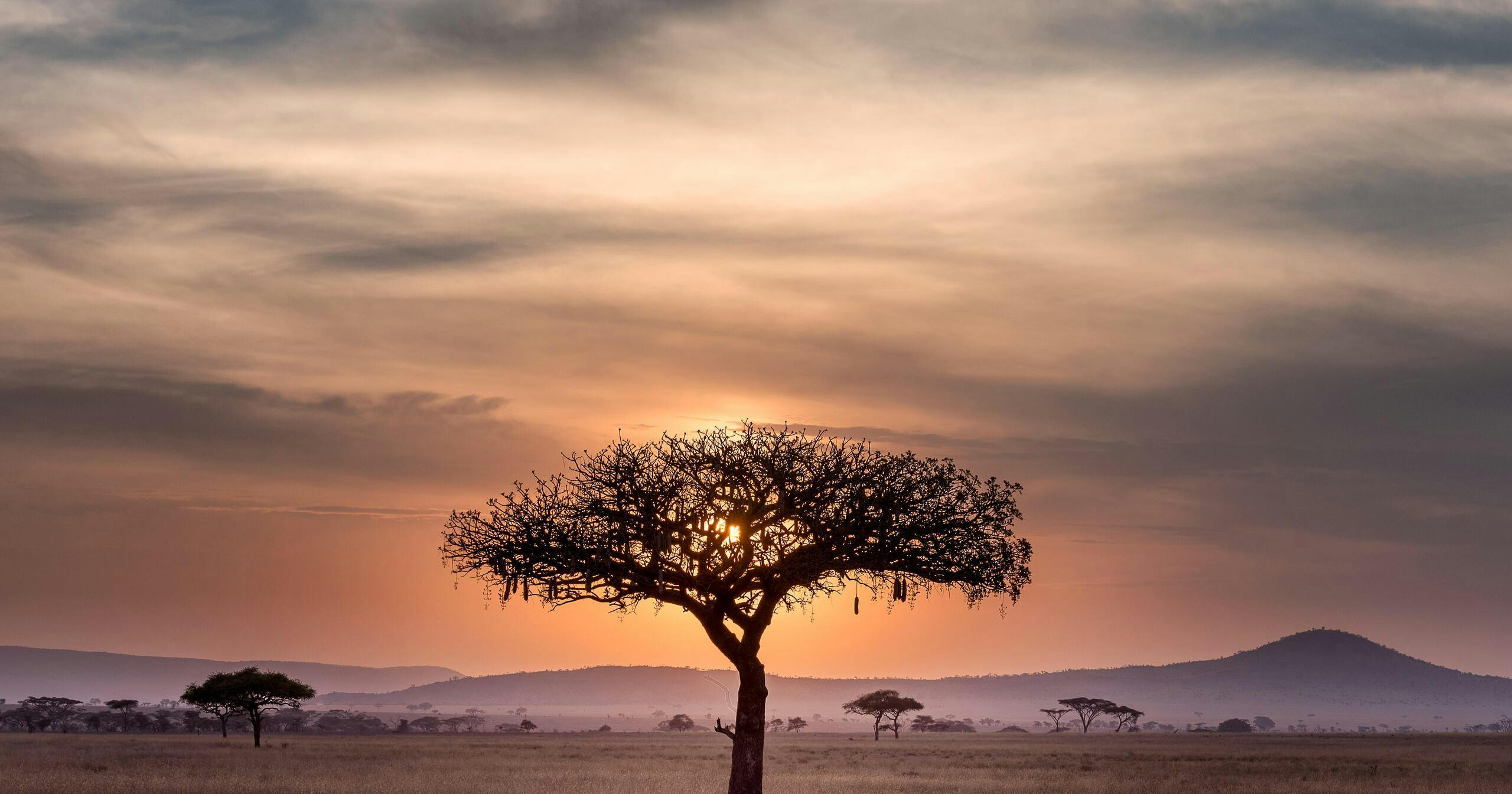 This post gives you tips and tricks on what to do when your Tanzania e-Visa won't go through.