Is Colombia Safe? Your Colombia South American Travel Advisory
Last Updated : Oct 2, 2023
Atlys in the news
Although Colombia is known for its civil unrest between the Colombian government and the paramilitary group FARC, as of 2016, Colombia has enjoyed peace. I can only assume you watched the series "Narcos" featuring Pablo Escobar running cartels in Colombia, but the scene has changed in the last couple of years with new higher security measures.
If you are not aware of the above mentioned information, do not worry too much about it. Colombia is one of the world's fastest expanding tourism markets, outperforming tourism in other Latin American countries. Therefore, it's difficult to argue with the millions of tourists that travel to Colombia and depart completely undisturbed by Colombia's problems.
In this post, I will tell you exactly what to expect when traveling to Colombia. I enjoyed my last trip to Colombia so much that I decided to give you the insights, including whether it is safe to travel to Colombia, the safest places to visit, and what you need to know about the latest COVID-19 information in Colombia.
Let's get you ready for your Colombian getaway:
Is It Safe To Travel To Colombia?
The first question you're probably asking would be, is Colombia safe to visit? I know because this is the first question I asked before I went to Colombia. As I mentioned earlier, Columbia ended their civil war in 2016, and security measures have increased in the past years.
Although Pablo Escobar does not run things in Colombia anymore, there are still crimes present in Colombia. Crimes such as petty theft, scams, and drugs are ongoing, but this does not mean you can't travel to Colombia. It only means that you should be more careful and wary about your surroundings.
On my previous trip to Colombia, I learned a few lessons, and that is why I am going to explain everything in this post, so you do not make the same mistakes as me.
Where Are The Safest Places In Colombia?
Okay, you know you can travel to Colombia, but where are the safest places, you might ask? As each country has its dodgy cities and rural areas, so does Colombia. Before I get to the parts of Colombia you must avoid, let's first look at the tourist areas you can travel to when traveling to Colombia's big cities.
Cartegena
If crowded cities aren't your thing, Cartagena is a real paradise. Cartagena, located on Colombia's Caribbean coast, has kilometers of beautifully maintained, centuries-old architecture and stunning golden beaches. Cartagena is a popular destination for Colombian and international visitors since it is safe, enjoyable, and thrilling. However, Cartagena can be touristy, so getting local counsel might show you a side of the city that most visitors overlook.
Bogota
Contrary to popular belief, Bogota is one of the safest cities in South America, so much so that Pope Francis visited the city himself in 2017. While you should exercise the same caution when visiting Colombian towns as you would any other, it's worth mentioning that Bogota's violent crime rate is lower than that of Indianapolis, Indiana.
Indeed, Bogota is gradually becoming one of the world's most fashionable cultural destinations. It's a city made up of dozens of diverse communities where visitors can benefit from local knowledge. Our travel planners rave about Bogota's music, gastronomy, dance, and art. They recommend trying traditional Tinto (thick, sweet, black coffee), dancing salsa at a local bar, or visiting one of Bogota's many museums. Since signing the peace treaty with the FARC in 2016, Bogota has only grown safer and more vibrant.
Medellin
Most people associate Medellin with Pablo Escobar, drugs, and crime, but many who live there say it couldn't be further from the truth. Medellin is now at the forefront of urban revitalization and safety. Parks, restaurants, and galleries abound; in 2013, the Medellin received The World's Most Innovative City award. In 2016, it won the award for the coveted Lee Kuan Yew World City Prize for urban development.
You can expect to be mesmerized by spontaneous street concerts, a burgeoning cuisine scene, and the city's cutting-edge metro system. We haven't even discussed eco-árboles, which are gigantic tree-shaped structures capable of purifying 22,000 cubic meters of air every hour.
Where Are The High-Risk Areas In Colombia?
Now that you know where you can travel to in Colombia, knowing which areas are a "no go" is also imperative. Unfortunately, I learned the hard way, but that is why I'm writing this post. In this section, I will explain which areas you should avoid and why.
Which Cities Should I Avoid In Colombia?

Which Borders Are Concerned High-Risk Areas?

What Other Areas Should I Avoid?
Which Cities Should I Avoid In Colombia?
Cali
Cali is regarded as Colombia's most deadly and violent city. While you can go there, staying away will increase your overall safety. It's not worth the risk, and you'd be better off visiting other, more secure locations.
Central Medellin
While Medellin can be a secure destination for visitors, it is best to avoid the city center. Gangs and drug traffickers dominate it, so I strongly advise you to avoid it.
Barranquilla
Barranquilla has one of the highest rates of murder and violent crime. Therefore, I advise that you don't go anywhere near it. I almost made the mistake of going to Barranquilla, but luckily, a local notified me that it is a very high-risk area.
Which Borders Are Concerned High-Risk Areas?
Terrorism, organized crime, and drugs are all inextricably intertwined. Colombian departments with high amounts of coca cultivation include Nariño, Cauca, Putumayo, Caquetá, Meta, Guaviare, and the Catatumbo region in the Norte de Santander department, northern Antioquia, and southern Bolivar. Anywhere coca, marijuana, or opium poppies are grown, and areas near cocaine production facilities threaten your safety.
Illegal armed groups and criminal gangs operate in all departments where coca is grown, processed, or transported and in numerous towns. The risk is exceptionally high in rural areas near the borders with Panama, Venezuela, and Ecuador; in the Parque Nacional Natural de La Macarena in the Department of Meta; and in the port towns of Buenaventura in the Department of Valle de Cauca, Turbo in Antioquia, and Tumaco in Nariño.
What Other Areas Should I Avoid?
Other spots to avoid visiting Colombia are anywhere at night in the less remote areas of Bogota and Buenaventura, District 4 in Soacha, and Arauca.
How Can I Avoid Crime In Colombia?
You've probably done your research on travel tips to Colombia, and you've probably seen some posts that say Colombia is one of the most dangerous countries in the world. Don't get too discouraged.
I advise you to follow these safety tips to ensure you stay safe during your trip to Colombia. Here is a list of tips you can follow when enjoying your next Colombia travel adventure:
Learn Some Spanish: Learning a bit of Spanish can go a long way. This will help you understand the locals when asking for directions and assist you in a sticky situation.

Always Be Cautious: As we all know, being cautious is common sense when traveling abroad, but be extra careful in bigger cities. Unfortunately, pickpocket scams are a reality when it comes to major cities.

Divide The Cash You Carry: Always try to divide your cash when you're out and about. Put your cash in different pockets. As I mentioned earlier, pickpockets are a reality.

Take An Uber Or Beat At Night: This is probably the most crucial advice, DO NOT WALK AT NIGHT. Before walking to your motel, instead, order an Uber or Beat. Do not trust all taxi drivers as some might be operating illegally.

Be Extra Careful With Your Cell Phone: You can take out your phone to take some pictures, but only if you see other people doing the same. Interesting fact, your iPhone is worth 4 times the average monthly wage.

Leave Your Credit Card And Valuables When Going Out: Always try and leave your credit card at hostels or hotels.

Carry A Copy Of Your Passport: The best thing you can do is carry a copy of your passport. In case police officers stop you and ask about your stay in Colombia.

Do Not Leave Your Drink Unattended: Colombia pubs and clubs are known for people getting spiked with Scopolamine. Therefore, do not leave your drink unattended. If you did, rather throw it away.

Don't Let Your Valuables Out Of Sight: If you travel in an Uber or use any public transport, keep your belongings such as cameras, phones, and wallets in a bag close to you.

Lower Your Credit Card Payment And Withdrawal Limits: It's best if you can lower your bank limits. Some tourists have reported that they were forced to withdraw cash at ATMs.

Keep Updated With Local News: Stay updated with local news in your area. Security issues can shift from day to day and instantly go from safe to dangerous.
The best travel tip I can give you is dar papaya. This Colombian phrase means the following, "don't put yourself in a position where people can easily take advantage of you."
Tips For Female Travelers In Colombia
I believe that everyone, regardless of gender, should be entitled to travel wherever they wish. In fact, despite apparent reservations, many women travel to Colombia. It may not be the safest country for women to visit, and it may be neglected as a destination for women in general, yet women travel alone to Colombia.
Expect catcalls: Catcalls are common in Colombia and are considered acceptable conduct. Instead of becoming offended and wasting your time, ignore it, move past it, and be confident.

Dress according to the destination: If you are traveling in Medellin, you can wear a modern outfit. However, if you travel in rural Colombia, I suggest wearing something more primitive.

Do not hail taxis: Before hailing a cab, rather download a respectable taxi app or ask your hostel to call you one.

Don't put anything in your pockets: If you have something in your pocket, it might be visible, and you are likely the next victim to be caught in a pickpocket scam.

Make a fuss if something happens: Let's say perhaps someone tries to steal your bag. In that case, shout and make a fuss. You will most likely spook any thief trying their luck.

Don't look too lost: If you look like a tourist, you will probably stand out to thieves looking for their next victim. And don't be afraid to ask locals for help when you need it.
What Is The COVID-19 Situation In Colombia?
Currently, at the time of writing this post, Colombia is considered very low risk, according to the Centers for Disease Control and Prevention (CDC). In this section, I will identify the Colombian COVID-19 entry requirements and other important COVID-19 related information.
What Are The COVID-19 Entry Requirements For Colombia?

Can You Enter National Parks In Colombia?

Can You Use Public Transportation In Colombia?

Do You Need To Quarantine In Colombia?
What Are The COVID-19 Entry Requirements For Colombia?
Although some countries have removed travel restrictions, you should still be aware of some entry requirements and COVID-19 information. Please note that unvaccinated travelers are allowed to enter Colombia but must present a negative COVID-19 test. Here is a list of documents you must present when entering Colombia.
Present your vaccinated certificate

If you are not vaccinated, you must present a PCR test (taken 72 hours before your flight) or an Antigen test (taken within 24 hours of your departure).
Can You Enter National Parks In Colombia?
Although most National Parks are open to the public, I advise you confirm on the Parques Nacionales de Colombia website.
Can You Use Public Transportation In Colombia?
Although you can use public transportation in Colombia after COVID-19, I would advise against it. Instead, use an Uber or Beat for your transportation methods.
Do You Need To Quarantine In Colombia?
If you are completely vaccinated, you can enter Colombia without being tested or quarantined. However, you must be fully vaccinated or have a negative PCR test done no more than 72 hours before your scheduled entry into the country for cruise ship arrivals.
Colombia will accept WHO-approved vaccines-vaccines) or those officially approved by a country or territory recognized by the United Nations.
What You Need To Know When Traveling From The US To Colombia
So we've determined that Colombia is safe to travel to, you're probably wondering if you can travel to Colombia from the US. The answer is yes, you can. In this section, I will tell you more about visa requirements for US citizens, US green card holders, and the required documents.
Do US Citizens Need A Visa To Go To Colombia?

Do US Green Card Holders Need A Visa To Go To Colombia?

What Are The Required Documents For US Citizens When Going To Colombia?
Do US Citizens Need A Visa To Go To Colombia?
If you are a US citizen and plan to travel to Colombia, you do not need a visa. US citizens enjoy visa-free travel to Colombia for tourist or business activities, but only for 90 days. However, you can extend your stay by requesting an extension from the Colombian Immigration authority (Migración Colombia).
Do US Green Card Holders Need A Visa To Go To Colombia?
Although US citizens enjoy visa-free travel to Colombia, it might not be the same if you are a US Green Card Holder. Let me use an example to explain. Perhaps you are a US Green Card Holder, but your country of origin is Ghana. In that case, you must apply for a Colombian Tourist Visa.
Not all foreign nationals enjoy visa-free travel to Colombia. Therefore, I advise you to check out the Colombian list of countries requiring an entry visa.
What Are The Required Documents For US Citizens When Going To Colombia?
Although US citizens do not have to apply for a Colombian Tourist Visa, traveling to Colombia from the US is still considered international travel. Here is a list of all the travel documents that you must have before traveling to Colombia from the US:
Valid passport (your passport must be valid for at least 3 months after your planned departure date and must have at least 2 blank visa pages)
Now You Have All The Tips For Your Colombian Getaway
Okay, so you know Colombia is safe to travel to and which places to avoid. But as I mentioned earlier, always be cautious and do not make yourself vulnerable to criminal activities. Lastly, always check with travel advisories for the latest travel information and keep updated with the latest COVID-19 information.
Frequently Asked Questions
If you're planning a trip to Colombia, it pays to do your research before leaving. Colombian pesos (COP) are the currency of the Republic of Colombia and the only currency accepted in Colombian towns and cities.
Author: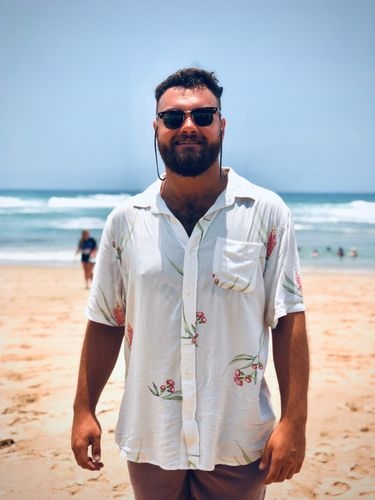 Armando du Preez
Verified Author: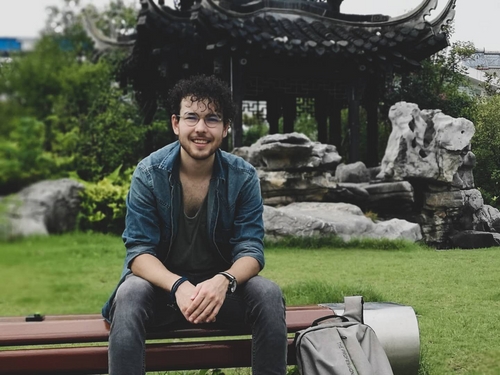 Richard Nathan