Egypt Travel Advisory: Is Egypt A Safe Country For Travel?
Last Updated : Oct 2, 2023
Atlys in the news
Atlys is Officially Authorized by Government of Egypt
Egypt is usually at the top of people's bucket lists of places to visit. The ancient history and the majestic pyramids lure millions of people to visit the country each year. After applying for your Egypt Visa, this great country with all its wonders awaits.
There is so much to do, from enjoying the delicious delicacies in the bustling city of Cairo to enjoying a Nile Cruise on the Nile River to immersing yourself in the rich history of Egypt at the Lighthouse of Alexandria. And the list does not end there; this country has so much more to offer.
"Yet, is Egypt safe?"
I am sure this makes you want to visit this magnificent country, which is why you are here. Unfortunately, however, you must have heard an increasing number of news on civil unrest, tourist scams, and terrorism in recent years in Egypt. But that is the truth for many countries globally, and no country can be said to be 100% safe.
All this news and media can corrupt anybody's thoughts and ideas about a country. Which is why I made this travel guide just for you. In this travel advisory, I will answer all your questions!
Is Egypt Safe Country To visit?
For the last few years, a specific question has been in everyone's mouth; is Egypt safe to visit? To answer your question, it is relatively safe to travel to Egypt compared to many other places. Millions of travelers just like you and me visit this country and have a wonderful experience.
Egypt is not all bad; millions of visitors enjoy a lovely relaxing holiday. The majority of these travelers have a trouble-free trip, and you will also be one of them.
However, like any other country, Egypt has its flaws. Recently Egypt has gotten a bad name because of civil protests, kidnappings of civilians, and terrorist activities. Though most of Egypt is safe to travel to, certain parts of the country are extremely dangerous.
We cannot say that Egypt is an entirely safe place to visit, and you can be worry-free at all times. Therefore, you will have to be vigilant and travel smart when in Egypt.
You should be careful of many things when traveling in Egypt, and you will read more about it further in the blog.
Do I Need A Visa To Travel To Egypt?
In order to enter Egypt, you'll need to have a valid Egypt Visa. There are different types of Egypt Visas you can apply for. However, the most common visa option is the Egypt e-Visa.
How To Apply For My Egyptian Visa In Minutes?
Apply through Atlys!
We all know how tedious visa applications can be, from scrambling to get the right documents to making sure you meet all the required entry requirements.
Luckily with Atlys, the process is simplified, and you can expect a hassle-free experience.
What you can expect from Atlys:
Straight-forward application process - this can be done in minutes!

Support with gathering your documents - Atlys helps you gather all the required documents.

Step-by-step instructions - Atlys will be there every step of the way!
Atlys removes all the confusion and hassle of applying for a visa by guiding you step-by-step through the application process. In return, you can get your visa in under 10 minutes. That's exciting, right?
Covid-Related Situation In Egypt
The covid-19 pandemic has impacted the world badly and is always on our minds when thinking of traveling anywhere. Currently, there are no restrictions in terms of traveling in Egypt. International air travel is open, and you can visit this gorgeous country.
The covid cases in the country are on a decline, with most people getting vaccinated. Hence, all the covid-related restrictions and requirements have been lifted.
Traveling To Egypt For Solo Women
The number of solo travelers, especially women solo travelers is increasing in Egypt. It is relatively safe for women travelers in Egypt and not very different from visiting other countries. However, what separates Egypt from other countries is its religious tradition and culture.
In Egypt, you will find women in coverings such as niqab (face covering) and a hijab (hair and neck covering). However, nowadays, many women choose not to have any facial coverings. And none of these coverings are a law; they are a preference of Egyptian women, which means you do not have to cover your face.
There is no dress code or a legal requirement to wear certain clothes. However, when you are in Egypt, women should try and dress modestly and cover their arms and chest area. Avoid wearing revealing clothes or short dresses to steer clear of unwanted looks and comments from the locals. Dress conservatively, especially when visiting religious sites like mosques.
Though violent crimes and assaults are relatively rare in Egypt, there have been reports of women being sexually assaulted, harassed physically and verbally, and forcefully married without their consent. Solo women travelers have also reported taxi drivers attacking or harassing them. Try not to wander too far from busy tourist sites and travel during the day in safe areas.
It would be best to travel with a group organized by a tour operator. Stick to a group with a mixture of men and women when traveling in Egypt. Solo women should not go out at night alone or ask for advice from strangers. If you need any help, ask your tour guide, tour operator, or the hotel staff.
Note from a fellow woman: I know this is the 21st century, and these things shouldn't even be asked of women. I also know of the struggles and difficulties women face every day for fundamental rights. But in many countries, these things are still a reality and expected of women. Be careful out there!
Traveling To Egypt For LGBTQIA+
Unfortunately, Egypt is not among the safe destinations for LGBTQIA+ travelers. LGBTQIA+ travelers should consider the risks and whether they are comfortable with traveling to the country. Discretion is important when in Egypt.
Transgender people and LGBT people are routinely harassed and abused by state officials and police, which leads to constant unfair arrests and abuse within their custody. Same-sex relations are not criminalized; however, they can be discriminated against.
Public displays of affection from people with same-sex partners may be frowned upon. In Egypt, only a marriage between a cisgender couple, a man and woman, is recognized and accepted. To avoid unwanted attention from locals and police officials, conduct more conservatively. People have been wrongfully arrested and given lengthy prison sentences using debauchery and public morals laws in recent years.
You must never forget that local authorities can view social media posts on a public profile and can use it to track you. Be careful of the new local "friends" you make online since some actively target people from the LGBTQIA+ community.
General Safety And Security
Your safety and security should be your top priority when traveling to any foreign country. Familiarize yourself with the local politics and crimes happening in your destination country.
In Egypt, the current political situation is very volatile, along with the terrorist attacks in some parts of the country. Here is a map of Egypt depicting the safe and unsafe regions in the country.
Most of these tourist visits to the country are trouble-free. However, there are certain cases when the travelers have been detained, punished, and even killed.
Let me give you some specifics that you must remember on your travel to Egypt.
Do not engage in any protests, marches, or demonstrations. If you find yourself in such a situation, immediately remove yourself.

In major cities like Cairo, be careful in crowded places since petty crimes like pickpocketing and bag snatching occur frequently.

Keep your valuables and important documents in a safe place.

The currency in Egypt is Egyptian pounds which can be withdrawn at any ATM. However, be careful when withdrawing money and only use ATMs in banks or secure places.

Many times, travelers are also scammed by pharmacies and local doctors with high medical charges. Therefore, it would be best to get travel insurance covering all costs, including evacuation for medical emergencies.

In tourist hotspots, such as the Pyramids of Giza, Karnak, and the Valley of the Kings, be careful of the financial scams like overpriced tours and taxis, increased prices of souvenir items, pressuring people into buying things

To avoid getting scammed by taxi drivers, use Uber App on your phone.

There have been cases of armed robberies, mugging, and assaults in the past.

Tourists are at risk of getting kidnapped by groups operating in North Africa.

Some desert and coastal areas remain a danger due to unexploded landmines, particularly the Mediterranean, Western Desert, and the Sinai Peninsula.

Stop at checkpoints wherever needed, and do not take pictures of military people or authorities.

Learning a little bit of Arabic would be helpful if you need help or when traveling solo.

Ask your hotel or contact a tour company if you do not know about the areas and wish to travel without worries.
Local Law And Culture
You must know about the local laws and the customs practiced in the country you will be visiting. Egypt is a predominantly Islamic country, and you must remain respectful of their culture and tradition.
Some of the rules and customs to remember when in Egypt:
You must have your mask on when out in public. Not wearing a mask can lead to a fine or prosecution.

Travelers with an International Driving Permit can drive in Egypt for 6 months. However, if you wish to stay in the country for a more extended period, you must apply for an Egyptian Driving License.

Do not consume alcohol in public. You can only get alcohol at a licensed restaurant.

Do not consume, sell, or traffic drugs in Egypt; if found in possession of drugs, you will be prosecuted, leading to a lengthy prison sentence or the death penalty.

Do not engage in protests.

Do not speak ill or criticize the Egyptian Government in any form or on social media, as it may lead to a conviction.

Women must dress modestly and conservatively when out in public places.

Do not take photographs near military installations or of any officials without permission.

You need prior permission to bring drones into the country.

During Ramadan, you must eat, drink or smoke discreetly.
NOTE: You must always have your identification documents, such as your passport, for verification purposes by the local authorities.
Terrorism In Egypt
In many parts of Egypt, terrorism is a significant threat, and the Egyptian Government is fighting every day against it. Though most tourist destinations are away from the way of harm, you must know the places that you should avoid. Ensure that you know all the high-risk areas and do thorough research before traveling.
Due to ongoing terrorist activities, you must avoid the below-mentioned area at all costs and be mindful of the following:
Armed groups and bandits operate in the west desert bordering Sudan and Libya.

Terrorist attacks are reported frequently in North Sinai. North Sinai governorate is under threat in all parts, but most attacks occur in the northeast corner between Al-Arish city and the Gaza border areas.

Avoid all non-essential travel in South Sinai Governorate; terrorist groups have carried out attacks on Egyptian security forces and tourists, despite being significantly less frequent than in North Sinai.-Exercise extreme caution when visiting Red Sea coast resorts such as Ain el-Sokhna, El-Gouna Bay, Hurghada, Marsa Alam, Safaga, Soma Bay, and the Upper Egypt cities of Aswan.

In addition, though Luxor, Qina, Aswan, Abu Simbel and the Valley of the Kings, and the Faiyum governorate are tourist areas, you must be careful.

Furthermore, maritime terrorism poses a threat.

In Egypt, terrorists likely intend and can attack aviation.

Governate of North Sinai - Avoid all travel

The Western Desert and Libyan border area - Avoid all travel

The Sinai Peninsula (except for travel to Sharm El-Sheikh by air) due to terrorism.
To summarize this blog, remember to always stay in a safe place and look after your belongings and valuables. Furthermore, solo women and LGBTQIA+ travelers should stay in a group and avoid unwanted attention. Finally, always be aware of your surroundings and research the places you wish to visit.
That's it!
If you follow this travel advisory, you will be all safe on your visit to Egypt. In addition, you can visit our page on Egypt for more travel advice and other information. Will you be using Atlys to apply for your Egyptian visa? Try it! Download the Atlys app and start your application now.
Stay Safe and Happy Traveling!
Author: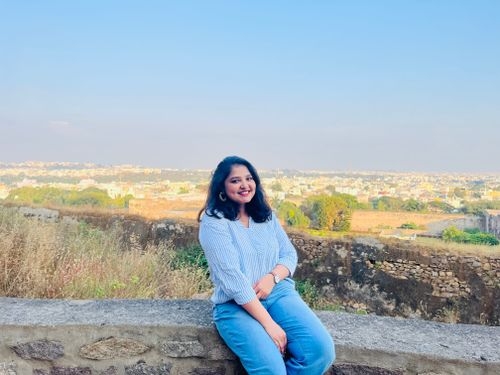 Nikhita Rathod