Italy Lifts All Covid19 Restrictions: No Covid Test, Vaccination, Or Quarantine Required
Last Updated : Oct 2, 2023
Atlys in the news
Earlier this year, the Italian Government ended the state of emergency, which lasted two years. And the current breaking news is that Italy has lifted all the covid19-restrictions and regulations starting June 1. This means that regardless of nationality, EU or non-EU country travelers can visit Italy without any travel restrictions.
Since the beginning of the year, Italy has gradually opened its borders to international travelers. However, this week, the Italian Ministry of Health decided that they would not extend the covid19 entry rules starting June 1.
The Ministry of Foreign Affairs and International Cooperation announced, "All Covid-19 related entry restrictions have been lifted."
What Covid19 Restrictions Have Changed In Italy?
Previously, travelers would have to show proof of vaccination with full vaccine doses and a booster shot. Additionally, unvaccinated travelers do not need to present proof of recovery or an RT-PCR or antigen test with negative test results upon arriving in Italy.
With the new changes in the covid19 entry rules, travelers DO NOT have to show proof of vaccination or recovery starting June 1. Travelers also do not have to fill out the passenger locator form regardless of their vaccination status before traveling to Italy.
The entry requirement of providing a negative RT-PCR test result is no longer in place. Unvaccinated travelers or travels without a negative test result do not have to self-isolate or quarantine upon arrival. Though there is no lockdown in the country, social distancing restrictions remain in place. You must maintain social distance when on public transport except for high-speed trains, which can run at capacity.
The green and orange country's requirement is also no longer in place, meaning anyone can visit the country.
Is Green Pass Still Needed In Italy?
"The ordinance of the Minister of Health which provides for the Green Certification Covid-19 or Green Pass to enter Italy expires on May 31. The measure will not be extended," announced the Health Ministry.
The Health Minister also announced that people would no longer require a green pass to enter a place. This means that you can visit any location without showing proof of vaccination.
However, people wishing to visit a healthcare place such as a hospital or care home must get a super green pass or certificazione verde rafforzata. This card shows proof of vaccination with a booster dose or that you have recovered from a covid19 infection in the past 6 months.
Vaccination cards from other EU countries are scanned and can be passed as domestic green cards. However, a vaccination card from non-EU countries cannot be scanned or passed as a green card. Regardless, a vaccination card with a full dose of primary vaccination and a booster dose from any country is valid and accepted everywhere in Italy.
Are Face Masks Mandatory In Italy?
The face mask mandate is still in place, and the mask requirements have been extended until June 15. All travelers coming into Italy via air travel, land border, train, or seaports, abide by the mask requirements. Travelers must wear an FFP2/KN95 mask while on public transport, on airplanes, at indoor sporting events, or participating in any indoor activities.
However, everyone is exempt from wearing a face mask when accessing restaurants, bars, cinemas, museums, and other outdoor places and events. The Italian Government strongly recommended that all people have a face mask on to reduce new cases. You can be fined up to $450 if you are caught without a face mask where required.
Individual spaces or properties may impose their own mask mandate and must be followed. Children under the age of 6 are not required to wear a mask.
What Is The Covid19 Situation In Italy?
Due to the omicron variant, the covid19 cases were record high beginning of this year in Italy. But now, over 80% of the Italian citizens have finished their primary vaccinations, and the covid19 cases are reducing and show mild symptoms. Additionally, over 70% of the citizens are administered a booster shot.
The Italian Government removed the covid19 restrictions because of the lower infection rates and with most of the citizens being administered the covid19 vaccines. According to the World Health Organization, a total of 136,206,350 vaccine doses have been administered as of May 15, 2022. And there have been 141,325 new Coronavirus infection cases in the last seven days.
You can check the daily updates on the covid19 caseson Atlys.
What Can I Do In Italy?
Since one does not need a negative covid19 test result or proof of vaccination to enter Italy, travelers can go anywhere in the country. From Rome to Florence, all the places are open to travel. No self-isolation or quarantine is required for anyone entering the country, regardless of vaccination status. However, it would be best to practice social distancing in public places.
However, remember the Italian Government strongly recommends that everyone wear a face mask in indoor places except children under 6 years old. All the sites are open, and public transport is also operating as usual.
You can enjoy a wonderful stay and travel across the country by following the minimum requirements. You can enjoy Italy's good food, wine, and the beautiful countryside without worrying about any restrictions.
Even though more people are getting vaccinated and the covid19 cases are reducing, you must remember to follow the World Health Organization protocols such as wearing a mask, washing your hands or using a sanitizer.
You can stay up to date with the covid19 cases and the regulations on Italy or any other country on Atlys.
Happy Traveling!
Frequently Asked Questions
Many countries in Europe, including many in the Schengen Area, have abolished all the coronavirus pandemic-related rules and regulations. These countries are Austria, Belgium, Bulgaria, Czechia, Croatia, Cyprus, Denmark, Greece, Hungary, Iceland, Ireland, Latvia, Lithuania, Norway, Poland, Romania, Slovenia, Sweden, and Switzerland have also lifted all the covid19 related rules and regulations. Hence travelers can enjoy their vacation worry-free and without restrictions.
Author: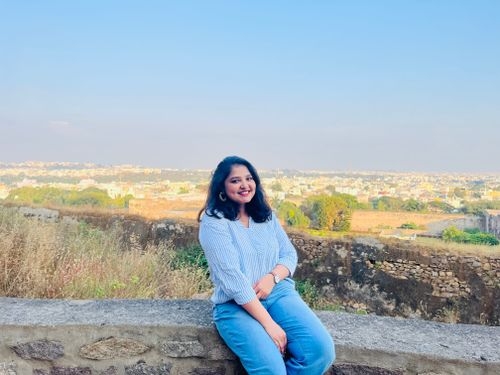 Nikhita Rathod