Kenya eVisa For US Citizens: Application & Requirements 2023
Last Updated : Oct 2, 2023
Atlys in the news
30-Day Summary
US citizens need a visa to enter Kenya and can apply for the Kenya e visa. You can use the Kenya e visa to travel for tourism and sightseeing.
The Kenya e-visa is a tourist visa that you can get online.

The Kenya visa for US citizens does not require you to submit your passport at the Embassy.

Once your visa is approved, you will get a digital copy that you can use to enter the country (no visa stamp is needed on your passport).

You must submit the Kenya e visa application at least 21 days before travelling.
Important Information
Kenya
— Is A Visa Required for US Citizens?
Yes, US citizens as well as Green card holders require an e visa to Kenya.
— Kenya Visa Fees
The Kenya single entry evisa price is USD 51.
— Kenya Visa Processing Time
The Kenya evisa processing time for the single entry visa is 48 hours.
— Length of Stay
You'll receive a Single Entry Visa, allowing a stay of up to 90 days in total.
— Kenya Visa Validity
The Kenya e-Visa is valid for 90 days from the date of issuance.
Do US Citizens Need A Visa For Kenya?
Yes, if you're a US citizen planning a trip to Kenya you will need to apply for a Kenya visa.
Fortunately, in recent years, Kenya has embraced the e-Visa system, streamlining the entry process for many, including Americans.
The e-Visa for Kenya is an electronic travel authorization that allows you to enter and visit the Republic of Kenya. The Kenya e-Visa is completed online.
Do US Green card Holders Need A Kenya Visa?
If you're a Green Card holder but not a US citizen, your visa requirement for Kenya will be based on your original nationality.
Some nationalities are exempt from visas, while others might need to apply for an e-Visa or a different type of visa.
The visa free countries for Kenya are:
Barbados, Botswana, Belize, Brunei, Burundi,Cyprus,Dominica,Ethiopia,Fiji Island,Ghana, Grenadines, Grenada,Jamaica,Kiribati,Lesotho,Malaysia, Mauritius, Maldives,Namibia,Papa New Guinea,Nauru, Nevis,Rwanda,Samoa, Seychelles, Sierra Leone, Singapore, Solomon Islands, South Africa, St. Kitts, St. Lucia San Marino, St. Vincent, Swaziland,Tanzania, The Bahamas, The Gambia Trinidad, Tonga, Tobago, Tuvalu,Uganda,Vanuatu,Zambia and Zimbabwe.
Am I Eligible To Apply For The Kenya E-Visa?
Before applying for your Kenya e-Visa, you'll need to check if you're eligible for one. The process of doing so is pretty straightforward. I'll quickly walk you through it.
First, head over to the Kenya e-Visa portal. On the top of the page, you'll see a button named "ELIGIBILITY". Click on that.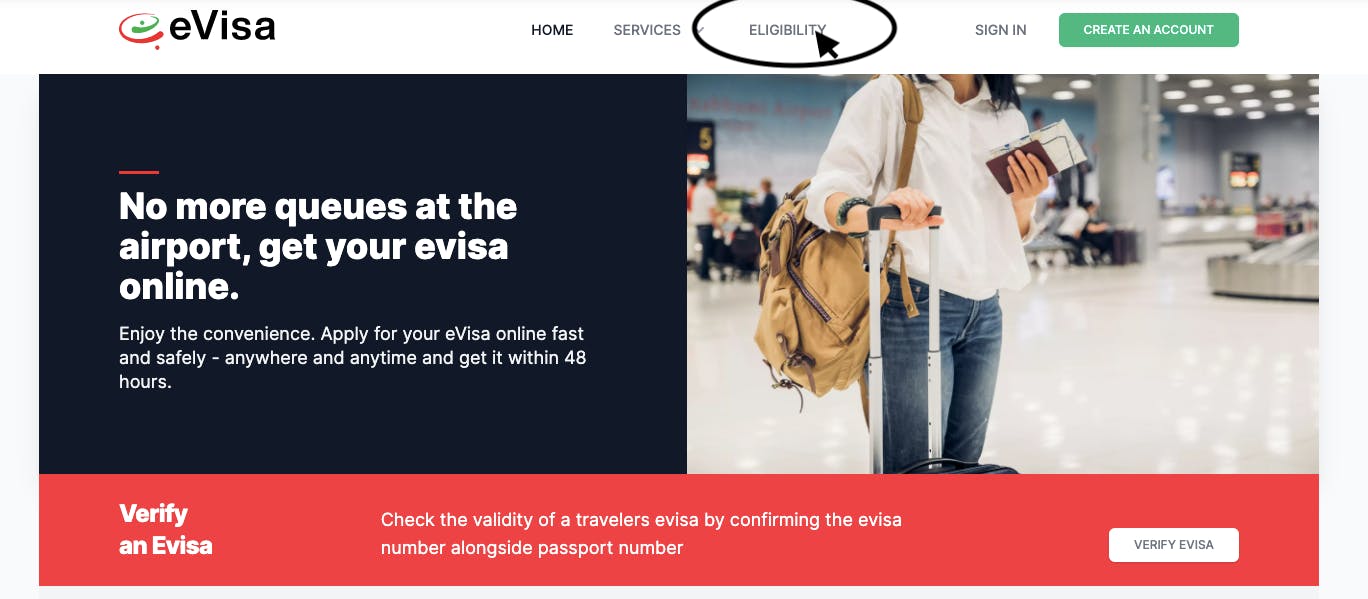 Once the new page opens up, you'll see a search bar. Simply enter your country of origin in the search bar to check if you're eligible to apply for a Kenya e-Visa.

Under the qualifications tab, you'll see either "YES" or "EXEMPTED":
Yes - You're eligible to apply for a Kenya e-visa

Exempted - You don't need a visa to enter Kenya
Is There A Kenya Visa On Arrival For US Citizens?
No, there is no Kenya visa on arrival.
US citizens are required to obtain a visa before their travels to Kenya.
How To Apply For Your Visa With Atlys
Atlys strives to simplify the tricky visa application process. By collaborating with official agencies, we ensure a hassle-free experience for your Kenya visa application.
Atlys provides the Kenya single entry visa for USD 93 and provides a stay of 30 days.
Documents Required with Atlys
To apply for your Kenya visa on Atlys you only require the following documents:
Passport: A copy of your passport bio page.

Passport Photo: You'll need to take or upload a passport photo on the Atlys app.

Travel Insurance: You need travel insurance - Atlys can assist you in getting the correct insurance.
Steps to Apply Online
Getting started with Atlys is straightforward and user-friendly. Just follow these detailed steps:
1

Begin by downloading the Atlys app from your preferred app store.

2

Once installed, open the app and choose your travel destination from the list provided.

3

Then, use the app's scanning feature to capture clear images of your necessary travel documents.

4

After ensuring all details are correct, proceed to submit your application through the app.
After confirming your payment, we evaluate your Kenya visa application and forward it to the official agencies for further processing.
Check Your Visa Status
After sending in your Kenya visa application, monitor its progress using the Atlys app with these steps:
2

Sign in to your account.

3

Navigate to "My Documents" to locate your visa details.

4

Select your visa to view its latest status.
Once your visa gets the green light, Atlys will send you an electronic version via email. Additionally, a copy will be accessible under the "My Documents" tab in the Atlys app.
How To Apply For Kenya Visa Through Government Channels
Kenya Visa Requirements for US Citizens
Essential Document Checklist:
A passport or travel document that's valid for a minimum of 6 months beyond your planned travel date,

A ticket for your return flight,

A scanned page of your passport's personal details,

A recent photograph of yourself.
For Business Trips:
A letter of invitation from the Kenyan company,

The company's official registration.
For Visiting Relatives:
An invitation letter from the family member you're visiting,

Identification of the relative you're meeting (This could be an ID card, passport, entry permit, or Alien card).
For Sightseeing and Tourism:
A detailed itinerary listing all the locations you'll be exploring,

Evidence of your stay arrangements, like hotel reservations.
Passport Requirements:
Must be valid for at least six months from your planned entry date into Kenya.

At least one blank page for stamps.

A clear, color scan of the page with your photo and details.

No significant damage or wear.

Information on the e-Visa application should match your current passport.
Visa Photo Size Specifications:
Plain white or off-white.

Central and clear, covering about 70-80% of the height (approximately 32-36mm from chin to crown).

Neutral with eyes open and mouth closed.

Even lighting without glare or reflections.
Steps to Apply through the Government
Step 1: Create An Account On The Kenya E-Visa Platform
The first step is to head over to the official Kenya e-Visa website and create your account. On the top right corner of the page, you'll find a button that says "Create an account" or "Sign In".
Step 2: Lodge Your Kenya E-Visa Application
After creating an account, you should see the "visa dashboard." Find and click Get Service on the Directorate of Immigration Services tab.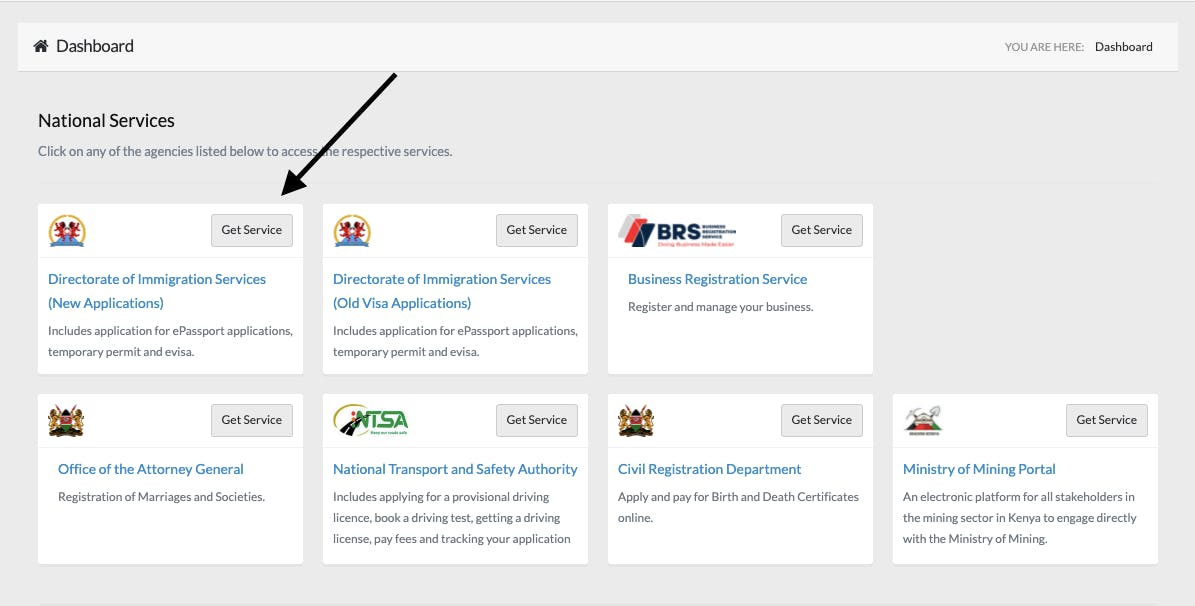 You'll be redirected to a new page on which you'll find a blue clickable button that says "eVisa Application". Then, you know what to do next.

Step 3: Complete The Online Visa Application Form
Click the button to begin the Kenya e-Visa application. The Kenya visa application form starts with visa requirements, such as application information, e-visa applicant, etc. After completing, review all details thoroughly.
Note: Choose the visa type you're applying for in the "Visa Details" section.


Finally, in the "Travel Information" section (i), you need to select your port of entry. Again, be sure to check your travel itinerary and enter the correct port.
Step 4: Upload Your Documents
After completing the Kenya visa application form, it's time to upload the Kenya e-Visa required documents. Your documents must be in one of the following formats: PDF, JPG or Microsoft Word.
When you apply through Atlys, all your information will be stored in the correct format. Then, Atlys submits your application, and you just sit back and wait for it to be approved.
Step 5: Pay The Visa Fee
You'll be redirected to a payment page at the end of your online application.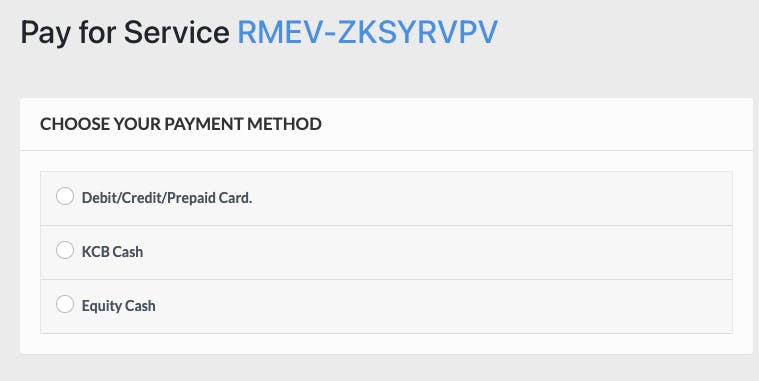 You have 3 payment options: Debit Card /Credit Card /Prepaid Card, KCB Cash, and Equity Cash. Simply select your preferred payment method and follow the prompts. The easiest option is the debit/credit/prepaid card option.
Due to website failures, we've noticed that applicants sometimes find it difficult to pay their visa fees. That's why we wrote a whole blog on Kenya visa payment issues.
Step 6: Wait For Feedback
Now all you need to do is wait for feedback.
After the Kenya e-Visa online application process you'll receive notifications about your application status. So be on the lookout for email or SMS notifications about your Kenya e-Visa.
Step 7: Print Out Your New Kenya E-Visa
After your visa has been approved, you'll be able to download and print it. It's important to keep a copy of your Kenya e-Visa with you when entering the country.
How to Check Your Kenya Visa Status?
How to Check Your Kenya e-Visa Status:
1

Visit the Official e-Visa Portal: Go to the official Kenya e-Visa website.

2

Login: Enter your credentials to access your account.

3

Navigate to 'My Applications': This section will list all your visa applications.

4

Find Your Application: Click on your current application.

5

View Status: The status will be displayed, indicating whether it's pending, approved, or declined.
Always ensure you're using the official portal to avoid potential scams or misinformation.
Additional Information for the Kenya E Visa for US Citizens
What Are The Different Types Of Kenya E-Visas?
There are 6 different Kenya e-visas you can apply for. However, for the purpose of tourism, you only need to know about the following 3 e-Visas:
The Single Entry Visa: A single-entry visa lets you enter Kenya once and expires after you exit Kenya.

The Multiple Entry Visa: The Kenya multiple-entry Visa allows repeated entries into Kenya without needing a new visa for each visit. It's ideal for frequent travelers to Kenya, whether for business or leisure.

The 5yr Multiple Entry Visa: The 5yr Multiple Entry Visa is issued to US passport holders who plan to visit Kenya for tourism or business purposes.
Kenya Visa Fees and Payment
These are the Kenya evisa cost:
The Single Entry Visa - $51

The Multiple Entry Visa - $101

The 5yr Multiple Entry Visa - $201
For each Kenya e-Visa Fee, the government has added a $1 service charge and card handling fee.
Kenya Visa Processing Times and Delays
Once you've completed the Kenya online application, your Kenya visa application will be processed in as little as 48 hours.
Here are the precise Kenya e visa processing times:
Single entry visa: 48 hours.

Multiple entry visa: 10 working days.

5Yr Multiple entry visa: 10 working days.
However, starting your e-Visa application at least 10-15 business days before your intended trip is recommended.
Kenya Visa Validity
Here is the validity for the evisa Kenya:
Single entry visa: Your Kenya e-Visa will be valid for 3 months from the date it's been issued. After your visa is approved, you'll be able to travel to Kenya for 90 days.

Multiple entry visa: After your visa is approved, it will be valid for 3 to 12 months from the issue date.

5Yr Multiple entry visa: The validity period of 5 years will start as soon as your visa has been issued.
What Is The Difference Between The Kenya E-Visa And The Kenya Tourist Visa?
The Kenya E-visa is a mandatory visa process that is entirely online. This differs from the Kenya tourist visa that was previously obtained by applying at the Kenyan embassy.
The Kenya e-Visa is now also referred to as the Kenya Tourist Visa.
Kenya Visa Extension
Suppose you wish to stay a little longer. In that case, you can extend your Single Entry Visa for an additional 90 days at the Immigration Headquarters in Nairobi, Kenya.
Visa Requirements for Minors
These are the Kenya visa requirements for minors:
Valid Passport: The child's passport should be valid for at least six months from the intended date of entry into Kenya.

Passport Bio-data Page: A clear scan of the minor's passport bio-data page.

Digital Passport-sized Photo: A recent photo that meets the Kenya visa photo size specifications.

Consent Letter: A signed and notarized letter from both parents or legal guardians granting permission for the minor to travel to Kenya.

Parent's or Guardians' Identification: Clear copies of both parents' or legal guardians' passport bio-data pages or other official ID.

Proof of Travel: Details of the minor's itinerary, such as return flight tickets.

Accommodation Proof: Evidence of where the minor will stay, like hotel bookings or an invitation letter from a host in Kenya.
Arrival Procedure At The Border
This is what you can expect when you arrive in Kenya:
1

Document Verification: Have your e-Visa confirmation, either printed or digitally, ready for inspection. The border officials will verify the e-Visa's authenticity.

2

Passport Check: Ensure your passport is the same one used for the e-Visa application. The officers will check for validity and match the details to your e-Visa.

3

Health Screening: Depending on the current health protocols, you might undergo health checks, especially in times of global health concerns.

4

Customs Declaration: If you're carrying items that need to be declared, be prepared to fill out a customs declaration form.

5

Questions: Be prepared to answer basic questions about the purpose of your visit, your accommodation, and your return plans.

6

Entry Stamp: Once cleared, your passport will receive an entry stamp, marking your official date of entry.

7

Stay Duration: Remember, the e-Visa generally permits a stay of up to 90 days. If you wish to stay longer, you'll need to apply for an extension within the country.
Always ensure you follow the guidelines, be respectful, and have all your documents ready to present for a smooth entry process.
Evisa Kenya Sample
Below you will find a sample of what the Kenya evisa looks like: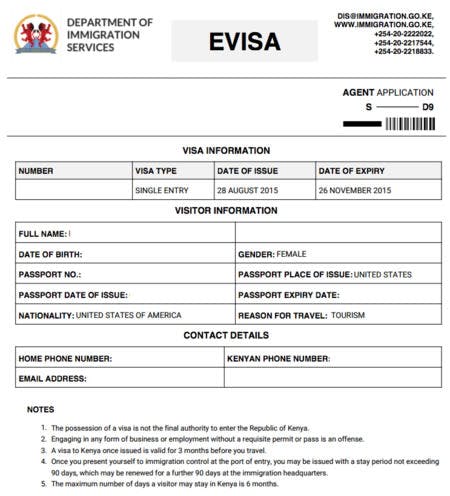 Kenya E-Visa Application Guidelines & Tips
1

Official Website: Always use the official Kenyan e-Visa portal or Atlys app to submit your application. This ensures your personal information is protected and you're not scammed.

2

Document Preparation: Before starting the application, have all necessary documents ready and in the right format. Fortunately, if you apply through Atlys they will ensure the documents are submitted in the correct format.

3

Payment: Use a reliable and working credit/debit card for the visa fee payment. Once paid, keep the transaction receipt for reference. Sometimes you can encounter Kenya E visa problems on the online portal.

4

Print & Digital: Once approved, print a copy of your e-Visa and keep a digital copy on your mobile device. This ensures you have it ready in multiple forms upon arrival.

5

Stay Informed: Keep an eye on your application status through the portal. Some applications may require additional documentation or clarifications.

6

Respect Regulations: Always adhere to the terms of your visa. Overstaying or violating visa conditions can lead to fines or future travel restrictions.
Having an eVisa means you've been granted preliminary permission to travel to Kenya. However, the final authority to enter the country lies with the immigration officers at the point of entry, such as an airport or border crossing.
In Summary
You'll need to apply for a Kenya e-Visa when planning to visit the country. If your country enjoys visa-free travel, you don't need to apply for a Kenya Tourist Visa.

In order for your visa application to be successful, you need to meet the Kenya evisa requirements.

You need to start and complete your Kenya e-Visa application online.

You'll receive notifications about the progress of your visa applications via email or SMS.

After your visa has been approved, you need to print it and present it to immigration authorities at the border.
That's It!
And there you have it! Now you know everything on how to apply for the Kenya Visa online, and remember, if it gets difficult, you can always count on Atlys to have your back.
Government Sources
At Atlys, we meticulously review each detail for accuracy. We rely on verified information from the Kenyan government to guarantee authentic insights. Moreover, this blog leverages AI assistance to simplify complex topics for you.
Frequently Asked Questions
Yes. You will need a visa to visit Kenya.
Author:
Verified Author: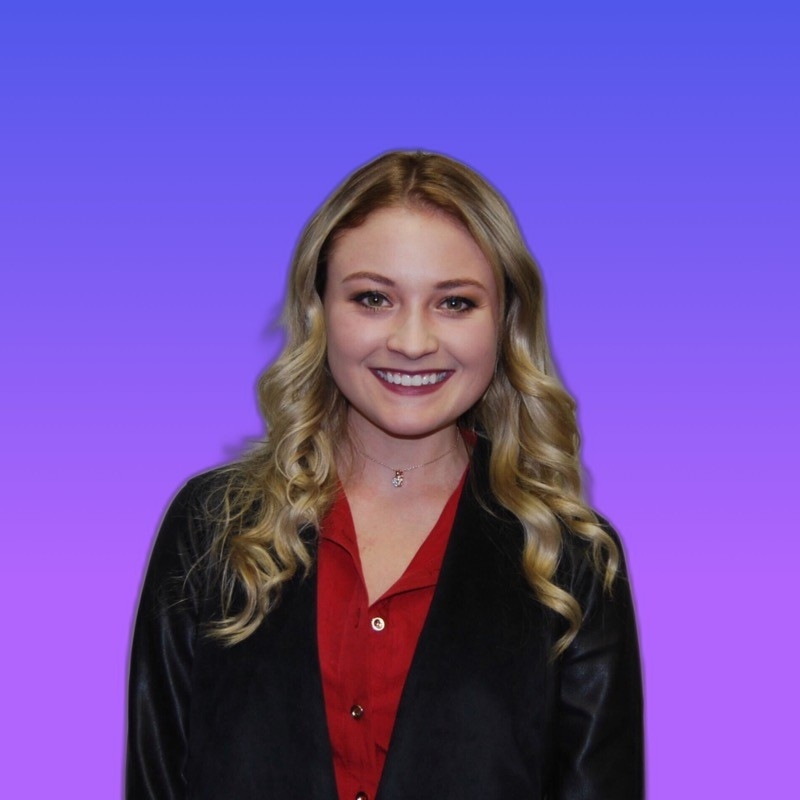 Shannon Reeler
Related Articles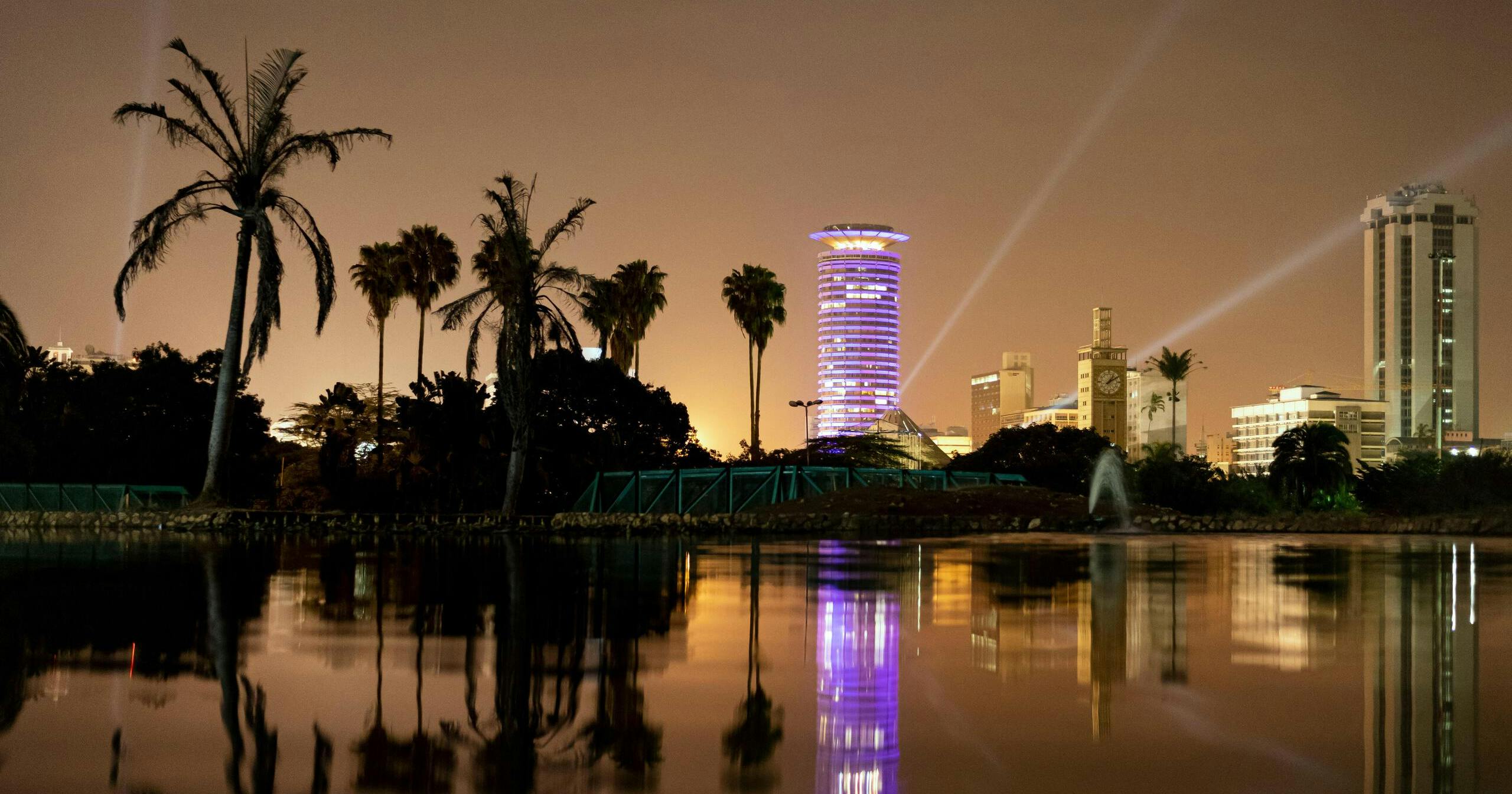 This visa covers everything you need to know about the different types of Kenya visas. The post includes the requirements and costs for each Kenya Visa.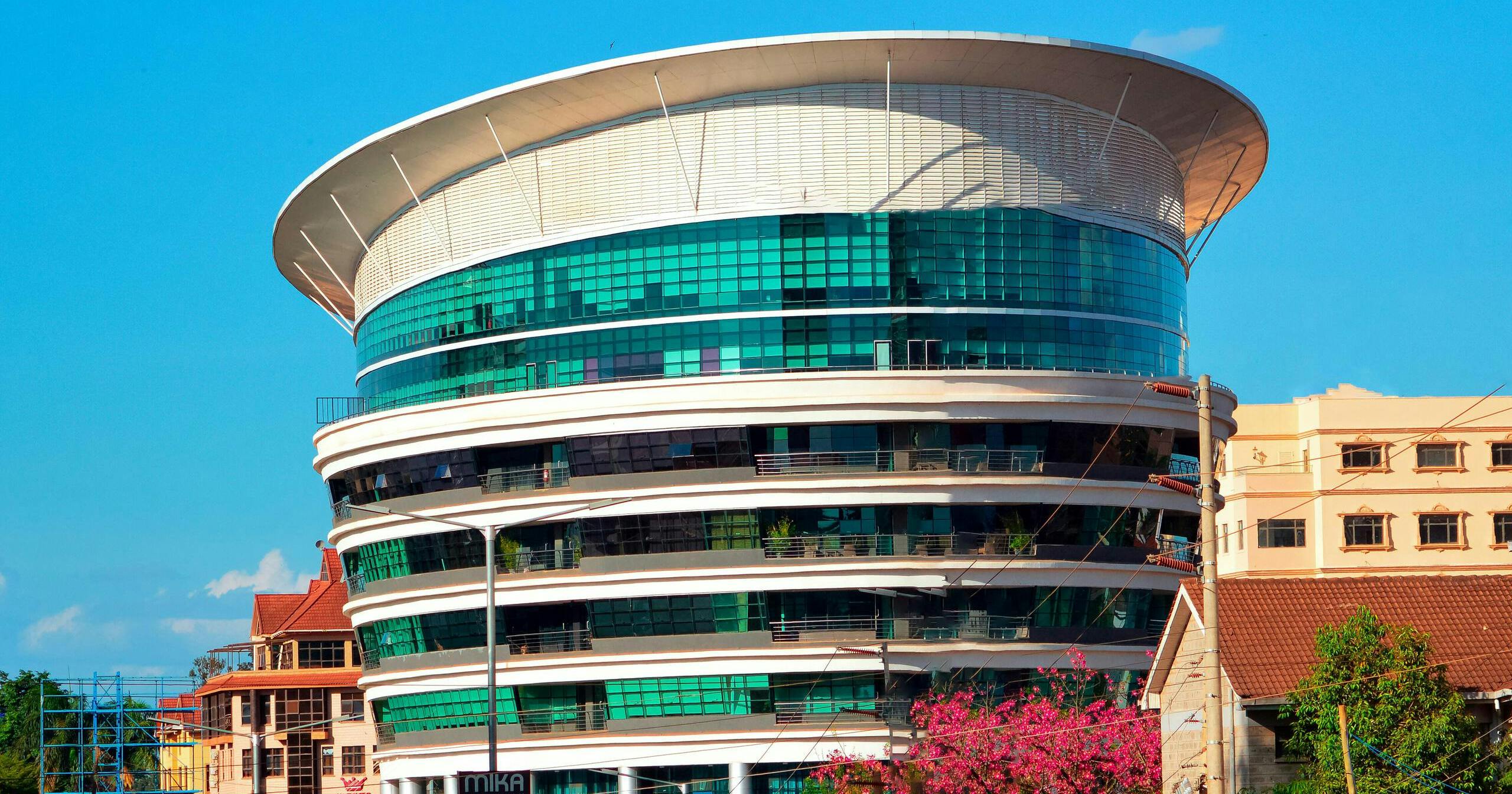 Read about the mysterious crater in Kenya, and why its locals believe it to be haunted. Discover more about the strange disappearances and ghost encounters in the crater.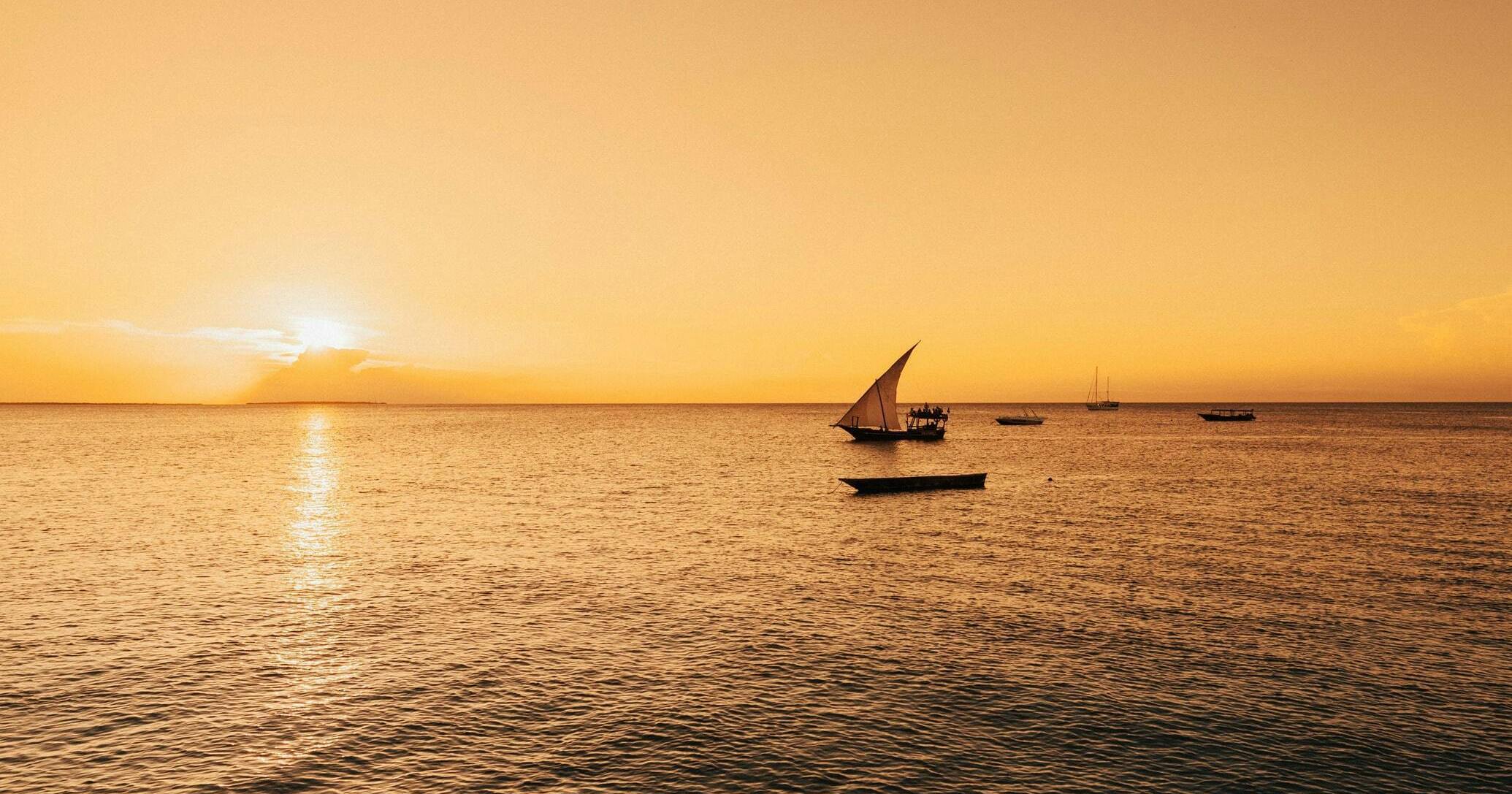 Planning a trip to Tanzania? Learn the exact visa requirements and application process, and apply for your Tanzania eVisa online in just a few minutes.
Learn about Kenya visa on arrival for US citizens, including requirements, application process, fees, and transit visa options in this comprehensive guide.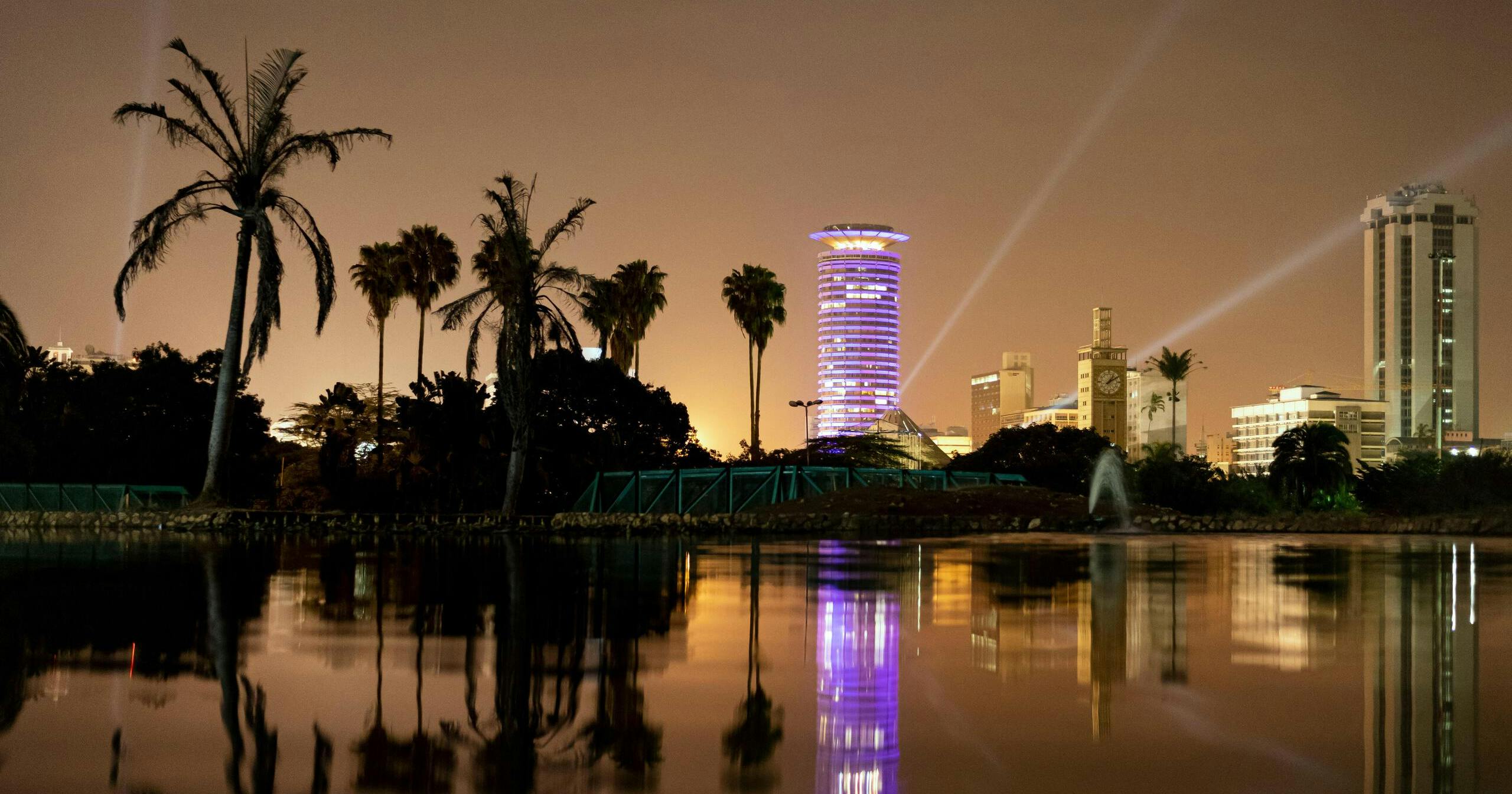 Tips for what to do when you experience issues with your Kenya e-Visa payment process.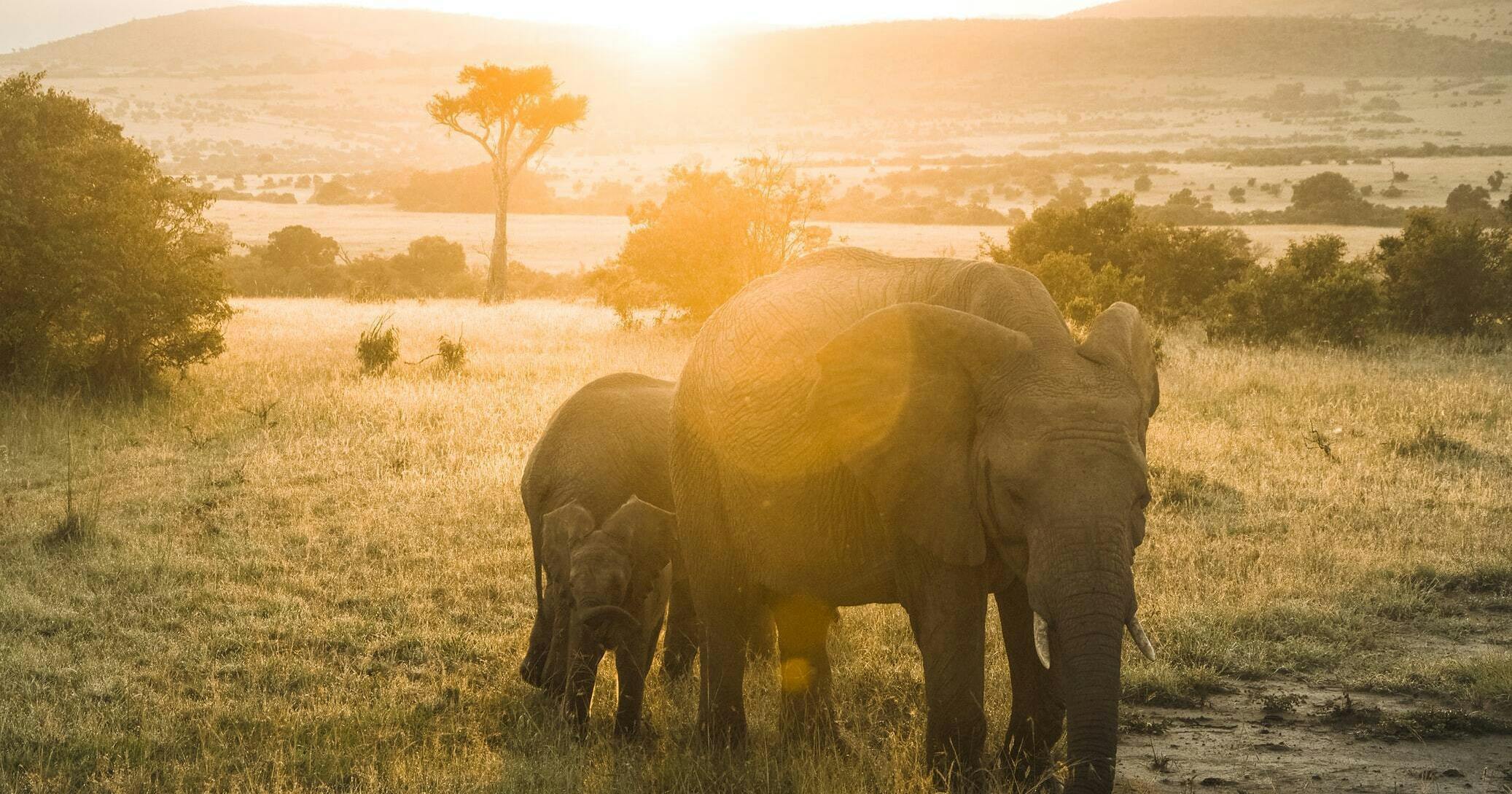 This post covers everything you need to know about the Kenya invitation letter. The post includes when you need it, where you should get your invitation letter, and what information you need to put int the letter.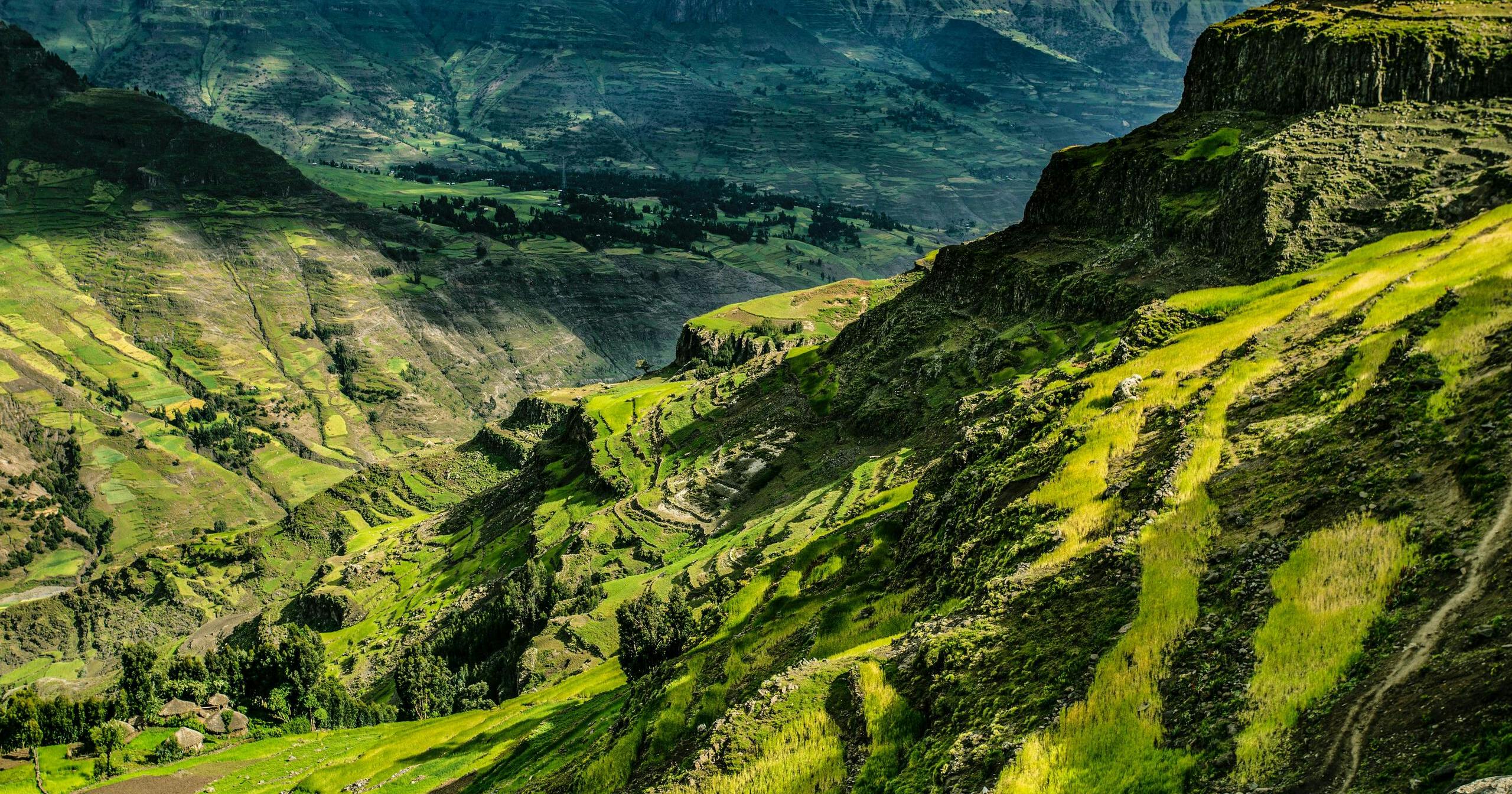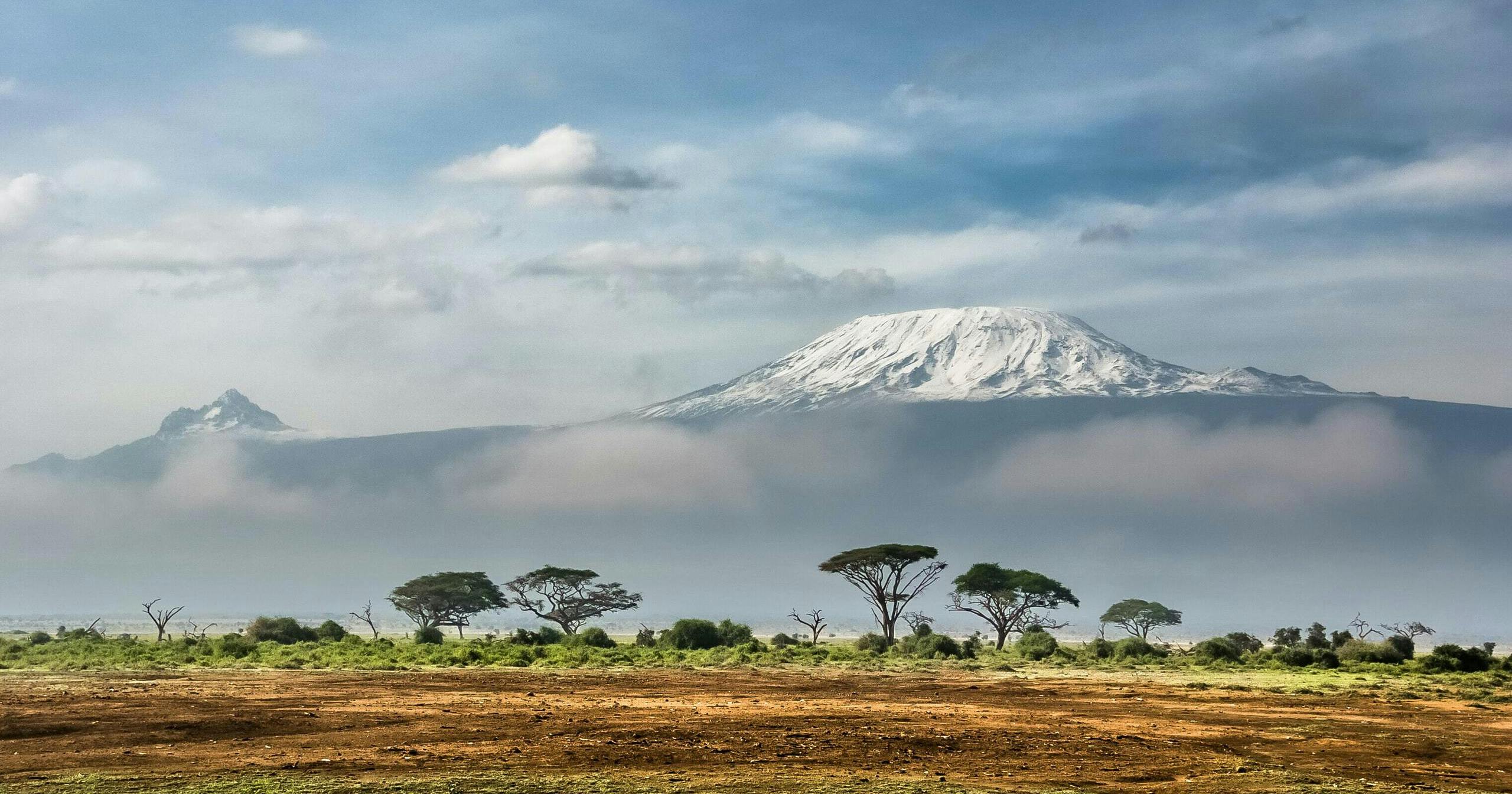 This blog is all about the Kenya Visa requirements for US citizens applying for the Kenya Visa including Kenya Visa costs, passport requirements, and photo requirements.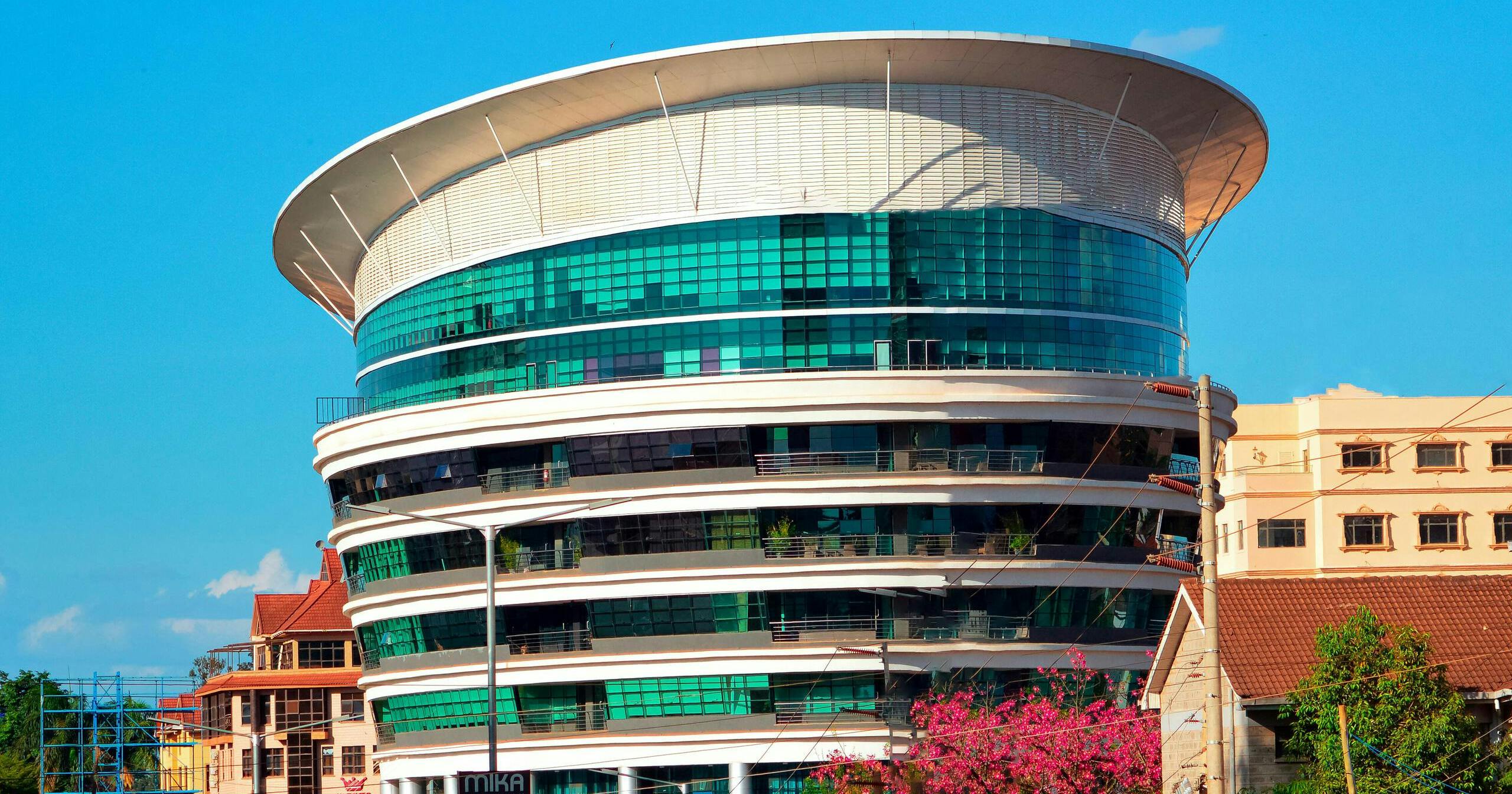 Planning your next trip to Kenya? Here are a few top tips for an unforgettable Safari.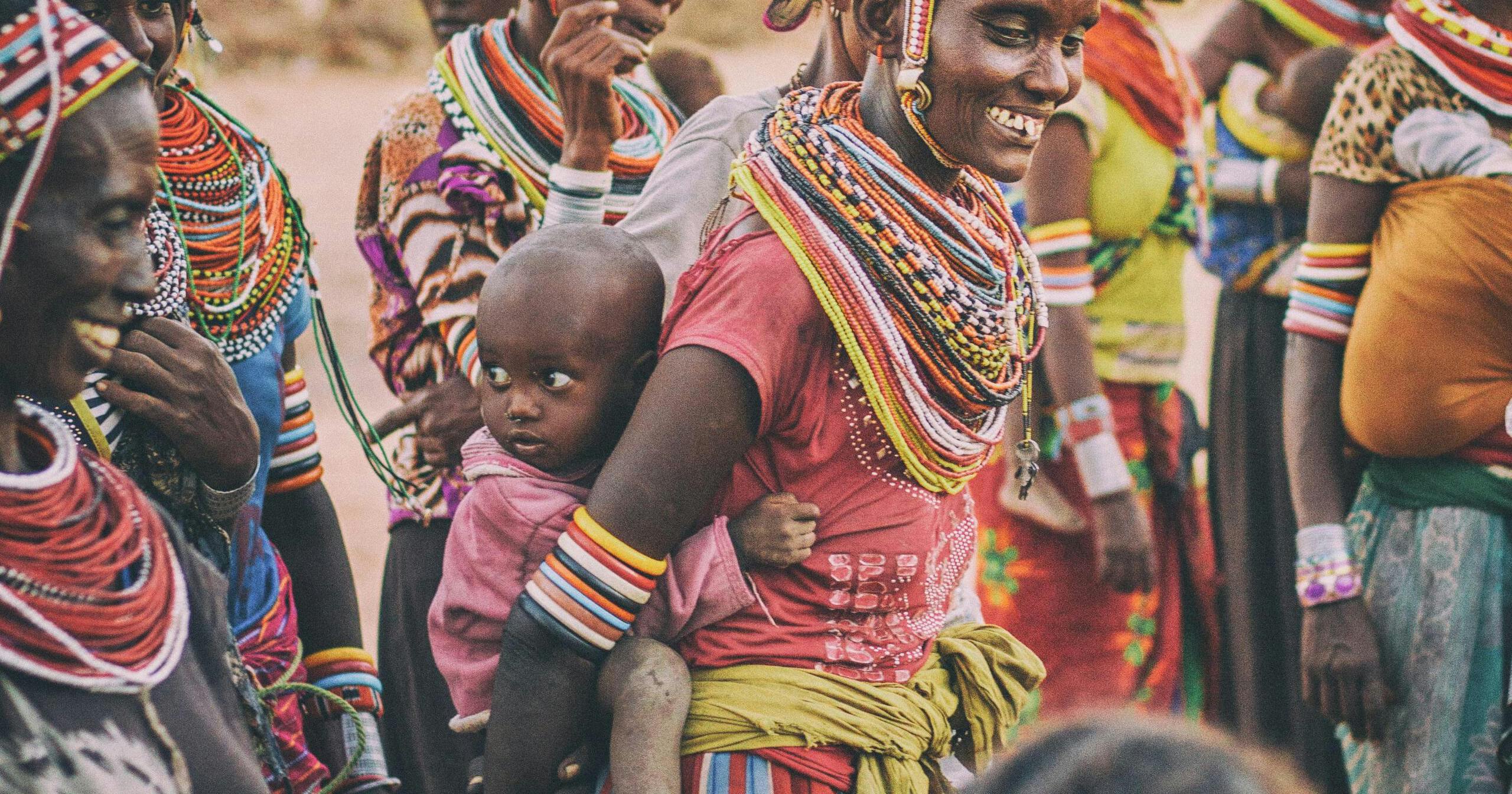 In this post, you will find important information about the Kenya Visa for US citizens. This post will cover everything about the Kenya eVisa, the requirements, and how to apply.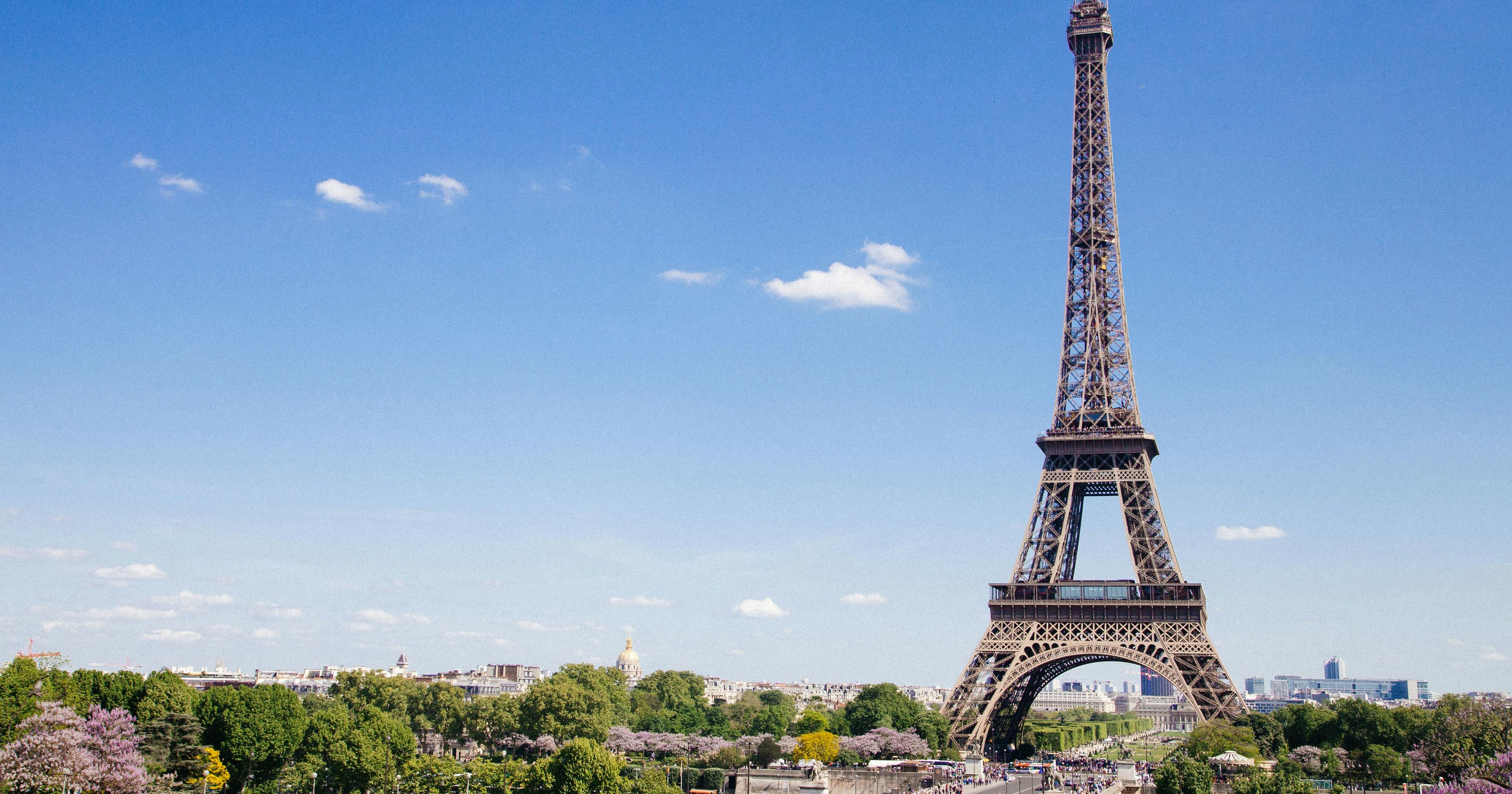 Uncover the timeline for Schengen visa processing, elements that impact it, and guidance for a seamless application. Delve into a detailed Schengen timeline.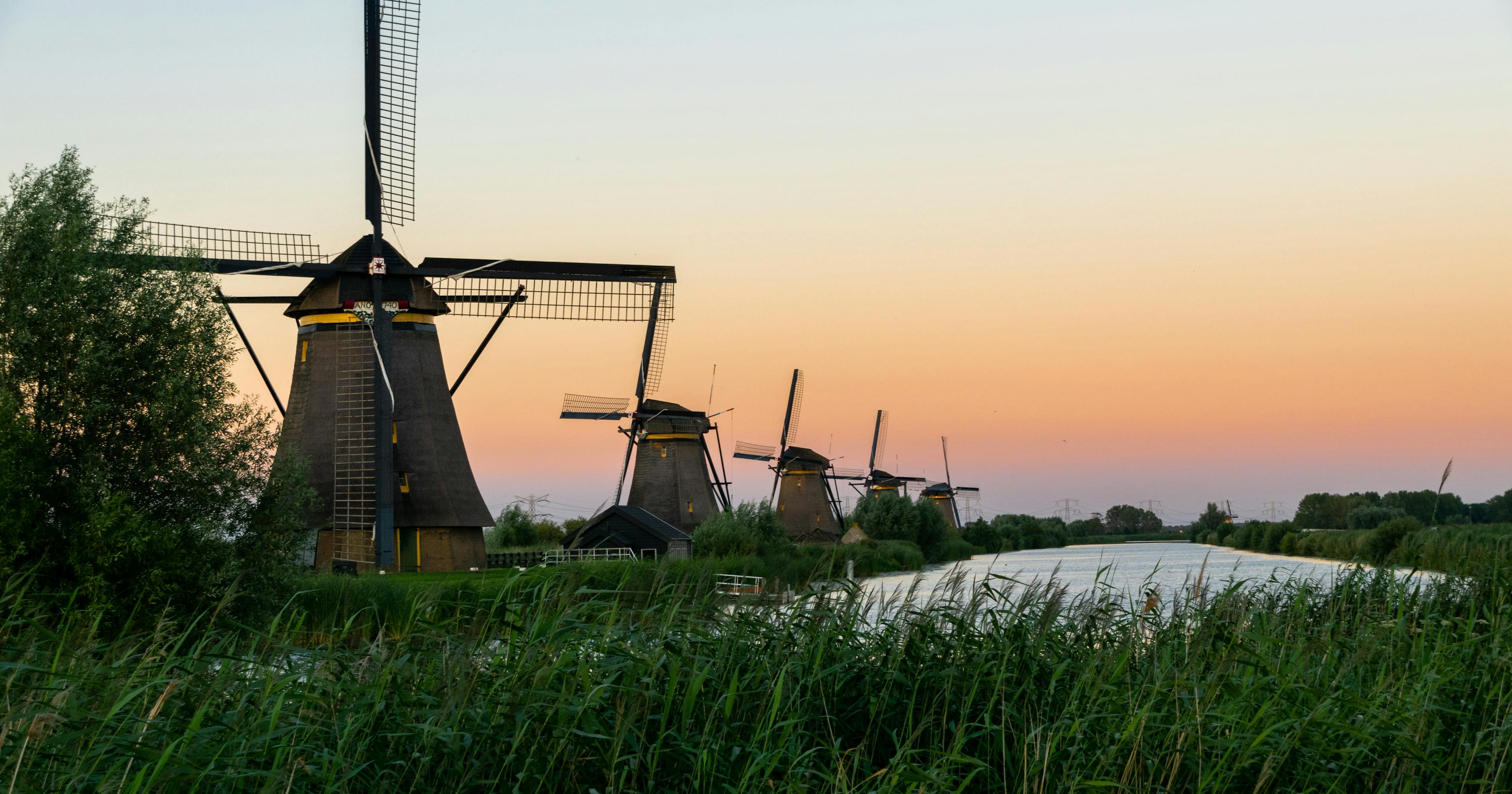 Discover the importance of Schengen travel insurance, choose the right plan, and stay protected while exploring Europe. Your guide to worry-free travel.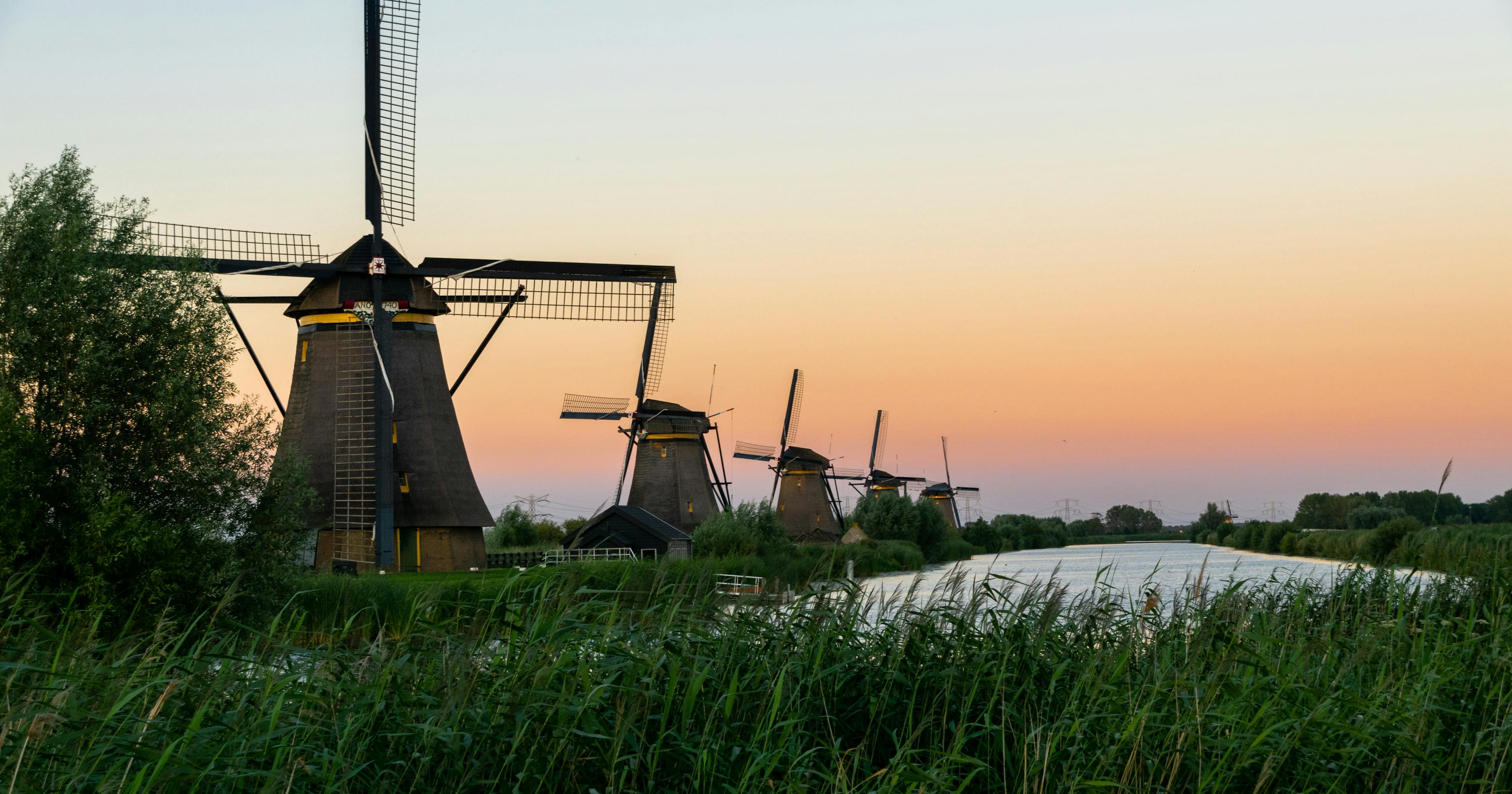 Discover Schengen tourist visa requirements and essential documents in our comprehensive guide. Get ready for your hassle-free European adventure!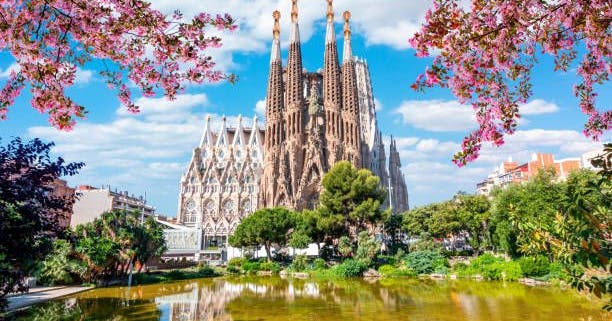 Discover all you need to know about Spain visa for US citizens. Learn more about the fees, application and validity.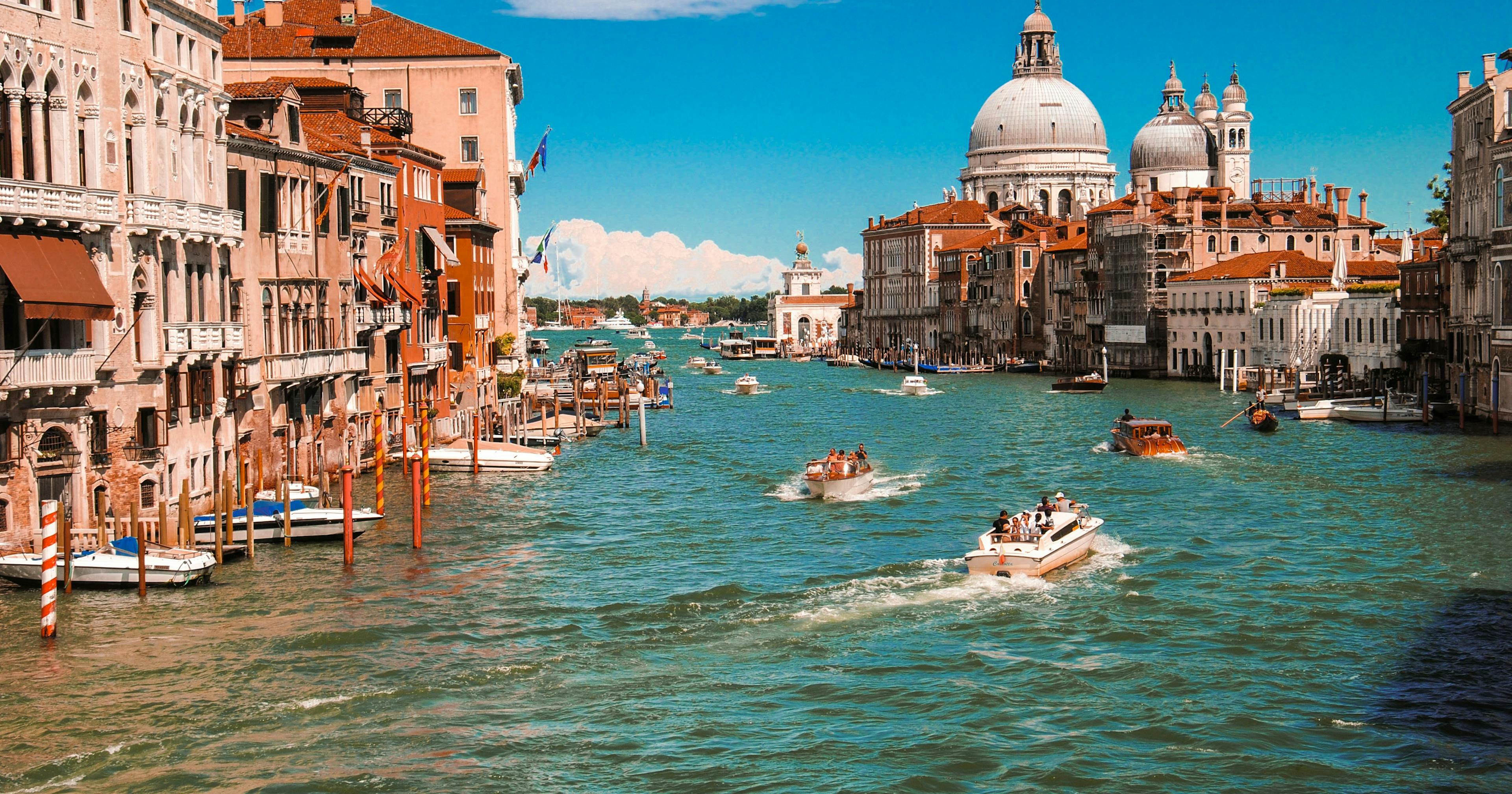 Your essential guide to securing an Italy visa for US green card holders. Explore Italy hassle-free with expert tips and step-by-step instructions.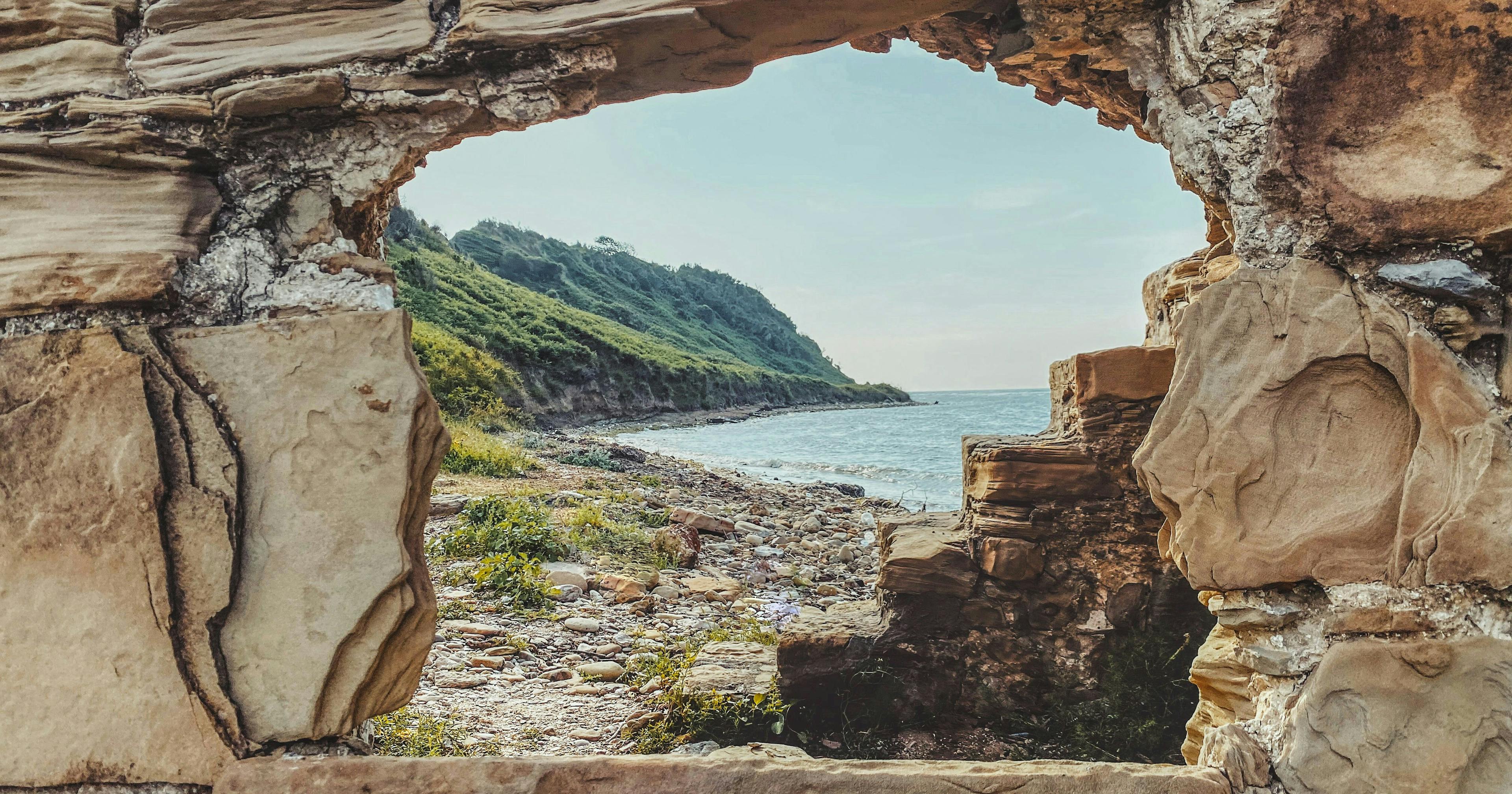 Discover non-Schengen/EU countries you can explore with your Schengen Visa! Albania, Montenegro, Serbia, and more await your adventure.