Make the most of your boarding pass: perks beyond the flight
Last Updated : Sep 4, 2023
Atlys in the news
Did you know that getting aboard a plane is just the beginning of the benefits you'll get from having a boarding pass?
Once the flight lands, most boarding passes get relegated to a sad fate such as the insides of a trash can or the cobwebby corners of an airline app. However, only the street-wisest of travelers know that their boarding card may continue to give them access to a plethora of travel advantages, including city tours, spa treatments, museum admission discounts, complimentary beverages, and even free ski passes!
We're here to let you in on that secret. Chances are, if you're a frequent flier, you've flown with at least one of the airlines listed below. For your next trip, armed with the knowledge of which airlines give the best boarding pass advantages that are not related to flying, you may be able to get more bang for your big bucks.
Here are some of our favorite perks from across the globe that come with a boarding card-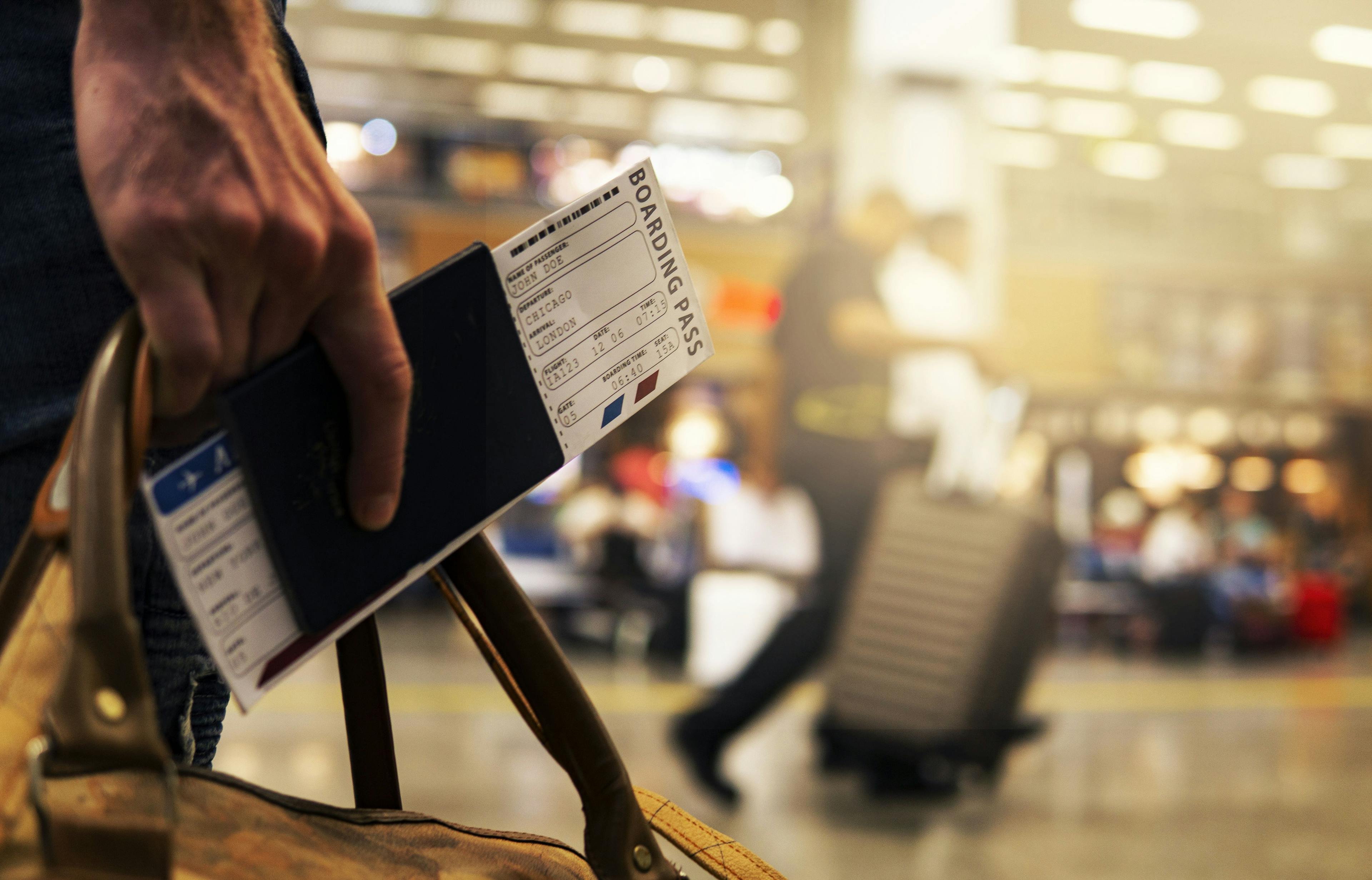 Air Asia
Thai Air Asia is one of the largest carriers in Southeast Asia and in a bid to constantly expand their rewards program, they've formed partnerships with hotels, restaurants, amusement parks, and retail brands all over South Korea, Hong Kong, Malaysia, Japan, and Indonesia.
For instance, visitors to the Everland theme park in South Korea may save 25% off regular admission prices. Additionally, AirAsia guests can also present their boarding passes at Lotte World's entrance ticket booth to receive a 30% discount on tickets to Lotte World Aquarium and Lotte World Adventure.
Alaska Airlines
In the mood for some free wine tasting? Simply produce your Alaska Airlines boarding pass at the Union Wine Company in Oregon or Washington State.
If you're traveling during the winter months, you have access to 8 ski resorts across Alaska, Canada, and the United States. Many ski resorts, such as Steamboard, Big White, Squaw Valley Alpine Meadows, and Sun Valley, also provide cheap or complimentary lift tickets for those with a boarding pass.
Alitalia
Travelers who fly with Alitalia may take advantage of many discount opportunities in Italy, including a significant saving on the Roma Pass Tourist card, which provides access to most major attractions and public transit in The Eternal City. Moreover, museums and art galleries in Rome, Milan, Florence, and Venice all offer special discounts to visitors with Alitalia boarding passes as well.
Asiana Airlines
Seoul-based Asiana's "Magic Boarding Pass" is probably one of the best out there in terms of post-flight rewards because their partners are spread all across the world, unlike most airlines that offer rewards only in their hub city.
With a discount card, you'll get discounts on anything from Italian sweets to Vietnam tours to automobile rentals in the United States to even capsule hotels in South Korea. If you're traveling internationally, say, to Paris, you can even avail yourself of a discount of up to 53% discount on the famed Bateaux Parisiens, a boat ride on the Seine that passes through major attractions like the Eiffel Tower, Louvre Museum, and Notre Dame de Paris.
British Airways
Passengers flying on British Airways can present their boarding pass upon arrival in London to be privy to some jaw-dropping offers such as a 15% discount at Bentley & Skinner's Jewelers in Mayfair, 15% off at Hackett British Menswear, and 10% savings at Floris British Perfumers. In the afternoon, after a long day of shopping, guests may enjoy a complimentary glass of Champagne or a free drink at Hotel Café Royal, St. James Hotel, or Ham Yard Hotel.
Emirates
As part of the "My Emirates Pass" promotion, Emirates passengers may use their boarding cards to get discounts at over 500 locations in Dubai and in the UAE, including at some of the world's most lavish hotels, like the St. Regis Saadiyat Island Resort in Abu Dhabi and the Ritz-Carlton Dubai. Discounted entrance to famous tourist locations in the UAE, as well as a flat 20% discount at some of the country's best restaurants, round out the package.
The deals offered also include theme parks, hot air balloon rides, desert safaris, dinner cruises, and sightseeing trips, so Emirates boarding passes really go the extra mile.
Etihad Airways
If you fly to Abu Dhabi with Etihad Airways, your boarding pass will also serve as your Extraordinary Abu Dhabi Pass.
If you're a golfer, some of the golf courses and hotels offer you up to 15-25% off your bill, including the Grand Hyatt Abu Dhabi Hotel & Residences Emirates Pearl. Additionally, you can also visit the Louvre Abu Dhabi and save 20% on your ticket price. Don't miss the opportunity to ascend the observation deck at the Jumeirah at 50% off the full ticket price.
Here's a complete list of all the discounts you get as an Etihad flier.
Korean Air
Travelers on Korean Air may take advantage of the "Excellent Boarding Pass" program, which offers deals on restaurants, retail outlets, car rentals, and complimentary access to major tourist attractions across South Korea, Europe, and Hawaii.
Some of their most popular boarding pass perks include half-price admission to the Jeju Folk Village, savings on Lotte-Rent-A-Car reservations, and complimentary beverages at well-known restaurants.
Singapore Airlines
When flying with Singapore Airlines, you get access to their exclusive Boarding Pass Privileges Program, which allows you to take advantage of a variety of discounts at popular tourist destinations, retail establishments, dining establishments, and amusement park admissions by using this program.
For example, you get 25% off the National Gallery Singapore's entry fee and 20% off treatments at Ikeda Spa, including an onsen bath and massage or an organic facial.
Turkish Airlines
With a Turkish Airlines boarding pass, you may be eligible for the "Touristanbul" service, which offers complimentary city tours to travelers! This is perfect for a layover if you've got at least 6-24 hours to kill to ensure that you don't miss your connecting flight. In the international arrivals section of the airport, there is a hotel counter where visitors may book the experience, which leaves at predetermined intervals.
This is certainly one of the best boarding pass perks out there, especially given that you get to experience the beautiful city of Istanbul without needing to spend a penny!
If you're eligible for the Turkey e-visa, you can get it in advance to save you waiting time at Istanbul Airport.
WestJet
When you travel with WestJet, a Canadian Airline, you may save up to 20% on entry to the Plaza Premium Lounge. The best part is, their rewards program has partnerships with a number of other major airlines including Delta, Air France, KLM, and Qantas. So when you fly any of those airlines, you get WestJet 'dollars' that can be spent on hotels, car hires, and more.
So there you go. Next time you fly, make your boarding pass go the extra mile in getting you the benefits and rewards you deserve.
Author:
Verified Author: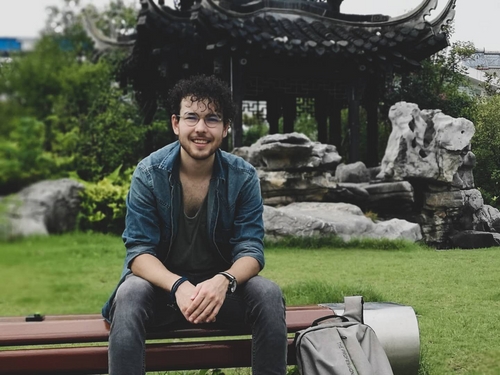 Richard Nathan