Maldives Health Declaration and Tourist Visa on Arrival
Last Updated : Sep 4, 2023
Atlys in the news
30-Second Summary
The article highlights the necessary travel documents for visiting the Maldives, including a tourist visa issued upon arrival and a Traveler Health Declaration form. It is important to have the correct documents before departure for a seamless experience in the Maldives.
The Traveler Health Declaration form is mandatory for all travelers. The traveler's health declaration can be done on the Maldives Immigration Portal. The requirements include uploading a photo, providing flight and accommodation information, and filling out health details. Vaccinated visitors must also specify their vaccination details.
The maximum stay upon arrival is 30 days, granted by immigration officials.
Important Information
Maldives
— Is There A Maldives VOA?
Yes, US citizens are eligible for the Maldives visa on arrival. However US citizens need to adhere to the eligibility criteria.
— Maldives Visa On Arrival Price
The Maldives visa on arrival fee is free.
— Maldives Visa On Arrival Duration Of Stay
The Maldives visa on arrival allows a stay of 30 days.
The Maldives is one of those once-in-a-lifetime destinations, offering pristine beaches, stunning wildlife, and unforgettable experiences. And what better time for that dream trip to the Maldives than right now, with international travel at an all-time low?
But before you start packing your bags, there's a couple of things to take into account. For instance, if you want to have the best possible experience in the Maldives, you'll need to have the correct travel documents before you depart.
There are two documents that you'll need to make your dreams of basking in this tropical paradise a reality.
What Documents Are Required To Travel To The Maldives?
Two documents are necessary for travel to the Maldives: a Tourist visa that will be issued on arrival and a Traveler Health Declaration Form.
Traveler Health Declaration Form (THD) For Entry Into The Maldives
Due to the recent COVID-19 pandemic, Maldives Officials have implemented a form that is mandatory for all travelers traveling to, or from the Maldives. The Traveler Health Declaration form must be filled out within 24 hours before departure to or from the Maldives. This has been implemented to ensure the safety and health of all tourists and residents.
Completing The Traveler Health Declaration Form - Step-by-step Guide
To start the process, head over to the Maldives Immigration Portal.
A COVID-19 Travel Advisory will pop up. Be sure to read through the Travel Advisory as it contains important information regarding the Maldives COVID-19 rules and regulations.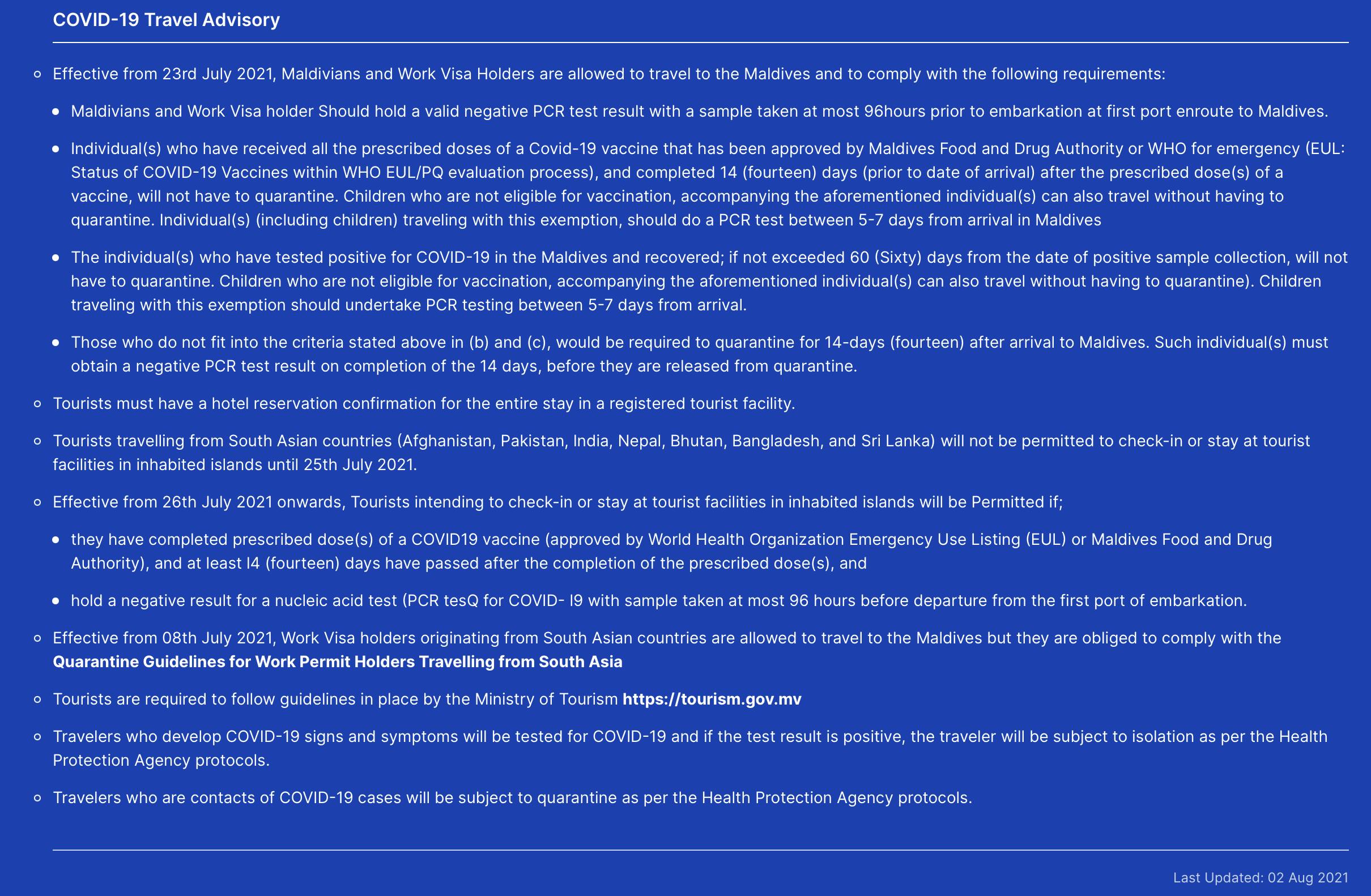 Select Arrival or Departure. Confirm that the information you provide is the same as the information found on your passport/identification document.

Next, upload a photo of yourself. Be sure to follow the instructions displayed.

Fill out the remaining information required. Refer to your flight itinerary if you are unsure about your flight details.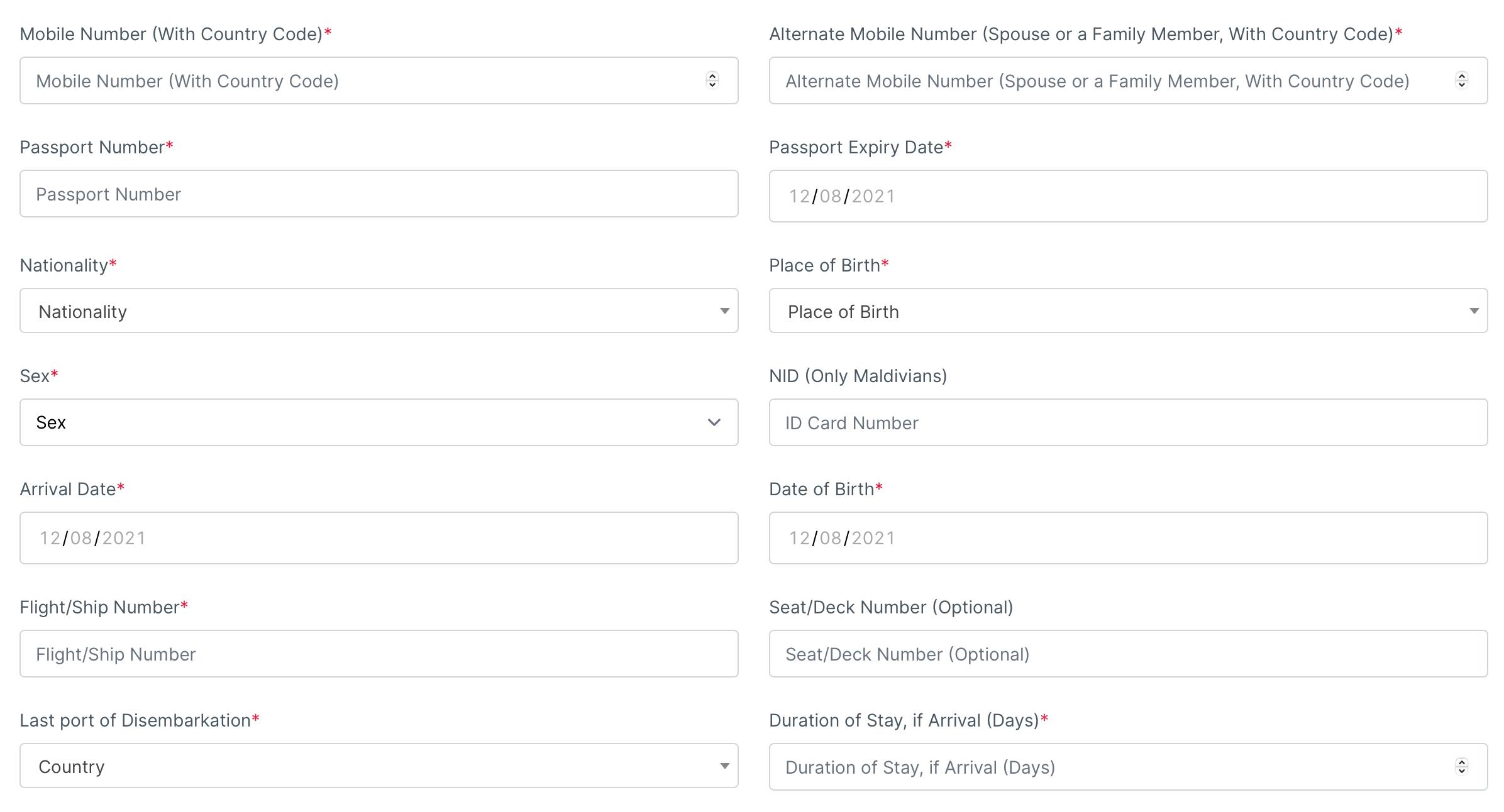 The information regarding your accommodation is required.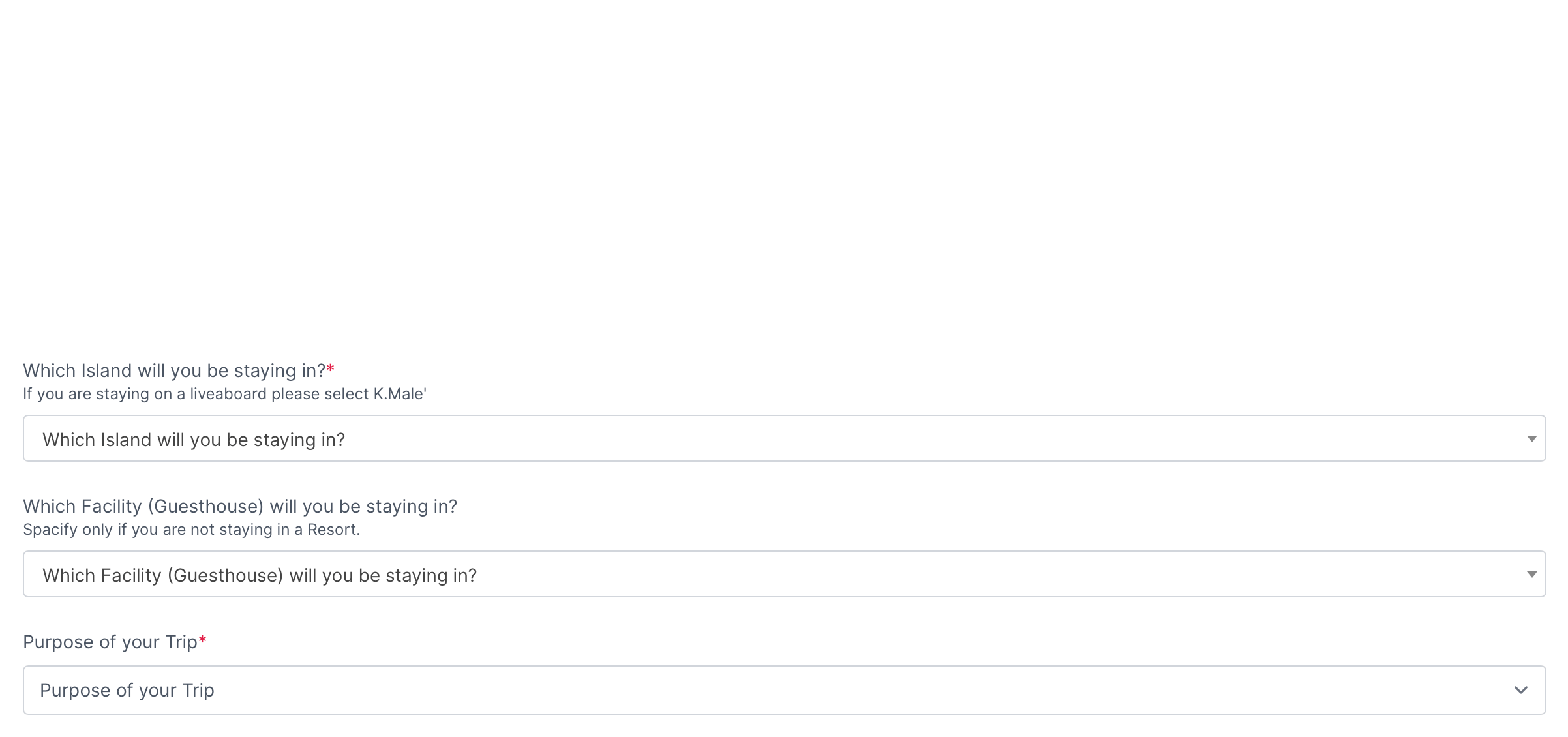 Next, you must fill out all the relevant health information. Be sure to read through and understand the note provided.

Check the list of Yellow Fever Endemic countries here.

A few COVID-19 related questions need to be answered by the applicant.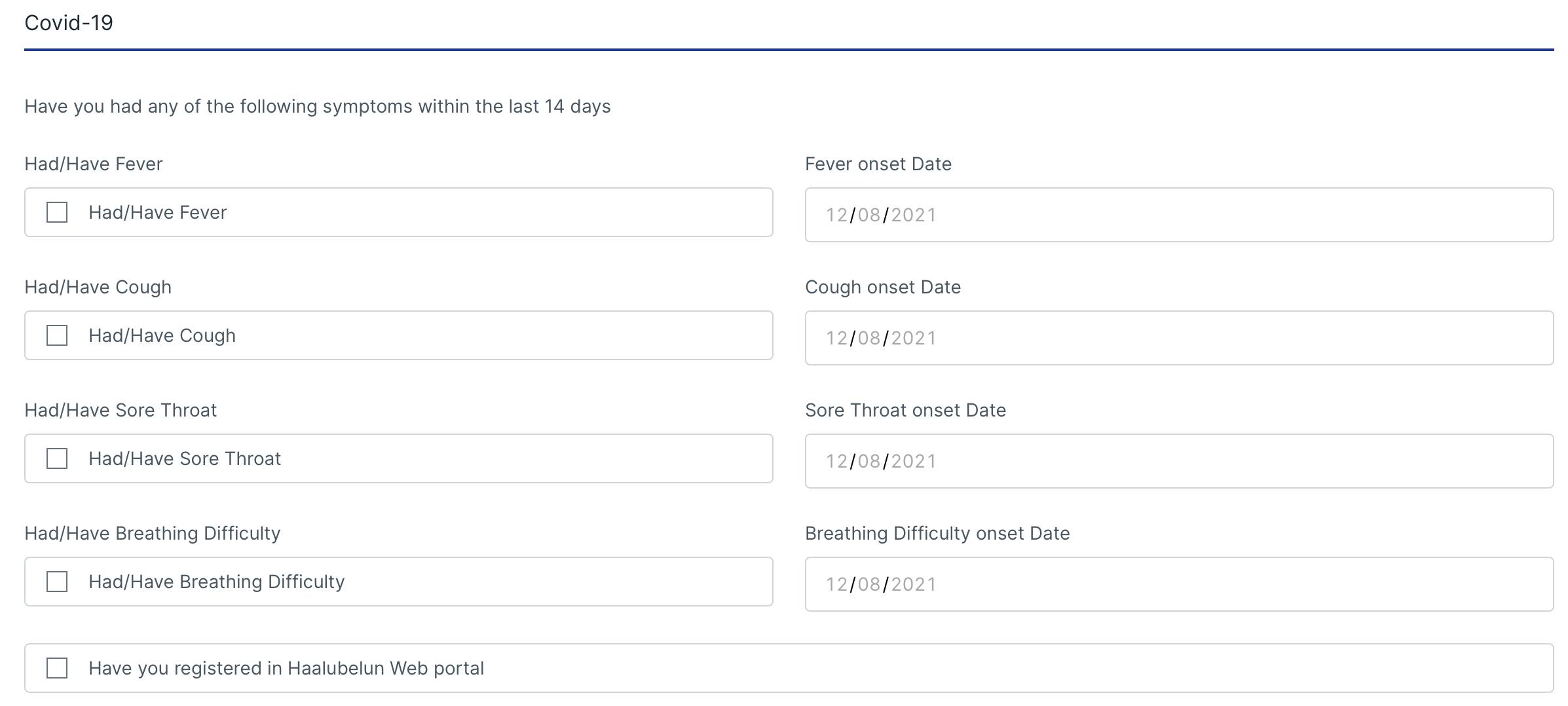 Visitors are not allowed to enter the Maldives if they do not have a return trip planned.

Upload your COVID-19 test results. It is mandatory to upload a negative PCR test result. The test must be conducted 96 hours before your departure.

Visitors who have received the COVID-19 vaccination must specify the name and upload proof of the vaccination.

Enter the country/countries that you have visited in the past 14 days and submit your form.

Maldives Tourist Visa
Once you have arrived in the Maldives you'll be able to acquire a tourist visa. Pre-approval, and thus pre-applying, for a Tourist Visa is not necessary. However, visitors do need to satisfy the basic entry requirements to receive immigration clearance upon arrival.
Basic entry requirements:
A passport or travel document with Machine Readable Zone(MRZ). The passport/travel document must have a validity of at least 6 months.

Proof that the applicant has already booked and paid for accommodation in the Maldives.

Sufficient funds to last for the intended period of stay in the Maldives. $100 per day is recommended.

Confirmed onward/return tickets to your home country or other destinations.

Entry requirements to their onward destination; for example, a valid Visa
Upon arrival, a maximum stay of 30 days will be granted. Immigration officials have the right to assign any number of days less than or equal to 30 days. Check your passport after the Visa process to see the number of days you have been granted to stay.
All Done!
In conclusion, the Maldives Visa on Arrival (VOA) provides a convenient option for US citizens traveling to the Maldives. However, it is important to note that the VOA is not guaranteed, and there are certain requirements and eligibility criteria that must be met.
Government Sources
The information in this post is from reliable sources like the Maldives Immigration.
The post was fact-checked and written with AI assistance.
Yes, entry will not be allowed if visitors do not have proof of accommodation.
Author: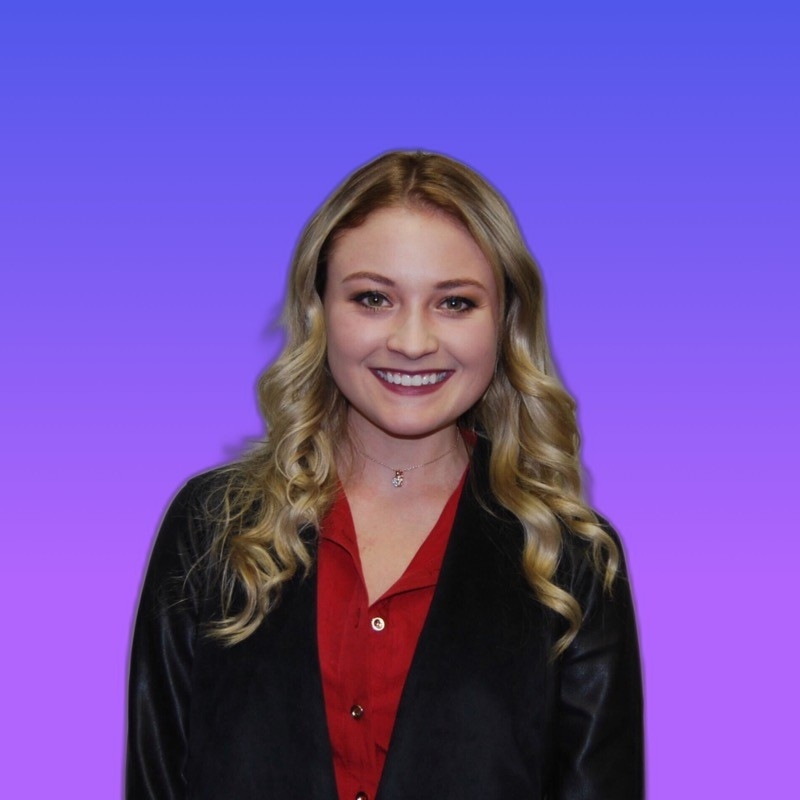 Shannon Reeler
Verified Author: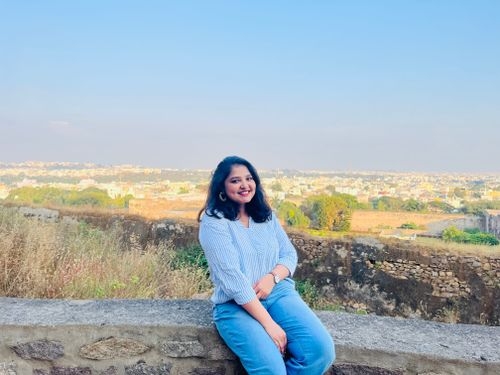 Nikhita Rathod
Related Articles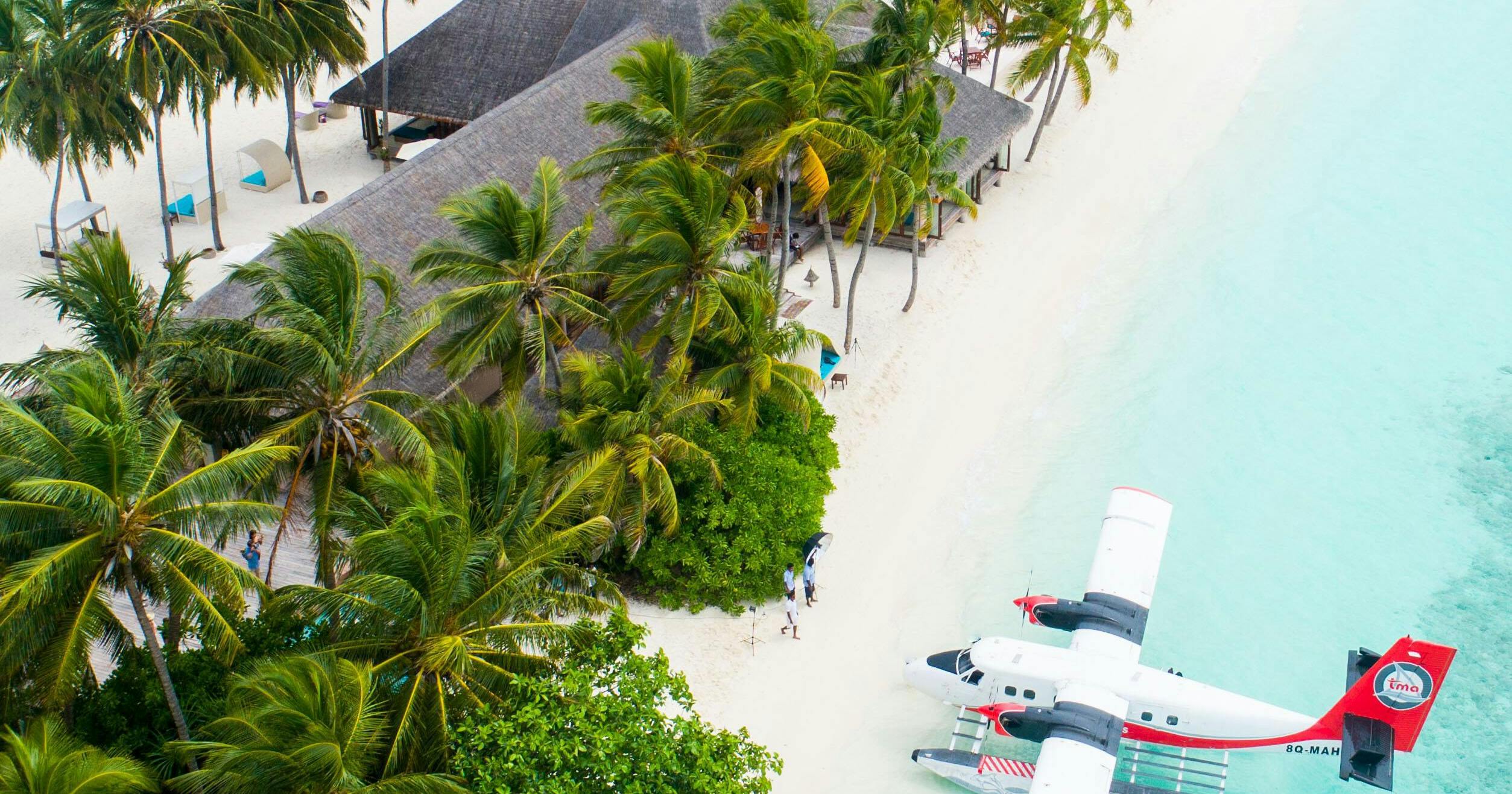 In this post you'll learn everything you need to about the Maldives Tourist visa. Including the requirements, costs and other types of Maldives Visas you can apply for.