Maldives Tourist Visa: Entry and Visa Requirements to Maldives
Last Updated : Oct 2, 2023
Atlys in the news
Imagine warm weather, white beaches, and crystal clear water. That is precisely what the Maldives offers. The time I spent there was amazing. So if you love diving, resting on the beach, or eating delicious food, the Maldives is for you. Getting a Maldives Tourist Visa is probably the easiest Visa you'll ever get.
I'll cover everything you need to know, which actually isn't that much.
Let's get to it.
What Is A Maldives Tourist Visa?

What Are The Entry Requirements For The Maldives Tourist Visa?

Why Do I Need To Fill Out A Traveler Declaration?

Can I Extend My Maldives Tourist Visa?

How Much Does A Maldives Tourist Visa Cost?

What Are The Other Visa Types For The Maldives?
What Is A Maldives Tourist Visa?
The Maldives Tourist Visa is super easy to get, and the process is very straightforward. This Maldives Visa is available to all nationalities who wish to travel to the Maldives. You can get the Tourist Visa on arrival (also known as an On Arrival Visa). That's right! You don't have to go through the whole visa application process.You are not allowed to work (paid or unpaid) or do any type of business while in the Maldives on a Tourist Visa; if you want to work while in the Maldives, you need to get a work permit.
Travel tip: With international travel, you need to make sure that you have health insurance. Anything can happen in a blink of an eye. Rather, be safe than sorry.
Do I Need A Visa For The Maldives?
Nope, all you need to do to get your very own Tourist Visa is fly to the Maldives and get your Maldives Tourist Visa On arrival at the Male International Airport. However, you must satisfy the basic entry requirements to get immigration clearance upon arrival.Because you don't have to apply for a visa before you travel, there are no visa requirements, only entry requirements.
What Are The Entry Requirements For The Maldives Tourist Visa?
There are a few entry requirements you need to take into account. However, everyone can get a Maldives Tourist Visa On Arrival as long as they provide the necessary travel documents.To receive a Tourist Visa On Arrival, you need:
A valid passport or travel document.

Proof of hotel reservations.

Sufficient funds to last for the intended period of stay in the Maldives.

Confirmed onward/return tickets to your country of residence.

Yellow Fever Vaccination Certificate, if you travel from a Yellow Fever country.
Remember that the issuance of a Maldives Tourist Visa ultimately lies with the Immigration officer. As a tourist, you do not have a right to claim a 30-day visa, and the information above is only a guidance to help you as much as possible.You will not necessarily get a Maldives visa on arrival for 30 days, as it is up to the Immigration officers at the airport to decide how long you can stay.
The period of stay granted is shown on the endorsement given on the passport. Check your passport for the arrival endorsement and take note of the number of days stay given.If you exceed your stay, officials can give you a fine or even deport you.
Valid Passport Or Travel Document Requirements
Your passport or travel documents must be in a Machine Readable Zone (MRZ) with at least one month of validity.
Traveler Declaration
You need to fill in and submit your Traveler Declaration within 72 hours of the flight time. You must submit the form electronically through IMUGA.
Why Do I Need To Fill Out A Traveler Declaration?
The Maldives Immigration introduced the Traveler Health Declaration to expedite the process of pre-arrival and pre-departure health information under the health requirements of the Maldives. All travelers traveling to and from the Maldives must submit a self-declarative health declaration within 24 hours before traveling.
All travelers, including tourists, work visas, other visa holders, and Maldivians, must submit the Traveler Health Declaration. The main objective is to mitigate health risks and ease immigration procedures.
Can I Extend My Maldives Tourist Visa?
Yes, you can! You can extend your Maldives visa on arrival by applying to the Maldives Immigration in Male before your current Tourist Visa expires. To apply, you have to submit a Visa Extension Application Form at the Immigration Head Office during official working hours. Immigration will check whether you have the necessary financial means to cover the extended period of stay.
The maximum time you can stay in the Maldives is 90 days. So, if your current visa is 30 days, you can receive a max 60-day extension.
How Much Does A Maldives Tourist Visa Cost?
A Maldives Tourist Visa On Arrival is free, but there is a visa fee when you extend your Tourist Visa. The fee for a Tourist Visa extension is Rufiyaa 750 if the total amount of days you are spending (including those on the original tourist visa) is more than 30. If you are in the Maldives for less than 30 days, you do not need to pay a fee even with the extension.
What Are The Other Visa Types For The Maldives?
There are different Maldives visas for various purposes. For example, if a Tourist Visa isn't the type of visa you want to apply for, you can choose a different type, like:
Maldives Business Visa: This visa is issued online to foreign nationals traveling to the Maldives for their work but without the intention of becoming employed in a Maldivian company.

Maldives Work Visa: For this visa, your employer or representative in the Maldives has to get your work permit (Employment Authorization) from the Maldives Immigration.

Maldives Marriage Visa: You need a Maldives marriage visa if you marry a Maldivian national. Your sponsor (fiance) has to sponsor your visa before you travel by applying at the Maldives Immigration. You cannot get married or register your marriage in the Maldives without a regular tourist visa.
You're good to go!
Now that you know everything about the Maldives Tourist Visa (and a bit more), you can go live your paradise life! Enjoy the delicious food. Seriously I can't stress this enough; it's super yum.
Author: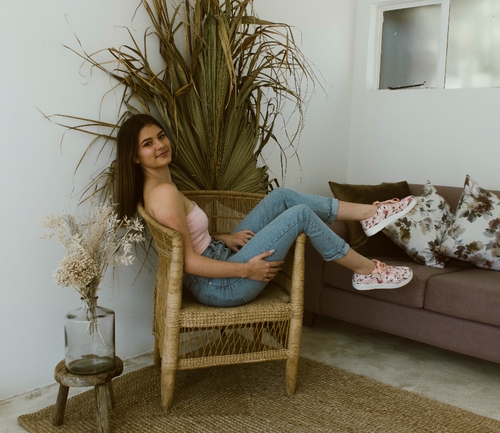 Laliq Schuman
Verified Author: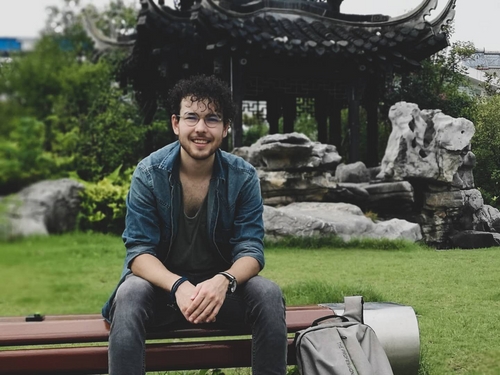 Richard Nathan