Mexico Tourist Card: Guide To The FMM Form 2023
Last Updated : Sep 4, 2023
Atlys in the news
Are you planning on traveling to Mexico? Not only is Mexico home to the largest pyramid in the world, but interestingly Mexico has the largest amount of taxi cabs in the world!
However, traveling to Mexico should not cause any stress! In this blog, we'll cover everything you need to know about the Mexico tourist card, including the FMM form and application process.
This will ensure you know everything you need to know when planning your trip to Mexico.
Update: As of March 2022, it is NOT required to fill out the Health Questionnaire to fly to/from Mexico.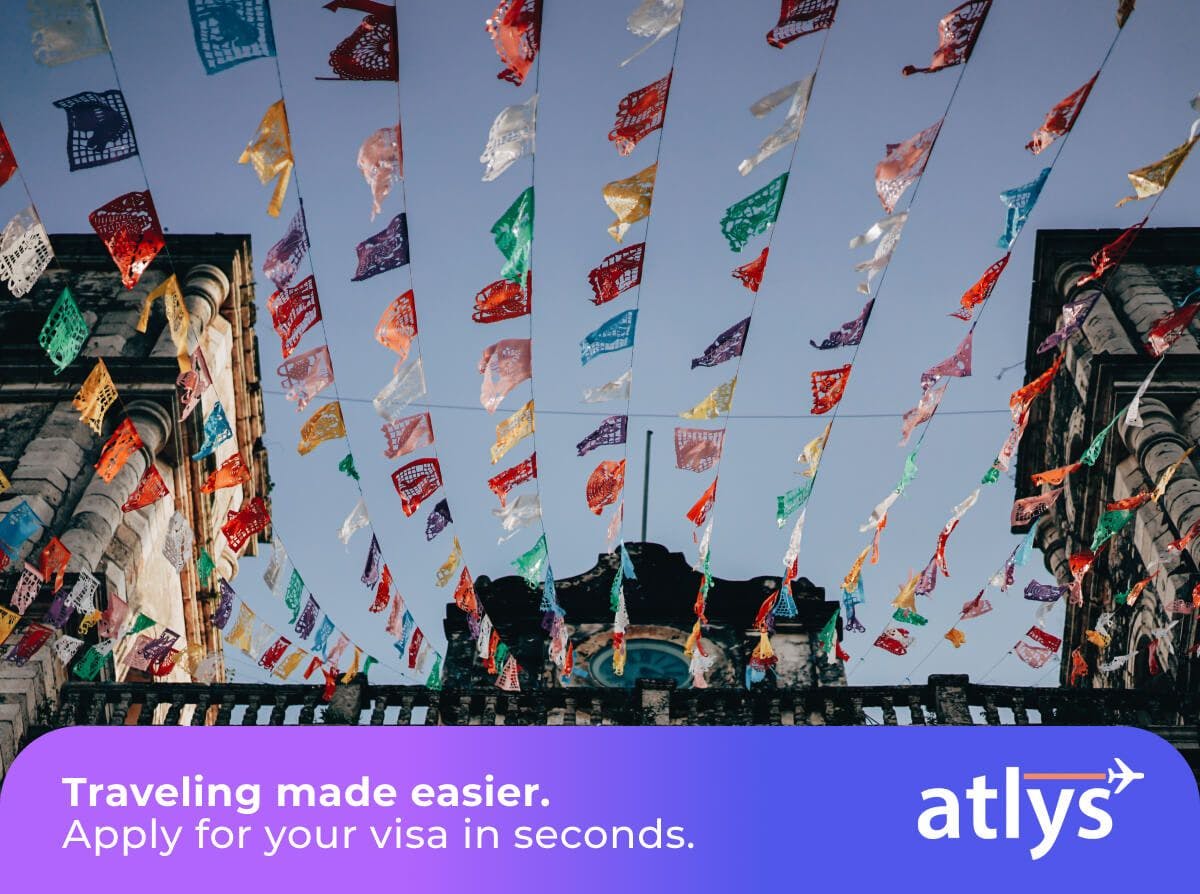 Get Your Mexico Tourist Card Without Hassle 2023!
Have you ever found that applying for a visa is a very stressful and tedious process? From missing documents to tiny errors and websites crashing, you wonder if you will ever get this visa. With Atlys, you can complete a visa application error-free in under 30 minutes. This sounds crazy, right?
But this is what you can expect from Atlys:
Straight-forward application process - this can be done in minutes!

Support with gathering your documents - Atlys helps you gather all the required documents.

Step-by-step instructions - Atlys will be there every step of the way!
Still don't believe me? Download the Atlys app and start your application now.
The FMM form Mexico can be filled out on the Atlys app. This makes the process so much easier and prevents any unnecessary errors in your application process.
What Is A Mexico Tourist Card?
A Mexican Tourist Card, also known as Forma Migratoria Múltiple, Multiple Mexican Immigration Form, or Mexico FMM card, is a permit that grants foreign citizens entry to Mexico. It is popularly known as the Mexico tourist 'visa' and tourist card, although it is not an actual visa and does not replace a visa.
All travelers traveling from the US to Mexico must apply for a Mexican Tourist Card. Keep in mind that a Mexican Tourist Card is only applicable if you're traveling to Mexico for pleasure, vacation, or recreational purposes and not going to Mexico to seek employment.
This document must be completed by each traveler wish to enter Mexico, including children. Remember, there are no exemptions for this form, including for children.
Take note that if your nationality requires you to have a Mexican visa to travel to Mexico, you will have to apply for a Mexican travel visa at your nearest embassy in addition to the Mexican Tourist Card.
An Overview Of The Mexico Tourist Card
Before we get to the application process, you need to know certain things about the Mexico tourist Card for Mexico or 'Mexico visa for tourism.'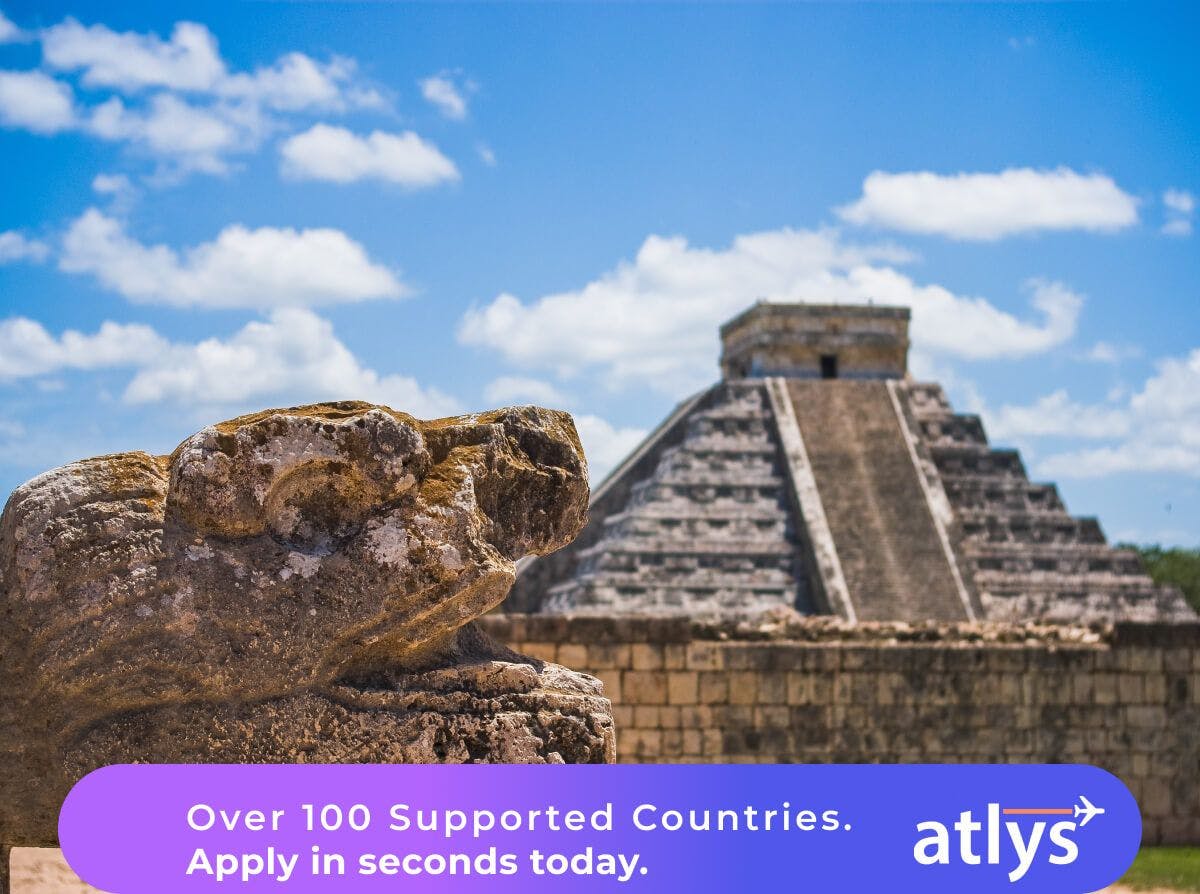 Do I Need A Tourist Card For Mexico?
Yes, you do. US citizens must apply for a Tourist Card for Mexico before traveling to Mexico.
How Much Is The Tourist Card Fee?
Approximately USD 36 per person or free if your trip is 7 days or less when crossing by land.
When paying online, you can pay for your Tourist Card using a debit card or a credit card. However, you must pay with the exact cash when paying for it at the border zone.
When you receive your form on the airplane, it is usually included in your airfare, and you will not have to pay a fee.
What Is The Processing Time Of The Tourist Card / FMM Card?
When applying online for the Mexico immigration form, most applicants receive their Tourist Card immediately via email. However, it can take up to 4 hours.
When traveling by sea or air, the tourist card is issued immediately at the Immigration counter as you receive the form on the flight or at the airport.
What Is The Validity Of A Tourist Card?
A tourist card is issued and valid for a single entry for 180 days. However, the immigration officers at the point of entry decide the number of days you are given.
For example, you could be given a Mexico Entry Form for 30, 60, or 90 days instead of the entire 180, and you must leave before the expiration date on the Mexico Tourist Card.
Can You Extend A Tourist Card To Mexico?
No, you can't extend a Tourist Card beyond 180 days if the card was issued for that period of time.
Mexico Temporary Resident Visas are required for anyone who plans to stay in Mexico for more than 180 days.
However, it's possible to extend your Forma Migratoria Múltiple to a full 180 days if the immigration official at the Mexico point of entry gave you one for less than the maximum duration of the card (e.g., 60 days instead of 180).
In the event that you lose the Tourist Card, you must go to an immigration office in Mexico to receive a replacement. A replacement fee is charged in addition.
What Information Do I Need To Complete A Mexico Tourist Card?
Filling out the Mexico Tourist Card or Mexico Immigration Form is not challenging. As long as you have all the required information, completing it will feel like a breeze and barely take 10 minutes.
The information needed for the Tourist Card or Mexico Immigration Form are:
Full Name of the Hotel or address in Mexico

Arrival flight information
Additionally, you will need the following documents for your application:
How To Get A Tourist Card For Mexico?
If you are flying IN and OUT of the following airports, you no longer need to fill in the Forma Migratoria Multiple form:
Cancun International Airport (CUN)

Cozumel International Airport (CZM)

Los Cabos International Airport (SJD)

Puerto Vallarta International Airport (PVR)

Mexico City International Airport (MEX)
There are some exceptions:
If you are flying in or out from any other airport in Mexico, you might still need to fill in the Forma Migratoria Multiple form.

If you are from a country that requires a visa, you will still need to fill in the Forma Migratoria Multiple form irrespective of what airport you fly in or out from.
The form will need to be filled out manually. Forma Migratoria Multiple forms are available at all arrival terminals.
Where Do I Get A Mexico FMM form?
Obtaining a Tourist Card or 'Mexico visa' is not difficult at all. In fact, there are several ways you can get one.
These are the following ways to get a Mexico Visa card:
You can get it from a Mexican embassy in your country or your jurisdiction

On your flight, the cabin crew will distribute it before landing, of which the price is included in the airline ticket

If it is not distributed by the airline, you can also get it at an immigration counter at a Mexican airport

When traveling by sea, you can get one at the seaport

When traveling through a land border, you can get one at the border crossing by stopping at an immigration office or applying online.
The FMM form for Mexico can only be filled in online if you travel by land, it cannot be filled in online if you're traveling by sea or air.
How To Apply For Mexico Tourist Card?
Fortunately, filling out the manual or online Mexico Immigration Form (FMM) is not difficult.
Traveling By Air or Sea
The cabin crew will distribute the form before landing, or you can get a form at the Immigration offices once you land. You will need to fill it in manually.
Travel by Land
Go to the Forma Migratoria Multiple application portal to start filling out the Mexico Immigration Form (FMM form) online.
Please note that before you start to fill out the form, you need to disable your pop-up blocker in your browser and be sure that you have downloaded and installed Adobe Reader. In addition, this form can't be filled on mobile - if, on a mobile device, we recommend using Atlys.

It is important to note that fields with a "*" are required. Be sure to fill out these fields, as your form will not be submitted if you have not filled out these fields.
Once you get to the application form, you must provide the following:
However, towards the end, you will be asked to pay. You must click on "send your information," and it will direct you to the web page of Banjército to pay for your application.
Important: You must print the downloaded form before you travel.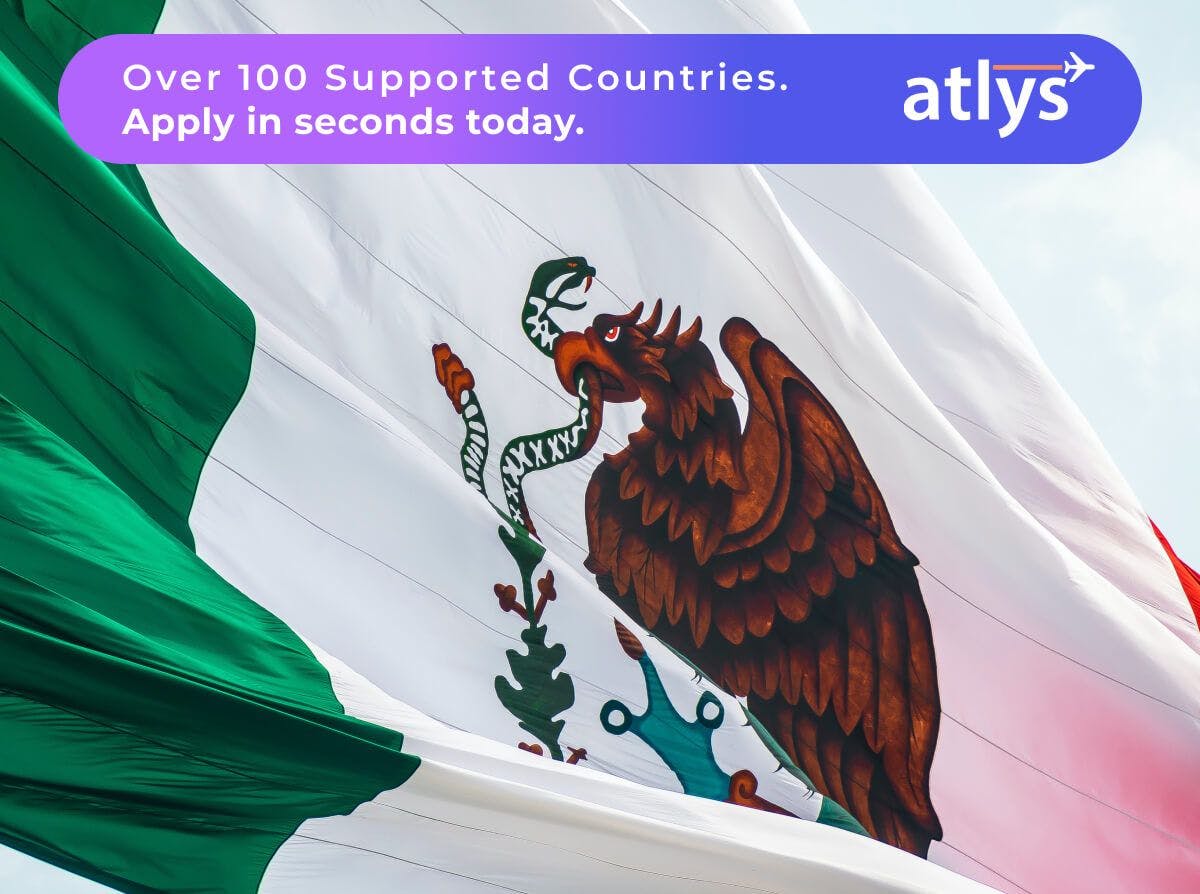 What Are The Entry Requirements For Non-US Citizens Traveling To Mexico?
Foreign nationals who wish to visit Mexico must meet the entry requirements corresponding to their country. So let us look at all the questions you might have before traveling to Mexico:
Do US Residents Or Green Card Holders Need A Visa For Mexico?
No. Permanent residents or Green Card holders do not need to acquire a Mexican visa to enter Mexico; they have the same rights as US nationals.
What Do I Need When Traveling To Mexico?
For foreign nationals from other countries, they must have the following:
A valid passport for at least 6 months

Mexico Immigration Form fees
Remember that Atlys is the only way to get your visa fast and effortlessly.
What Are The Types Of Mexico Visas?
There are different types of visas for Mexico. You need to make sure you apply for the visa that suits your purpose of travel best. The types of visas are:
Mexico Tourist Visas, which are issued for a short stay of up to 180 days

Mexico Temporary Resident Visa is issued to foreigners who want to move to Mexico for a period longer than six months but less than four years.

Mexico Permanent Resident Visa is issued to foreign nationals who want to live in Mexico permanently.
Do I Need A Mexico Visa?
Depending on your nationality, if you want to visit Mexico, you may have to apply for a Mexico visa beforehand. However, not everyone has to apply for a visa before going to Mexico.
Have a look at Do You Need A Visa To Go To Mexico: Mexico Visa Requirements And Passport Requirements for additional information on how to get a Mexican Visa.
How To Get A Mexican Visa?
If you want to apply for a Mexican Visa, you must apply at the Mexican Embassy. First, you'll need to gather all the documents and schedule your appointment at the Embassy.
On your appointment date, you must submit all your documents and pay the visa fee. You might also have to answer a few questions about your travels (visa interview).
Lastly, you need to wait for officials to process your visa. Then, you must pick up your passport and visa at the Embassy once it's processed.
Have a look at Do You Need A Visa To Go To Mexico: Mexico Visa Requirements And Passport Requirements for additional information on how to get a Mexican Visa.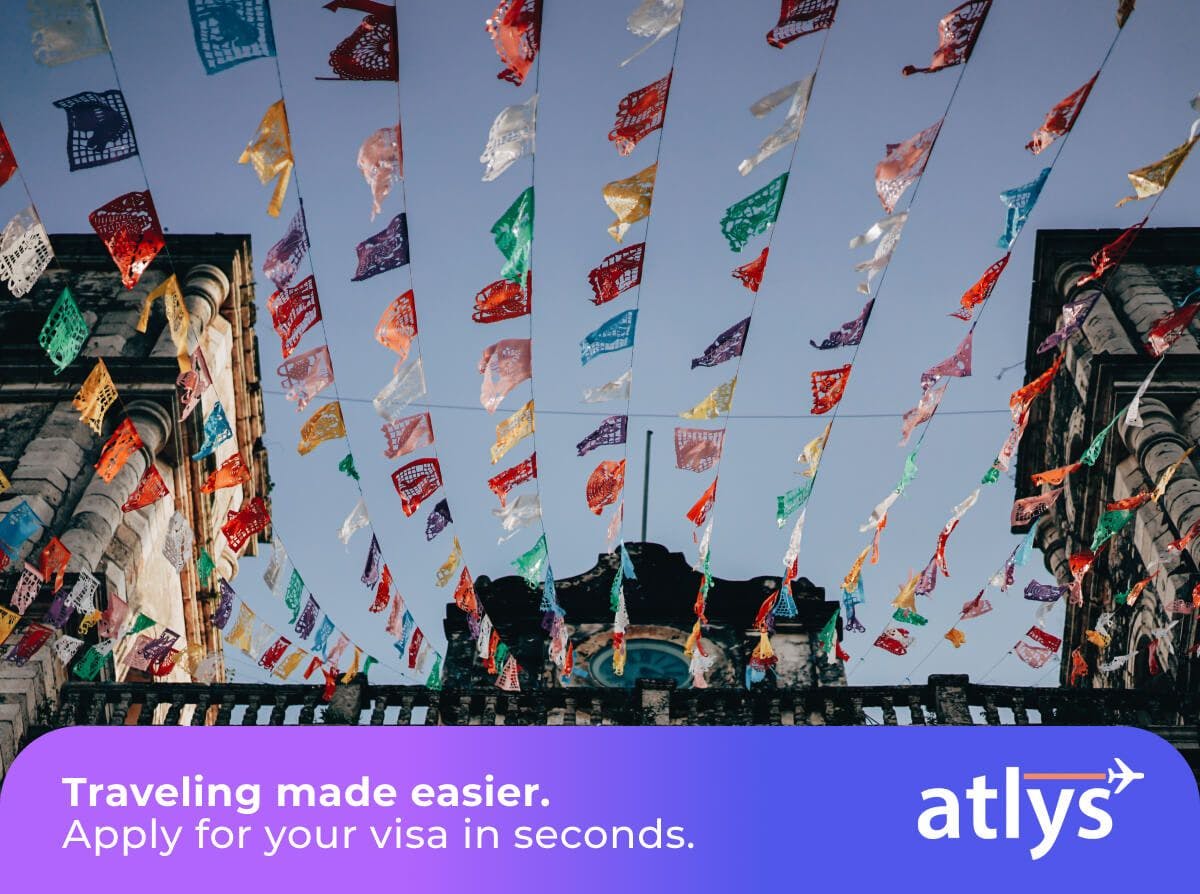 That's It!
Now you know everything you need to know about the Mexican Tourist Card and the Mexican Visa. Check out our FAQ section for answers if you still have some lingering questions.
Frequently Asked Questions
The citizens of the USA and Canada need a valid passport and possibly a Mexican Immigration Form.
Author: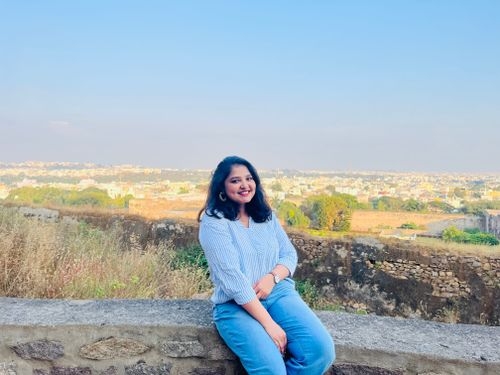 Nikhita Rathod
Verified Author: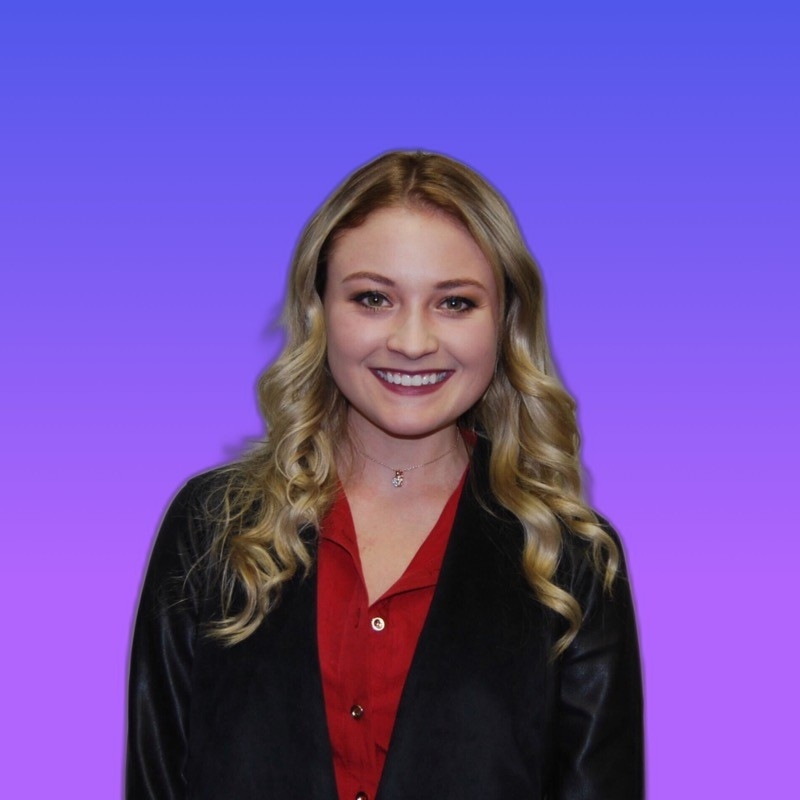 Shannon Reeler