Morocco E Visa For UK: Eligibility & Application 2023
Last Updated : Sep 27, 2023
Atlys in the news
30-Second Summary
British citizens need a visa to enter Morocco and can apply for the Morocco e visa. You can use the e visa to travel for tourism and sightseeing.
UK nationals must obtain a visa for Morocco, with the e-visa as a convenient online option.

Unlike traditional methods, there's no embassy passport submission.

Upon Approval, you receive a digital visa for entry.

Apply a minimum of 7 days before your trip. 
Atlys offers this visa service.
Important Information
Morocco
— Is A Visa Required for UK Citizens?
UK citizens are visa-exempt. However, some nationals from non-exempt countries require a Morocco visa from the UK.
— Morocco visa cost
The standard Morocco e visa fee is MAD 770, approximately 72 pounds.
— Morocco visa processing time
The processing time for the evisa to Morocco is 3 days.
— Length of Stay
The Morocco e-visa permits a 30-day stay.
— Morocco Visa Validity
The validity of the Morocco visa is 180 days.
Do UK citizens Need A Morocco Visa?
UK citizens do not require a visa for short tourist visits to Morocco.
UK passport holders can enter Morocco for tourist purposes without a visa for up to 90 days. 
Who Needs A Visa For Morocco?
The Morocco visa eligibility is based on the nationality of the visa applicant. So, if you live in the UK, you must check your eligibility based on your nationality.
If you are from a country requiring a Morocco visa from UK, you can opt for the Morocco e visa.
The Morocco eVisa is a digital visa that can be applied online without needing to visit an embassy or consulate in person.

Which Countries Are Visa-Free For Morocco?
If you are from these countries, you do not require a visa for Morocco:
Algeria, Andorra, Argentina, Australia, Bahrain, Brazil, Canada, Chile, China, Dominican Republic, European Union Countries, Gabon, Hong Kong, Iceland, Indonesia, Ivory Coast, Japan, Kuwait, Liechtenstein, Macau, Malaysia, Mexico, Monaco, New Zealand, Niger, Norway, Oman, Peru, Philippines, Qatar, Russia, San Marino, Saudi Arabia, Senegal, Singapore, South Korea, Spain, Switzerland, Tunisia, Turkey, United Arab Emirates, United Kingdom, and United States.
Who Is Eligible For A Morocco E Visa?
Approximately 100 nationalities qualify to apply for an e-visa. To determine if you're among the eligible candidates, visit the official Moroccan government website.
How To Apply For Your Morocco Visa With Atlys?
Atlys collaborates with government entities to streamline intricate visa processes. We've refined the Morocco visa procedure, minimizing paperwork.
Atlys provides the Morocco evisa, which you can obtain in 48 hours. This turnaround time is quicker than the conventional processing duration on the official government site.
Morocco Visa Requirements
These are the documents required with Atlys:
Passport-sized picture: Scan, upload, or snap a photo directly through the Atlys app.

Residency card: Provide a scan or a picture of your residence documentation.

Valid Passport: Submit a scan or image of your valid passport's information page.
Steps for Online Application
1

Begin your Morocco application process through the Atlys app, accessible on both mobile and desktop.

2

Select Morocco as your travel destination and enter the dates of your trip. Provide the required documents by uploading them or taking photos using your mobile.

3

Review your application for Morocco visa to ensure no errors.

4

Complete your Morocco visa application online and settle the pertinent Morocco visa charges. 
Your Morocco visa application will be evaluated and sent to the appropriate government authorities for validation upon successful payment.
How Do I Obtain a Fast-Track Morocco Evisa? 
The official governmental platform provides a fast-track evisa for Morocco within 24 hours. Yet, by leveraging Atlys's premium service, AtlysBlack, the processing time shrinks to just 8 hours.
AtlysBlack serves as an elite visa concierge service emphasizing luxury and convenience.
Here's how to begin:
1

Install the Atlys app and head to the AtlysBlack section.

2

Input your information, and a visa specialist will reach out to you. 
How To Check The Morocco Visa Status On Atlys?
Once you've dispatched your Morocco visa application, monitor its progress through the Atlys app by adhering to these straightforward instructions:
3

Go to "My Documents" and find your visa listing. 

4

Click on your visa to see its current processing stage. Upon visa approval, Atlys will deliver a digital copy to your email. 
Moreover, you can retrieve your Morocco visa under the "My Documents" tab within the Atlys application.
Application Through The Government Channels
There are certain Morocco entry requirements for UK citizens. Here's the list of documents needed for the online visa application for Morocco:
A digital scan of your current valid passport.

A digital scan of your residency permit.

A photo that meets passport-size specifications.

Banking records demonstrating sufficient funds for your journey.

Confirmation of return flight bookings.

Evidence of health insurance.
Morocco Visa Photo Requirements
Maintain a neutral face, looking straight ahead

Headwear is not allowed unless for religious reasons, ensuring it doesn't obscure your face

Photos should be crisp, without overexposure, glare, blurriness, or alterations

They should be printed on high-quality photographic paper
Morocco Visa Passport Requirements
A passport valid for at least six months past your intended exit date from Morocco.

Ensure you have a few blank visa pages.

Replacing any heavily worn or damaged passports is crucial to prevent application denial.

For ease in processing, attach copies of any previous Moroccan visas you've obtained.
Minimum Finances Required
For your visa application to be approved, you must prove you have at least 70 EUR for each day you plan to stay. This ensures you have enough money to cover your expenses during your visit.
How To Apply For Morocco Visa Online?
The Morocco e-visa application process has simplified the traditional visa procedure. Here's a step-by-step guide on how to apply for your Morocco e-visa:
1

Research & Confirm Eligibility: Ensure you're eligible for an e-visa before anything else. The eligibility criteria are on the official Morocco government website.

3

Fill in the Application Form: Complete the online application form with accurate and up-to-date information matching your documents.

4

Upload Required Documents: Attach the necessary scanned or digital copies of your documents, ensuring they're clear and legible.

5

Pay the Visa Cost: E-visa platforms usually offer multiple payment methods, such as credit cards, debit cards, or digital wallets. Ensure you receive a payment confirmation.

6

Please wait for Approval. After submitting your application, it will be reviewed. You'll typically be informed via email.

7

Download & Print the E-Visa: Once approved, you'll receive the e-visa digitally. It is advisable to print a couple of copies to present at the Moroccan entry point and keep them on hand during your stay.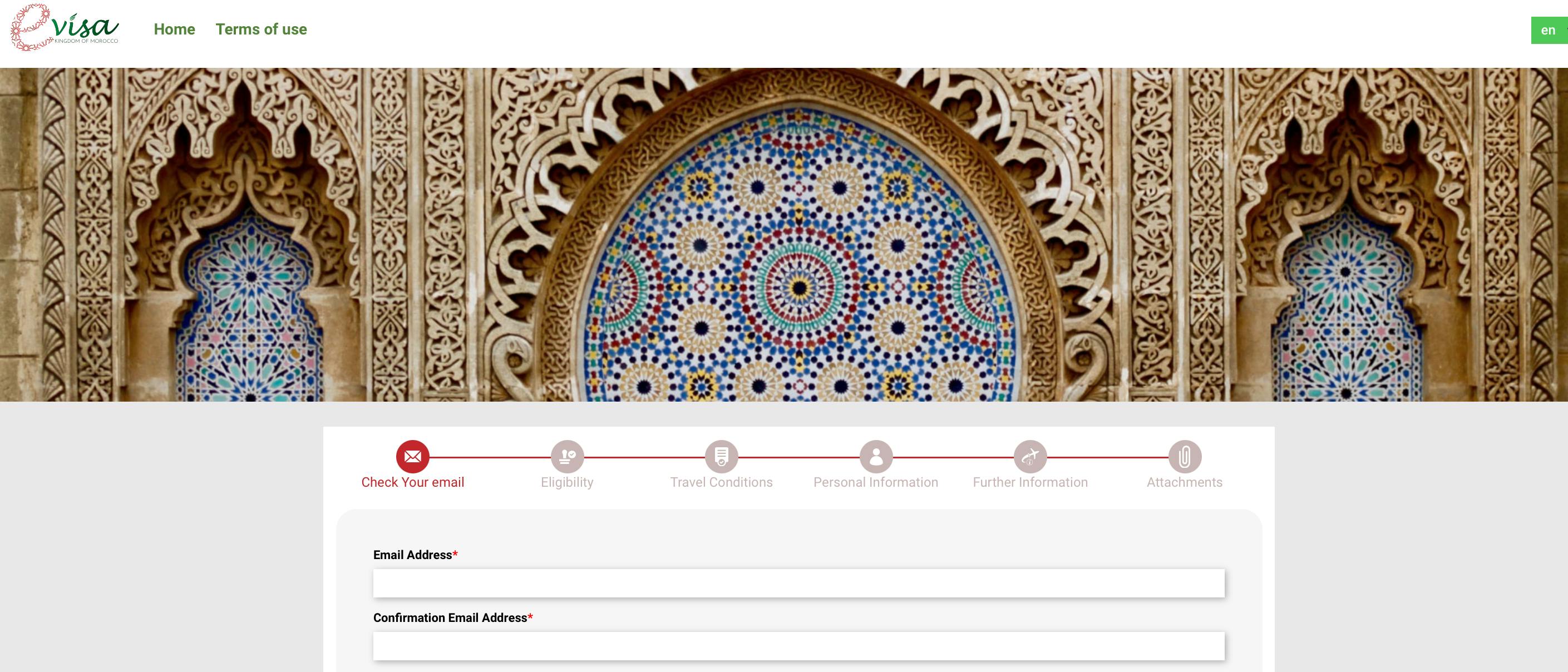 How to Check Your Morocco Evisa Status Online?
2

Track Your Application: Click the "Track my Evisa application" button.

3

Login to Your Account: Enter your application ID, passport number, and other required details to access your account.

4

Enter Application Details: Input your application or reference number and, if prompted, other related details like date of birth.

5

View Status: Your e-visa status will indicate whether it's under review, approved, or rejected.

6

Stay Updated: If the status is 'under review', you should check back in a day or two. Once approved, you'll typically receive a notification or email confirmation.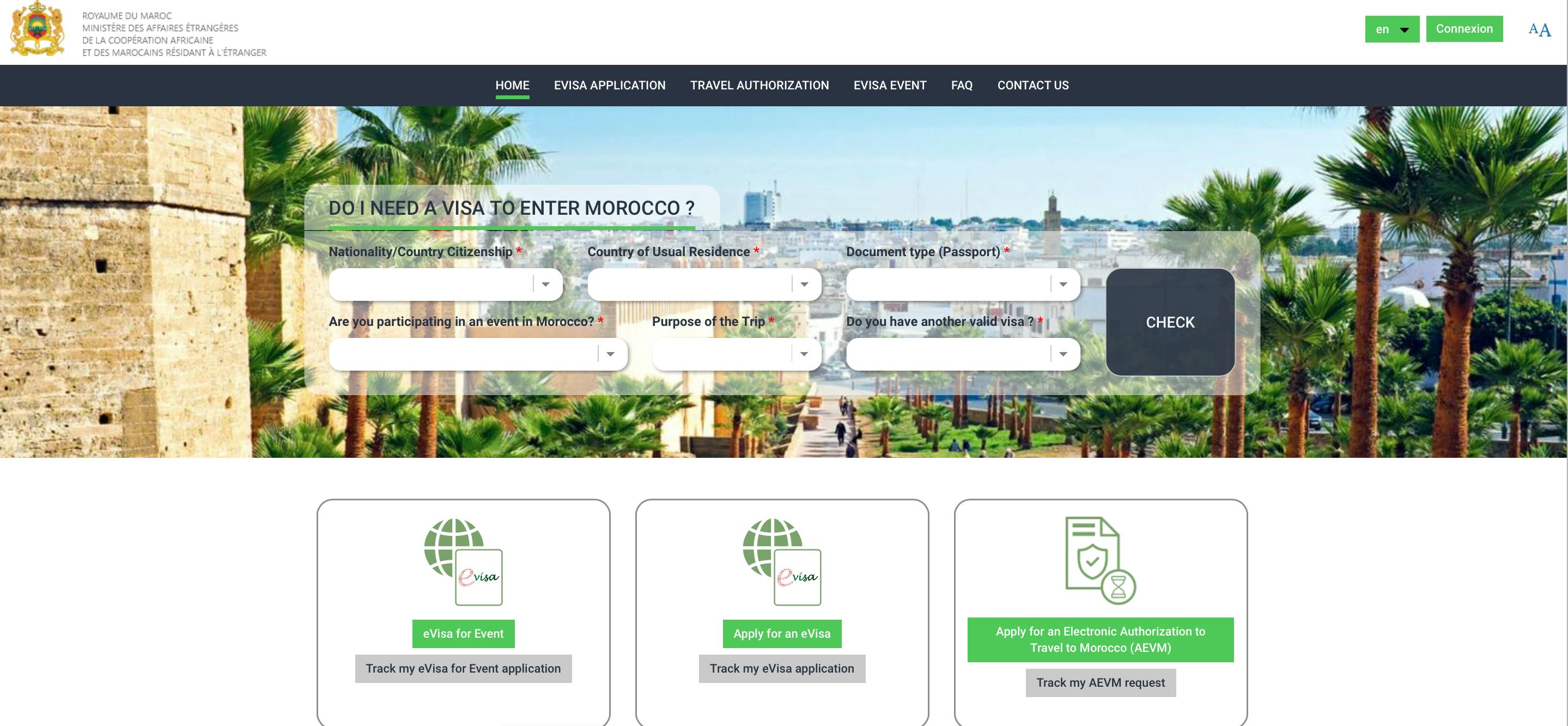 Detailed Information About The E Visa Morocco
What Is The Morocco Evisa Processing Time?
The Morocco visa processing time is: 
Standard Processing: 3 working days. 

Express Processing: 1 working day. 
This timeframe doesn't account for weekends or official holidays.
What Is The Validity Of The Morocco Online Visa?
The Morocco e-visa permits a stay of 30 days and has a validity period of 180 days.
It is granted for a single-entry visa. This means you can only enter Morocco once.
What Is The Morocco Visa Fee?
The Morocco e-visa fee is as follows:
Standard visa: MAD 770, approx. 72 pounds. 

Express visa: MAD 1100, approx. 88 pounds.
Please note the pound amount is tied to the exchange rate as of September 2023 and may vary with time.
Can I Extend My E Visa For Morocco?
Yes, to prolong your visa to Morocco from UK, approach the nearest Moroccan police station. Extensions can be granted for 6 months and for a multiple entry visa during your stay.
Avoid overstaying your visa's stay limit. You'll be restricted from departing Morocco until your immigration status is rectified.
Arrival Procedure
When arriving at the airport with a Morocco electronic visa:
Present your printed e-visa copy.

Undergo a brief security and document check.

Answer any questions from immigration officials.

Proceed through customs and enjoy your stay!
Remember, always carry supporting travel documents and be prepared for routine inquiries.
Visa Entry Requirements
You require these documents to enter Morocco:
A ticket for your return journey,

Enough money, either through an international bank card, bank statements, or cash amounting to more than 70 euros per person for each day you're in Morocco,

Medical insurance that lasts for your entire stay in Morocco.
Morocco Online Visa Application Guidelines & Tips
Upload clear, high-quality scans or photos.

Ensure six months validity beyond your Morocco exit date.

Print and carry multiple copies of your approved e-visa.

Ensure your files are compact, at most 500KB in size.

Your digital photos should be uploaded in JPEG format.
All Done!
The Moroccan eVisa system is a testament to the nation's commitment to fostering tourism and making travel seamless for visitors. 
For UK citizens, the process is straightforward, efficient, and user-friendly. So pack your bags, print your eVisa, and embark on an unforgettable Kingdom of Morocco adventure! Safe travels!
Government Sources
At Atlys, we carefully check every detail. We get our information straight from the official Moroccan government sources, so you know it's true. Plus, this blog uses AI to help explain tricky ideas more easily.
Frequently Asked Questions
To get a Moroccan visa from the UK, visit the Moroccan official e-visa platform or the Atlys app to complete the application form. Once you've provided all necessary documents and paid the visa fee, wait for Approval before travelling.
Author: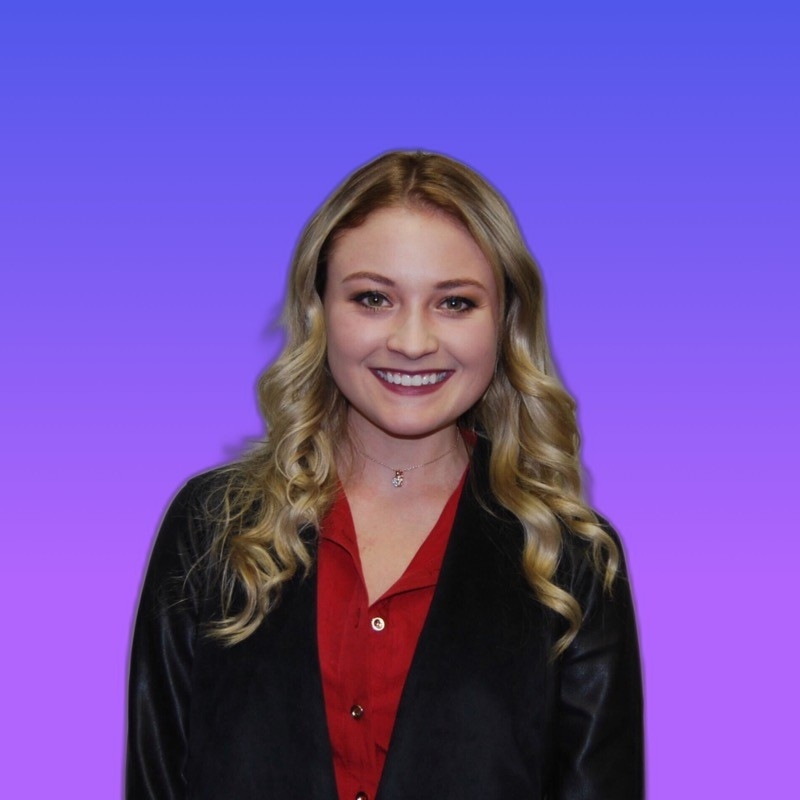 Shannon Reeler
Verified Author: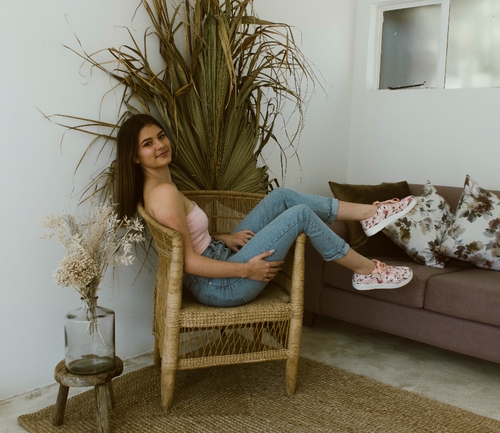 Laliq Schuman